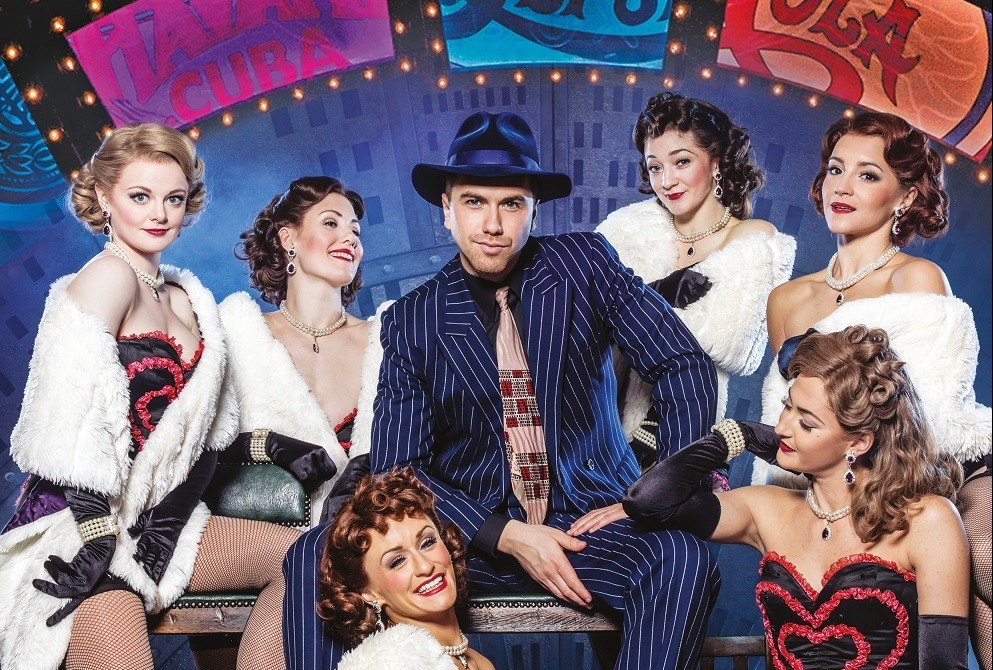 1 Guys and Dolls
His Majesty's Theatre, Aberdeen, April 6-9; Edinburgh Playhouse, April 12-16; King's Theatre, Glasgow, June 7-11
"Are there many places to go for a Saturday night out?" asks Richard Fleeshman.
Although he won't turn 27 for a few months yet, the actor and singer already has 14 years of experience under his belt, after he joined the cast of Coronation Street when he was just 12.
But he's yet to experience a night out in Glasgow.
Even before he landed the role of Craig Harris, which he played for four years, Richard had spent countless hours on TV and backstage in theatres.
His parents are Sue Jenkins, also formerly of Corrie and Brookside, and David Fleeshman, who's appeared in everything from Pink Floyd The Wall to Emmerdale.
Richard's sisters, Emily and Rosie, are also actresses, making it the family occupation.
"My sisters went to drama school, but I fell into it so young," Richard said. "I didn't wake up one morning and decide this was what I was going to do, but I spent my childhood on set with Mum and Dad, so maybe it was osmosis.
"Corrie just sort of happened, they were looking for a guy my age and I auditioned, but I never dreamed I would get it.
"Neither did my parents. I remember hearing Dad say to Mum before the first audition that I wouldn't get it, but it would be good experience.
"I kept being called back until it came to the night before the final audition and my parents sat me down and told me it was between me and one other boy."
The rest is history. Richard was on the street between 2002 and 2006.
"The only downside is that all of my awkward teen years are immortalised," Richard laughed.
"My school was only 20 minutes away from the set, so sometimes I had to put my hand up in class and tell the teacher I had to go to work."
After leaving the soap, he continued to do TV work but also invested time in his music.
Richard plays guitar and piano and writes songs, and when some of those caught the attention of Elton John, he was offered another huge opportunity.
"Elton heard some of my music and his manager asked if I was free to go on tour.
"Of course I was free!"
Richard opened stadium and arena gigs supporting Elton.
He said: "To be 18 and 19 and getting to play shows like that and travel on private jets was amazing.
"I have so much respect for Elton. He was so nice and supportive and he had no reason to be other than having a genuine interest."
Richard still writes today and hopes to release an EP soon, but so much of his time recently has been spent in musical theatre.
He starred in Legally Blonde and Ghost: The Musical in the West End, which was such a success he was given the Patrick Swayze role when it moved to Broadway.
Now he's starring in Guys And Dolls alongside former Emmerdale and Grease 2 star, Maxwell Caulfield. Richard plays Sky Masterson, the role that screen legend Marlon Brando portrayed in the 1955 film.
"I've never toured with a musical, so I'm looking forward to visiting places I've never been, like Aberdeen," said Richard, who dates Dutch actress Celinde Schoenmaker.
"One of the really nice things about Guys and Dolls is that it could be a straight play and it just so happens to have some of the best musical theatre songs there is.
"It's a nice balance."
Richard, who appeared in an episode of Call the Midwife last year, loves the work despite its unpredictable nature.
"You never know from day to day in this game – the phone can just ring," he added.
"Essentially you just roll with the punches, which is both exciting and terrifying when you have a mortgage!
"It's tough to get away but my girlfriend and I have just been on holiday to Malaysia.
"I had to miss the first week of rehearsals on Guys and Dolls, but the producers were amazing and worked around it.
"I ended up learning my lines on the beach!
"One of the ensemble members of the cast has his birthday on the same day as me and we'll both turn 27, so we're looking forward to going out in Glasgow to celebrate."
Just don't do anything Brando would do.
2 Rocky Horror Picture Show
Edinburgh Playhouse, Monday to Saturday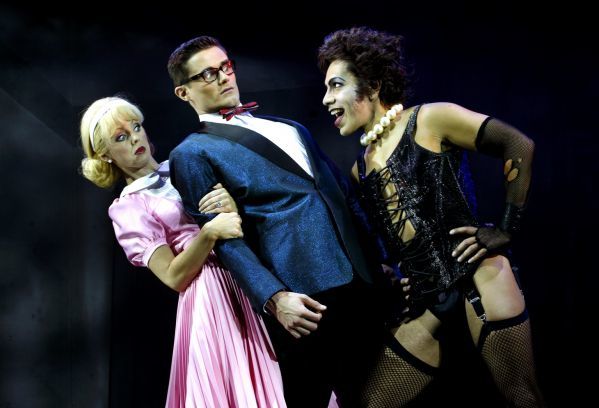 More than 40 years on, Richard O'Brien's rock 'n roll musical is still going strong.
The cast features former X Factor finalist Diana Vickers as Janet, ex-Emmerdale Ben Freeman (Scott Windsor) as Brad, S Club 7's Paul Cattermole as Eddie/Dr Scott and musical theatre favourite Kristian Lavercombe as Riff Raff.
The audience will be dancing to songs like The Time Warp, Sweet Transvestite, Dammit Janet and Science Fiction/Double Feature.
Age guidance of 12-plus.
3 A-Ha
SSE Hydro, Glasgow, Monday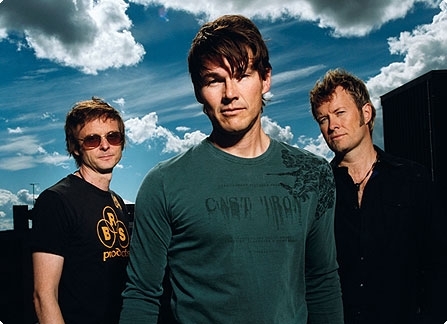 The Norwegian trio are now in their third stint after reuniting last year and releasing their 10th studio album, Cast in Steel.
One of the biggest grossing live bands in the world, Morten, Magne and Pal got together in 1982 and within a few years they were massive stars thanks to the hits, Take On Me and The Sun Always Shines On TV.
They took a four-year hiatus between 1994 and 1998, before releasing another four albums between then and 2010.
4 Little Red And The Wolf
Dundee Rep Theatre, Tuesday to April 9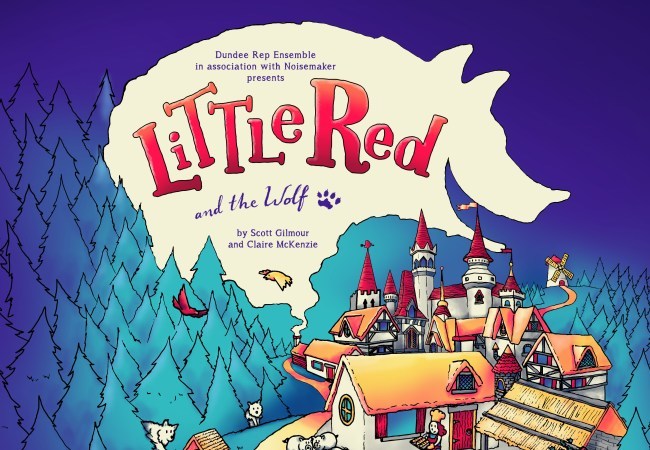 This is the story of Red, a young girl from Fayble who doesn't fit in.
But when Red has to visit her Granny in the woods she meets Lyca, a four-legged friend who changes everything.
Can one unlikely friendship bring wolves and humans together or is the pair walking into the Big Bad Wolf's trap?
Suitable for ages five and above, this is a new family musical takes a fresh look at a timeless fairytale and the true power of friendship and what it's like to be different.
5 Satinder Sartaaj
City Halls, Glasgow, Monday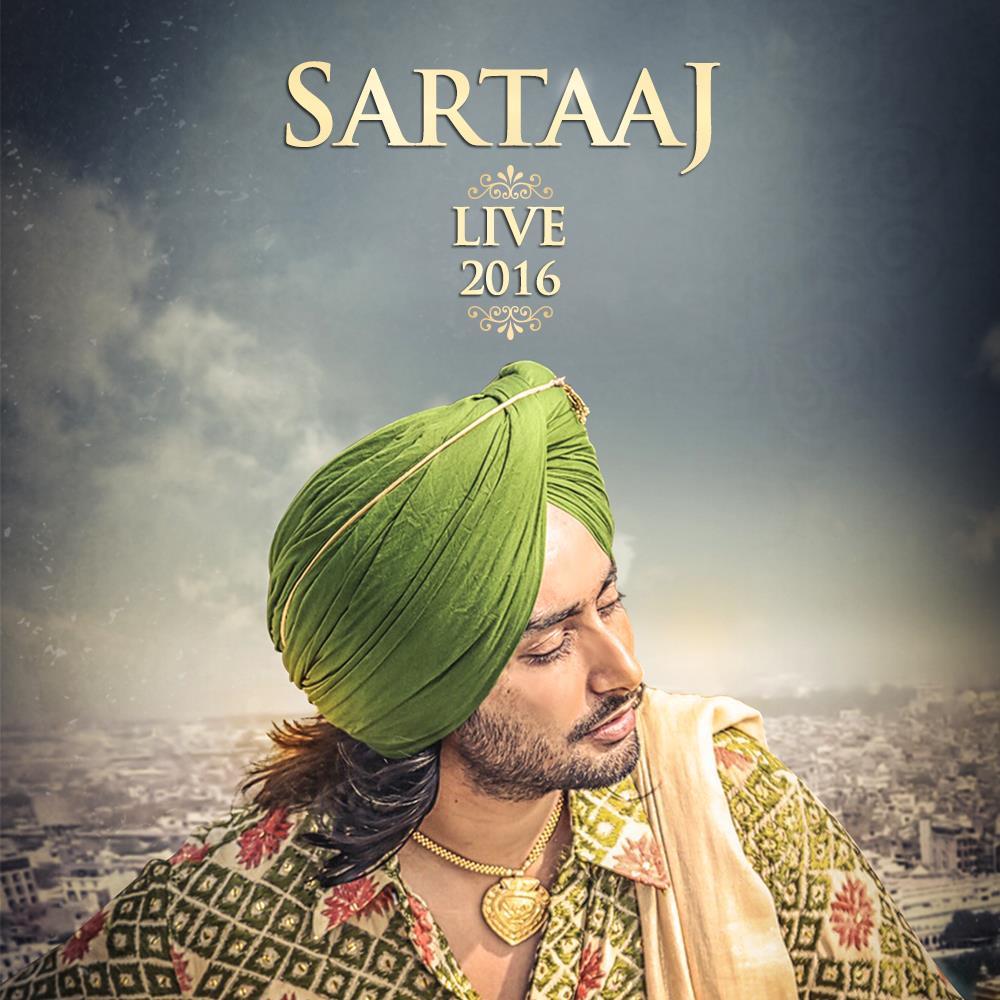 Perhaps not a household name yet, but Satinder Sartaaj has performed a concert at the Royal Albert Hall and has sung around the world to sell-out crowds, including 50,000 fans in India.
The Indian Punjabi singer, songwriter, actor and poet has a doctorate in classical music and hit the big time with his song, Sai.
Having released an album every year since 2009, Satinder is a big name among the Punjabi diaspora and will host an intimate Mehfil at the City Halls.
6 Zootropolis
At cinemas now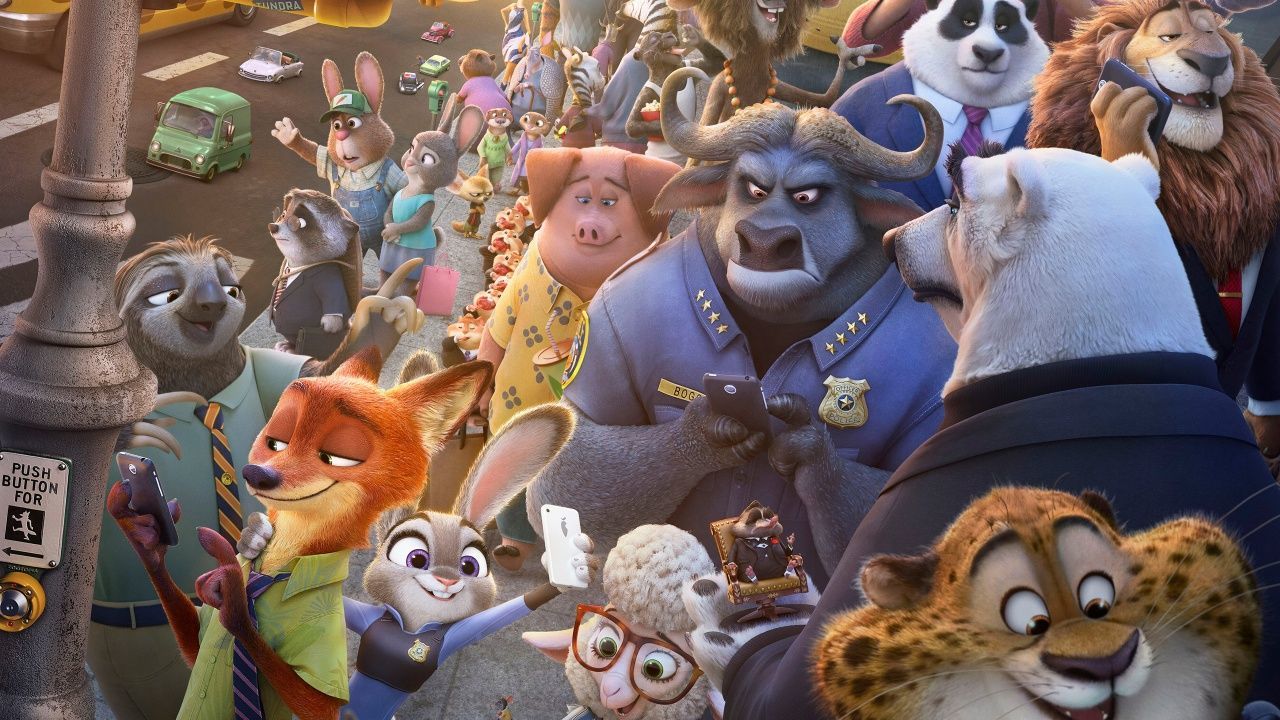 From the makers of Frozen comes this delightful new animated movie about a world populated entirely by animals.
From the largest elephant to the smallest shrew, in the city of Zootropolis animals live side by side. Into this environment comes wide-eyed bunny Judy Hopps who has arrived from the country to enlist in the police force.
Given her apparently docile nature, Judy is placed on menial duties – but she soon delves into the mysterious case of a missing otter.
7 Granite
Marischal College, Aberdeen, Thurs to Sat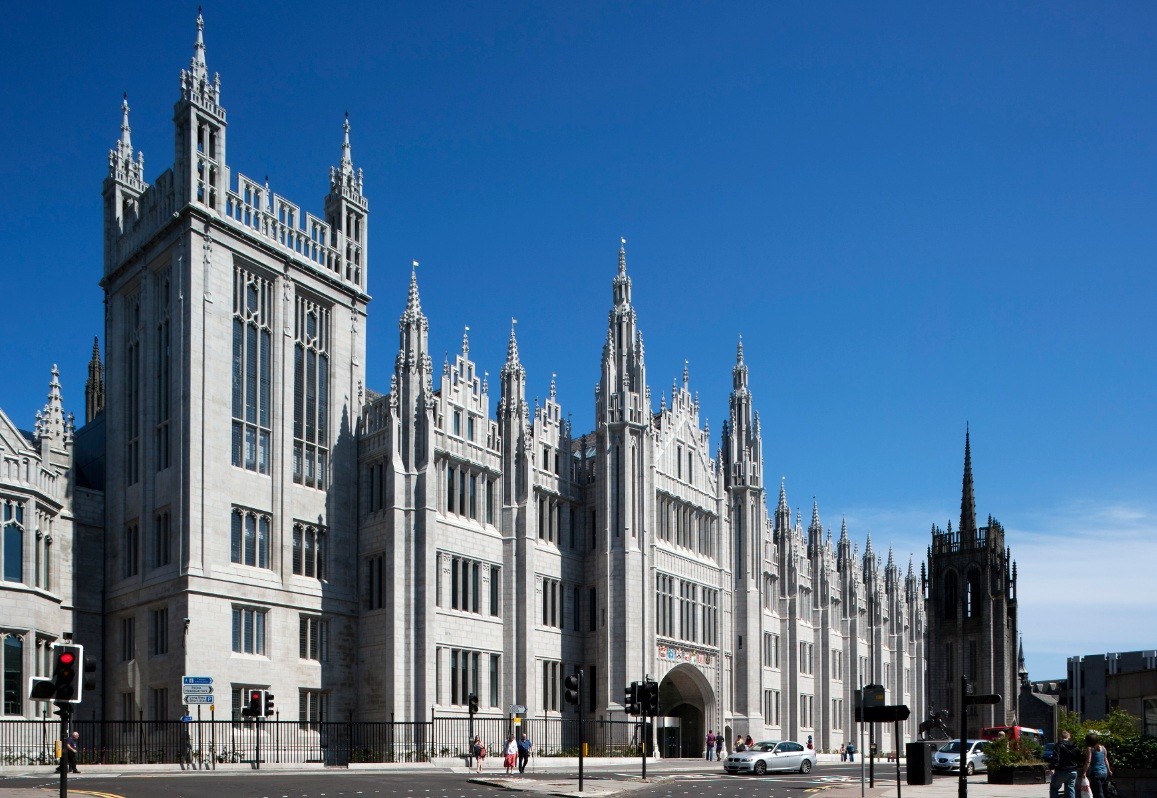 Presented by the National Theatre of Scotland and Aberdeen City Council, this is an epic and unprecedented outdoor theatrical event, telling the story of Aberdeen from 1863 to 2016 in an hour.
It's performed across a huge stage and featuring an ensemble cast, live orchestra and choir, aerial performance, dance, digital soundscape and video projection.
Meet the men and women who built the city – from the oil workers and scientists to the revellers and football fanatics.
8 Voicemale
Perth Concert Hall, Tuesday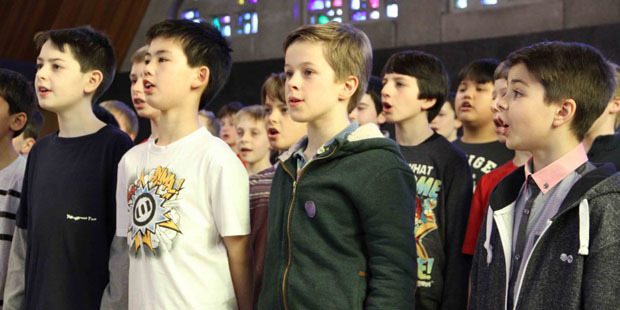 This concert is the culmination of an exciting singing project for primary age boys in Perth and Kinross.
Run by the National Youth Choir of Scotland, the aim is to give as many boys as possible the opportunity to experience being a member of a choir and to encourage them to fulfil their singing potential.
Boys from 71 primary schools will join the Royal Scottish National Orchestra and conductor Christopher Bell to sing a new work by Scottish composer, Tom Cunningham.
9 The Railway Children
At cinemas on Monday only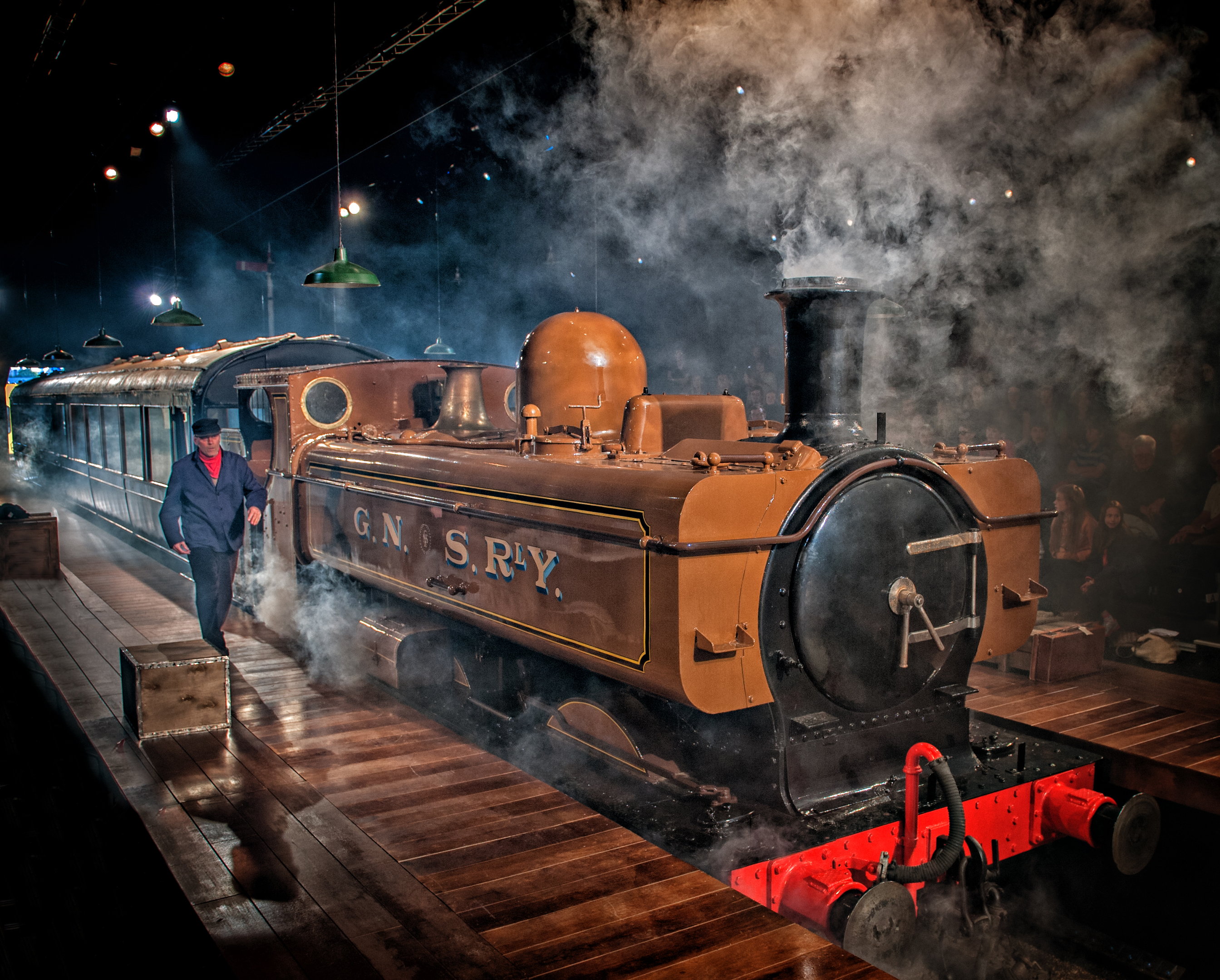 This stage production of E. Nesbit's classic novel is steaming into cinemas on Easter Monday.
The celebrated turn-of-the-century children's story tells of the adventures of three London youngsters after their forced relocation to Yorkshire.
The York Theatre Royal's Emmy award-winning adaptation, which features the same locomotive used in the 1970 film, has been captured on film and will be screened for one day only at cinemas across the country.
10 Evening With Dorothy Paul
Rothes Hall, Glenrothes, Friday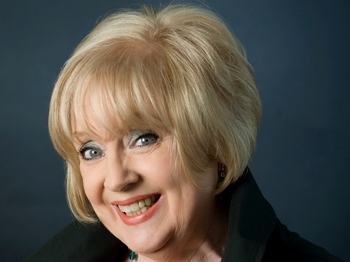 That's Fife Comedy Festival opens with this one night only show. Dorothy Paul is back on stage, where she will be joined by Scottish acting favourite Dave Anderson (City Lights, Still Game, Gregory's Girl), for the evening.
Dave will helm the proceedings as Dorothy recounts the highs and lows of her life.
From humble beginnings at the Kraft Cheese factory to the stage, big screen and beyond, she shares her story in a captivating and entertaining night.
---
READ MORE
Call the Midwife's Charlotte Ritchie hits the theatre circuit
Glasgow theatre debut was too tempting for John Gordon Sinclair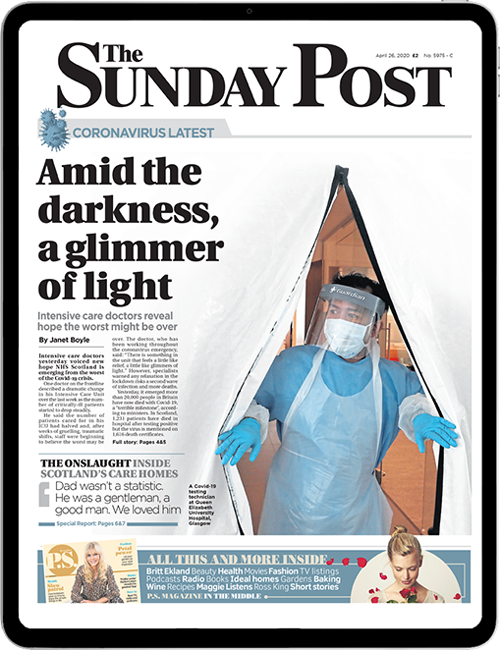 Enjoy the convenience of having The Sunday Post delivered as a digital ePaper straight to your smartphone, tablet or computer.
Subscribe for only £5.49 a month and enjoy all the benefits of the printed paper as a digital replica.
Subscribe