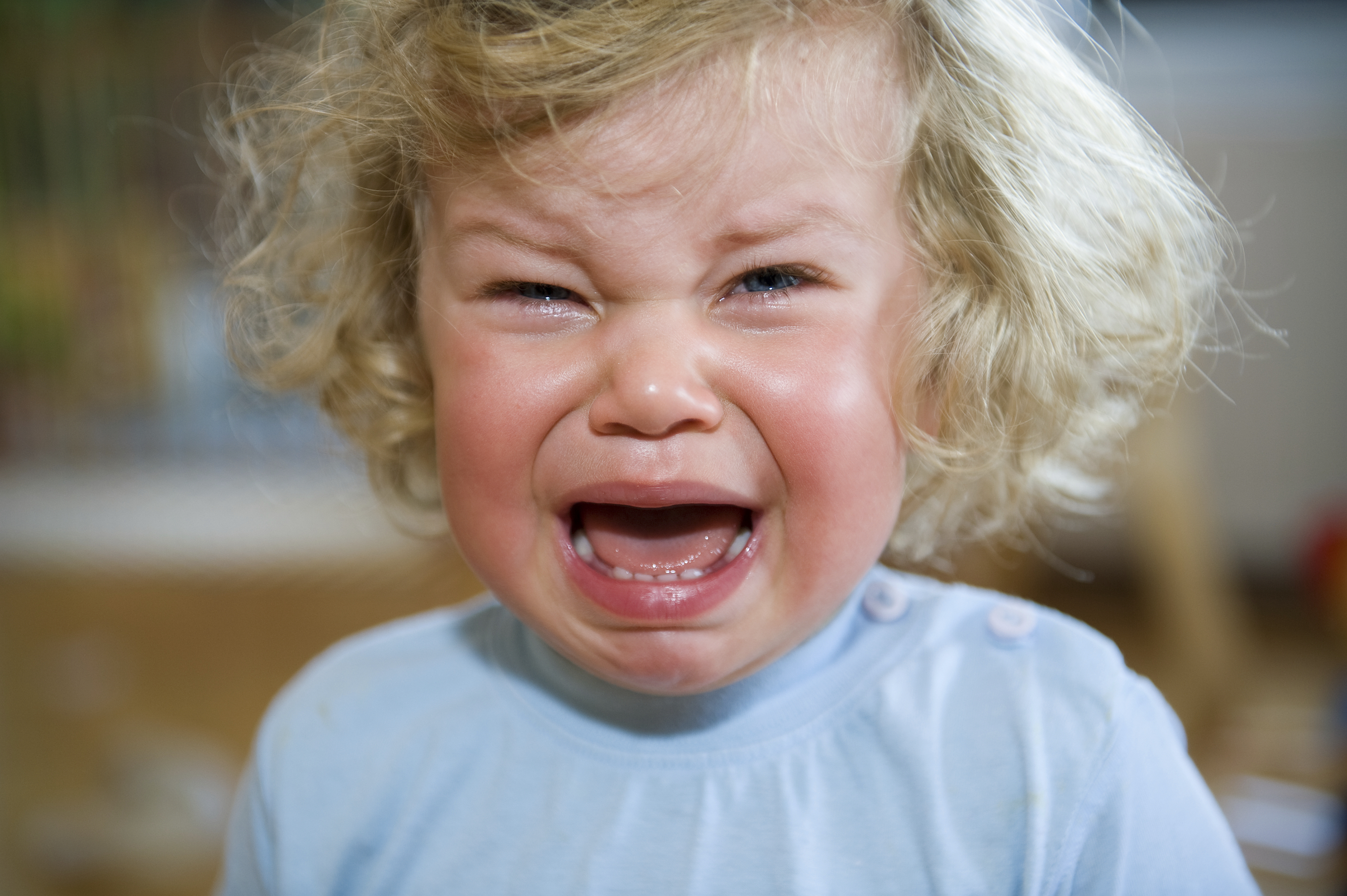 CAFÉ owner Kim Christofi from Suffolk last week caused uproar after saying she would step in to discipline children on her premises if parents didn't.
She said in a Facebook post she would give mums and dads five minutes to handle their child's tantrum before she would step in.
Kim said she had a duty of care to her other customers.
While some parents called her condescending and vowed never to visit her café, others bombarded her with flowers and cards to say thank you.
Two Sunday Post writers have differing opinions on whether it's OK to discipline other parents' children…
Parents should welcome some help – Stevie Gallacher
WHAT was your favourite method of being chastised by mum and dad when you were wee?
Was it the classic wild-eyed threat to turn the car around if you didn't pipe down right this moment?
Or perhaps it was the hissed promise of parental retribution issued if you were misbehaving in polite company?
My personal choice is certainly a clip round the back of the head for looking just a wee bit too suspicious. An all-time classic.
The correct answer of course is there was no enjoyable way to be disciplined as a child.
None of us liked it, unless you were that strange boy in class who enjoyed torturing ants just a little too much.
I distinctly recall the burning embarrassment of my pal's mum shouting at me after eight-year-old me threw a wobbly over losing a game of Nintendo Super Soccer.
Just who did this woman think she was, I distinctly recall wondering during the subsequent snottery boy-rage.
My mum and dad would be furious, I imagined, that someone had stepped onto their turf.
It turned out my parents were happy to operate an open-discipline policy.
And they were indeed furious – with me.
It wasn't just my parents I upset by being an entitled wee nyaff, I was told, but someone else.
There was a community of friends and neighbours I could annoy with my childish ways. I didn't like it at the time but now I can appreciate a bit of well-intentioned discipline.
So why is it controversial for a café owner to make it clear she's going to step in and tell your children their tantrum isn't on?
It's probably because there's a bit of parental pride being hurt.
Just how would it look if you can't control your children but someone else can?
Wouldn't that be extremely embarrassing?
Would people question your parenting skills?
What will the village elders say?
To which I reply: stop being so bleeding precious.
Cafés are for a natter over a bacon roll, not a high-stakes Pokemon hunt by a gang of marauding urchins.
I'm all for children in coffee shops and restaurants, and I don't even mind them making a bit of noise – as long as mum or dad explains it's not appropriate to start screaming like an escaped rhesus monkey.
So if another adult steps in to tell your child to settle down, perhaps you could put aside your pride and graciously thank them.
Not only have they helped out, it's also a lesson learned for your errant bairn AND you.
And surely we're old enough now to appreciate a bit of well-intentioned discipline?
Trust us mums to do the right thing – Alison Kirker
I NEED to tell you a story about disciplining someone else's child. Sitting comfortably? Then I'll begin.
Long ago, when I was a young mum with a bouncing baby boy, I became friends with a very nice girl called June.
June was a lovely neighbour. She had a little boy who was a similar age to my son.
He was called Aiden. Well, actually, Aiden Darling, as she only ever referred to him.
And Aiden Darling was a charming baby. Gurgly, smiley and just a joy.
Then, when he reached about age two, something happened. The joy turned into a horrible monster. The devil in disguise.
But in June's eyes, he was still Aiden Darling. So when he'd find a huge, chunky branch and try to whack my own obviously perfectly-behaved angel with it, her response went something like this:
(Quiet, whispery voice.) "Aiden Darling, don't do that." (Beaming smile to Aiden Darling.)
What did I do? Well, of course, I wanted to shout at the top of my lungs: "STOP THAT YOU LITTLE BRAT OR I'LL STOP YOU MYSELF."
What I actually did was seethed silently, then ranted to my husband about it when I got home. My, it was a joy for him.
No matter how bad it got, the little terror's mum could never bring herself to discipline him properly.
And I didn't directly intervene.
Because he was her child, she knew him best and that was the way it was. If he put my own child in danger, I'd ask her to sort him out and she'd adopt a hurt look – but she did it.
If I didn't feel I could tell off a friend's toddler, I certainly don't think I could rock up to some poor mum or dad in the street or in a cafe and start telling them how to sort out their child.
I did intervene with some badly behaving kids once before, but that was different as the parents weren't around.
I was walking along the street and spotted a gang of wee boys. Probably about nine or ten.
And they were trying to kick someone's fence down. I told them off. And they started coming at me, shouting obscenities and insults too rude to repeat.
So what did I, the grown-up, do?
I ran away.
Don't judge me until you've been chased by a gang of nine-year-olds yourself, OK?
Anyway, back to Aiden Darling. Eventually, we just stopped seeing them.
It was often stressful and not an enjoyable experience.
Last year, I ran into June.
I'd love to tell you that Aiden Darling was now a total delinquent.
Just so all you judgmental tut-tutters could nod your heads and say if only he'd had a firm hand, things would have been so different.
It turns out, though, that Aiden Darling became a star pupil at school, is now at university doing something unfathomable like maths and does voluntary work in his spare time.
Who'd have thought it? His mum knew him best all along.
---
READ MORE
How children can unlock their potential genius
Drunk and incapable: The shocking problem of parents too far gone to look after their children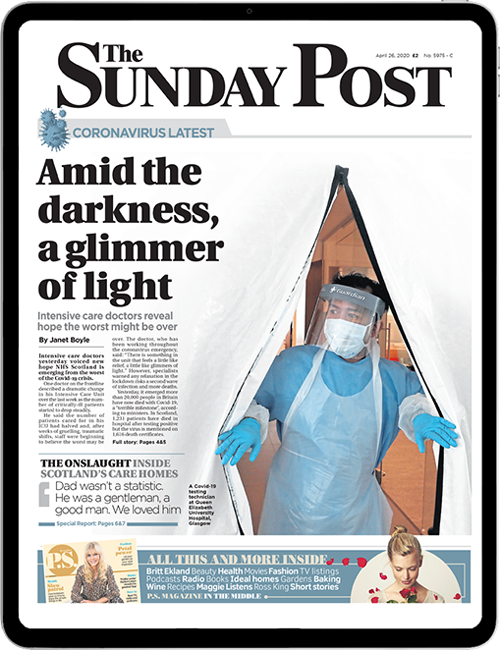 Enjoy the convenience of having The Sunday Post delivered as a digital ePaper straight to your smartphone, tablet or computer.
Subscribe for only £5.49 a month and enjoy all the benefits of the printed paper as a digital replica.
Subscribe