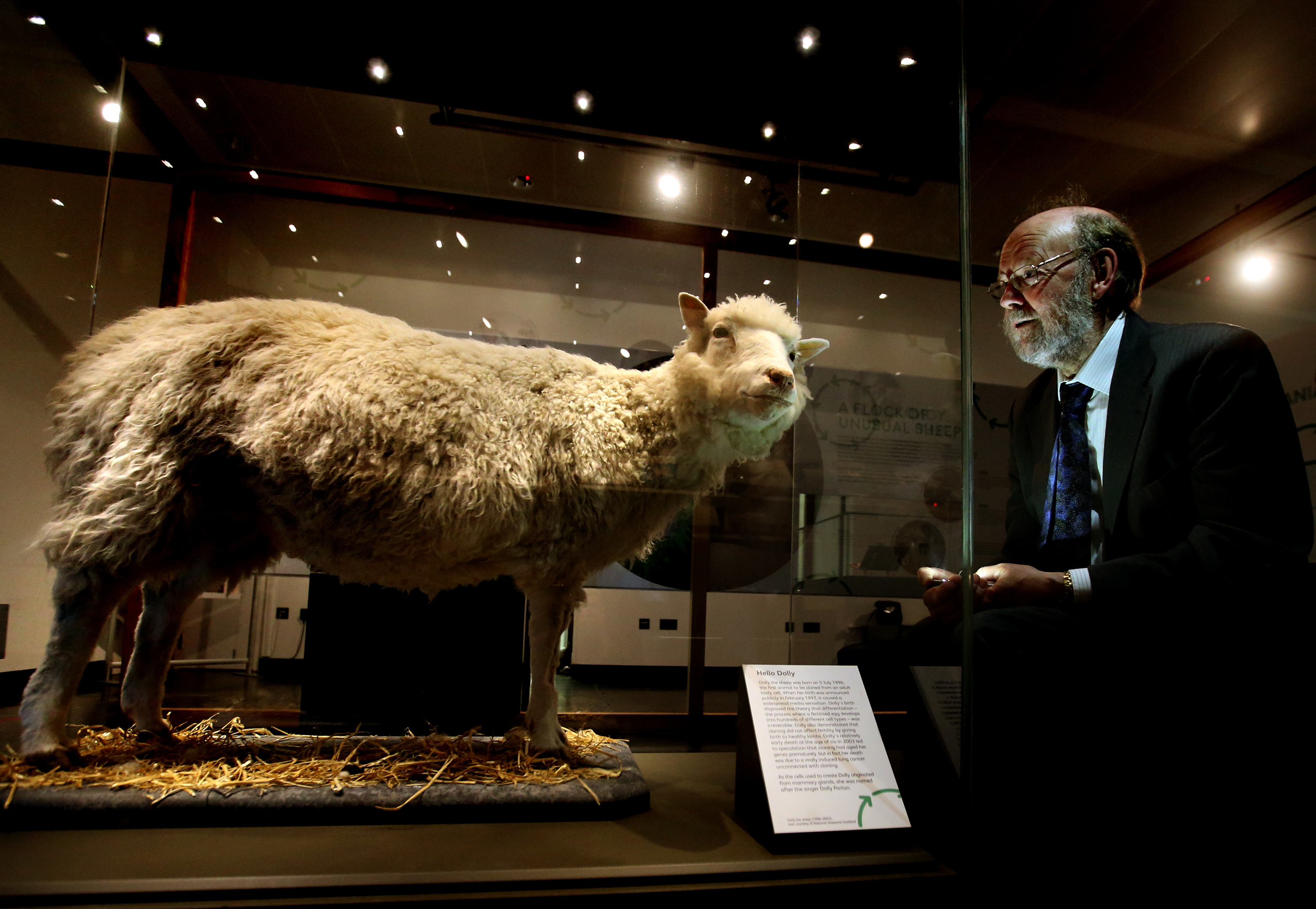 THIS Friday, the National Museum of Scotland in Edinburgh unveils 10 new galleries all about science, technology, decorative art, design and fashion. 
Around 3000 objects will go on display, including Picasso sculptures, Charles Rennie Mackintosh furniture and Vivienne Westwood clothes.
There will also be inventions from many of Scotland's giants of science.
The galleries have many interactive features and digital displays as well as objects that tell the stories of discoveries which have changed our lives.
Dr Sam Alberti, Keeper of Science And Technology, picks out some of his Scottish science highlights for iN10.
DOLLY THE SHEEP
The first cloned mammal created from an adult cell (1996)
Dolly was important because she captured the public imagination.
The idea there might be an exact copy of oneself somewhere in the world is a theme that has often been pursued in science fiction and the prospect that it might be possible to clone a human has excited a lot of speculation and interest.
"Dolly is famous all over the world and one of the museum's most popular exhibits," says Dr Sam Alberti (pictured below). "She was the world's first cloned mammal to be created from an adult cell.
"Now a historic specimen – she will pass through the deep-freeze on her way back to the gallery as protection from pests.
"In the new displays we look at more recent developments in cloning and some of the choices facing not only scientists but all of us today."
THE EDINBURGH MODULAR ARM SYSTEM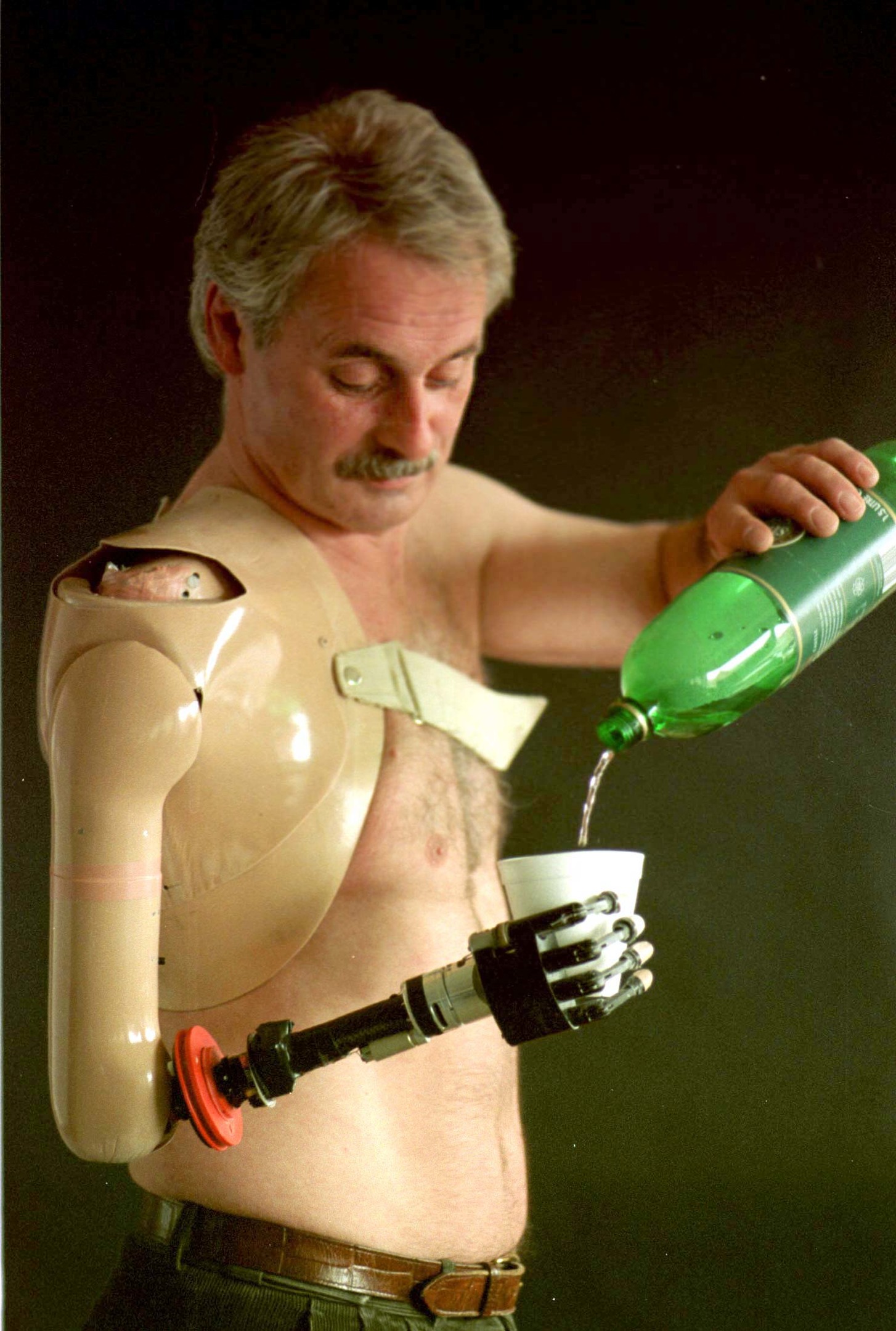 The world's first bionic arm (1998)
"It's unusual to display prosthetic limbs but they tell a very human story of how this technology can make a real difference to the lives of those who have need of them, as well as the incredible development of these intricate devices.
"We've come a long way from wooden legs, thanks in no small part to Scottish innovation.
"The Edinburgh Modular Arm System was the world's first bionic arm, created in 1998 and used by Campbell Aird, a hotelier who lost his arm to muscular cancer.
"With the EMAS he described himself as 'part man, part machine, all Scottish'.
"The team who developed the EMAS went on to form the company Touch Bionics in Livingston, where they created the I-limb – a prosthetic hand you can control with a smartphone.
"We'll have an I-limb on the gallery that visitors can actually use to see how it works."
FREDDY
The world's first thinking robot (1973-76)
"Freddy II was the first robot to combine a 'seeing' eye and 'feeling' hand. He could see and feel what it was doing at a time when most robots were working by only by calculation, moving objects from one known position to another a fixed distance away.
"Freddy could pick up items it dropped and even demand the return of objects taken away from it by designers!
"He was created by the University of Edinburgh and is widely recognised as a milestone in artificial intelligence."
COD HEAD ISOLATOR
The first section of the National Grid (1930)
"We take electricity for granted but it wasn't until 1930 that the National Grid brought a systematic supply into our everyday lives.
"This object looks like the apparatus of a mad scientist in a B-movie, but it's actually an incredibly significant piece of Scotland's technical heritage.
"It came from the old substation at Portobello, part of the very first section of the National Grid to come into operation.
"As well as this awesome piece of kit we display equipment from recently decommissioned power facilities such as Douneray and recent technologies like wind, wave and solar energy."
BAIRD TELEVISOR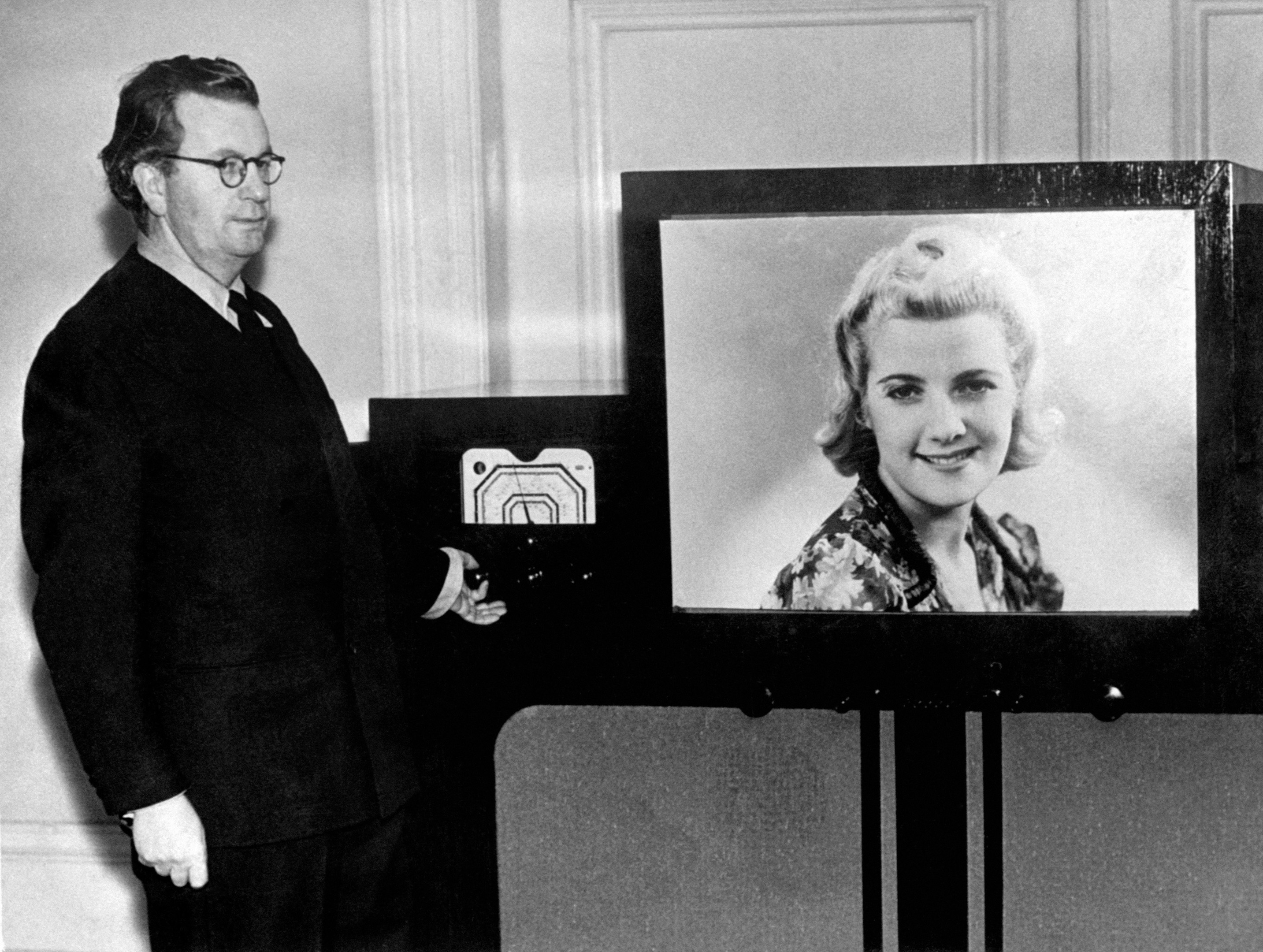 The earliest TV to go in production (1929)
"This was the digibox of its day!
"Born in Helensburgh, John Logie Baird invented the world's first working television system and this Baird Televisor went into production in 1929.
"It wasn't a TV in the sense we'd recognise today. It had no internal tuner so had to be connected to two radios – one for sound, one for vision – to tune the set to receive the signal.
"When the BBC broadcast those first blurry black and white pictures to this credit card-sized screen, fewer than 30 households in the UK had a Televisor."
DUNLOP TYRE
The first pneumatic bicycle tyre (1888)
"Robert Thompson of Stonehaven invented the world's first pneumatic tyre in 1845, but it didn't catch on.
"Four decades later another Scot, veterinary surgeon John Boyd Dunlop, developed this pneumatic bicycle tyre. It went into mass production and established the brand we recognise today.
"We also reveal the hidden history of the Scottish contribution to the development of cycling technology, from a hobby horse to the world's first carbon-fibre bicycle."
MOUSE BOX FOR MRI SCANNER
The world's first MRI scanner (1970)
"The discovery of x-rays in 1895 made it possible to see the outline of bones, but soft tissue remained mysterious.
"Professor John Mallard of the University of Aberdeen designed a prototype magnetic resonance imaging (MRI) scanner in 1974.
"Since then, medical imaging has greatly advanced scientific understandings of the body and the brain.
"Visitors can explore this progress with a touchscreen interactive that manipulates real medical scans. We also display a stunning and 3D print of a brain."
BLACK'S CHEMICAL APPARATUS
Leith glassworks (1760)
"Joseph Black was a pioneering figure in the development of modern chemistry.
"Most famous for the discovery of carbon dioxide he also revolutionised the way experiments were carried out in the lab.
"He was hugely influential, not least in his friendship with another great scientific Scot, the engineer James Watt (whose mighty engine is also in the new gallery).
"Black's equipment on display includes beautiful green glassware, likely to have been made in the Leith glassworks.
"The apparatus gives a real sense of the wonder at the intricacy of scientific discovery in the Scottish Enlightenment."
PILCHER'S HAWK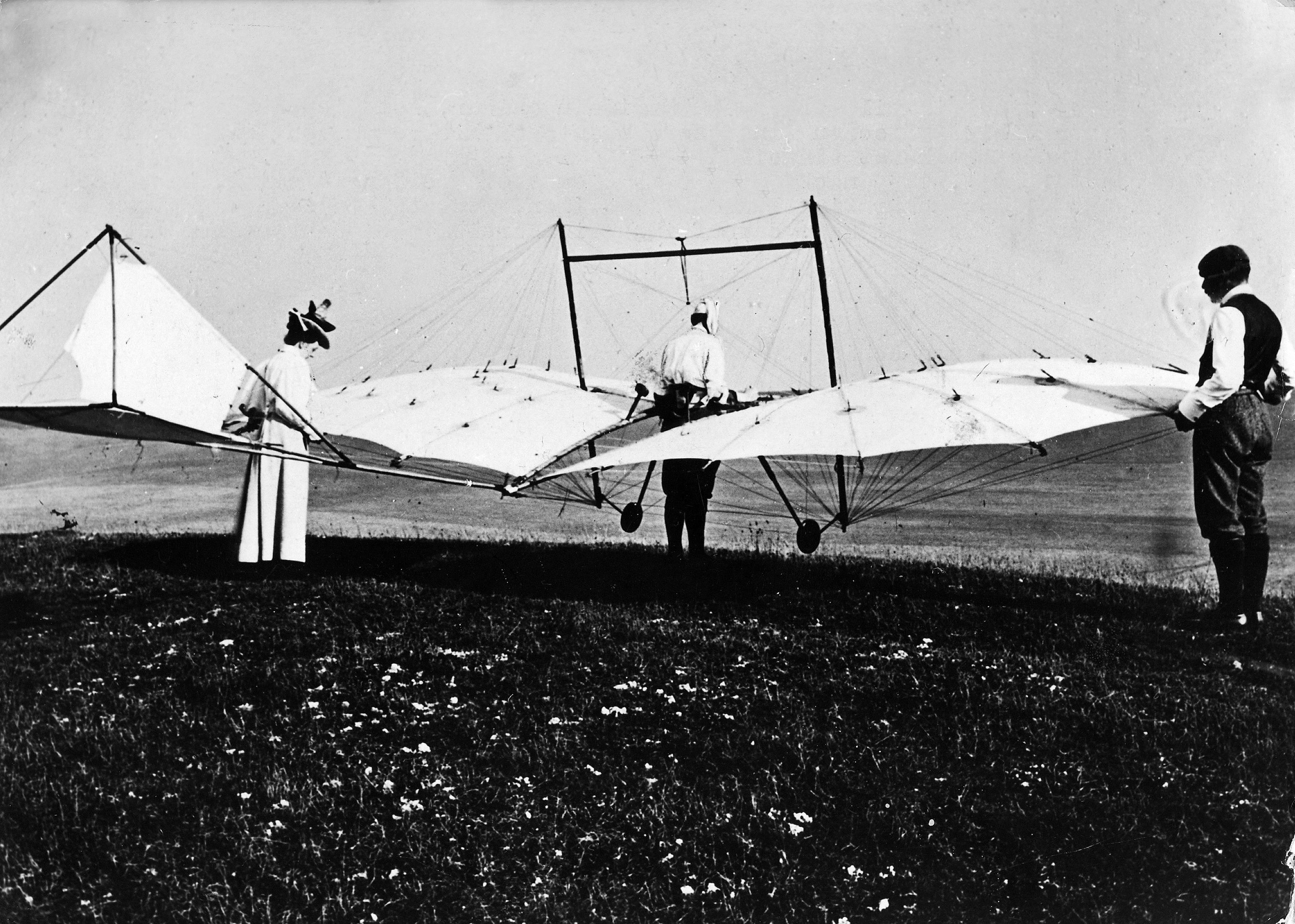 Britain's oldest aircraft (1896)
"Percy Sinclair Pilcher, who taught naval architecture at Glasgow University, built several aircraft including this 1896 Hawk. It is the oldest British aircraft in existence. It is also the craft in which
the first flight by a woman took place.
"Both Percy's cousin Dorothy Rose and his sister Ella are known to have flown it.
"Dorothy Rose gets the credit for the earliest recorded female pilot of a heavier-than-air aircraft.
"Percy was also developing a glider with a small engine, but he died on a demo flight in the Hawk in gusty, wet conditions in 1899.
"Had he survived, might he have beaten the Wright brothers to it?"
ARGYLL CAR (1910)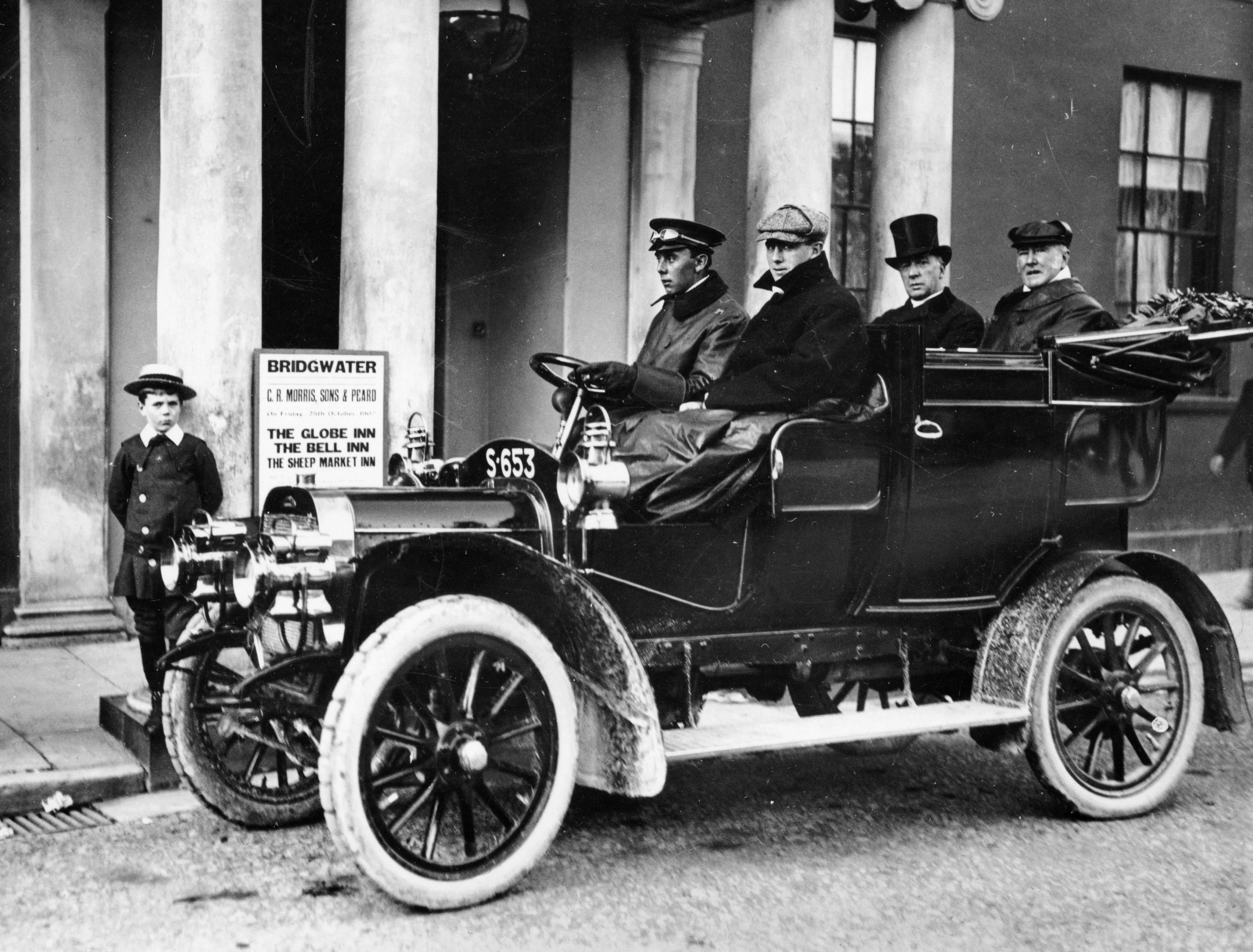 "The Argyll car company was one of Scotland's great manufacturing successes.
"Founded in Glasgow in 1899 by Alexander Govan, the company built a huge factory at Alexandria, near Dumbarton, that opened in 1906.
"For a short time it produced more than 800 cars per year, more than any other European car manufacturer and second only to the Ford motor company worldwide.
"This beloved automobile is one of the cars built there in 1910, a shining example of Scotland as one of the world's great engineering centres."
---
READ MORE
Student invents special knee pads to save her dad's knees while he does the gardening
How Barbara Cartland won the war and other celebrities became inventors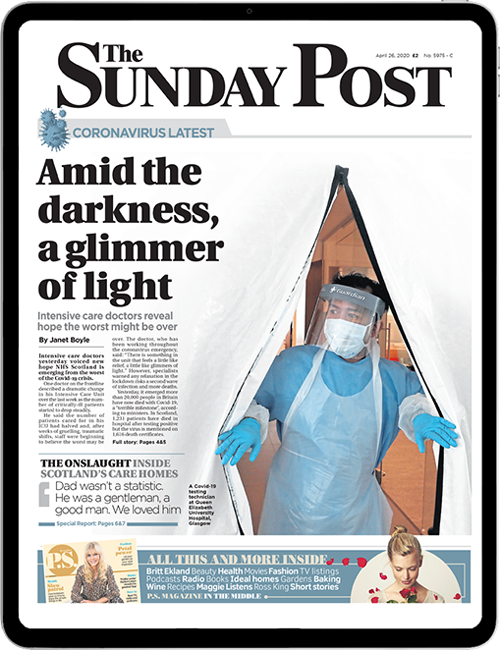 Enjoy the convenience of having The Sunday Post delivered as a digital ePaper straight to your smartphone, tablet or computer.
Subscribe for only £5.49 a month and enjoy all the benefits of the printed paper as a digital replica.
Subscribe