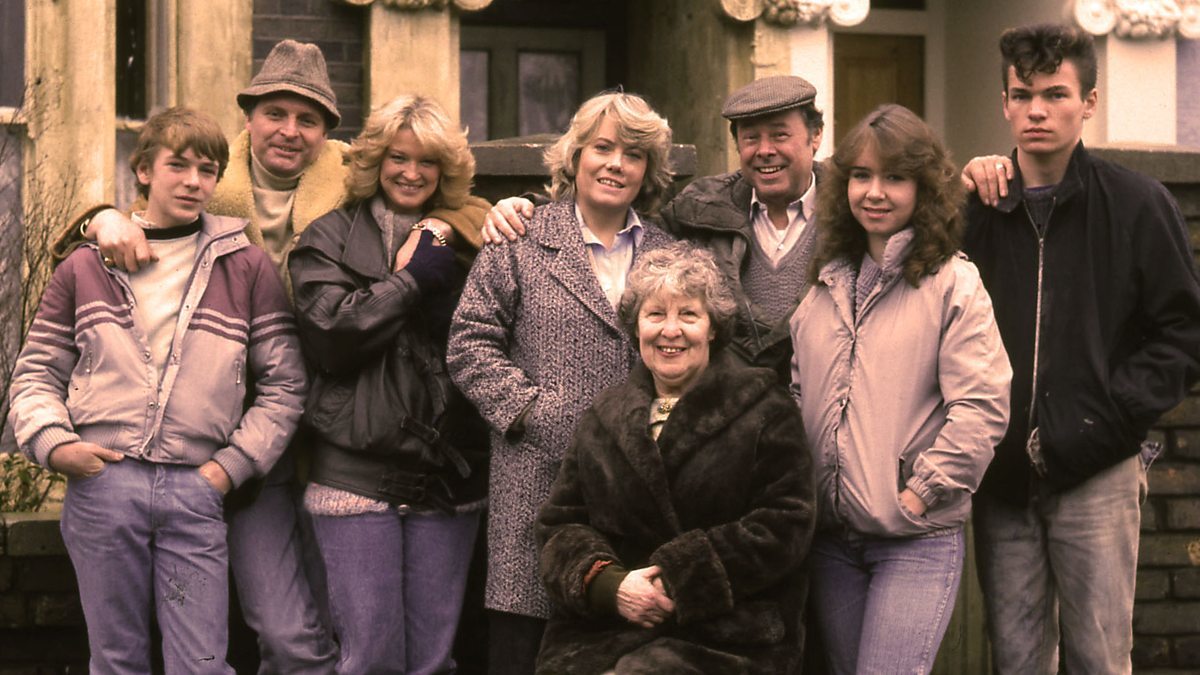 NEXT Saturday will be a memorable one for millions of Casualty fans when a feature-length episode marks the show's 30th anniversary.
The Government has accused the BBC of playing it safe by sticking to the same old shows.
But viewers see things differently, and the ratings prove we just can't get enough of tried-and-tested successes like the prime-time hospital drama.
Other long-running shows like Bargain Hunt continue to delight millions of viewers.
Here's a look at some of our long-running favourites.
DRAMAS
CASUALTY (1986)
The longest-running medical drama in the world will mark its 30th birthday in style. The Beeb have gone to town with a 90-minute, action-packed special featuring original star Cathy Shipton, who returns as nurse Duffy, while the Holby City cast have also been drafted in. Kate Winslet and Orlando Bloom were among the famous faces who cut their teeth on the Saturday night staple.
SILENT WITNESS (1996)
The viewing public's gory fascination with grim autopsy scenes has never waned. Amanda Burton started the corpse-cutting ball rolling as dour Sam Ryan, whose moody looks led to a hilarious French and Saunders spoof, Witless Silence. Following her departure, Emilia Fox took over as Dr Nikki Alexander, somehow cracking cases that baffle the cops. The 20th series is currently being filmed.
SURPRISE HIT
Scot Martin Compston's cop-investigates-cop series Line Of Duty has followed in the hallowed footsteps of Bake Off by being switched to BBC1 due to its huge popularity. Two new series have already been ordered after it beat off stiff competition from much-touted productions like Wolf Hall and Undercover to become BBC2's biggest drama hit of the last 10 years.
LIFESTYLE
ANTIQUES ROADSHOW (1979)
The Beeb spent millions of pounds promoting the return of Top Gear, but the noisy car show was easily beaten in the Sunday night slot by Antiques Roadshow and Chris Evans slunk off in despair. The quiet charm of Fiona Bruce and a group of experts looking at some antiques in a nice garden somewhere has a timeless appeal. The much-loved show is now in its 38th series and the popular format has been repeated in countless other countries.
GARDENER'S WORLD (1968)
An evergreen that never dies off, Gardener's World is a perennial favourite. Percy Thrower became a cosy household name when he took over in 1969, presenting the programme from his own back garden. The great Alan Titchmarsh became host from the mid-1990s, but regular viewers don't like change. Former model Rachel de Thame set pulses racing when she joined. She revealed she was once banned from breastfeeding at the Chelsea Flower Show.
SURPRISE HIT
When the Great British Bake Off started on BBC2 in 2010, more than two million people tuned in. By series five it had become such a smash it had been pinched by BBC1. More than 13 million tuned in to last year's final.
SOAPS
EASTENDERS (1985)
Launching a new soap may have been a gamble but, to the relief of BBC bosses, Eastenders quickly proved it had staying power. It has never been a barrel of laughs, mind you, as Peggy's pill-popping end proved, but the misery hasn't stopped millions seeking their fix of Albert Square goings-on. From the days of Dirty Den and Angie to current landlords Mick and Linda, all east end life has found its way to the Queen Vic.
CORONATION STREET (1960)
For a show which began life with a trial run of just 13 episodes, this not-so-grim-up-north soap hasn't done too badly. Within a few months of its debut it was the most-watched programme on telly and it is now the world's longest-running TV soap. The 50th anniversary episode, filmed live, featured a devastating tram crash. Another live show marked ITV's 60th birthday last year. Creator Tony Warren died in March.
NEIGHBOURS (1985)
The theme tune, composed by Tony Hatch, has been echoing around British households for more than 30 years. Neighbours is now a teatime treat on Channel 5, having channel-hopped over the years. Episodes now air on the same day in the UK as in Australia, to the delight of fans who previously had to avoid spoilers.
SURPRISE HIT
IT had its doubters when, as a new soap, River City began in 2002. But 14 years on it's still BBC Scotland's flagship show with half a million fans. Sam Heughan, now in US hit Outlander, is its breakout star.
DAYTIME
BARGAIN HUNT (2000)
With 43 series over 16 years, telly bosses could hardly argue they weren't sticking with safe options. But from the days of oak-tanned David Dickinson having viewers checking the colour settings on their tellies, it's been a must-see for millions. Tim Wonnacott oversaw 1200 hunts before leaving last year. Glasgow's Natasha Raskin is one of his replacements.
COUNTDOWN (1982)
When Scot Paul Coia welcomed viewers to a game show on a new channel, few could have imagined it'd still be going strong 34 years later. Richard Whiteley and Carol Vorderman were the familiar pairing on the Channel 4 show for the best part of 25 years. Viewers were always stunned by Carol's way with figures – especially when it was revealed she was being paid £900,000. Rachel Riley is now the one turning over letters that occasionally spell rude words.
ESCAPE TO THE COUNTRY (2002)
Another of the "safe" shows highlighted in the government's charter renewal, it's now in its 15th series – although there are up to 70 episodes in each. City dwellers are shown around a selection of potential rural retreats. It's a basic format that has had daytime viewers happily tuning in to more than 650 episodes. Aled Jones and Countryfile's Jules Hudson are just a couple of the current famous faces.
SURPRISE HIT
JUDGE Rinder is that most precious of TV commodities – an instant guilty pleasure. Colourful barrister Robert Rinder has featured in more than 250 episodes since 2014, while also squeezing in guest appearances on Ant and Dec's Saturday Night Takeaway.
---
READ MORE
Reality TV show 'Close to The Edge' turns golden oldies into television stars
Red Rock star Cathy Belton is a real driving force in daytime drama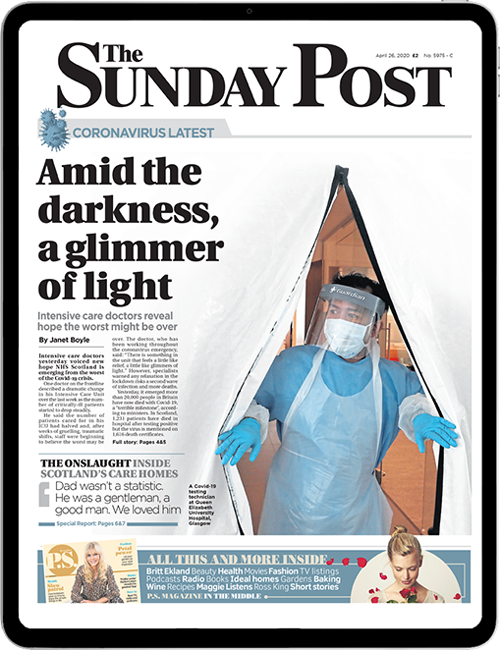 Enjoy the convenience of having The Sunday Post delivered as a digital ePaper straight to your smartphone, tablet or computer.
Subscribe for only £5.49 a month and enjoy all the benefits of the printed paper as a digital replica.
Subscribe