If you're in the market for a convertible, winter is the time to buy. A rise in demand during the summer months pushes prices up, meaning that while the weather outside is frightful you may be able to bag yourself a real bargain.
But even a modern convertible can be a pretty miserable thing in the winter months, so it's worth choosing your model carefully to ensure you're not left freezing cold, fishtailing and generally miserable. We've rounded up a few of the convertibles you can buy that can tackle the worst the Great British winter has to offer.
Mercedes SLC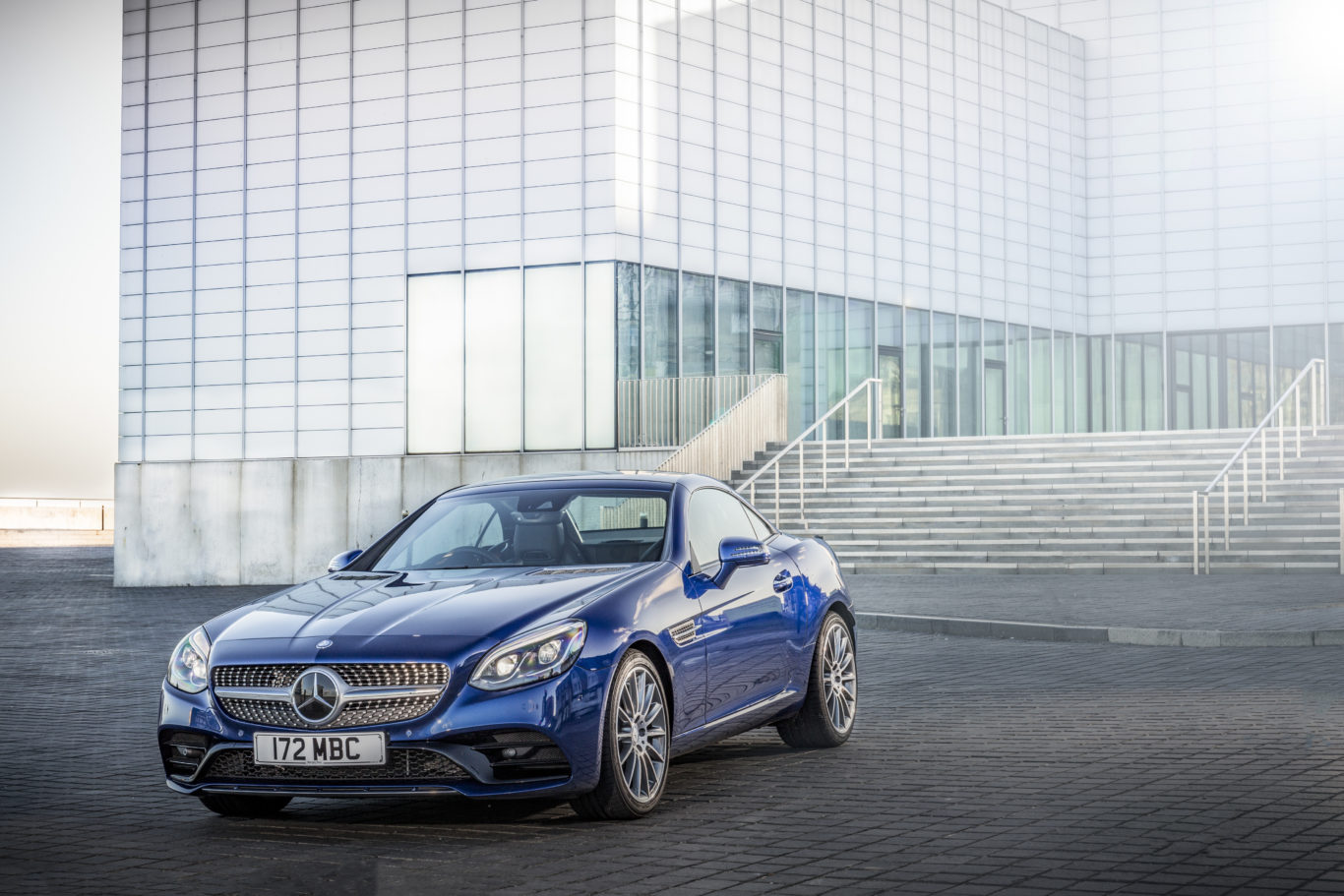 Mercedes' dinky SLC Roadster is a car for those who like to look good – and appreciate the prestige of the three-pointed star. It's also an absolutely smashing choice for anybody who wants to use their convertible as a daily driver, as it features a folding hardtop – far more secure and refined than a fabric soft-top.
The brilliant AirScarf features too, consisting of vents mounted in the headrest to keep you warm even when the roof's down.
BMW 8 Series Convertible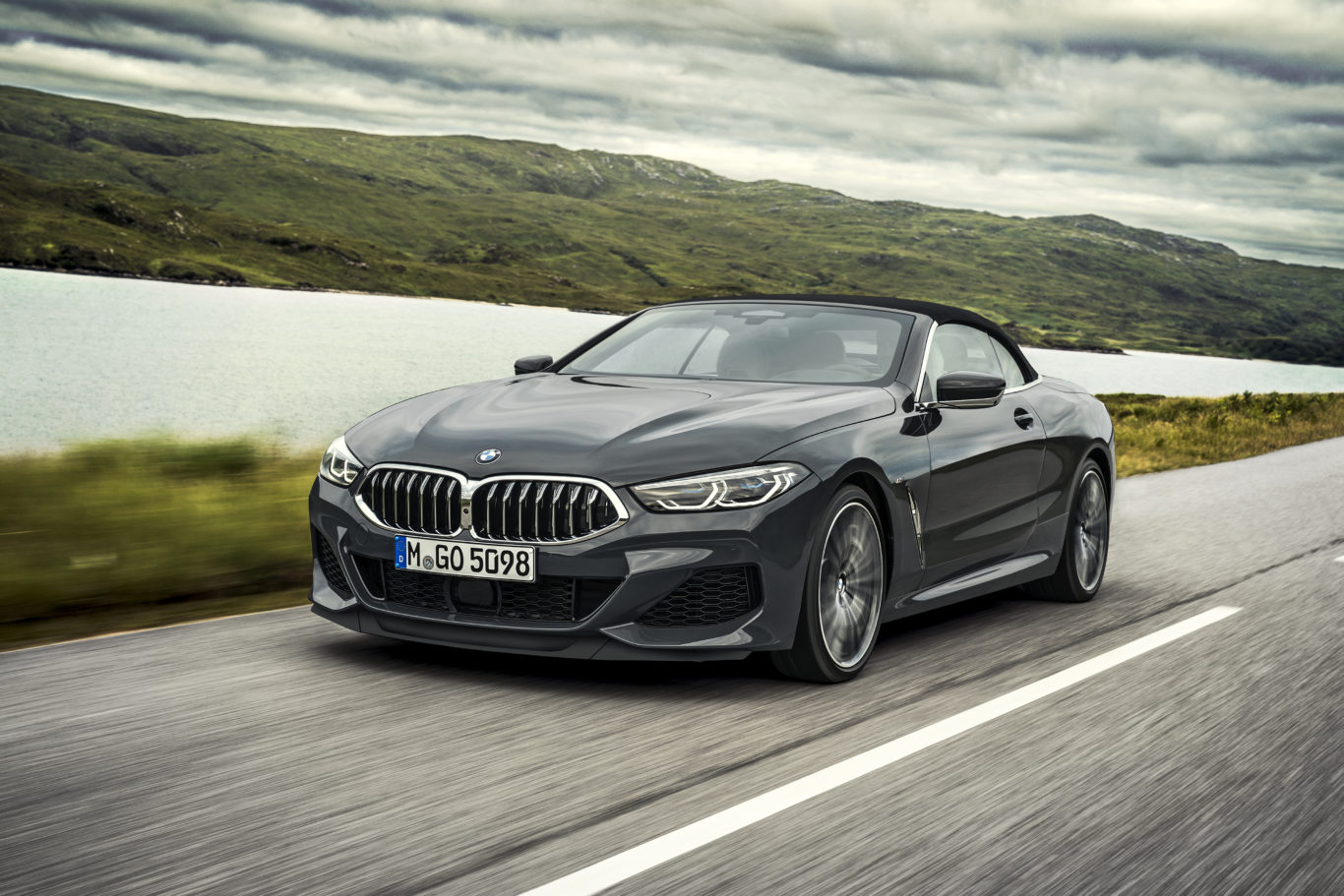 BMW's latest 8 Series is notable as it features xDrive four-wheel drive across its entire model range. This rear-biased system is designed to be good fun on tarmac, but as the roads get slippery it can shunt 100 per cent of the engine's power to the front wheels if necessary, ideal for sticky situations.
The triple-layer soft-top should keep you toasty inside, and the load bay is long enough to accommodate a couple of pairs of skis. Let it never be said BMW doesn't know its market.
Range Rover Evoque Convertible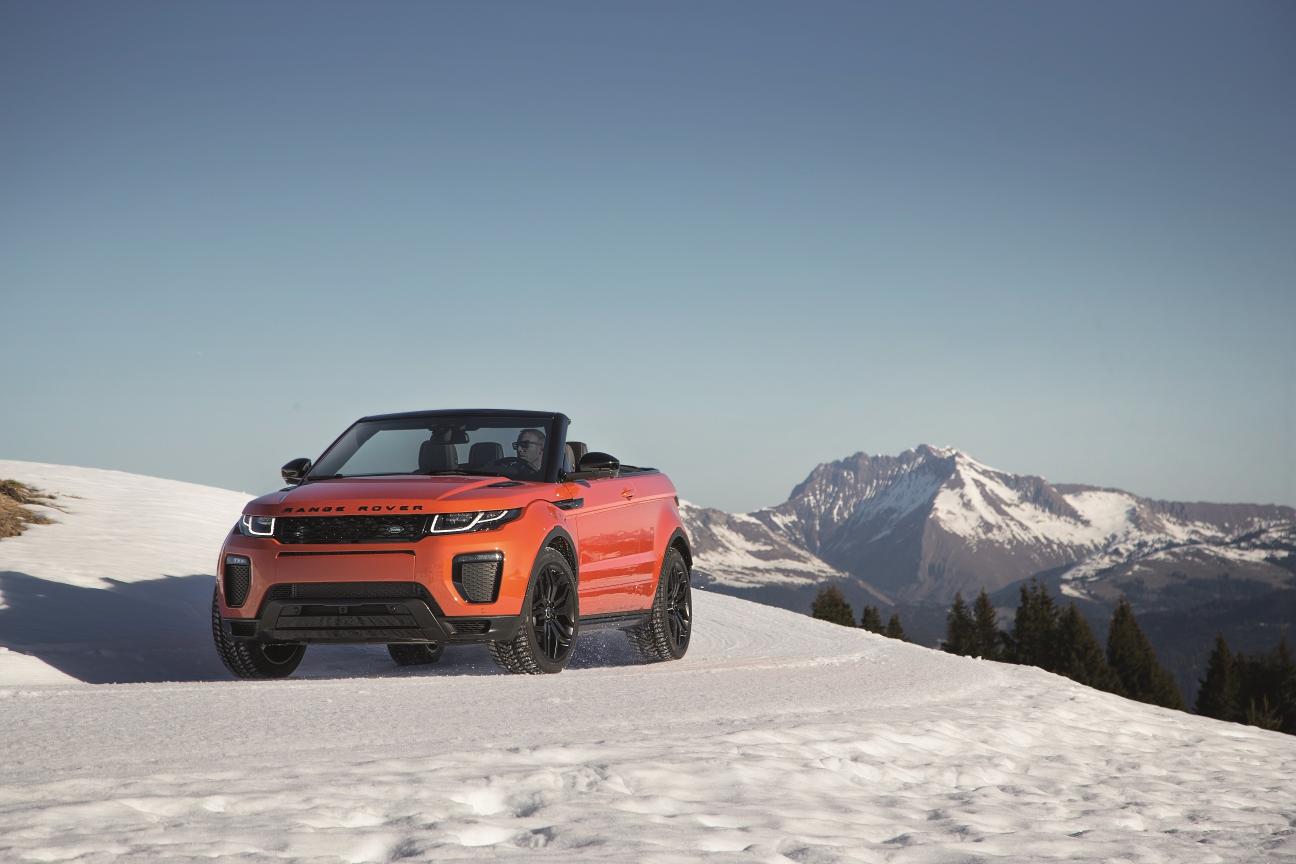 Strictly speaking, a soft-top Landie isn't a new idea – the old Series models as well as the Defender all offered a fabric roof, but the Evoque was the first to take the true Convertible formula and apply it to a Range Rover.
Purists despair at the further softening of what's already the most fashion-led Land Rover model ever, but it's hard to deny that it actually looks quite good and offers open-air thrills with SUV styling.
Audi TT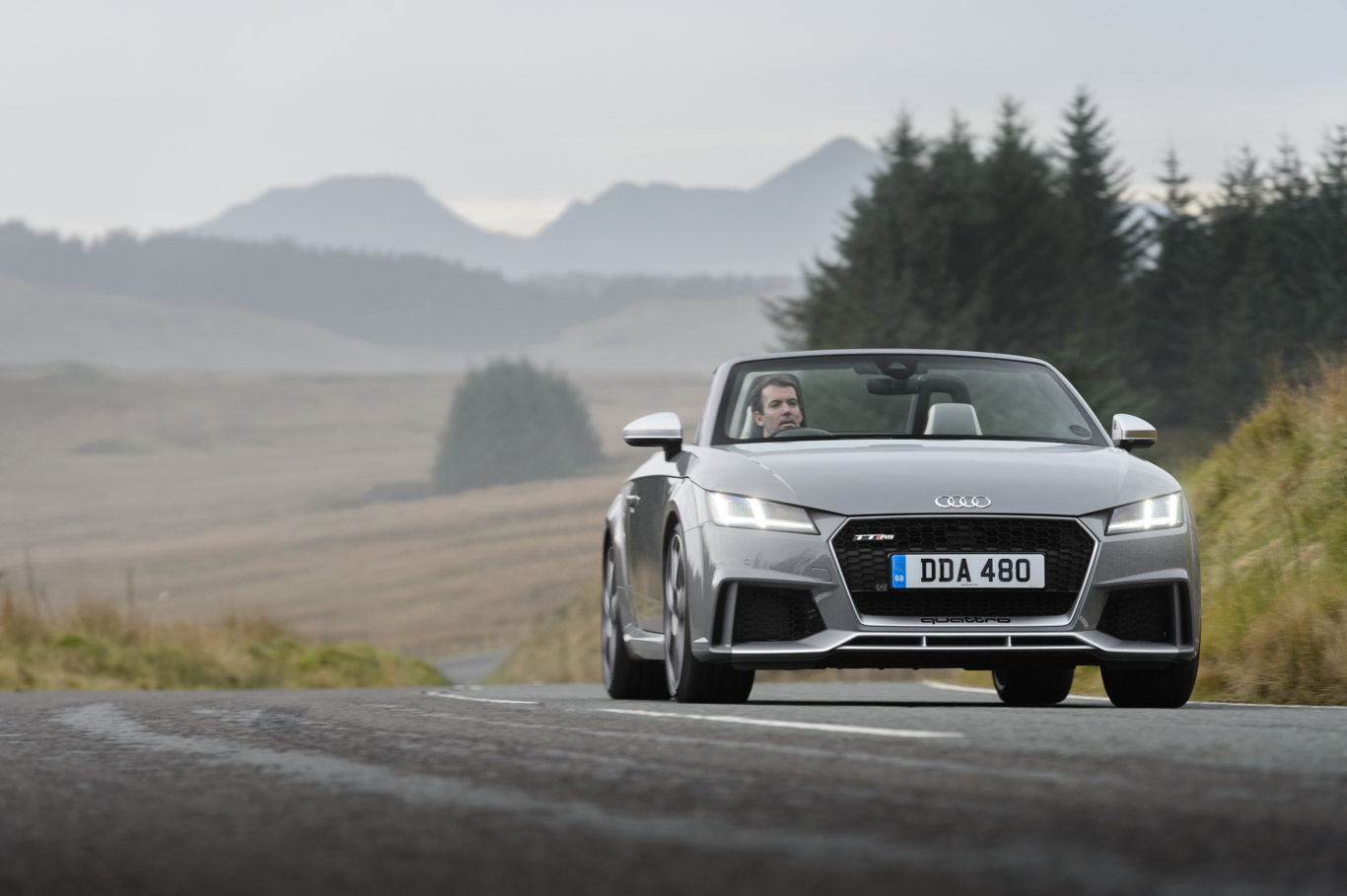 The Audi TT may be small and compact, but it's actually got some serious all-weather credentials. As always, Audi's well-known quattro all-wheel-drive system is present and correct here, which means that the TT will be able to conquer conditions which would leave other sports cars spinning in circles.
It's also got a well-sorted cabin with good ergonomics and, most importantly for this time of year, excellent heated seats.
Audi S5 Cab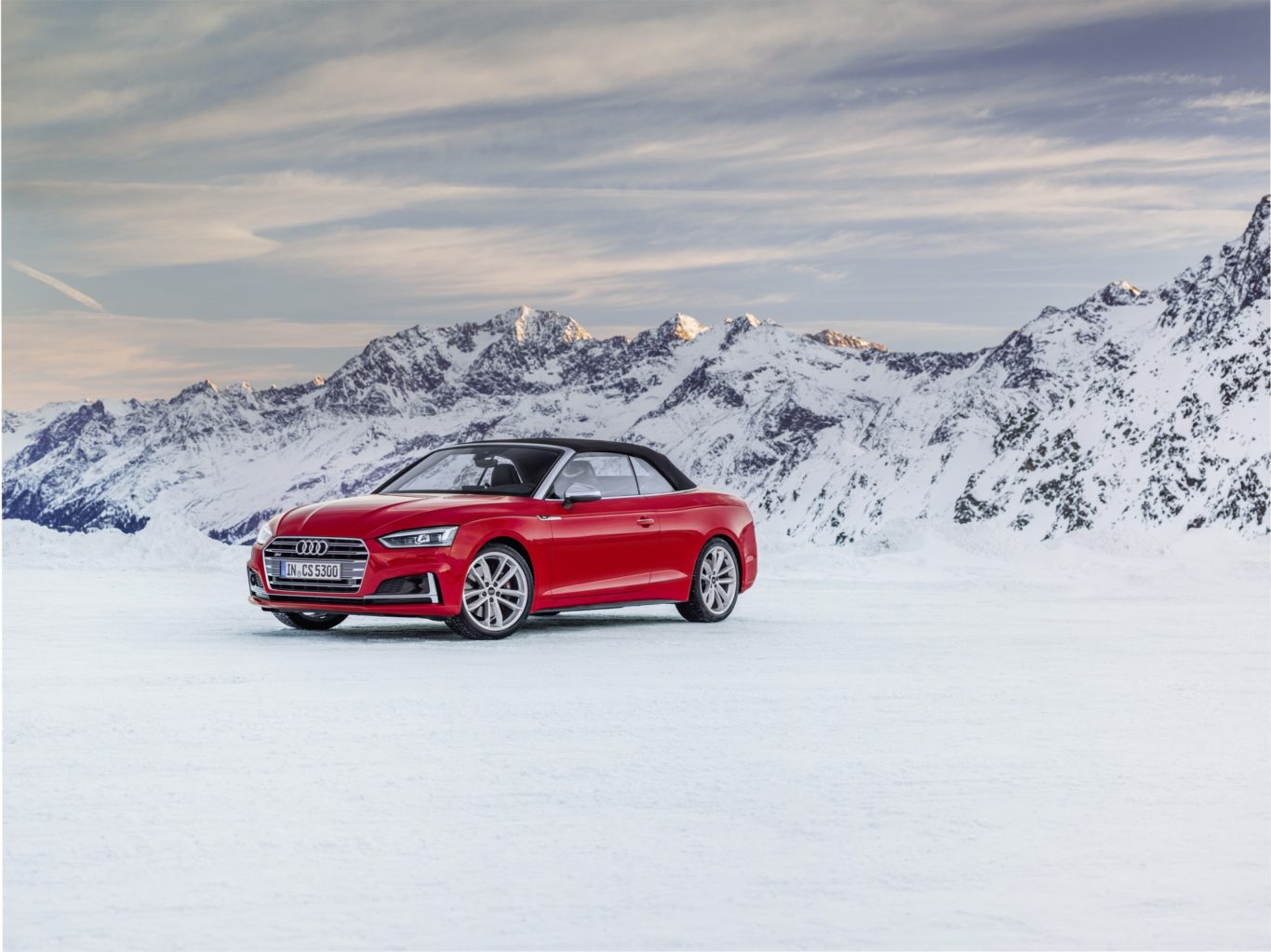 Audi knows a thing or two about making performance models with all-wheel drive – mention the word 'quattro' to any car enthusiast and you'll likely be mopping up a puddle of drool as they reminisce about the 80's legend.
But Audi doesn't just stick quattro on its saloon and estate cars, and the S5 Cabriolet also offers it. In some ways, it's the best of all worlds – you get a slickly-designed soft top, with a powerful V6 engine, surefooted all-wheel drive and four rings on the bonnet. What's not to love?
Jeep Wrangler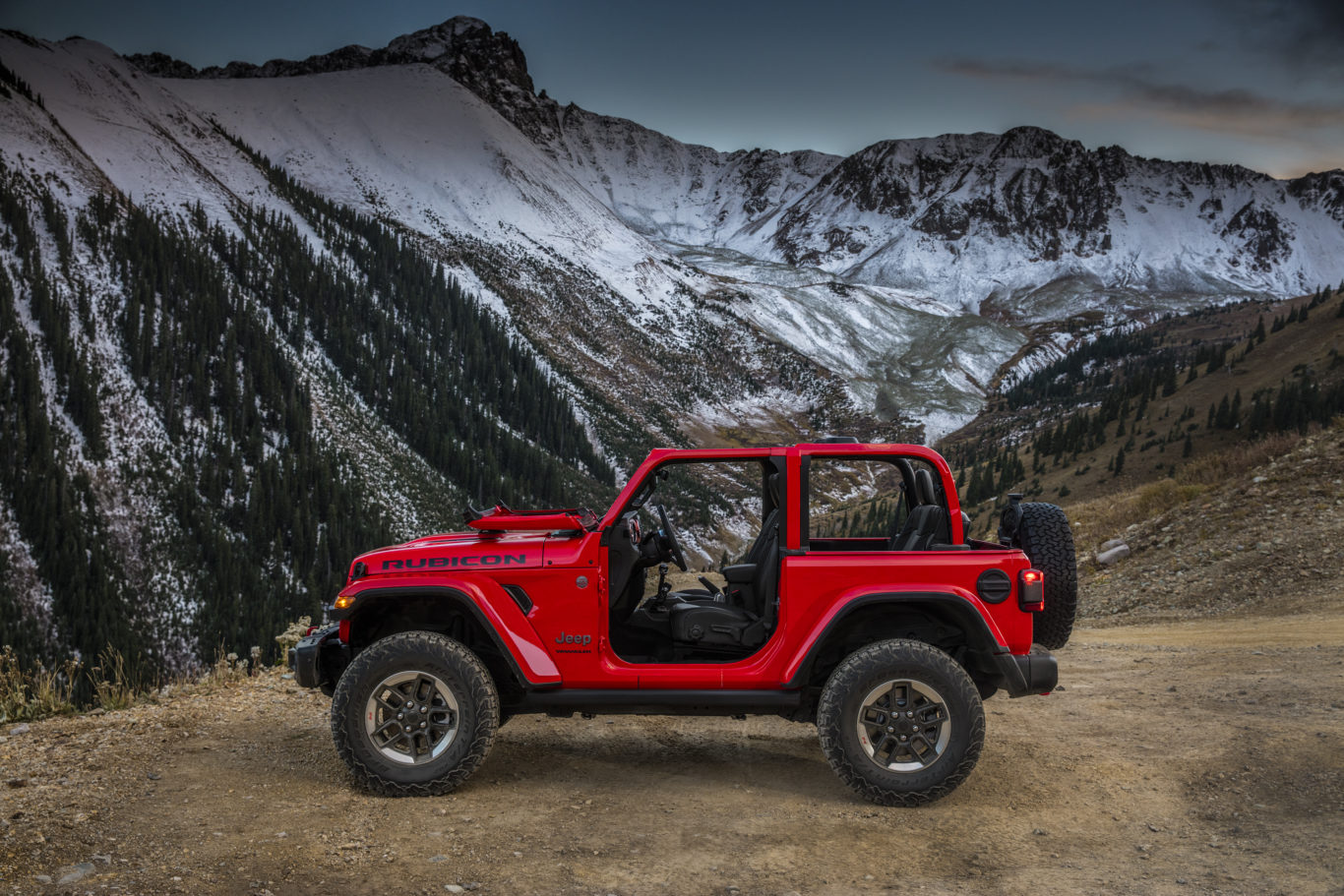 Very few cars can challenge the Jeep Wrangler when it comes to go-anywhere ability, but one thing that's often overlooked about the rugged machine is its status as a convertible.
Opt for a four-door model, and you'll have the ability to spec either a full canvas roof, giving all occupants the open-air experience when taking on even the toughest of terrains, or an electric folding unit that allows for convenient touch-of-a-button usage.
Porsche 911 Cabriolet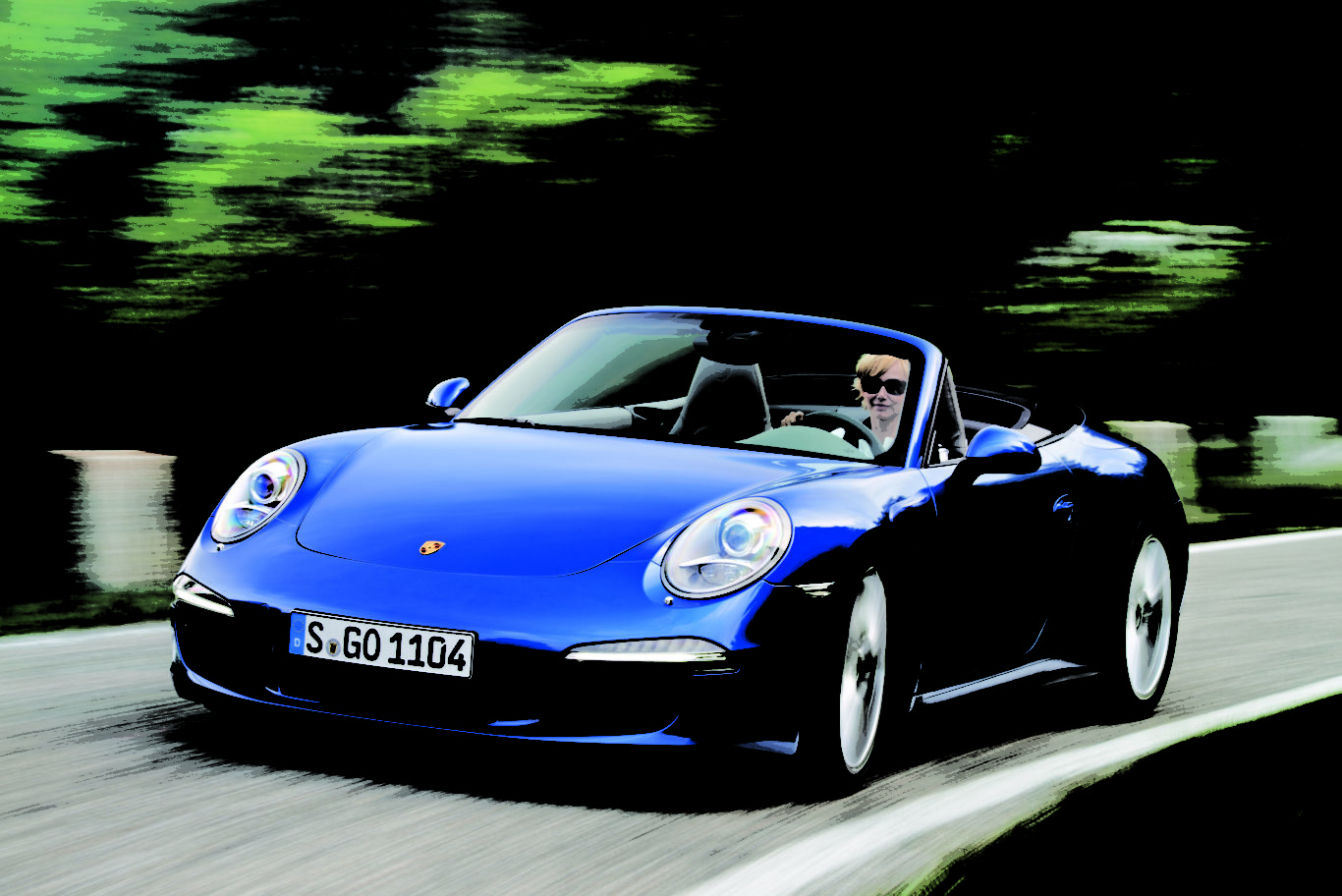 The Porsche 911 has long held a reputation as the everyday sports car, boasting comfort and practicality at a reasonable price — oh, while also being hailed as the benchmark for driving dynamics.
That's all true of the car in its various Cabriolet forms, too. We'd go for it in Carrera 4 GTS spec here — blending genuine performance with bags of style, and a useable all-wheel-drive system that can prove crucial on the slippery roads winter often brings with it.
Lamborghini Aventador S Roadster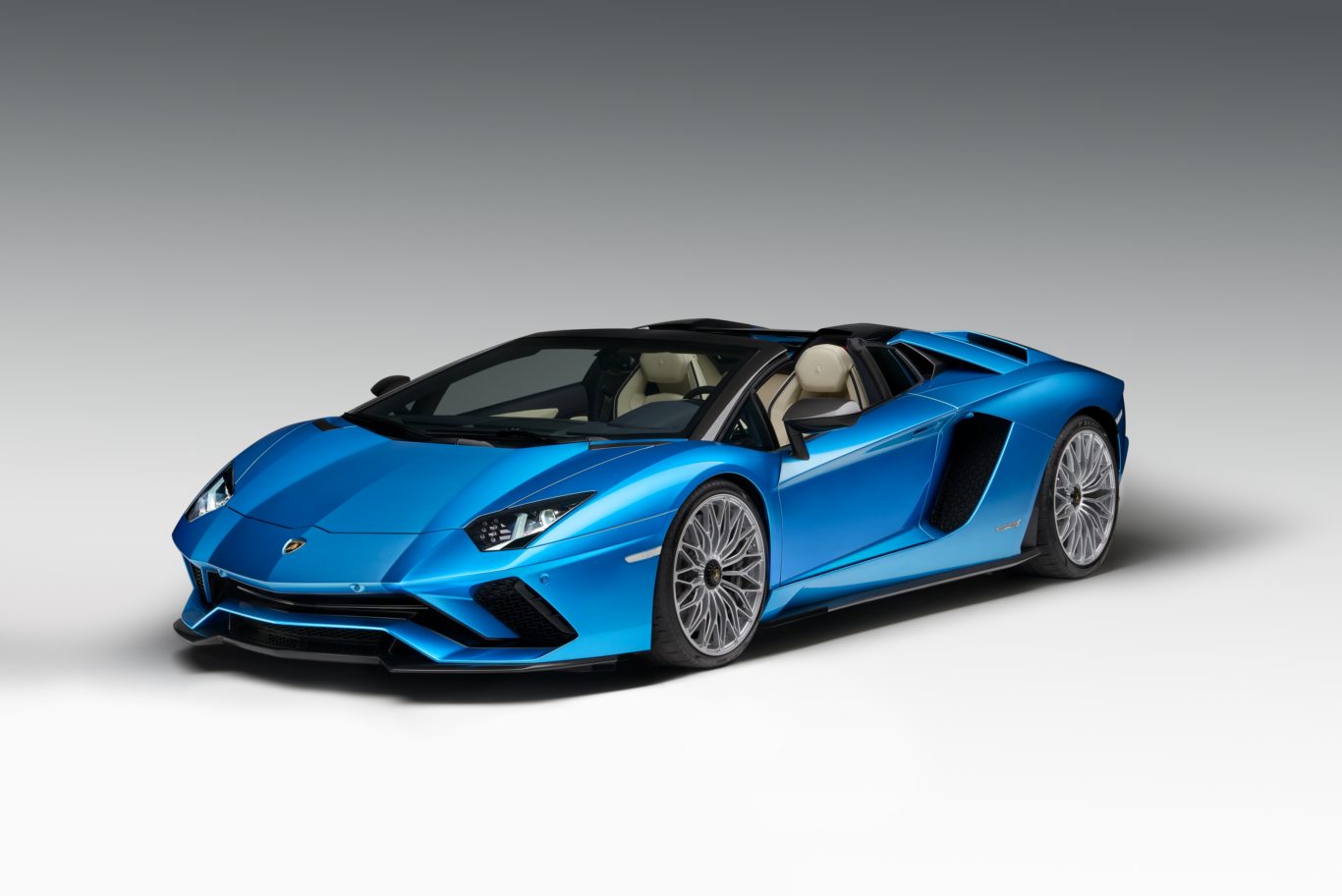 Many supercar owners will be tucking their prized possessions away for the winter, but with the Lamborghini Aventador S Roadster — that won't be necessary.
Ok so simply tagging onto the 'it's all-wheel-drive, it'll be fine' tagline may sound a stretch — and it kind of is — but if you're planning to showboat over the colder months, then it's handy to have that increased traction. Plus there's nothing to warm the eardrums like a belching V12.
Mercedes C-Class Convertible
Need a convertible with four adult-sized seats? The Mercedes C-Class is one of your best options, with plenty of room for the festive journey home and a boot big enough for several hefty presents.
Being a Mercedes, it features the brilliant Airscarf system, while the triple-layer fabric roof will keep out the very worst of the winter chill. It also looks the absolute business, which while we acknowledge isn't actually that important in winter, it's certainly a plus.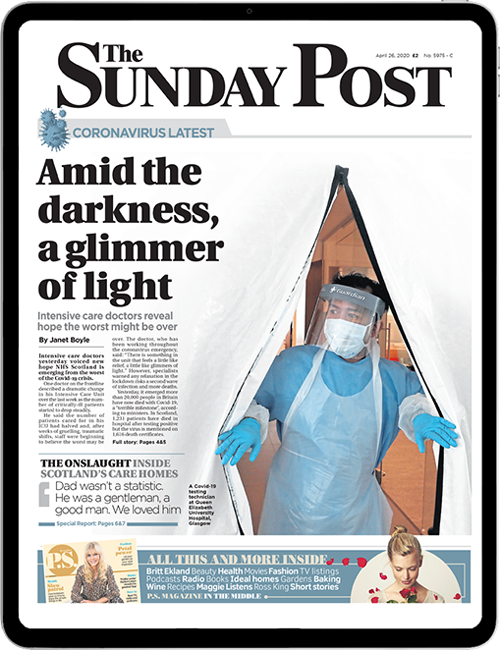 Enjoy the convenience of having The Sunday Post delivered as a digital ePaper straight to your smartphone, tablet or computer.
Subscribe for only £5.49 a month and enjoy all the benefits of the printed paper as a digital replica.
Subscribe