A teenage driver has collided with another vehicle after pulling a blindfold over her eyes in an interpretation of the 'Bird Box' challenge – inspired by the recently-released thriller of the same name.
The movie, which is exclusive to Netflix, stars Sandra Bullock and features characters who are forced to blindfold themselves to escape supernatural beings.
Characters who look at the antagonists are driven mad and soon kill themselves. The movie has since inspired a whole host of viral videos, where vloggers attempt everyday tasks while blindfolded.
Netflix warned the public not to copy the craze and to avoid dangerous tasks, such as driving. However, that didn't stop one Utah teen, who collided with another driver while her hat was pulled over her eyes in an interpretation of the challenge.
Luckily, nobody was harmed in the incident, according to a tweet by the Layton Police department. Police chief Travis Lyman added that he never thought he would have to warn the public not to drive while blindfolded.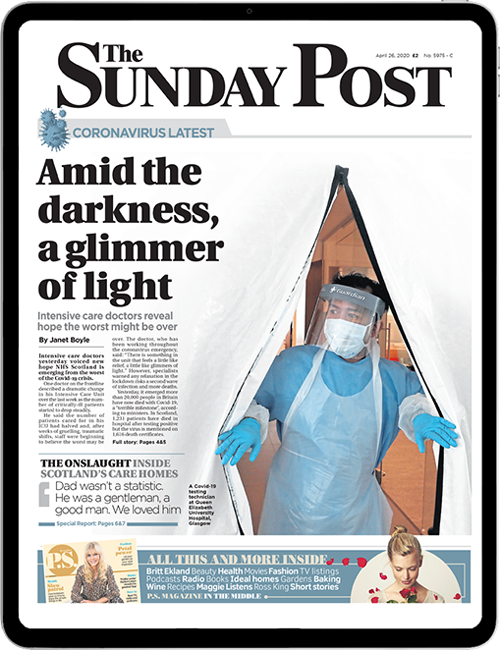 Enjoy the convenience of having The Sunday Post delivered as a digital ePaper straight to your smartphone, tablet or computer.
Subscribe for only £5.49 a month and enjoy all the benefits of the printed paper as a digital replica.
Subscribe