What is it?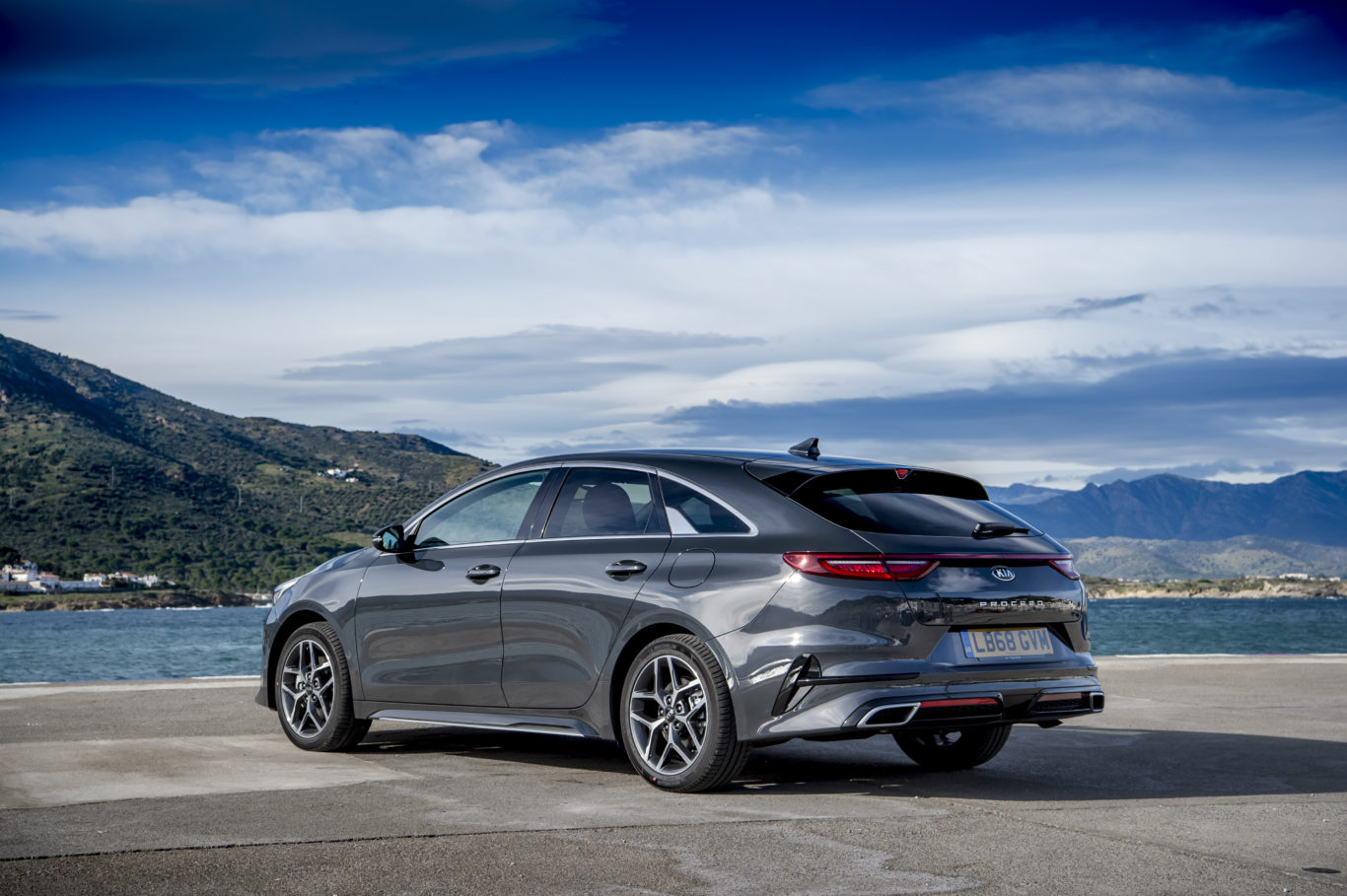 Estate cars are known for their practicality and for withstanding what even the most disgruntled children can throw at them. However, what they often lack is style.
Step forward then Kia, which is about to change that ethos with its striking new Proceed – dubbed a 'shooting brake' for its curved rear. Shooting brakes were popular with coachbuilders in the 1950s but are now almost a non-existent sector, other than with Mercedes. They are essentially sleeker-looking estate cars.
Proceed used to be the name given to Kia's three-door Ceed, but with buyers turning their backs on these models, Kia has managed to retain the nameplate and use it on an entirely different breed of car.
What's new?
While based on the new Ceed hatchback and Sportswagon (estate) introduced last year, the Proceed is longer and lower than the other two body styles, with the clear difference being the swept-back design and long overhang at the rear. Only two exterior design aspects are carried over from the five-door Ceed hatchback – the bonnet and front wings.
Unlike the other two versions, the Proceed is only offered in high-spec trims. This means you don't get it in Kia's trademark '2' and '3' trims but rather GT-Line, GT-Line S and the sporty GT, each commanding a £2,000-plus price hike over the standard Ceed hatchback.
As Kia has essentially created a niche for itself, it's not anticipating selling many units – just 1,000 per year – but that comes as part of the Proceed being the range-topping Ceed.
What's under the bonnet?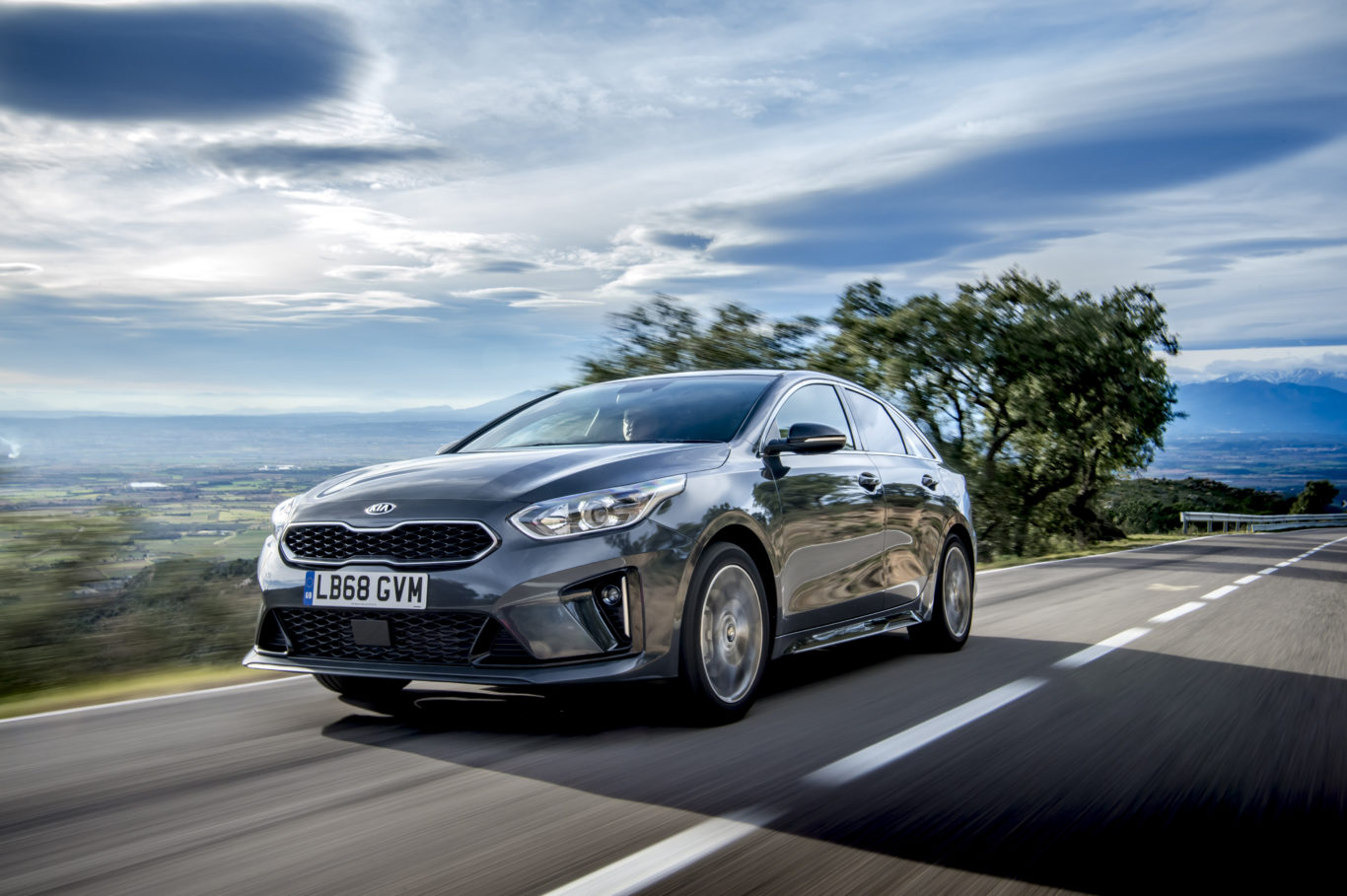 Kia offers the Proceed with a choice of three engines. Lovers of diesel will be happy to find the firm's new 134bhp 1.6-litre unit under the bonnet, but buyers also have the choice of a 138bhp 1.4-litre petrol engine – tested here – and a powerful 1.6-litre turbocharged petrol unit delivering 201bhp.
The aforementioned 1.4-litre T-GDi engine is commonplace in many of Kia's and Hyundai's models – and for good reason. It's a smooth engine delivering a relaxed driving experience and bucketloads of refinement, with a 0-60mph time of 9.1 seconds and a top speed of 127mph You can choose it with a six-speed manual transmission or a seven-speed DCT automatic gearbox. The latter option is smooth and quick-changing, but can be dim-witted at times. It's perfectly fine in traffic but delivers an annoying pause as soon as you try to put your toe down.
It's also not very efficient for a small turbocharged engine – managing just 40mpg in real-world driving conditions, with CO2 emissions of 133g/km. That said, the diesel improves on this figure – returning up to a claimed 56.5mpg.
Buyers wishing for a bit more power should opt for the 201bhp GT variant, which is far more zingy, not much more expensive than the 1.4-litre engine and hardly any less efficient.
What's it like to drive?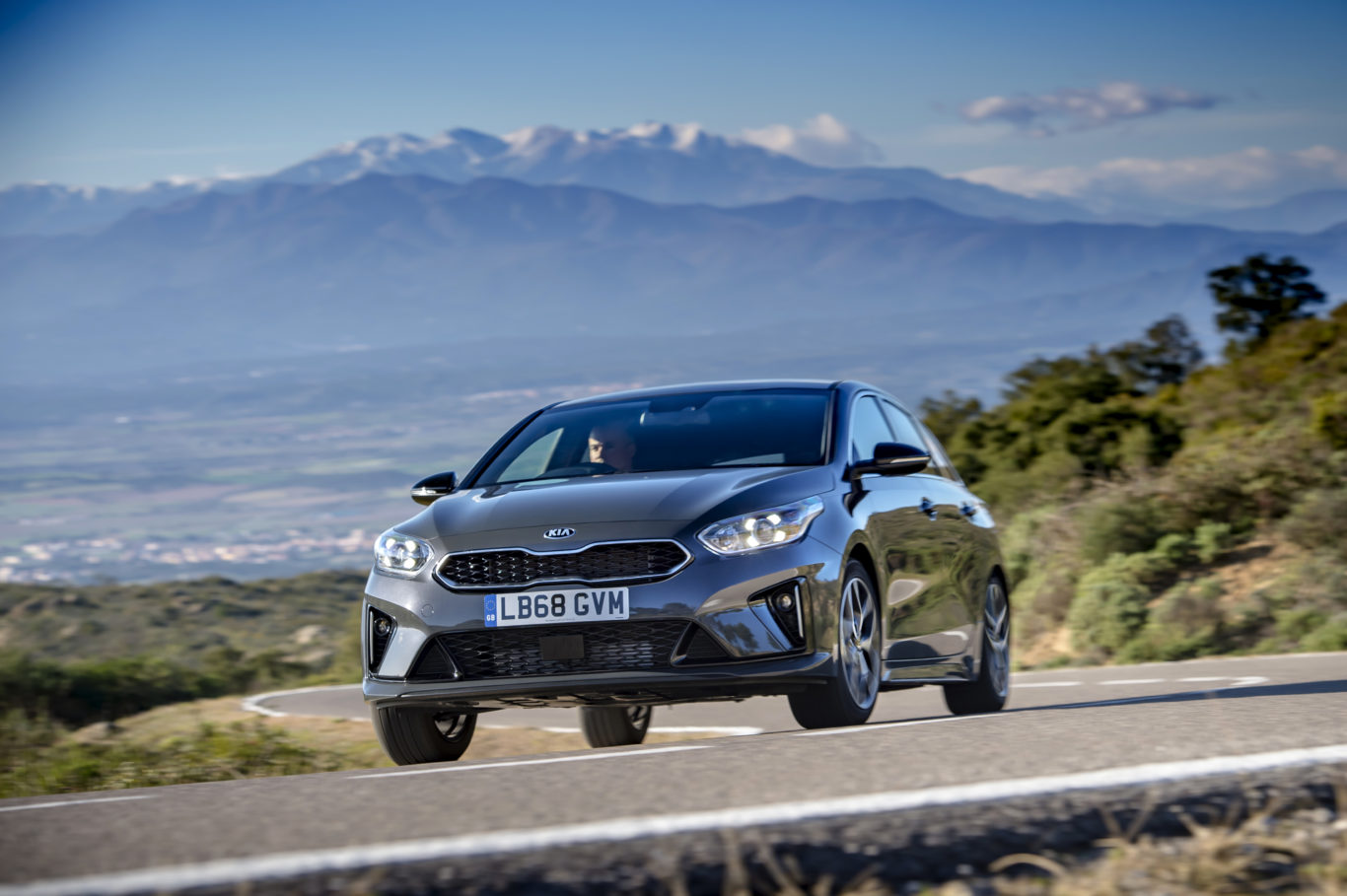 For all its rakish sporty styling, the Proceed (not including the GT) is at its best when cruising. The refined petrol engine gave a supple and comfortable ride in Spain – even on cars fitted with the 18-inch alloy wheels – although we'll wait to review it on the UK's pothole-laden roads before classing it as comfortable.
The steering is direct, if lacking feel, but it's easy to place into corners confident that you won't end up in a hedge at the other side, as well as having a decent throttle response and pleasant engine sound.
What about the GT? Well, there's a bit more to it than just a beefed-up engine. Fine-tuned by Albert Biermann – the mastermind behind Hyundai's 'N' models – the GT features stiffer front and rear springs that enable it to corner more quickly yet remain composed and easy to handle. It's no hot hatch but nicely bridges the gap between standard Proceeds and cars such as the Hyundai i30 N.
How does it look?
Looks are always controversial but we're fans of how the Proceed is styled. It's far more radical in terms of design than its standard Ceed counterparts, which play the game safely and are hard to distinguish from other models in their class.
It's refreshingly different to the swathes of boxy hatchback and crossovers on sale, which is what Kia aimed for, even if it looks like a bit like the Porsche Panamera from the rear, which is no downside.
As the Proceed is only offered in sportier-looking GT versions, it means that all models come with gloss black styling as well as large alloy wheels, while the Proceed's full-length rear LED lights gives the model a cool signature on the road.
What's it like inside?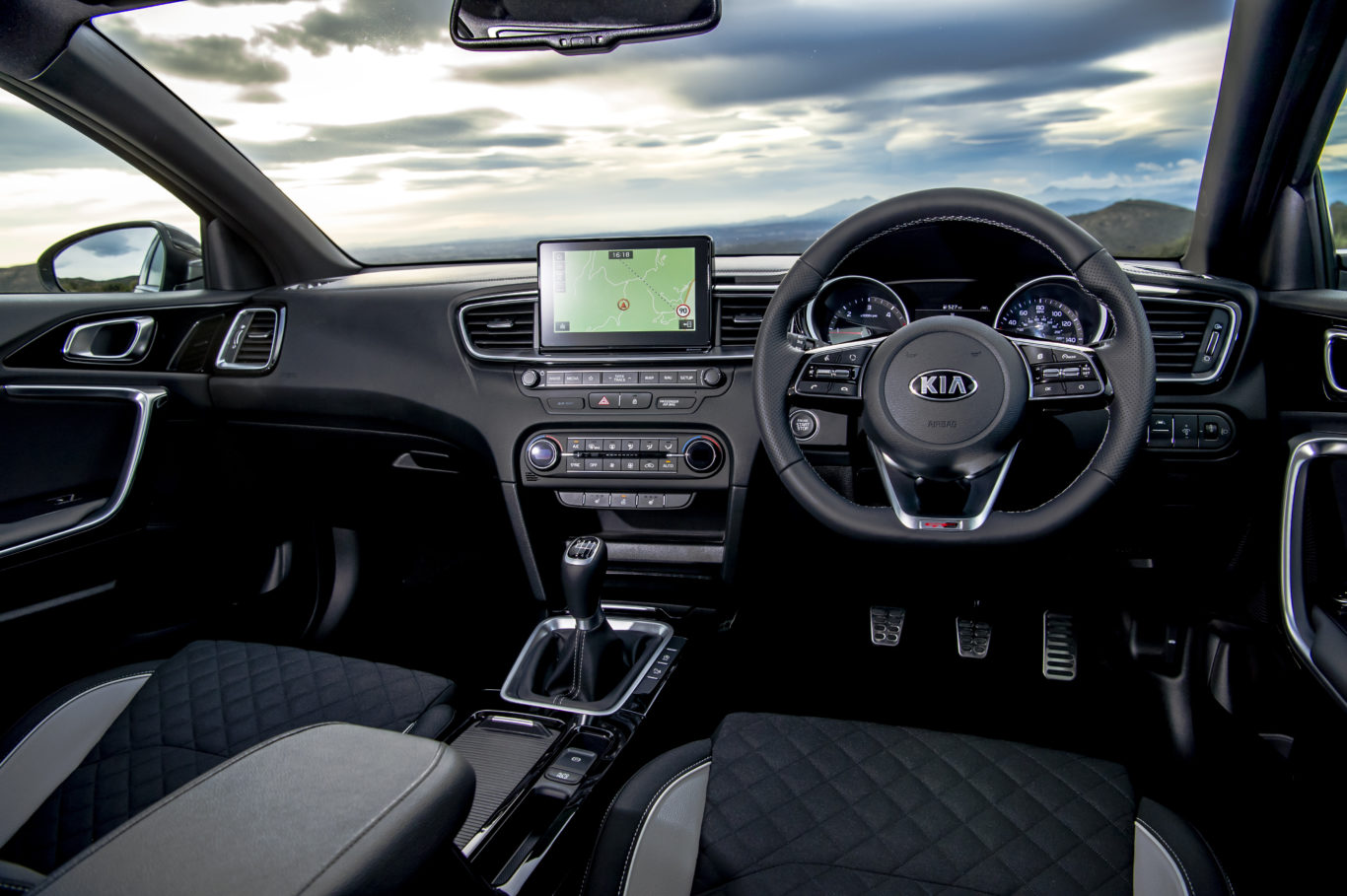 The interior has hardly changed from the standard Ceed – and, in fact, much of Kia's current range.
All models feature an eight-inch 'floating' touchscreen, which is fantastic to operate. The rest of the cabin is modern, simple to use and feels built to last. Kia's managed to largely get rid of the hard and scratchy plastics of old, but there's still a few sneaking into the dash, which is a touch disappointing for a range-topping model.
Fundamentally, the Proceed must also be practical, as it's an estate car at the end of the day. Despite its raking roofline, the boot is impressively sized, offering 594 litres, which is more than you'd find in some models in the class above – such as the Volvo V90 – and very nearly matches that of the Ceed Sportswagon. Rear space can be at a premium though, with hard-backed front seats resulting in reduced legroom for taller adults and compromised headroom on GT Line S models, which come with a panoramic sunroof.
What's the spec like?
All cars are impressively well kitted out because Kia's taken the decision to only offer the Proceed in top-spec trims and avoid the lesser trims other markets will get, as we Brits tend to favour high-spec vehicles.
Prices start from £23,835 for the GT-Line, which works out around £2,000 more expensive than a matching-spec Ceed hatchback. Standard kit includes 17-inch alloy wheels, LED rear lights, heated front seats, a heated steering wheel and reversing camera to name but a few features.
Oddly, the most powerful version in the range – the GT – is priced less than the GT-Line S. The GT starts from £28,135 and alongside its punchier engine it features larger alloys, LED headlights and half-leather half-suede seats.
Opting for the GT-Line S can be an expensive move, with this version costing from £28,685, although it comes with a fantastic list of equipment, including a panoramic sunroof, adaptive cruise control, an electric boot and a self-parking function.
While top-spec models might look a bit pricey, it's worth considering that Mercedes' CLA Shooting Brake, which is soon to cease production, costs from £28,540 and has far less kit for the price.
Verdict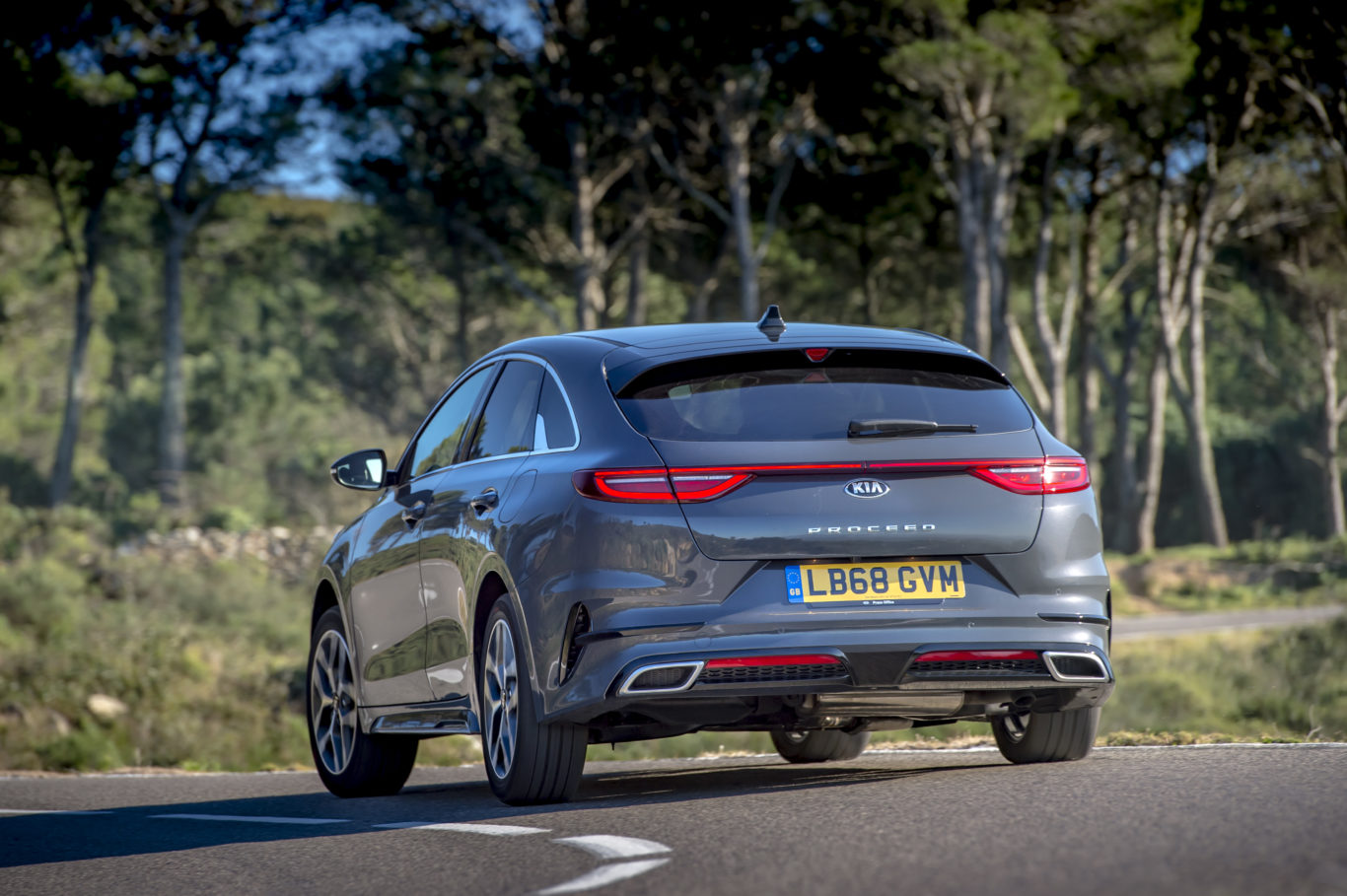 In a world full of manufacturers that like to follow the crowd, it's pleasing to see Kia taking the bold move to launch the reinvented Proceed, which really sits in a class of its own.
Its styling won't please all, but there's a lot to love about its rakish rear end and sporty-looking stance, as well as its refined engines and ergonomic interior.
It's a model that's set to be exceptionally niche, which Kia accepts, and it's not helped by the automatic transmission or poor rear visibility, but as a quirky alternative to your average mainstream hatchback or crossover, it's a thoroughly recommendable choice.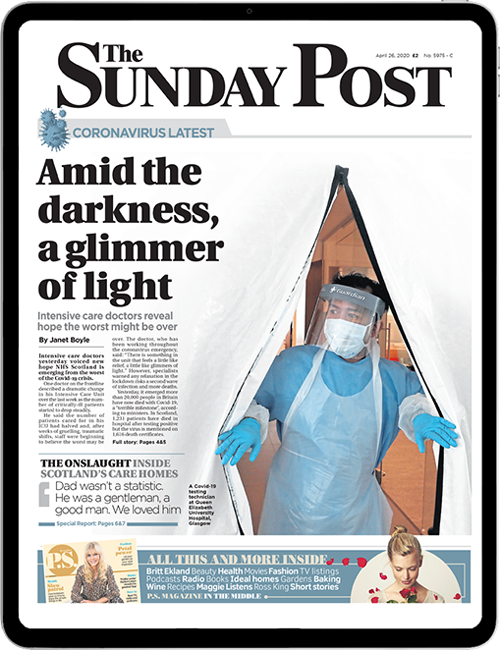 Enjoy the convenience of having The Sunday Post delivered as a digital ePaper straight to your smartphone, tablet or computer.
Subscribe for only £5.49 a month and enjoy all the benefits of the printed paper as a digital replica.
Subscribe