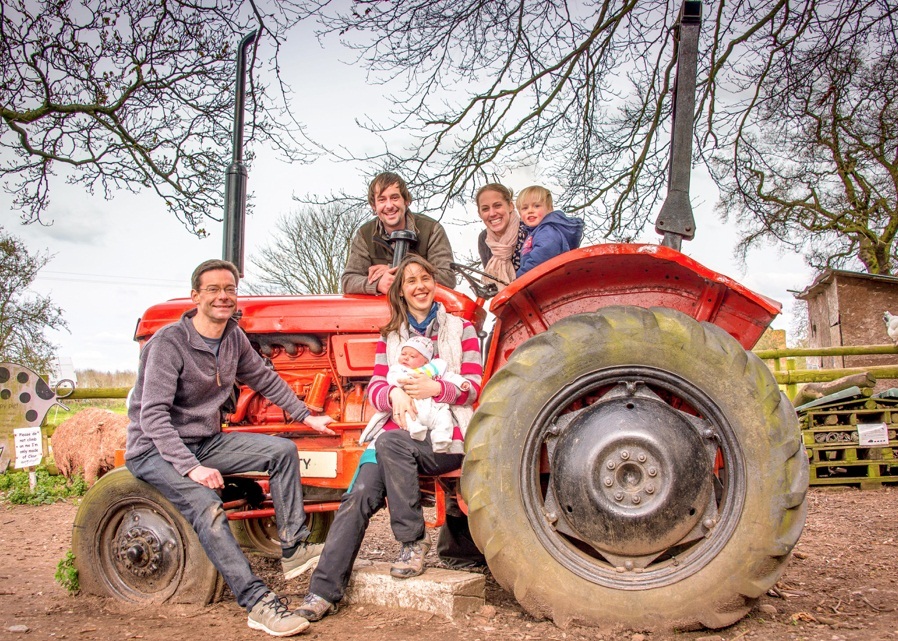 TEN years ago, Charlotte Hollins' family farm was falling down.
A long-running battle against a landlord set on evicting them meant every penny had been spent on legal costs rather than the upkeep of Fordhall, a livestock farm in Shropshire that her late dad had turned organic after the war.
But in a David-and-Goliath battle, Charlotte and her brother Ben raised £800,000 to buy the farm and protect their father's legacy in one of the first crowd-funding schemes of its kind, to make Fordhall Britain's first community-owned farm.
And it's now a thriving business, turning over £750,000 a year, employing dozens of people and investing a million pounds into the local community.
"Our landlord wanted to sell the farm for industrial development," recalls Charlotte.
"He couldn't as we were tenant farmers, and he spent 15 years trying to evict the family, through which time the farm fell into disrepair.
"The legal battle broke the farm, there was nothing left, but because it took so long, the potential buyers went elsewhere, so the landlord gave us 12 months to raise the money to buy the farm.
"I think he thought it was a way of finally getting us out and off his back — little did he know that we'd actually raise the money.
"We started selling community shares to raise the money we needed, but back then, that idea was very new, it was different, so it was quite a hard sell to people — most of whom thought we were crazy and that we really didn't know what we were doing.
"It was pure naivety that made us believe it was possible.
"I was 21, Ben was 19 and we had to raise £800,000 in about six months with no idea how to do it.
"It was only possible because of the power of small actions, because enough people across the country believed enough in us to send £50 and purchase a share in the farm."
This is where the support of Prince Charles, Sting and Hugh Fearnley-Whittingstall came in handy.
"Because it was so novel at the time, we were lucky to get celebrity endorsement, which raised our profile and gave people more faith in sending 50 quid to two young people they'd never heard of!" laughs Charlotte, who was joined at Fordhall four months ago by baby daughter Katherine.
"Before we knew it, the money was there and the farm was in the ownership of all of those members in perpetuity.
"What's inspiring is that it shows the little man and woman can win against the big boys if we club together.
"Fordhall's owned by the community.
"Ben's the tenant farmer, so when we bought it, he basically swapped one landlord who didn't want us to be there for 8,000 landlords who did!
"It just shows what can be achieved when people work together."
Charlotte has now used what she learned to launch the first-ever Community Business Weekend on July 2-3, and explains: "In a nutshell, the idea is to highlight how much the community business movement has grown and developed over the last 10 years which coincided with our 10-year anniversary.
"Britain's 5,000 community businesses now are in every sector of the economy, they're really successful and they're benefitting communities while also contributing £1 billion to the economy.
"And those are businesses which have been set up where conventional business quite often hasn't worked.
"So we want this weekend to inspire others by showing there are other solutions if they can think a bit differently and, most importantly, work together with the people around them to benefit their local community."
For more information on the Community Business Weekend, visit www.thepowertochange.org.uk
---
READ MORE
HIGH-land show: Evidence of cocaine use found at Scotland's biggest farming event
Farmers urged to wild plants with their fruit crops to boost flagging bee numbers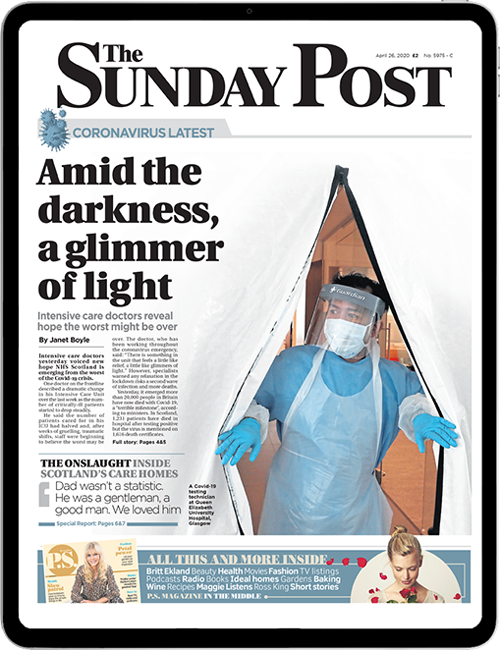 Enjoy the convenience of having The Sunday Post delivered as a digital ePaper straight to your smartphone, tablet or computer.
Subscribe for only £5.49 a month and enjoy all the benefits of the printed paper as a digital replica.
Subscribe