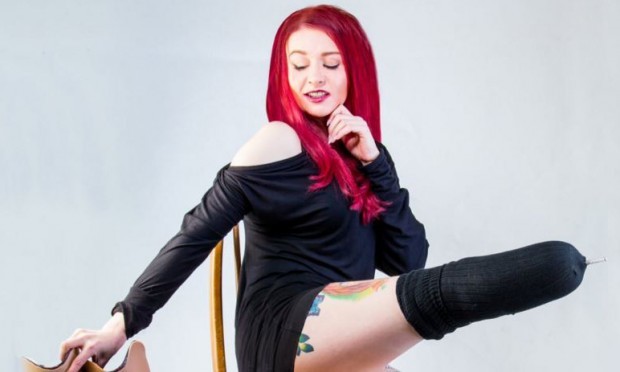 Courageous Stacy Paris, 30, was hit out of the blue by the bug while on holiday in the south of France.
It nearly cost her life but the inspirational figure has battled back from the brink and is now working as a model, studying molecular biology at Glasgow University AND campaigning for disabled rights.
"I never planned for my life to turn out this way," she said. "But now that I'm here, I'm ready to be the role model that I couldn't find. I want to be a game-changer."
It was seven years ago during an idyllic holiday that she developed a pain in her foot.
"It just got worse and worse, so I had to give in and go to hospital," she said.
"They thought it was some kind of infection. Nobody could explain it – there was no wound, I hadn't injured myself. It just came out of the blue."
When she got home she was diagnosed with necrotising fasciitis – a rare infection of the deeper layers of skin which destroys the tissue.
She added: "I was in intensive care for six days and nearly died."
Over the next few years, Stacy was in and out of hospital as the disease attacked her feet and legs.
"I had bits and pieces amputated along the way – a toe here, a toe there.
"Eventually, I had to have the whole leg below the knee taken off. When it started in the other leg, I knew I didn't want to wait as long for the amputation.
"I made my peace with the amputations fairly quickly. I just hated being in hospital all the time. I hated being sick."
Her stay in hospital sparked an interest in science, leading her to start a degree in molecular biology.
She said: "After the first amputation, I realised things had changed for me.
"Listening to the medical staff, trying to decipher what the doctors were talking about, sparked an interest in medicine.
"So I decided to go to university and get a degree and ultimately, I want to do my PhD."
She is now free of the disease but there is a chance it could return. Stacy said: "I don't worry about it. I'm a positive person."
She is also backing plans to change employment laws to give disabled models more rights.
She is the first Scot to sign up to the Models of Diversity campaign, which wants the Government to force agencies to represent one disabled model for every five able-bodied models.
Incredibly she also started modelling last year a few months after her second amputation.
So far, she has worked with companies around her hometown of Bridge of Allan, Stirlingshire, but she has ambitions to work on a wider stage.
She said: "I spoke to one mum about her daughter, who had both feet amputated.
"She said the little girl's face just lit up when she saw my picture. That's why I'm doing this.
"Young girls need to see people like them up there on the catwalks and TV screens.
"We're not saying: 'Give us all work.' We are saying: 'Represent us, and give us a chance'."
---
READ MORE
Bodybuilder mum gets 'bionic leg' to help lift heavier weights
Happy Birthday from the stars: Disabled teenager bowled over by celebrity tributes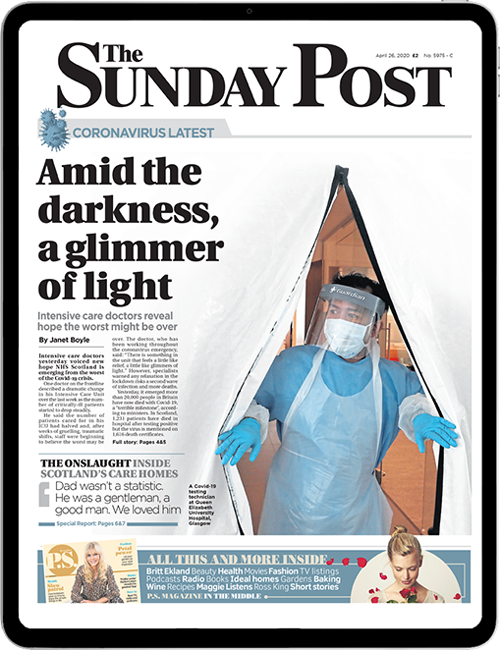 Enjoy the convenience of having The Sunday Post delivered as a digital ePaper straight to your smartphone, tablet or computer.
Subscribe for only £5.49 a month and enjoy all the benefits of the printed paper as a digital replica.
Subscribe