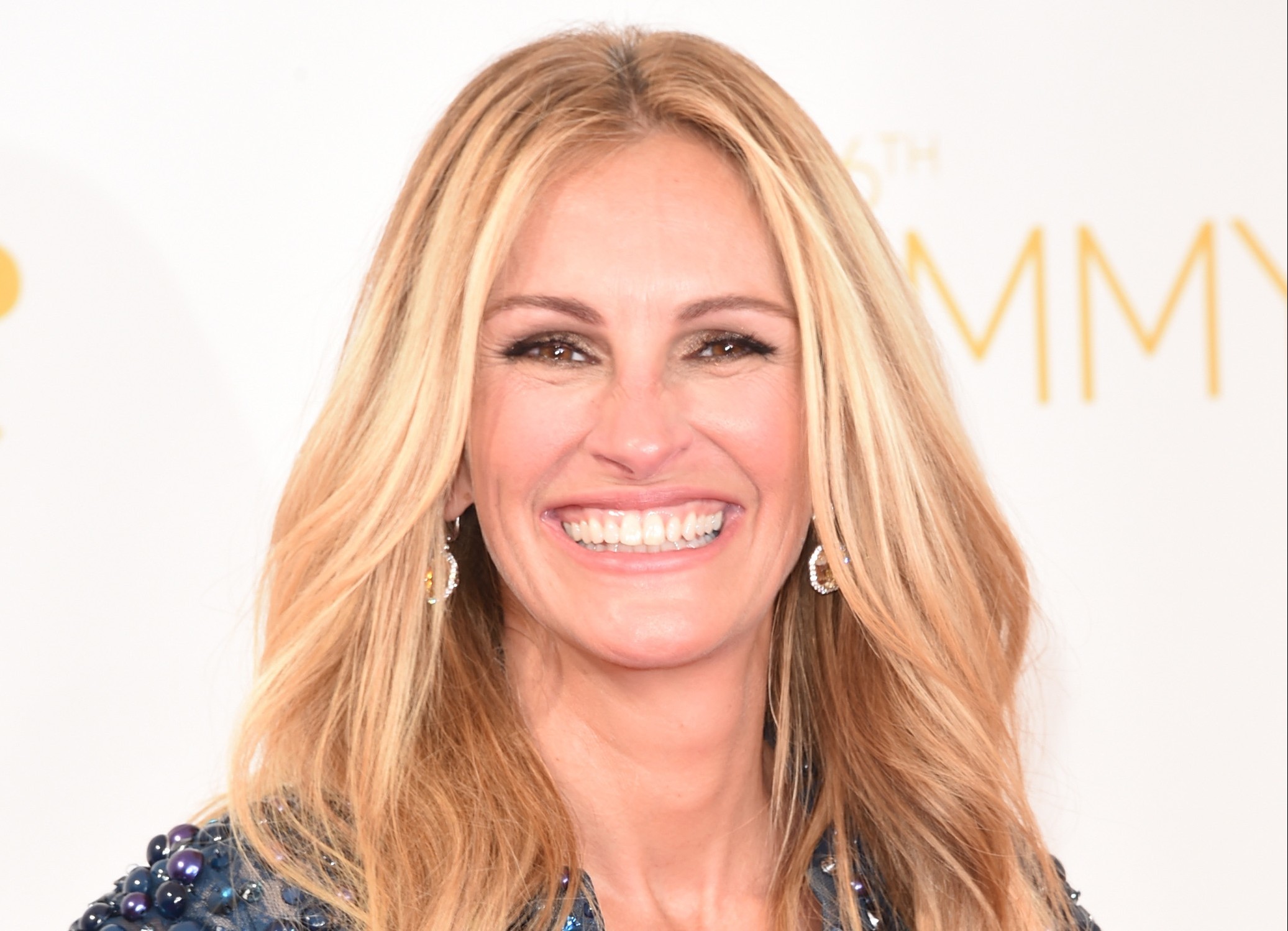 The actress will be back later this year with two new movies — Money Monster and Mother's Day — and the latter couldn't be a better title for Julia.
"I have always loved kids," she said.
"I never knew if I was going to have my own, but I have and now they are just wonderful to be with, great fun and fascinating.
"I feel so privileged to have my own family.
"I've always been a family person and I had a happy childhood even though my father died when I was 10.
"That was very bad, of course, but my mother was brilliant and she and I and my sister Lisa and brother Eric have always been very close."
With her own three children, Julia, 48, is a dedicated mum, but she is also a part of the great Hollywood family, although she did not have her heart set on becoming an actress when she grew up in Georgia.
"I wanted to be a vet," she admitted. "I was fascinated by animals and I thought being a vet would be great as I could help them recover from their illnesses.
"When I realised how difficult it would be to qualify, I changed my mind.
"At school, my claims to fame were that I could play the clarinet and I was quite good at English.
"I didn't see myself playing the clarinet as a profession, so I studied to be a journalist.
"That changed when my brother began to get work in Hollywood. I was drawn to trying the same thing myself.
"I had a few acting lessons, but I think I was too impatient to get on and I was lucky enough to get a few breaks.
"One of my earliest movies was Mystic Pizza and I was quite surprised when someone actually recognised me from it."
Julia's career took off after that, and Steel Magnolias, Pretty Woman, Notting Hill and Erin Brockovich have made her one of the most-celebrated and highest-paid stars in Hollywood.
She takes her career very seriously and even taught herself to be adept with both hands because a film part demanded it.
"I hated being left-handed as a girl because it was treated as some kind of handicap," she explained.
"People either felt sorry for me or tried to encourage me to use my right hand," she said.
"Either way, I felt patronised and I hated it. I didn't want to be the centre of attention simply because I was left-handed.
"As far as I was concerned, could I read and write? Yes, I could. Did it matter that I held the pen in my left hand? No, it didn't.
"When I was asked to play Erin Brockovich, I had to be right-handed, so I took time to practise and I can now write with either hand.
"But I am still left-handed, of course. Don't let anyone consider you to be a second-rate person just because you're left-handed. It never did me any harm."
Away from the film set, Julia enjoys life with her family — husband Danny and twins Hazel and Phinnaeus (11) and Henry (eight) — at their homes in New York, New Mexico and Malibu.
She likes to keep in shape without being a fitness fanatic.
"My real focus is my family,"said Julia. "I am quite a domesticated girl.
"I like to knit and whenever there's a break in filming, I can usually be found knitting."
Julia's career has also given her some great times, like the moment when she won an Oscar.
"It was pretty amazing and really unexpected when I got an Oscar for Erin Brockovich," she recalled.
"You never know what to say, you plan something just in case and then when your name comes out of the envelope, what you thought you might say never actually comes to mind.
"It is an overwhelming experience. You feel very humble when you stand there and take the award.
"You start thinking about all the people who probably deserved it more."
Among her stage appearances on Broadway was Three Days Of Rain, for which she received standing ovations. Julia just loved the experience.
"I just enjoy acting," she said. "Being on stage is different, of course, but I have really enjoyed it.
"Hearing an audience responding is great — you only get that at movie premieres and even then, it is just for a few minutes at the end.
"On stage, you know whether your audiences are enjoying it or not."
Her beauty has long been the envy of many women, but she just shrugs her shoulders when it's mentioned.
"I don't know about that, but I have learned a few things. When you're putting on your make-up, try lying on your back," she said.
"It takes any lines out of your face and gives you a more relaxed look. It takes practice, but it works.
"Also, don't drink too much alcohol, it does not do your skin any good.
"Water does quite the opposite. Taking in a good mineral water is like watering the garden.
"Exercise is important for every little part of your body. Just take a bit of time out for swimming, cycling or a workout routine that does not sap all your energy.
"Finally, don't punish yourself with diets.
"Yes, eat plenty of vegetables and keep away from junk food, but reward yourself with ice cream or something else you like."
There is no doubt Julia will be in demand as an actress for many years, but there is another side to the star — the young woman who cares for others, hence her work for UNICEF and various charities.
"I've been very lucky. I have family, nice homes, a successful career, money and people are generally nice to me," she added.
"I have all I ever wanted so, yes, I am happy.
"I'm not so happy when I see things happening around the world that are not nice and one of the good things about having a famous face is you can lend your name to things and help a little.
"That makes me feel good and putting all that together I can wake up each morning a happy person."
---
READ MORE
Endeavour's Roger Allam admits he's glad he's not reached the level of fame of former The Thick of It co-star Peter Capaldi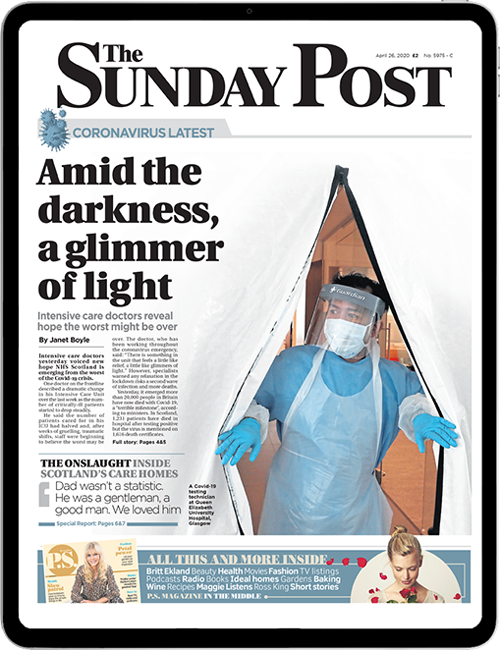 Enjoy the convenience of having The Sunday Post delivered as a digital ePaper straight to your smartphone, tablet or computer.
Subscribe for only £5.49 a month and enjoy all the benefits of the printed paper as a digital replica.
Subscribe