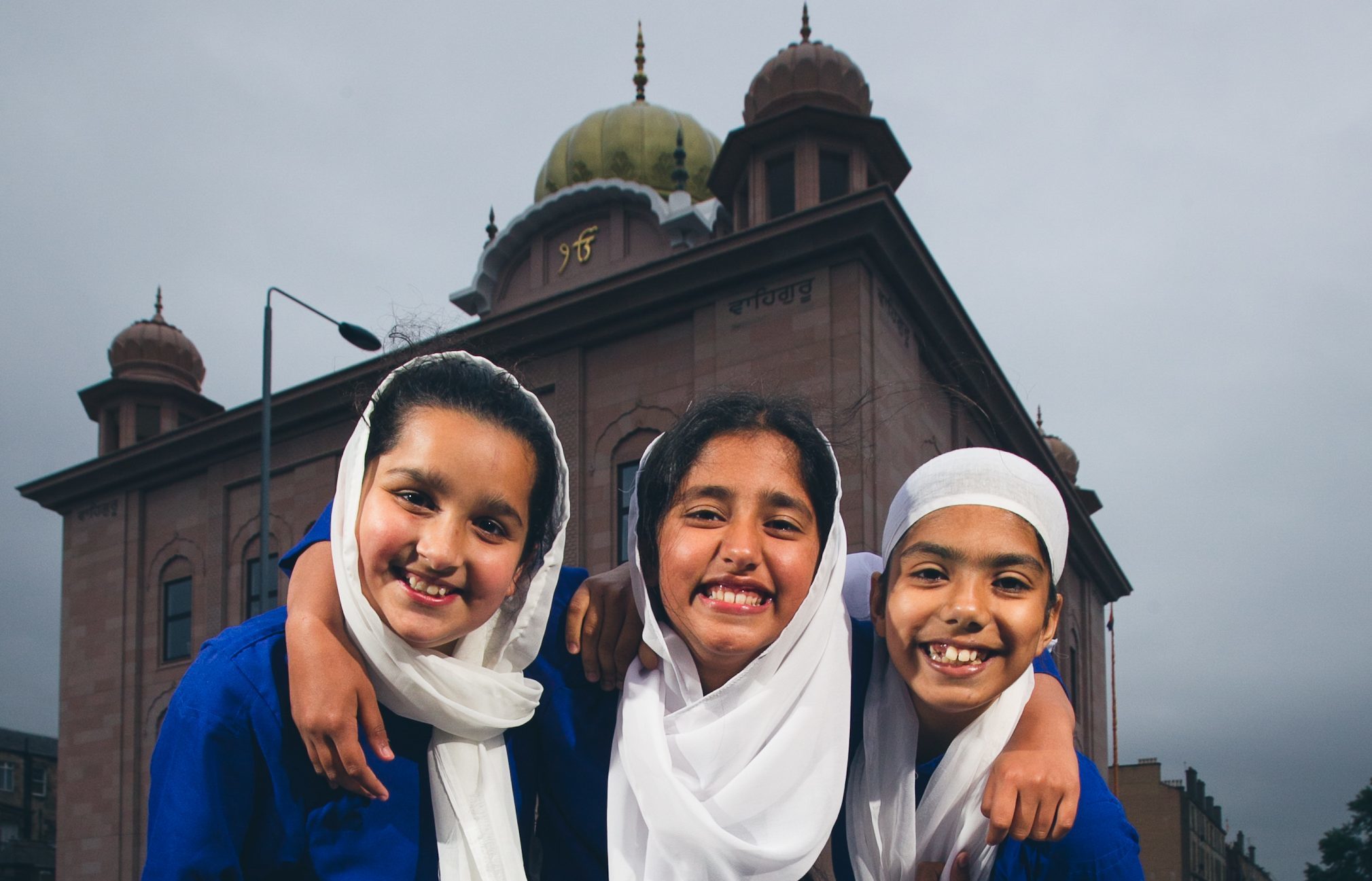 SCOTLAND has a new and massively impressive religious site.
Glasgow's Central Gurdwara – House of God – is the country's biggest place of worship of any faith, not just the largest Sikh temple.
The golden dome of the building on the fringes of the city centre and its bright pink stone have already made it an eye-catching icon.
Such is the fascination that huge crowds gathered for its recent opening and each day many non-Sikhs pop in just for a look, joining the Sikhs attending for prayers.
Surjit Singh Chowdhary who has spent years involved in the project, gave iN10 the inside story of the Gurdwara.
---
Humble beginnings
The first Gurdwara in Glasgow was in the Gorbals in the 1950s. We wanted a place of worship and it all started on the top floor of a tenement. A friend recalls delivering their milk as a kid, just like to any other flat. You would maybe have 20 people coming along on a Sunday. Over the years there have been bigger and bigger premises, from a detached house to whole buildings.
Now we've outgrown them all and at the Central Gurdwara we can have 1500 people at a time. Hopefully we can grow here for hundreds of years.
The Sikh population in Scotland is about 15,000 and we have seven temples in total – Edinburgh, Dundee, Aberdeen and four in Glasgow.
In the pink
We decided we wanted to build this back in the 1990s but it took the best part of 20 years to get the plans passed and the resources in place.
Work started in 2010 and it has cost more than £8 million, raised by the congregation and supplemented by bank loans. When we were planning we had three different stone samples, two local and the one from India. That was from a quarry in Rajasthan which has supplied many temples there, so there was a sense of following in that history.
It's the same stone as can be seen everywhere in Jaipur, which is known as the pink city. All the stone was carved over there and then shipped over here in 65 containers. Every single stone was numbered – there were literally thousands – and then put into the right place, with the help of masons from India and the UK.
First impressions
When people come in, one of the first things they'll see is an image of the golden temple at Amritsar which was the first Sikh Gurdwara, opened in 1604. It's the holiest of places.
One of the big things about the Gurdwara is that it really is for everyone. We have nine separate rooms on the ground floor, from a conference room to a shop so we have something for everyone all the time.
The classes include martial arts, language lessons and there's a nursery for mums who want to be able to worship in peace. There are so many other things planned and we even have a doctor here on a Sunday for consultations and health checks.
Shoes
We get people of all faiths coming in. It's often just curiosity and everyone is welcome. Whether they are here for a look or coming for a service, we ask that they take their shoes off and cover their heads when they come up to the first floor.
We have two areas, one for men and one for women, with 500 pigeon holes each to store the shoes. There are also scarves for the head. Once used, they are washed and brought back clean again.
Opening glory
When we were getting close to opening we had people here 24 hours-a-day giving their time, hundreds and hundreds of them. Tradesmen were here on their days off to help but I've been here at two or three in the morning and saw people coming in just to clean up and get ready for the next day.
The congregation are so proud they still come in and polish or clean or anything they can. We weren't sure just what to expect but we were amazed when more than 10,000 came along for our opening. There were people queuing outside for an hour-and-a-half. Obviously the Sikh community was there but we had Christians, Chinese, Hindus, Muslims.
Outside, we have the words One God and it really is important to us that this is for everybody.
First among equals
We spent a lot of time planning the opening, which was inter-faith. First Minister Nicola Sturgeon was only supposed to be here for one-and-a-half hours but she ended up staying for twice as long. She insisted on no special treatment, so she sat on the floor of the Langar (dining) Hall just the same as anyone else, enjoyed her food and seemed to love her visit.
Perfect peace
People will be here for 5am onwards when the Holy Scriptures, our equivalent of the Christian Bible, is brought out. It has 1430 pages and is kept in the Sachkhand, or resting place of the Holy Scriptures, where it lies on a bed resting in sleep.
It is so revered that at the Golden Temple in the Punjab the original Scriptures rested on the bed and, according to history, SRI Guru Granth Sahib JI slept on the floor alongside.
Say a prayer
We really had to have two prayer rooms. At the old Gurdwara we'd have people wanting to have a wedding or some other ceremony and we just couldn't accommodate them. Now we can have as many functions as we want without affecting the daily schedule.
The centre point of the main prayer room is a golden dome with traditional Sikh displays with swords, shields and flowers. The biggest room can house 600, the smaller 400.
Food for thought
All Gurdwaras have a kitchen (Langar) providing free food for all. At the Golden Temple between half a million and three quarters of a million people are fed each week! I have a friend who has been in the restaurant trade for 30 years and he says the scale of this operation is just incredible. It's organised with unbelievable precision.
Like elsewhere, it's all vegetarian here. We do hundreds of meals on a weekday and over 1000 on a Sunday. On opening Sunday we served 8000 people. A lot of the food is donated and you'll see people come in with bags of rice or tins or packets to hand in. And people just muck in to cook and help serve when it's busy.
Read all about it
General service takes place in the morning and evening, but celebrations of happy and sad occasions and the 10 Gurus' birthdays are marked by continuous readings of all 1430 pages of the Holy Scriptures.
The reading is done by five or six people who are nominated and over three days they will continue in a rota until it has been read from cover to cover concluding with a service and kirthan (singing). We just had that recently.
---
READ MORE
Chapter and verse: Your thoughts on our religion report
Church of Scotland launches Take a Pew campaign to get Scots to talk about faith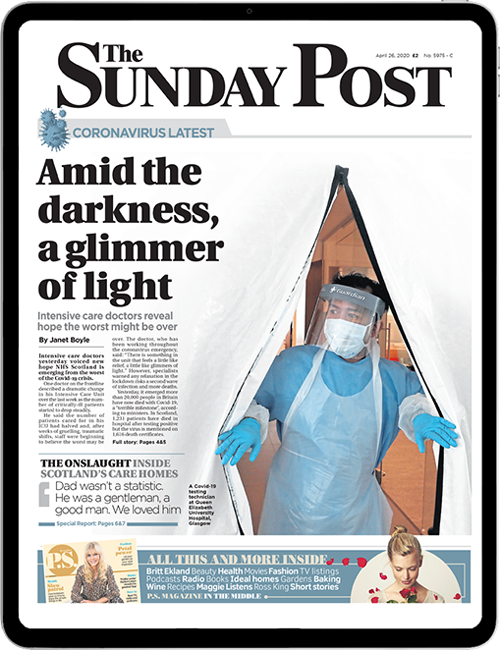 Enjoy the convenience of having The Sunday Post delivered as a digital ePaper straight to your smartphone, tablet or computer.
Subscribe for only £5.49 a month and enjoy all the benefits of the printed paper as a digital replica.
Subscribe