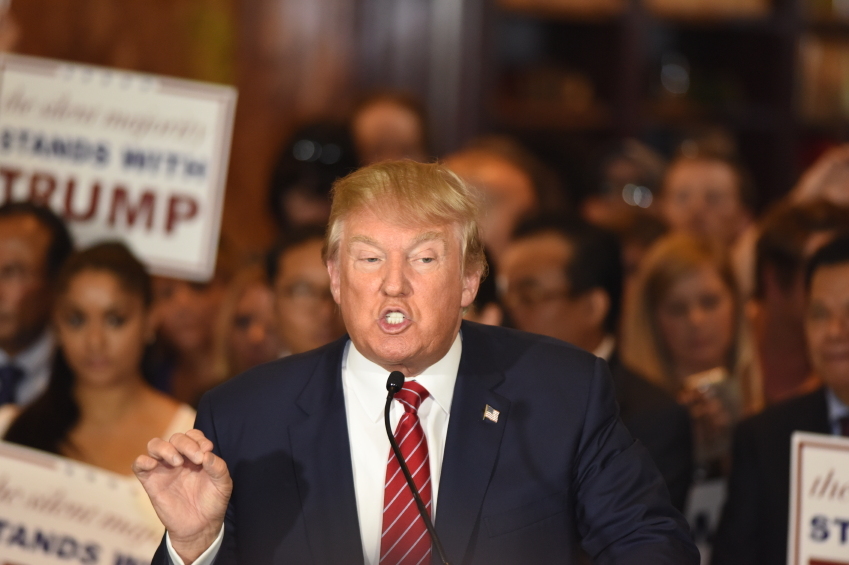 He won another "primary" (whatever that is) last night. In New York this time.
You see, I'd thought the Trump thing was all a jolly joke, like the Monster Raving Loony Party here in the UK.
But he seems to have a fair chance of becoming president.
Americans are bad enough without his sort getting into power.
For a start, they seem to think they won the Second World War, even though they turned up late. Again.
They also worry me by having the world's most powerful army but leaving it under the control of people I wouldn't trust to go to the corner shop for a half-loaf.
It's not so long since their vice-president, a man named Dan Quayle, attempted to correct a child's spelling during a visit to a New Jersey school spelling bee. He insisted potato (which the 12-year-old had spelled correctly) should be spelled "potatoe".
But the worst thing about them is that we gave them a perfectly good language and not only do they torture the sound of it with their regrettable accents, they have severely damaged it.
They've made up some frankly silly words, like faucet (tap) and fender (bumper), without even asking if they are allowed to do such things.
They also have no idea what perfectly good words like fortnight, smarmy or shambles mean.
Worst though, are their, frankly, stupid attempts at spelling.
I particularly don't like what they do with words which should end in ogue. How anyone could think dialog, catalog and analog look right is baffling.
They also have a ridiculous problem with words that end in re. They think lustre is luster, calibre is caliber and fibre is fiber.
Yet another example is their propensity to blithely miss the middle e out of words which plainly need an e — ageing, likeable, unshakeable.
Now all of this would be bad enough if they kept their stupidity to themselves.
But they don't. To add insult to injury they have invented computer programs, that we all have to use, that try to replace our good spelling with their bad spelling.
This is unforgiveable. You'd think they'd be satisfied by merely inflicting Hollywood's often ridiculous output upon us.
The world's most popular word processing program, Microsoft Word, thinks labour should be spelt labor. It thinks colour is color. And don't get me started on all those Zs — organize, recognize, realize. Nonsense!
It is intensely annoying, we should have colonised (not colonized) some other nation instead.
Perhaps we should insist they return English (if they still have the receipt) and they can all speak Apache or something.
---
READ MORE
A Word on the Words: This is why the internet will never kill off newspapers
A Word on the Words: Sports reporting back in the day sometimes led to some fishy mistakes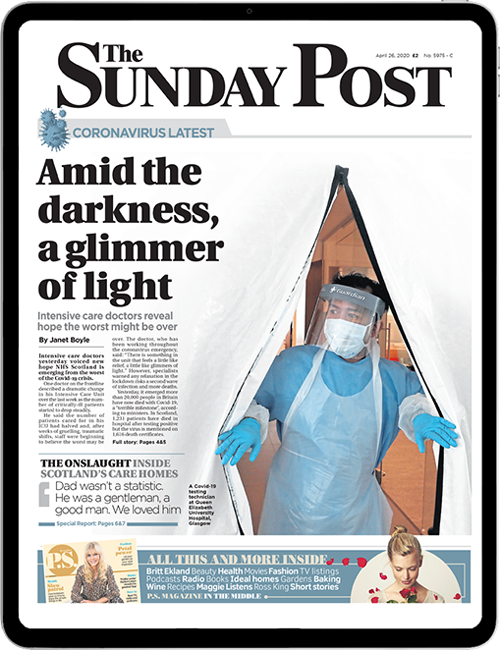 Enjoy the convenience of having The Sunday Post delivered as a digital ePaper straight to your smartphone, tablet or computer.
Subscribe for only £5.49 a month and enjoy all the benefits of the printed paper as a digital replica.
Subscribe