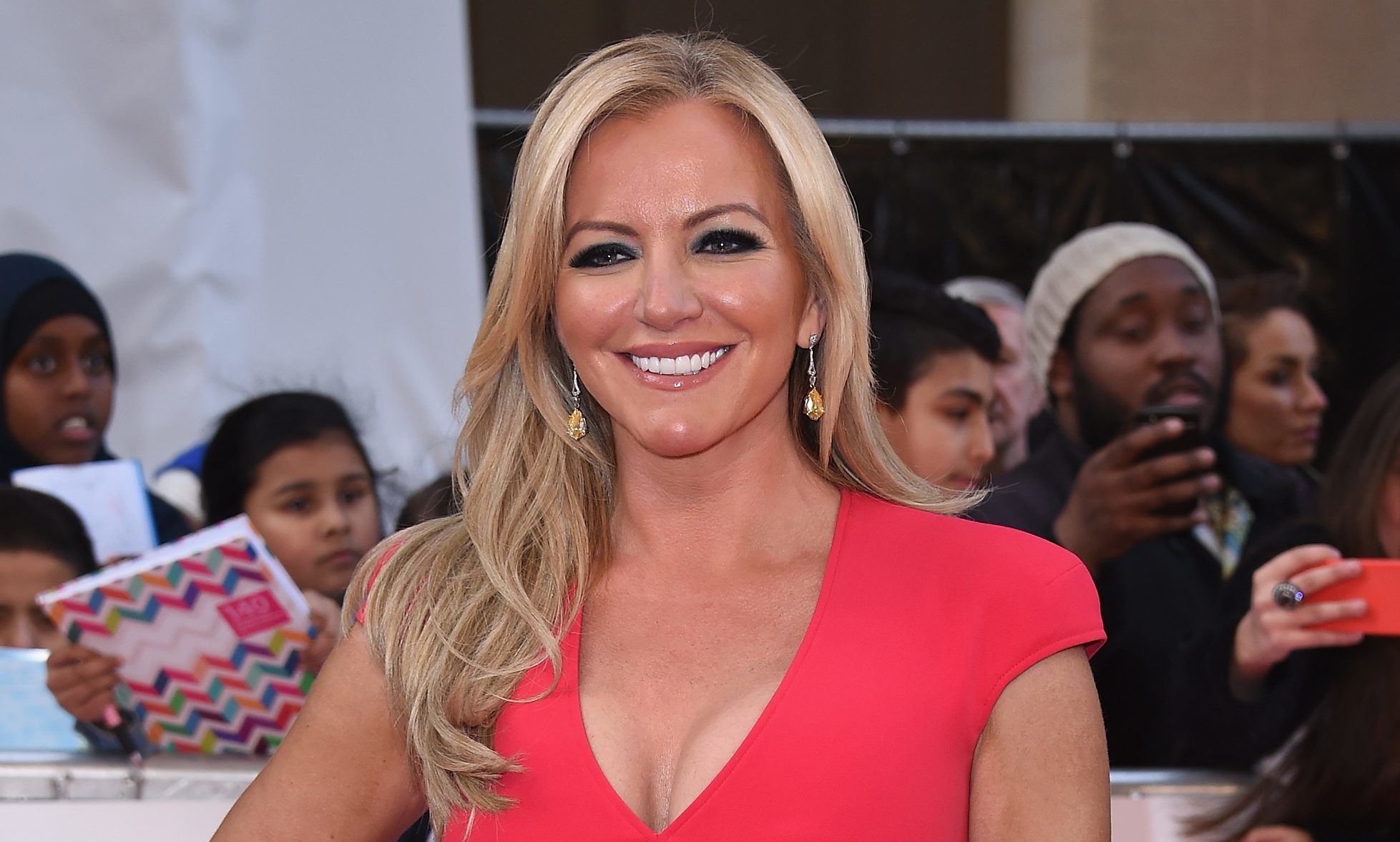 LOVE split bra tycoon Michelle Mone is looking for a new man – but he has to live in Scotland or London and definitely not the other side of the world.
The former Ultimo boss travelled a staggering 185,000 miles visiting her golfer boyfriend Stefan Soroka in Barbados.
The journeys – the equivalent of flying seven times round the world – were clocked up by the peer dubbed 'Baroness Bra' in just one year, averaging a trip every fortnight.
But now she's told The Sunday Post that she wants to find a Brit-based boyfriend.
"I don't think I'll be single forever," said Michelle, who turned 45 last week. "Never say never. If it happens, it happens but if it doesn't, it doesn't.
"I think you've got to be happy with yourself first and I'm happy that I've got my family and friends around me. If a new man comes into my life, that'll be it – but let's hope he lives in Scotland or London, at least.
"That would be handier. I don't think I'll be looking for someone who lives in Barbados or America."
Michelle had been together with golf pro Stefan since last autumn and had even spoken about the possibility of having a baby with him.
But they split up a month ago and, speaking frankly about the split for the first time, she says distance and each other's work ultimately proved too much.
"His career's in Barbados and mine is here. He's a lovely guy and we're still friends. He'll always be my friend. It was just a case of him being over there and me here. I can't give up everything and go and live in Barbados and he can't give up what he has and come to Britain.
"I could have given up my career and made it work, but I feel that I've not made it yet and I've got a long way to go.
"I'm not ready to retire at 45. Maybe 75, but certainly not 45.
"We spoke about everything and unfortunately our work schedules just stopped us. But it was an amazing time and he's an incredible guy.
"I think the fact that we're both so busy has made things easier since. Life moves on and you've just got to get on."
Yesterday marked the first anniversary of Michelle's introduction into the House of Lords.
She was tasked with being the Conservatives' small business tsar. And having run numerous businesses – with her latest, Social Superstore, just launching last week – she says Brexit will have a major impact.
"I didn't want us to exit the EU. I thought it would be tough for business. I was shocked at the vote and didn't think it was going to happen.
"I don't think we've felt the impact yet. I think it'll hit in the first half of next year and manufacturing will really be hit in the second half of next year.
"I can see an unsettled five years and I didn't want it because I didn't think we needed that.
"But some you win and some you lose. The public have made their decision and we've really just got to try and make the best of it.
"We need to strike trade deals with America and China and India and all these other countries. We can't sit about full of doom and gloom and mope and moan about it."
First Minister Nicola Sturgeon last week signalled the imminent publication of a blueprint for independence and another referendum by early 2019.
But Michelle, who's had more than a few run-ins with the SNP and their supporters, is adamant it's the wrong call.
"When I fly around the world giving lectures, I fly the flag for Scotland.
"I say I'm Scottish first but I'm also British and I just think stronger together is the way to go with everything that's going on in the world. I wouldn't like us to be on our own."
Michelle may have split from a sports star, but she's just formed an alliance with another – former F1 racing champ Nigel Mansell.
They have teamed up to launch Social Superstore. It allows users to make money by discovering, endorsing and sharing products from hundreds of their favourite brands, including John Lewis, Topshop and Nike.
"It's like Avon but you don't need to go round doors, you don't need stock or money," adds Michelle. "You can start building your own store straight away and we're passionate about creating as many entrepreneurs as possible."
Visit socialsuperstore.com for more information
Mone on…
Being a marmite figure
(in the week it nearly vanished from shop shelves) "I probably am a Marmite figure. When you're a businesswoman who's glam and outspoken, then you're not going to be everybody's cup of tea. You love me or you hate me."
Judy Murray
"Judy is one of my good friends. I go to Wimbledon every year with her and she's an absolute hoot.
I see her in Glasgow or London and we've had lots of great nights out with a nice dinner and some champagne."
Keeping trim (and Kim Kardashian)
"I WANT to lose 13 pounds and I have to work on my weight all the time. Unfortunately, I was born with a Kim Kardashian top and bottom so that makes me work hard in the gym."
Donald Trump
"Oh I'd rather not give my views on Trump, thank you very much. I get enough trouble commenting on UK politics without starting on American politics. But it is more exciting than EastEnders."
Birthday bash
"I HAD a lovely party in Scotland and then there was a surprise dinner organised for me in London. I can't believe I'm 45, but that's the way it is."
Theresa May
"I THINK she's a fantastic choice and she will be a fantastic Prime Minister. I've met her and she was lovely. We've got a love of shoes in common but we didn't get a chance to talk about that."
Cybernats
"The trolls did make me nervous as did some of the threats. But not any more. They are just people who sit behind a keyboard and type away. As long as your family and friends know you, that's the important thing."
Social superstore
"My mum started hers, my friends have started theirs and I've got my own. I earned £100 last week. If I want shoes then I'm buying them through my own store."
Regrets
(after admitting she wishes she hadn't smashed up her ex-husband's car) "Every day is a school day. We all make mistakes, I'm not perfect. I've learned a lot of things from my mistakes. So I really don't have any regrets."
House of Lords
"It was a shaky start for me and it's quite scary and daunting. But I think that youngsters in the East End of Glasgow or deprived areas should look at me and see that I've done it, so why can't they?
---
READ MORE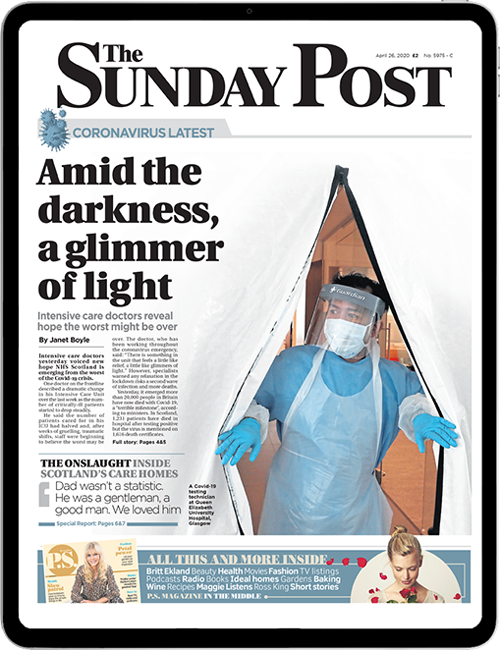 Enjoy the convenience of having The Sunday Post delivered as a digital ePaper straight to your smartphone, tablet or computer.
Subscribe for only £5.49 a month and enjoy all the benefits of the printed paper as a digital replica.
Subscribe