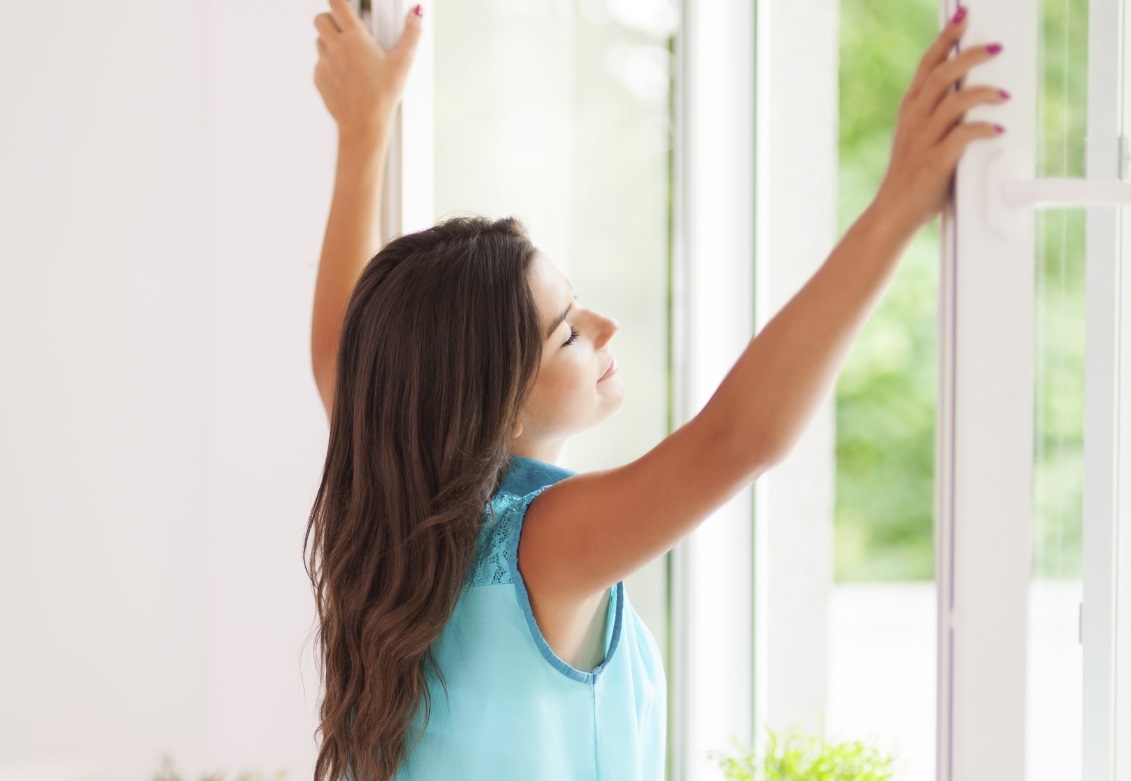 Now, we're used to hearing about outdoor air pollution from car exhausts, factory chimneys, agricultural pesticides and the like.
But Professor Hazim Awbi from the School of the Built Environment at the University of Reading is an expert in indoor air quality, an area he feels is vitally important.
"The public have mostly been unaware of indoor pollution, but we have been working on it for many years — we know what the problems are," says Professor Awbi.
"And you can't actually divide indoor and outdoor air pollution, they are linked.
"The air you bring in from outside for ventilation is coming from what is available outside.
"If you're using sophisticated systems in large buildings, you can filter it, but even this will not remove all the pollutants.
"And many studies have found the concentration of indoor pollutants is actually higher than what's outside.
"That's because we add to what we bring in through indoor activities like cooking, using cosmetics and cleaning agents and so on."
This explains Professor Awbi's prediction that there will be an 80% rise in asthma sufferers by 2050 if the problem isn't tackled.
Ironically, the issue is being caused by steps we are taking to reduce our carbon footprint.
In other words, our attempts to improve the outside air quality is actually worsening it inside.
"Less energy-efficient houses actually have better indoor air quality than the more energy-efficient houses," explains the Professor.
"The reason is that one of the first things you do to make your house more energy-efficient is to reduce the amount of cold air you bring in by making it more airtight.
"So cold, fresh air doesn't come in as much, and that means you are actually increasing the concentration of pollutants inside.
"The use of energy in this country is due to be reduced by 80% from the 1990 level and to help achieve this, the building regulations call for the airtightness of new houses to be 0.15 air change per hour.
"This means every six or seven hours, the air inside will be replaced by fresh air from outside, so they are very airtight dwellings, 'zero-carbon' homes as they're called.
"If you go back to houses built 20 or 30 years ago, they were quite leaky," explains Professor Awbi.
"Typically, you can expect one air change per hour or even two.
"So the older houses don't pose such a problem because the pollutants you are producing inside are more or less flushed out by the air coming in.
"There are solutions, but unfortunately the building regulations haven't addressed them properly.
"They don't specify having to have proper ventilation to achieve the desired level — they only talk about airtightness.
"They don't talk about combining that with other systems to provide the required fresh air in the house.
"For example, I've worked with people in Sweden for many years and they have very airtight, energy-efficient houses.
"However, every house must have a mechanical ventilation system to ensure there's enough fresh air coming in.
"They have been dealing with this for longer than we have because of their colder climate — we should learn from them.
"The homes there are very comfortable and warm, yet you don't see any problems with condensation on the windows because they have proper ventilation systems.
"In the UK, we always relied on natural ventilation, such as opening windows, but really that is not the solution.
"Maybe you have extractor fans in the kitchen and bathroom, but these are intermittent, they're not there to ventilate the house.
"I want new homes to have a Healthy Home Mark, to change half the air per hour.
"This is the minimum, not the ideal — to avoid any problems we'd probably have to increase this even more."
So good circulation is key?
"Exactly — you can do that with little penalty in terms of energy usage," says Professor Awbi.
There are systems which recover heat from the warm air you pump out, and use that to warm the cold air coming in.
"If you don't bring in air from outside the level of pollutants is just going to go up and up which is very unhealthy."
---
READ MORE
Former NHS boss fears his son developed cancer from football training on plastic pitches
Rise in mental health issues and cyber-bullying among young people, says new report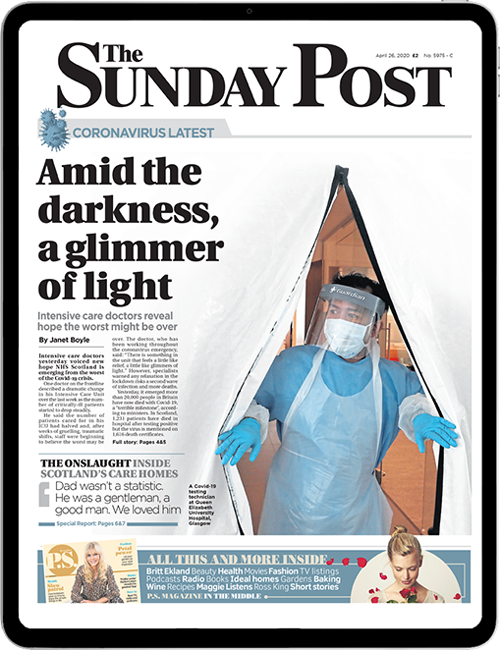 Enjoy the convenience of having The Sunday Post delivered as a digital ePaper straight to your smartphone, tablet or computer.
Subscribe for only £5.49 a month and enjoy all the benefits of the printed paper as a digital replica.
Subscribe