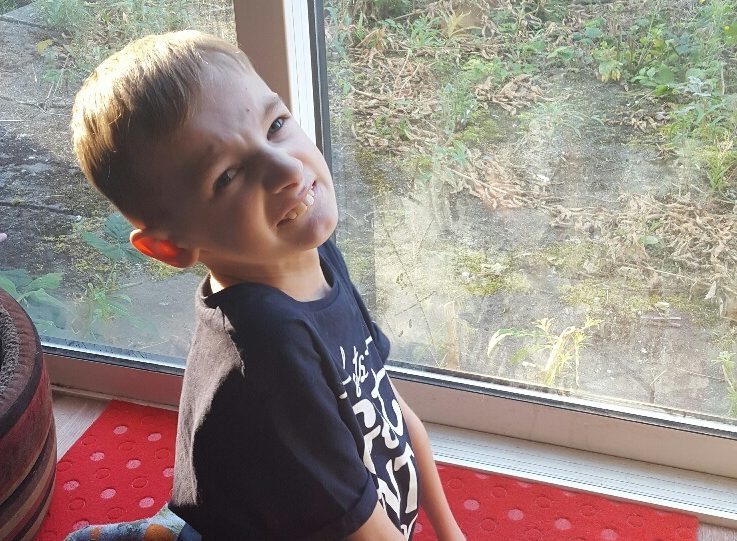 IF you're reading this column, it's likely you love being outside as much as I do.
When I have time, I can do exactly that.
However, for one little boy that isn't an option.
Ten-year-old Preston would love nothing better than to lie on the grass, play on the swings and feel the sun on his skin.
Sadly, he isn't physically able to get out into his garden in its current state.
Preston has muscular dystrophy and Leukodystrophy, which means his muscles are slowly weakening and the white matter in his brain isn't developing properly.
As a result, he's severely disabled.
At present, his family garden in Sheffield doesn't have paths wide and gently sloping enough for him to be able to push his adapted bike along.
The garden is overgrown and there is no area safe enough for him to play.
His mother Laura, 29, is a single mum and devotes herself to Preston, who is her only child.
She is his sole carer.
Although Preston doesn't like the brightness of strong daylight, he loves to just lie on the grass sometimes and wears sunglasses outside.
He has a walker which he uses, but it's a bit cramped to trundle along with it in the bungalow they live in, so he'd love to be able to use it safely outside.
Now, charity Make-A-Wish is trying to raise enough money to make Preston's dream garden a reality.
The main objective is to make the garden a safe place for Preston to enjoy for years to come.
It will include removing a hedge, running a fence around the perimeter of the garden on three sides, re-turfing the grass area and erecting decking with ramp access off the back of the property to a second decked area.
Having a safe, child-friendly place to play in the sunshine — when it's there — will mean a lot to Preston.
It will give him a level of independence and enable him to experience all the sensory pleasures that flowers and outdoor sounds and textures bring.
Life is far from easy for Preston.
He is fed through a tube and relies on a ventilator to breathe for him at night to help him ward off chest infections by keeping his lungs open.
Instead of playing with friends and going to school in 2014, Preston spent most of that year in hospital with pneumonia.
Sometimes he experiences acute paralysis and the loss of typical reflexes.
He has even had to undergo spinal surgery and has difficulty maintaining head control for long periods of time.
Nevertheless, he goes to school and is a determined young boy.
He paints pictures with his feet and has cleverly learned to operate a tablet with his nose as he is unable to do so with his fingers.
One video his mum took shows him painstakingly climbing up a soft step at a children's play venue.
It is humbling to see a young boy display so much effort and determination to achieve something many of us could do easily.
Surely someone so inspiring deserves a little help.
That's why I would love it if The Weekly News readers could help this little boy out.
You can post a cheque to — Preston's Wish, Make-A-Wish UK, 329 London Road, Camberley Surrey GU15 3HQ or call 01276 405060 to donate to his garden fund.
Alternatively, go to campaign.justgiving.com/charity/makeawish/preston
---
READ MORE
Actor Ryan Renolds writes tribute to 13-year old Deadpool fan who died from cancer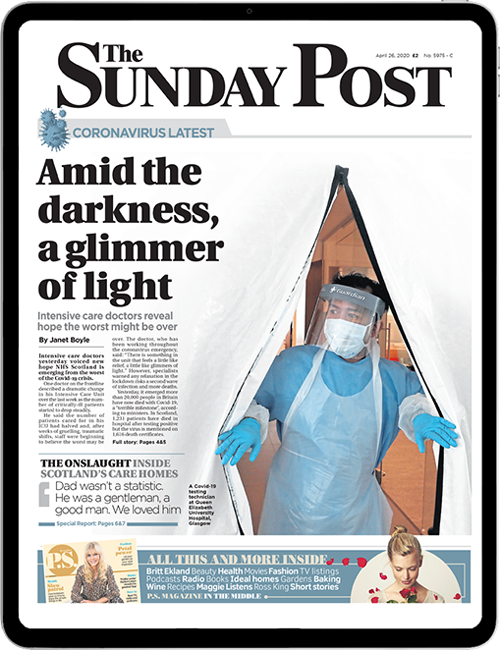 Enjoy the convenience of having The Sunday Post delivered as a digital ePaper straight to your smartphone, tablet or computer.
Subscribe for only £5.49 a month and enjoy all the benefits of the printed paper as a digital replica.
Subscribe