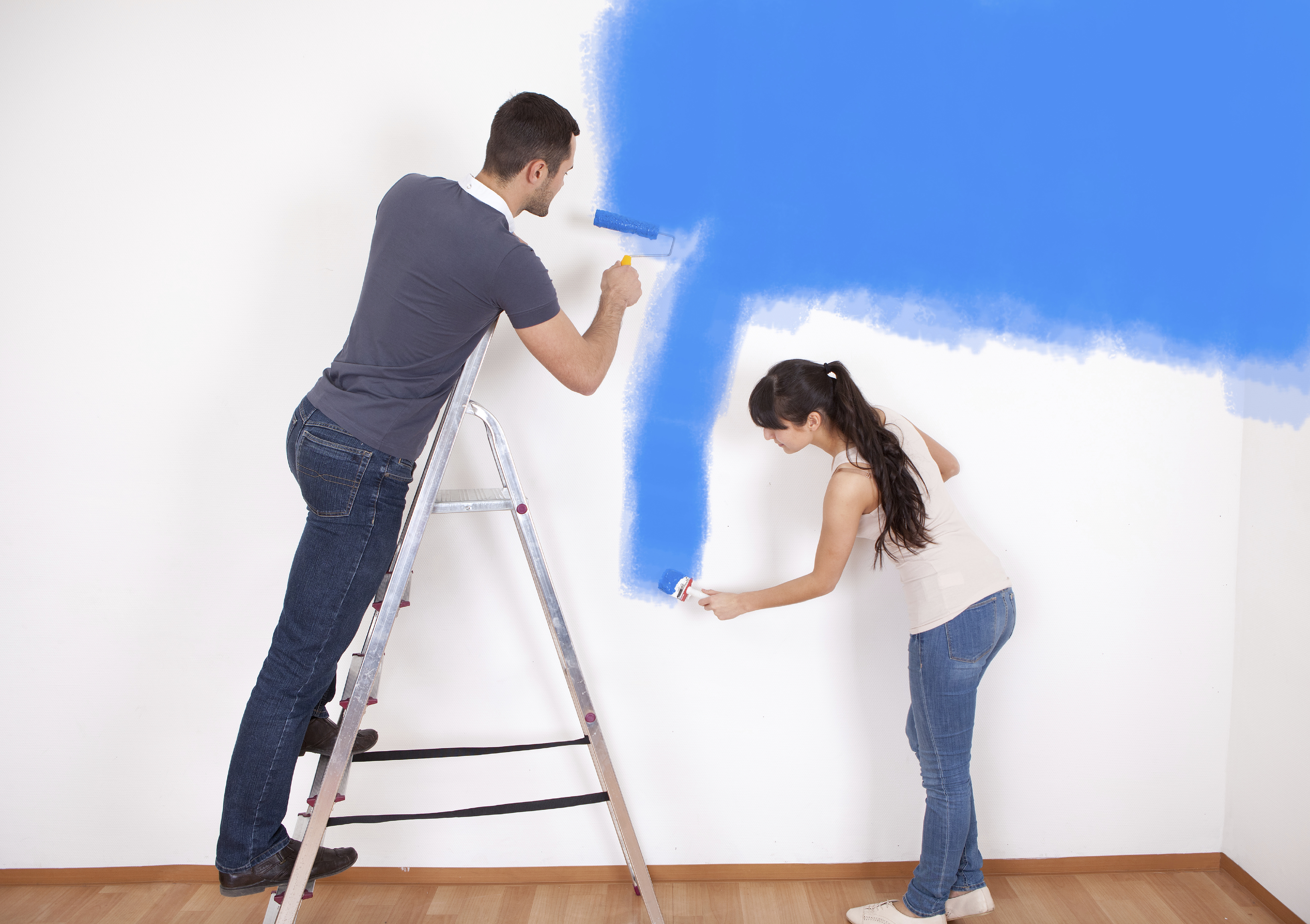 1
Prep a room.
A long weekend should be time to repaint a room, but when there's prep involved, it can take much longer than you think.
If you want to paint walls that were wallpapered, it's common to discover all kinds of problems once the wallpaper is removed, including damp and blown plaster.
Filling and sanding can go a long way to improving less-than-perfect walls, but only if they're not too bad.
For some walls, only replastering will do and sometimes it's necessary to remove the plaster and start again, doing a waterproof render first if the brickwork is damp.
2
When painting newly plastered walls, remember to seal the plaster before applying emulsion.
A popular way to do this is with watered-down emulsion.
3
Paint a room.
If you've already done the prep, or there's not much prep to do, a long weekend is plenty of time to paint a room, although it does depend on whether you're painting every surface or just some of them.
If you want to paint over a dark wall colour with a paler one, you'll probably save time and effort by using a basecoat emulsion before the topcoat emulsion.
Basecoats are white and one of their main benefits is that they cover strong colours in fewer coats than standard emulsions.
4
Some emulsions cover better than others – as a general rule, the cheapest ones don't cover well, so while you don't need to spend a lot to get a good paint, budget ranges can be a false economy.
5
Wallpapering isn't the easiest DIY job, but once you've mastered it, it's a good way to transform a room in a weekend with colour and/or pattern.
If the walls aren't in the best condition, wallpaper should help to disguise it – textured wallpapers are ideal, but ones with a sheen should be avoided.
6
You can also, of course, use lining paper on walls to improve appearance without replastering.
To make a statement, do a wallpaper feature wall and paint the other walls a matching, tonal or contrasting colour.
7
Sand floorboards.
Hiring an industrial floor sander and edger isn't the most relaxing way to spend the Easter weekend, but you can create a stunning new floor by turning tatty old floorboards into beautiful sanded and varnished ones.
It can be hot, hard and dusty work. And sanders often aren't the easiest machines to use but the results can be well worth it.
8
For a quicker way to transform floorboards, paint them. Providing the boards aren't too rough, you can sand them with a hand sander – once they're cleaned and primed, you're ready to paint.
Water-based floor paints dry quickly and so are ideal if you need to use the room again soon, although you'll have to do several coats of white to avoid a patchy finish.
9
Freshen-up woodwork.
Oil-based white paints tend to yellow over time, sometimes in no time at all in rooms with little or no natural light.
For woodwork that stays white, use water-based versions, which are mostly available in satin and eggshell finishes.
Like floor paints, white water-based wood paints don't cover particularly well (compared to oil-based ones), but because the paint dries quickly, you can do several coats quickly (other colours usually cover in two coats).
Old oil-based wood paints need a sand to take the gloss off.
Painting them with a good wood primer-undercoat also makes the surface more matt and helps subsequent coats of paint adhere better.
10
If you're painting outside, it's a good idea to work from a small paint kettle rather than the tin of paint itself.
The kettle is easier to use on a ladder because you can pour in as much paint as you can comfortably hold and if leaves, insects and other debris get into the paint, the whole tin isn't contaminated.
---
READ MORE
Watch DIY dafties cling on for dear life in overloaded van
The zen guide to wallpaper hanging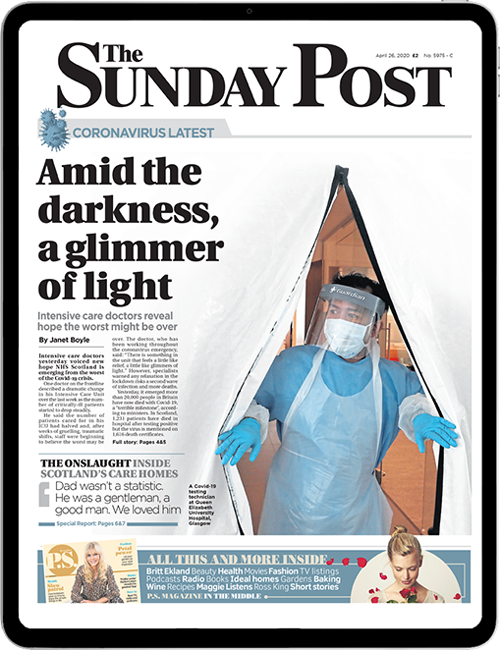 Enjoy the convenience of having The Sunday Post delivered as a digital ePaper straight to your smartphone, tablet or computer.
Subscribe for only £5.49 a month and enjoy all the benefits of the printed paper as a digital replica.
Subscribe