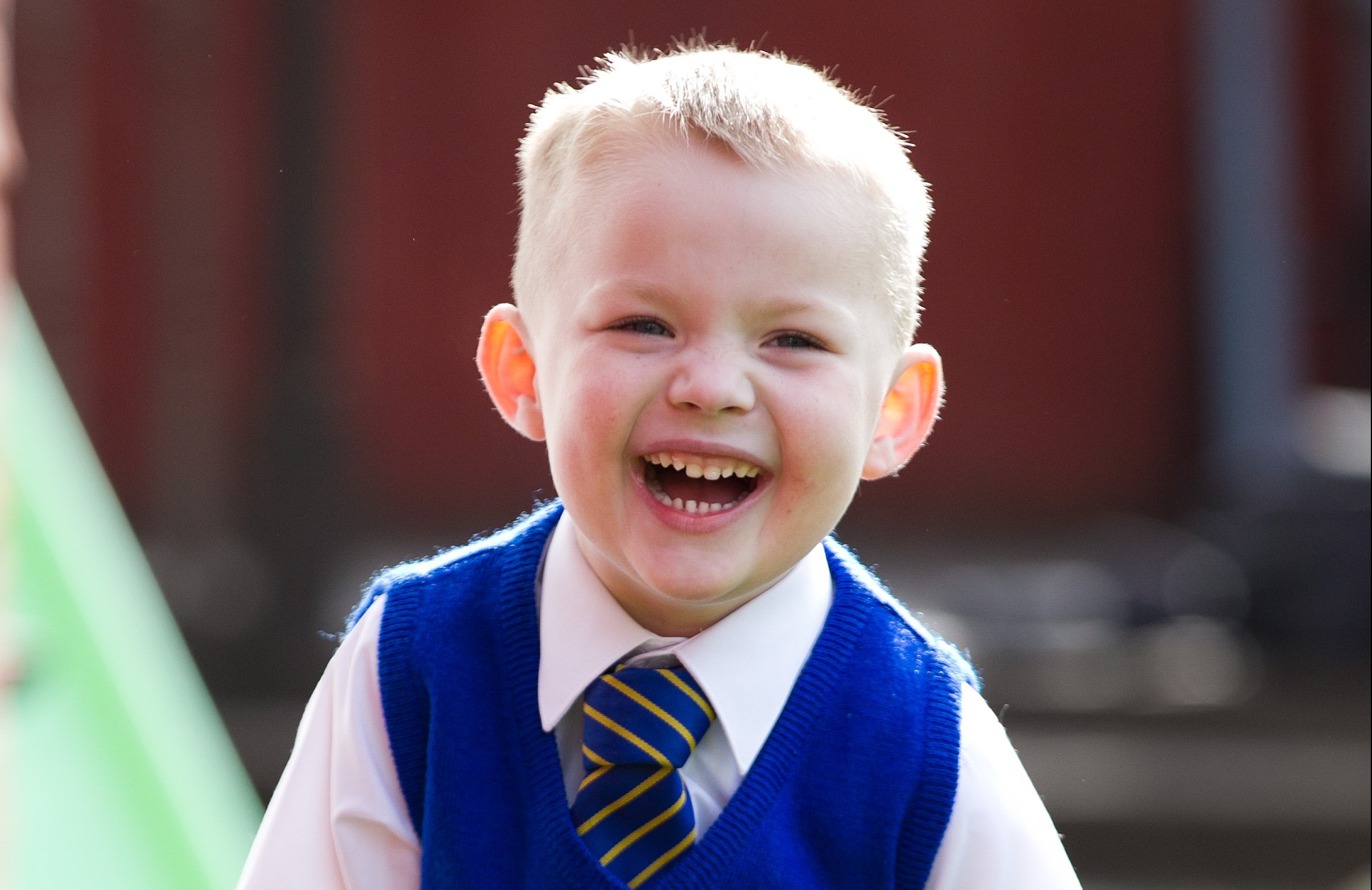 Donald Morris was rushed to hospital after suffering an extremely rare reaction to the A-strain of the common winter virus.
Doctors discovered it had caused him to develop encephalitis which causes inflammation of the brain.
The youngster, who is in primary one at a school in Alloa, lapsed into a coma for five days as the virus ravaged his body.
His parents, Paul and Susan, were warned his condition was so severe he may never recover.
But now almost four months on – 63 days of which were spent in hospital, including several in isolation – Donald is back to full fitness after learning to walk, talk and smile again.
Paul, 39, who works in local government, said his son is raring to return to school tomorrow.
"We have all been through a terrifying experience," he added.
"He contracted influenza A just before Christmas and became so unwell he was admitted to Forth Valley Royal Hospital on Boxing Day.
"Within two days he was paralysed and lapsed into a coma and was rushed to the Royal Hospital for Children in Glasgow.
"He was experiencing a rare auto-immune reaction to the virus which had affected his brain.
"They weren't certain of his prognosis so we could only keep a vigil and watch for signs of recovery.
"Through it all I was thinking: 'At no point can you ever abandon hope'.
"I think it was Churchill who said when you're going through hell, keep walking."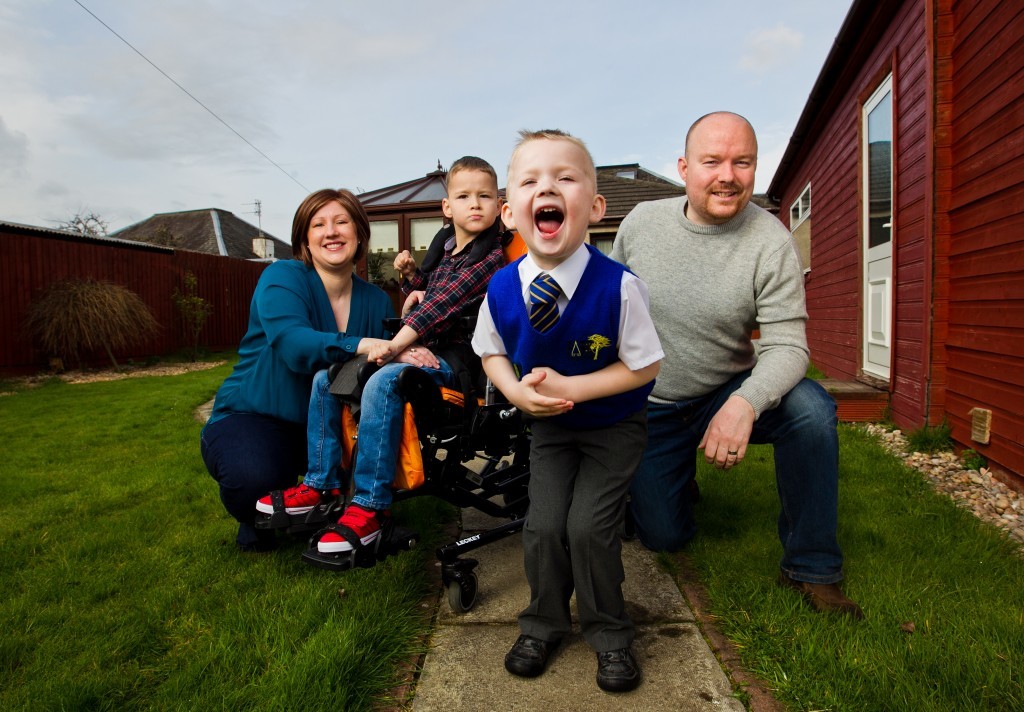 Mum Susan, 38, who works for a business organisation, said: "We went through an emotional rollercoaster – one day incredibly hopeful because he'd moved his finger, the next utterly defeated because of the expression on the doctor's face."
Back home their older son Lachlan, eight, who has cerebral palsy, was being looked after by family.
"We sat by Donald's bedside watching for any sign of recovery, even the slightest movement," Paul added.
Both he and Susan were overjoyed when the youngster emerged from his coma after five tortuous days.
"Fortunately, we were both there when Donald opened his eyes," Paul continued. "We were overjoyed.
"Doctors warned us they did not know what the impact of the stress to his brain would be.
"We had to prepare ourselves for a long recovery which was a tremendous strain on all of us."
Only weeks before he contracted the virus, Donald had scaled the Ochil hills near his home. His dad said he was so fit he was able to outpace many adults.
But after emerging from his coma Donald was unable to move or even speak for some time.
His condition was so desperate at one point doctors kept him in isolation.
"We could only look out of the window and watch the world," Paul added.
"Our lives were lived in one room with Donald. Luckily we got a place to stay in the parents' accommodation at Ronald McDonald House which allowed us to get a few hours' sleep at times.
"Susan or I would take turns to make trips back home to see Lachlan.
"As time passed, he grew increasingly concerned for his brother.
"The effect on children like Donald, being cut off from the rest of the world outside, is heartbreaking.
"We did everything to keep him occupied, anything to brighten his day.
"We must have gone through what seemed an entire library of books and games.
"The hospital team were kindness itself and we are eternally grateful to them."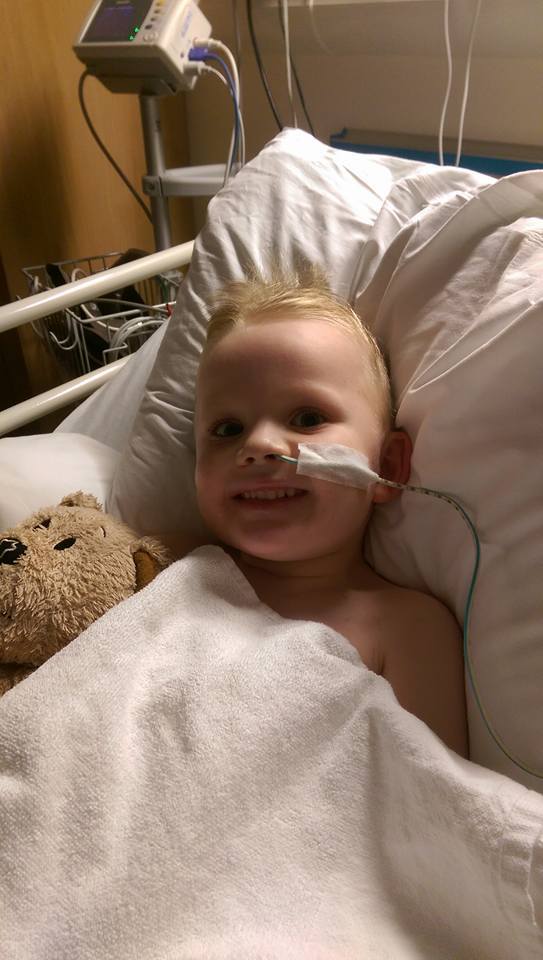 Every day brought fresh hope of a good recovery for Donald.
He soon learned to move his fingers, wiggle his toes and lift his arms.
It took five weeks for him to begin walking again and around seven before his speech was comprehensible.
He's since learned to hold a pencil correctly – meaning he's all set to return to Park Primary in Alloa tomorrow.
Susan said: "The nature of Donald's illness meant we couldn't get any guarantees about how well he would recover.
"I really want to thank all the amazing staff at the hospital, so many people including consultants, nurses, physiotherapists, cleaners who all give 110% to looking after the children."
Although rarer, encephalitis manifests itself in a similar way to meningitis and is often caused by a virus.
It affects just one in 100,000 people every year in the UK and in some case survivors suffer from some degree of permanent brain injury.
Influenza A is the predominant flu virus currently circulating.
It was a strain of this virus that was behind the 1918 flu outbreak that infected a third of the world and killed 40 million people.
Star Wars film helped Donald smile again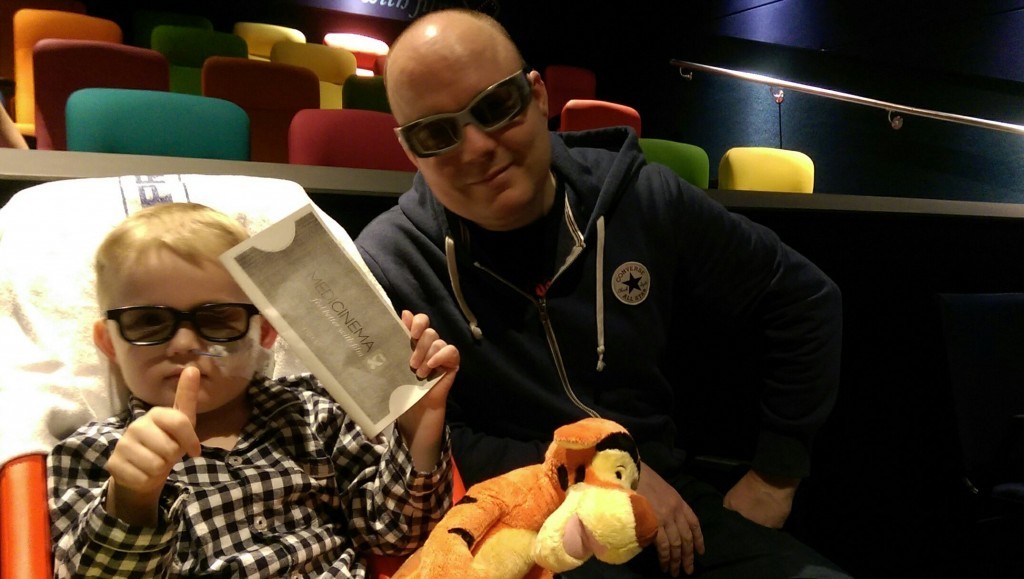 DONALD'S room in the Royal Hospital for Children in Glasgow was next to the hospital's Medicinema.
It shows the latest movies – providing sick patients with an escape from the daily grind of hospital life.
"We'd taken Donald to see Star Wars – The Force Awakens when it opened in cinemas and hoped that somehow the hospital could play it in their cinema," Paul explained.
"I mentioned that he'd love to see it again in the Medicinema and within a few days we were sitting down, just Donald and me, to watch it.
"I think one of the organisers had pulled a few strings to make a special viewing happen but maybe it was just good timing.
"Either way, I was so grateful. His face was a joy when the movie started. It was wonderful to see him smile again – a moment I will never forget.
"For me, a happy child was more likely to make a better recovery."
Paul vowed that when Donald recovered he would do his best to raise funds to support the project.
Sheila Pacifico, 58, Medicinema manager, said: "This is without doubt the best job in the world.
"It puts life into perspective when you see the children's faces light up at their favourite movies.
"Some of them spend years in and out of hospital and it's wonderful for them to be able to go to the cinema while they're here.
"Donald got a special viewing with his dad . . . with only the two of them in the cinema.
"But everyone gets the red carpet treatment.
"It's only right when you consider what these children have to endure."
Support Donald at: http://m.virginmoneygiving.com/mt/uk.virginmoneygiving.com/fundraiser-web/fundraiser/showFundraiserProfilePage.action?userUrl=Paul-Morris-ClanDon
---
READ MORE
Always hungry but never full: Siblings save Zach from life-threatening Prader-Willi Syndrome
Family await drug decision that could extend Duchenne Muscular Dystrophy sufferer Cormac's life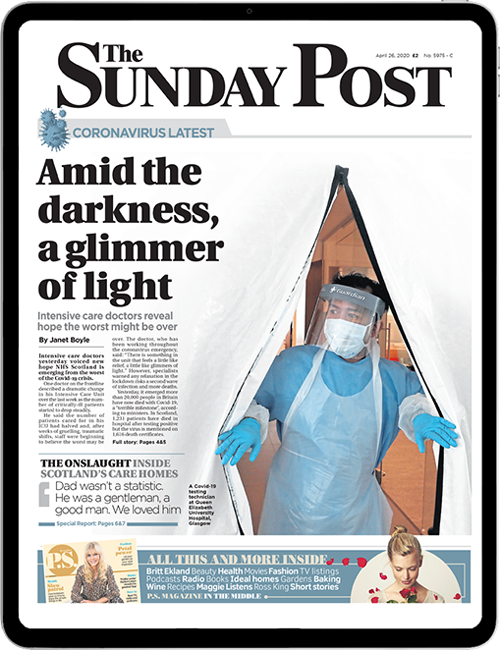 Enjoy the convenience of having The Sunday Post delivered as a digital ePaper straight to your smartphone, tablet or computer.
Subscribe for only £5.49 a month and enjoy all the benefits of the printed paper as a digital replica.
Subscribe