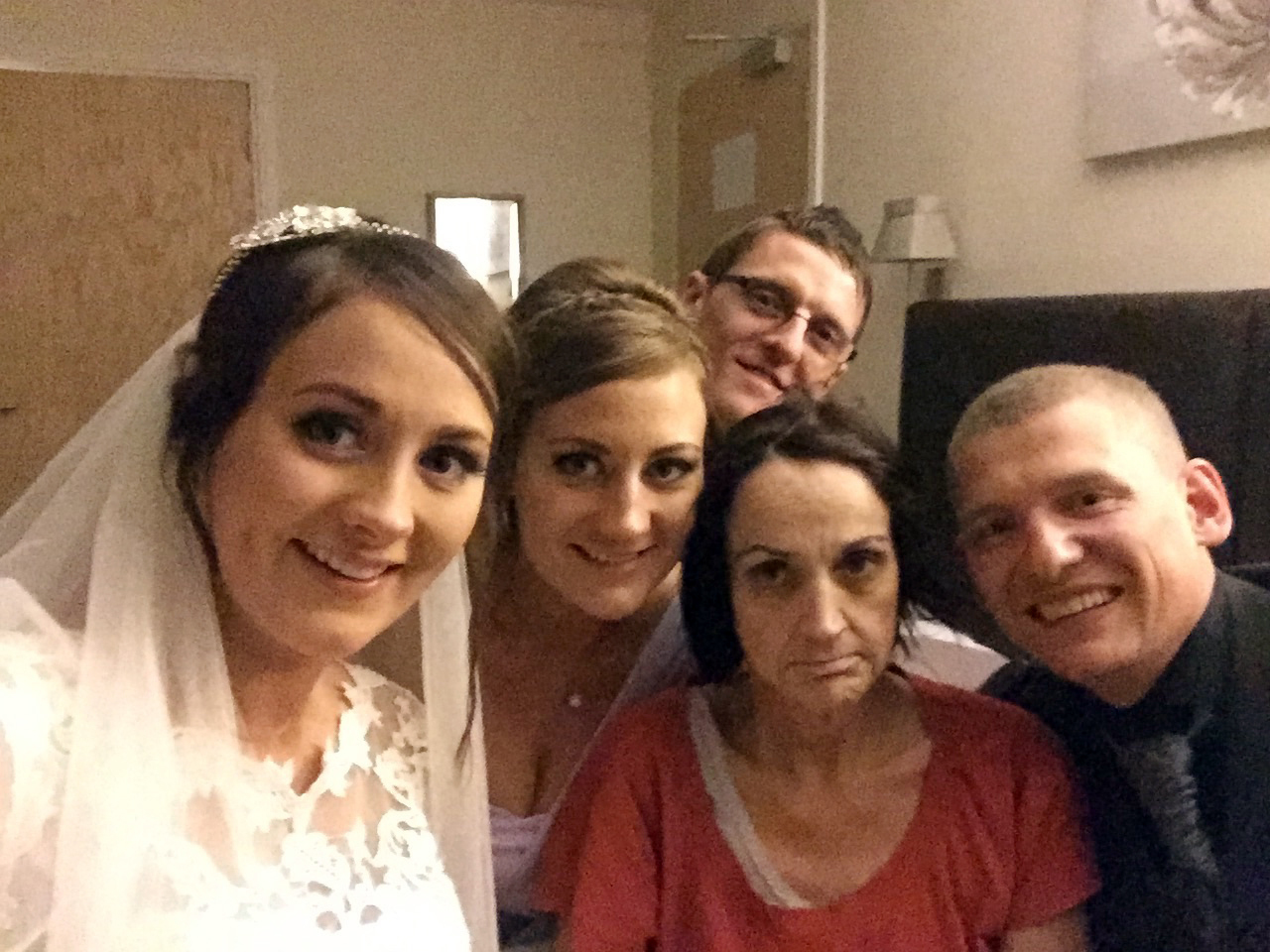 But it took only two mad, frantic days to arrange her sister Emma's recent nuptials.
The ceremony was just as beautiful and Emma looked radiant as their mum Sandra beamed proudly, having now seen both her daughters wed.
But the reason for the rush was heartbreaking. Sandra was dying of ovarian cancer and, just hours after the ceremony last October, she passed away.
Now Elaine, from Fraserburgh, is speaking out ahead of Ovarian Cancer Action Month in March in a bid to save others from her anguish.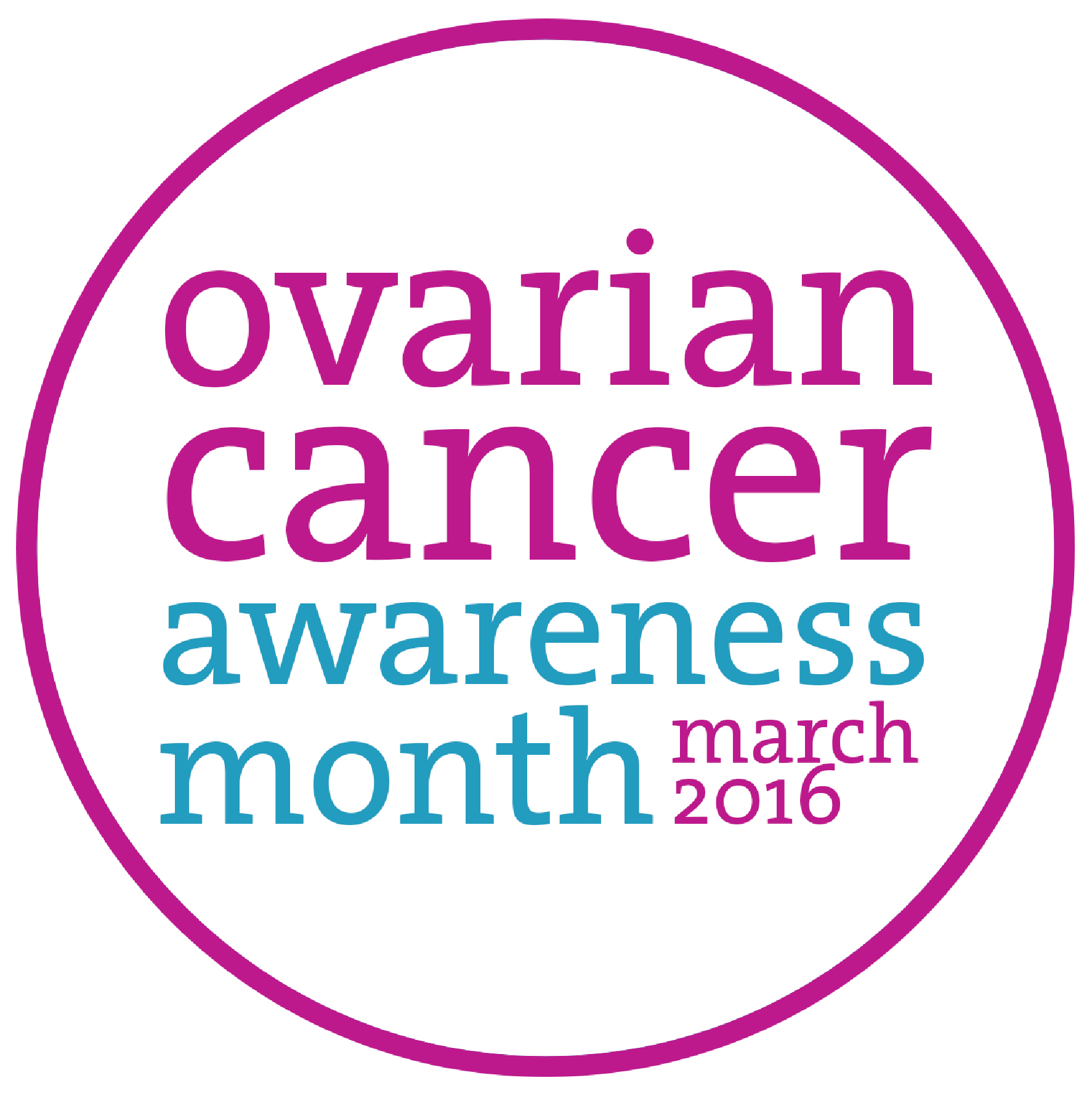 Sandra, who was 55 when she died, had been diagnosed with Huntington's disease when she was in her early 40s.
"Although it caused her difficulties she managed to cope really well," said Elaine, 31.
"We'd always prepared ourselves for Huntington's to take our mum eventually. We never thought it would be something else and so quick."
The family started becoming concerned about Sandra's health early last year, noting changes in her bowel movements.
Medics considered urinary tract infections and tried various medications. But when her breathing became very poor she was hospitalised and scans showed up abnormal cells.
"Our whole world was shattered," said oil industry worker Elaine. "Emma's a nurse so she accepted the diagnosis but I never really did.
"When my mum asked how long she had they said three to six months. That was the first time I'd seen my mum cry through the whole thing.
"The second time was when she worried there was a possibility of passing it on to us."
Feeling that chemotherapy would be too invasive, Sandra turned it down and instead embarked on a "bucket list" of enjoyment from shows to travel, spas to fine dining meals.
But she dropped from a size 18 to a size eight and her final wish was to see Emma in her wedding dress.
The idea was just to take her to bridal shops as Emma and fiancé Iain had no imminent plans to wed.
With Sandra now gravely ill, though, all that changed.
"Emma and I spoke about it and she decided just to get married straight away so mum could see," explained Elaine. "She started picking a dress on the Friday afternoon and their humanist wedding was on the Tuesday.
"All the neighbours, family and friends mucked in and we had more than 200 people at a local hotel.
"We were ecstatic my mum was there and she was so happy to make it.
"She was so weak that she had to go to bed straight after and she passed away the following day."
Ovarian cancer is often caught too late, hence a new Speak Up, Listen Up! campaign. The UK has one of the lowest survival rates in Western Europe and it claims a woman's life every two hours.
"People put it down to just feeling a bit bloated, for instance, but you should seek help," adds Elaine.
Visit ovarian.org.uk
---
READ MORE
Young boy must wear sun cream every day to prevent secondary cancer
Young woman with terminal cancer makes most of time left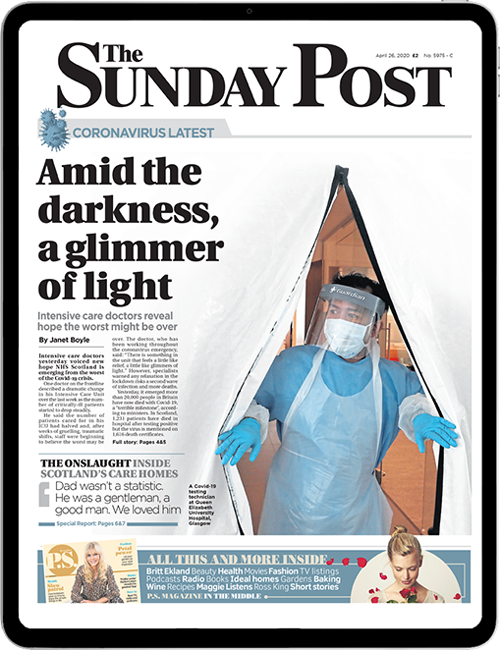 Enjoy the convenience of having The Sunday Post delivered as a digital ePaper straight to your smartphone, tablet or computer.
Subscribe for only £5.49 a month and enjoy all the benefits of the printed paper as a digital replica.
Subscribe