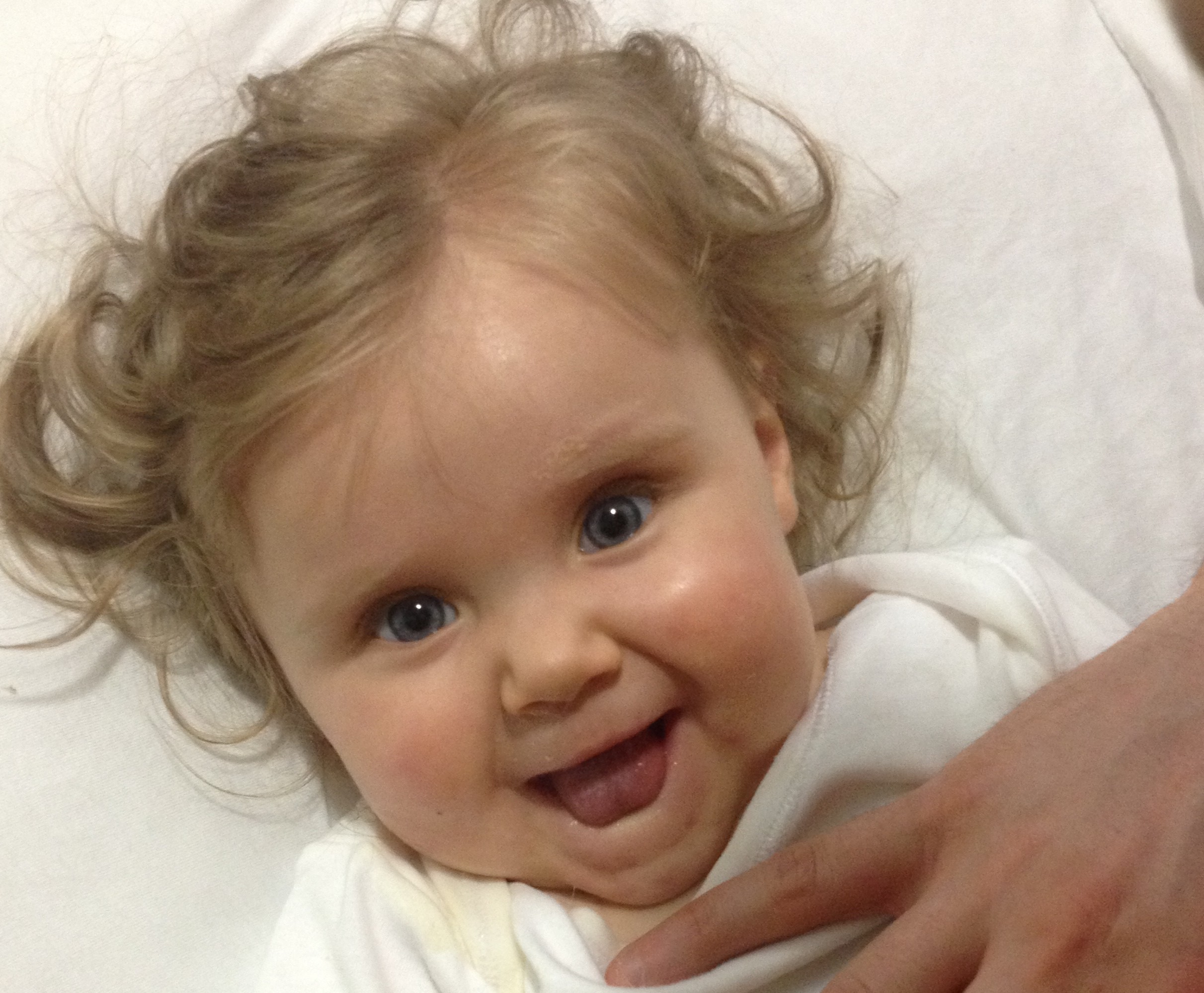 Little Daisy Belle Nicol is battling a seriously aggressive brain tumour at just nine months old.
It is so rare it took doctors several weeks to diagnose it. But when they did work it out, she was on an operating table within a week.
It was originally thought her illness was a food intolerance.
But the shock cancer diagnosis meant she had to undergo major surgery at the Royal Hospital for Children in Glasgow.
Her devastated parents, Leah Thomson and Gary Nicol, of Fort William, were permanently at the wee mite's bedside.
"We couldn't believe it when doctors delivered the devastating news," said care worker Leah, 31.
"Who could believe a baby so young could get a highly aggressive brain tumour?
"Daisy was sick and ill for almost two months and was even referred to Raigmore Hospital in Inverness in February because she was losing weight.
"No one knew she had a brain tumour. She started to be really sick in January and her weight fell.
"She also was not meeting physical milestones and things she had started doing, such as rolling, stopped.
"We spoke to health visitors, GPs and spent five days in Raigmore in February but were told a number of bugs had caused her to fall behind. Eventually, she was diagnosed following a brain scan on March 11."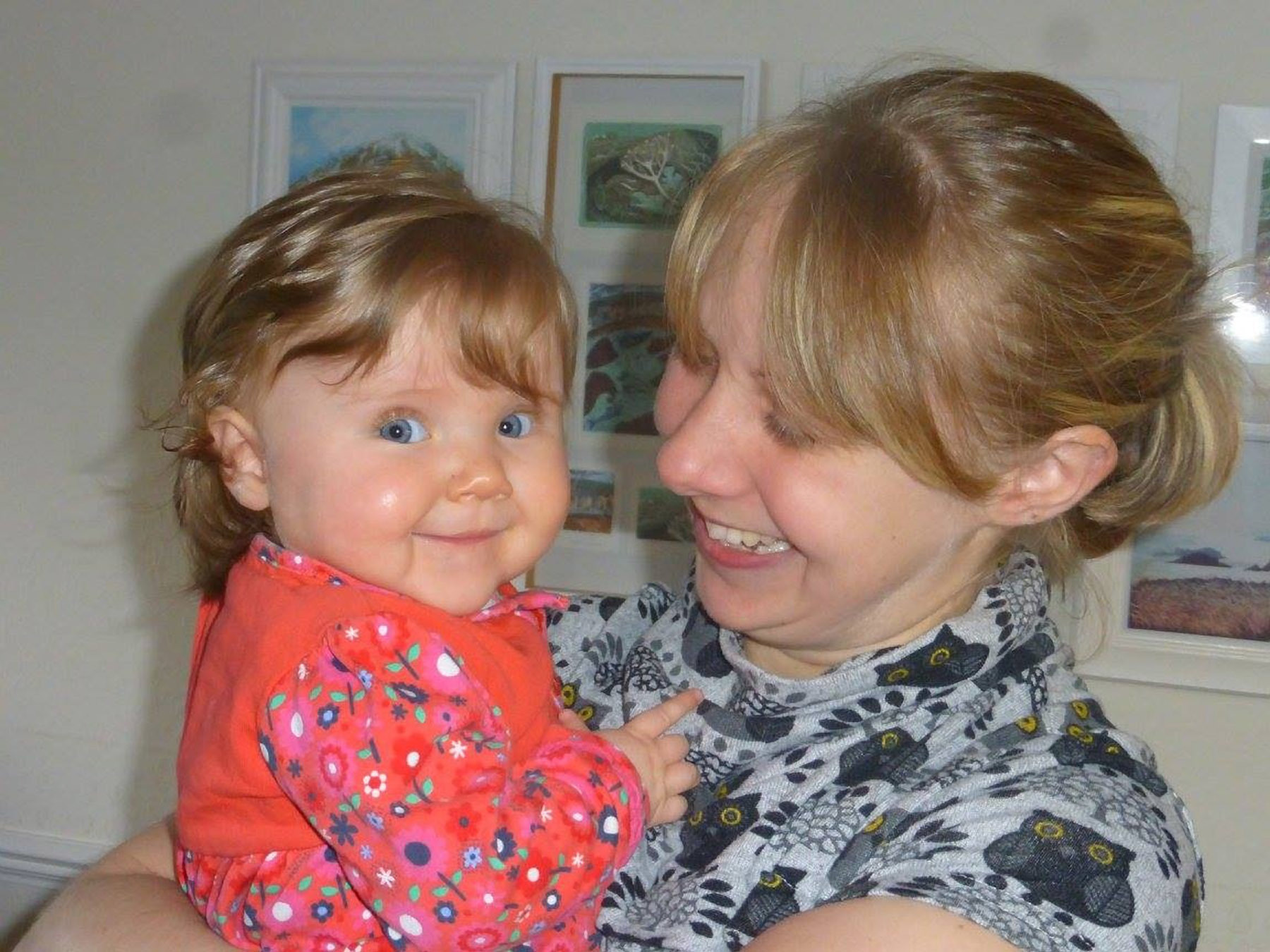 Leah and partner Gary, also 31, a building firm worker, stared in disbelief as doctors showed them the tumour on Daisy Belle's brain scan.
"We are still struggling to accept it and feel I am on the outside looking at someone else's life," said Leah.
"Doctors were been brutally honest. Daisy would face a huge battle to survive."
Neurosurgeons worked for nine hours to remove as much of the tumour as they could.
But it has spread to a hard to access part of her tiny spine.
Now she faces four months of intense chemotherapy to try to kill off the cancer.
"Our wee one has a huge ordeal ahead to survive and we will stay strong for her all the way," said Leah, who is also mum to big brother Dylan, three.
"Daisy and Dylan are our whole lives," she said.
"We were like any other young family until this happened to us.
"Now we have been pitched into a terrifying world where we have to watch our baby fight for her life.
"Little Daisy Belle is always ready with a delightful smile."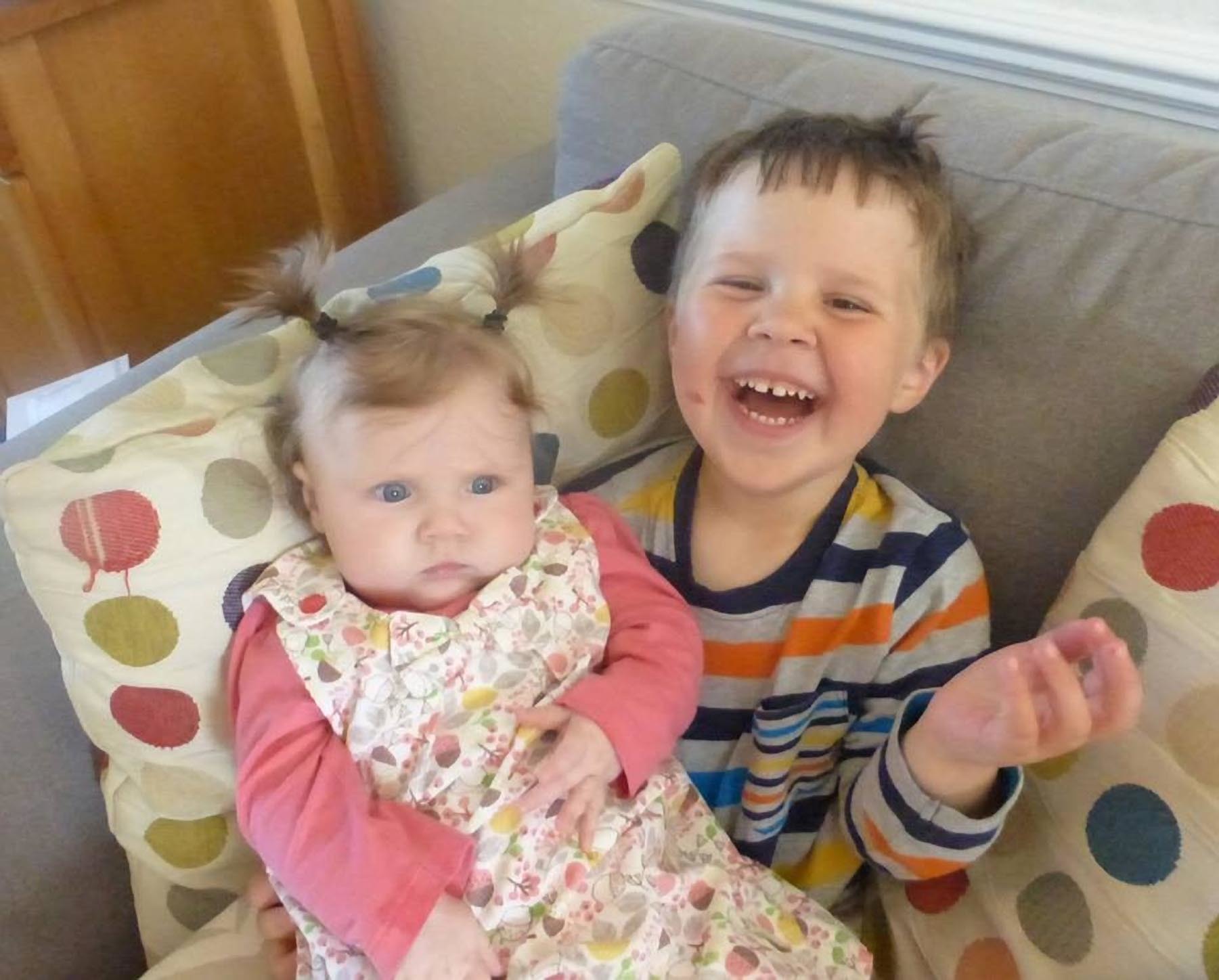 Even hours after brain surgery two weeks ago, she was happily gurgling away at nurses, who dote on her.
"Her smile lights up a room," said Leah. "The casual passer-by would never dream she's fighting a highly aggressive cancer.
"Surgeons only shaved the back of her head for the operation.
"She has a scar that runs up from her neck but it's covered by her hair. She just looks like a baby, but one facing a unique battle."
The infant's cancer team are now preparing her for the chemotherapy treatment that's due to begin this week.
It is hoped that the gruelling treatment will shrink the tumour.
Dad Gary said he wept when he realised what his "little girl faced to survive".
"Daisy is too young to know what is happening to her and that's probably for the best," he said.
"She bounced back from major brain surgery and we are so proud of the way she copes.
"Her lovely wee smiles keep us going."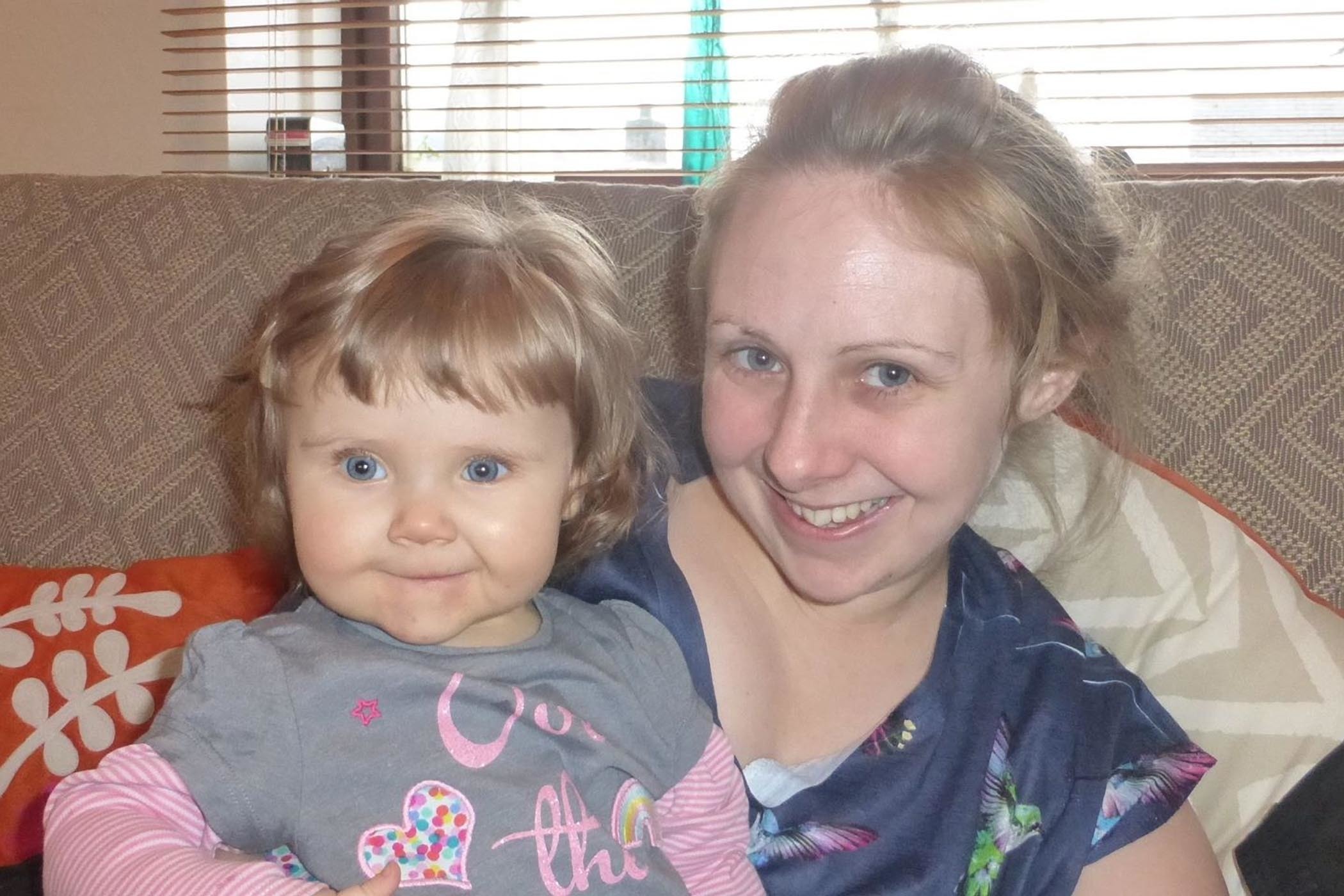 Leah's mum Agnes has been a rock, helping keeping things as normal as possible.
She has enabled Leah and Gary to look after Dylan and keep family life as normal as possible, despite the anxiety they all must be feeling at times.
She said: "We are frightened for our wee granddaughter and feel so upset her parents have to go through this.
"I know many grandparents will realise immediately what I mean by this."
An online fundraising campaign has been launched to seek out other treatment if the chemotherapy does not work.
"People have been kind beyond words in supporting us through this," Leah added.
"They know our deep desire to look worldwide for any possible cure if we have to. Everyone has been so kind and supportive."
Gary's workmates at his building yard, Travis Perkins, drove 110 miles to buy the family shopping last weekend. The couple are staying at the Ronald McDonald house in Glasgow.
Leah said: "After this happening I am determined that GPs listen to parents' concerns. Campaigning is something I would look into but at the moment there is too much happening."
The Brain Tumour Charity works to raise awareness and drive down diagnosis time for patients through its HeadSmart campaign.
Sarah Lindsell, chief executive, said: "There is still so much more to be done so that other families can be spared the devastating effects of both the disease itself and the additional damage caused by late diagnosis.
"Our thoughts are with Daisy and her family."
The link to donate to the family's fundraising campaign is https://crowdfunding.justgiving.com/Thedaisyfund.
---
READ MORE
Fresh fears over plastic pitches causing cancer as lab tests reveal carcinogens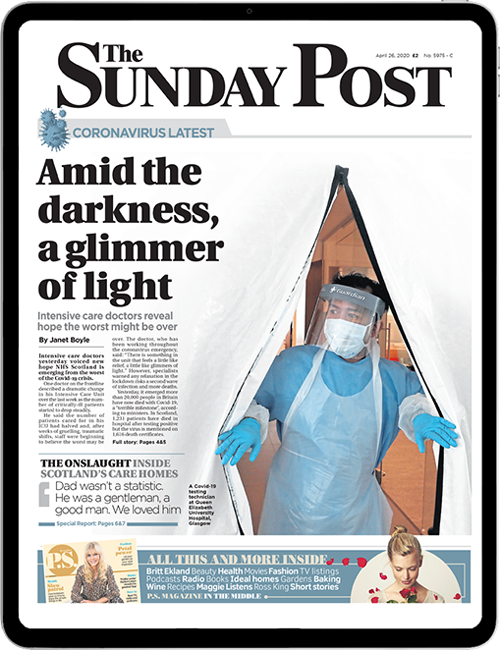 Enjoy the convenience of having The Sunday Post delivered as a digital ePaper straight to your smartphone, tablet or computer.
Subscribe for only £5.49 a month and enjoy all the benefits of the printed paper as a digital replica.
Subscribe