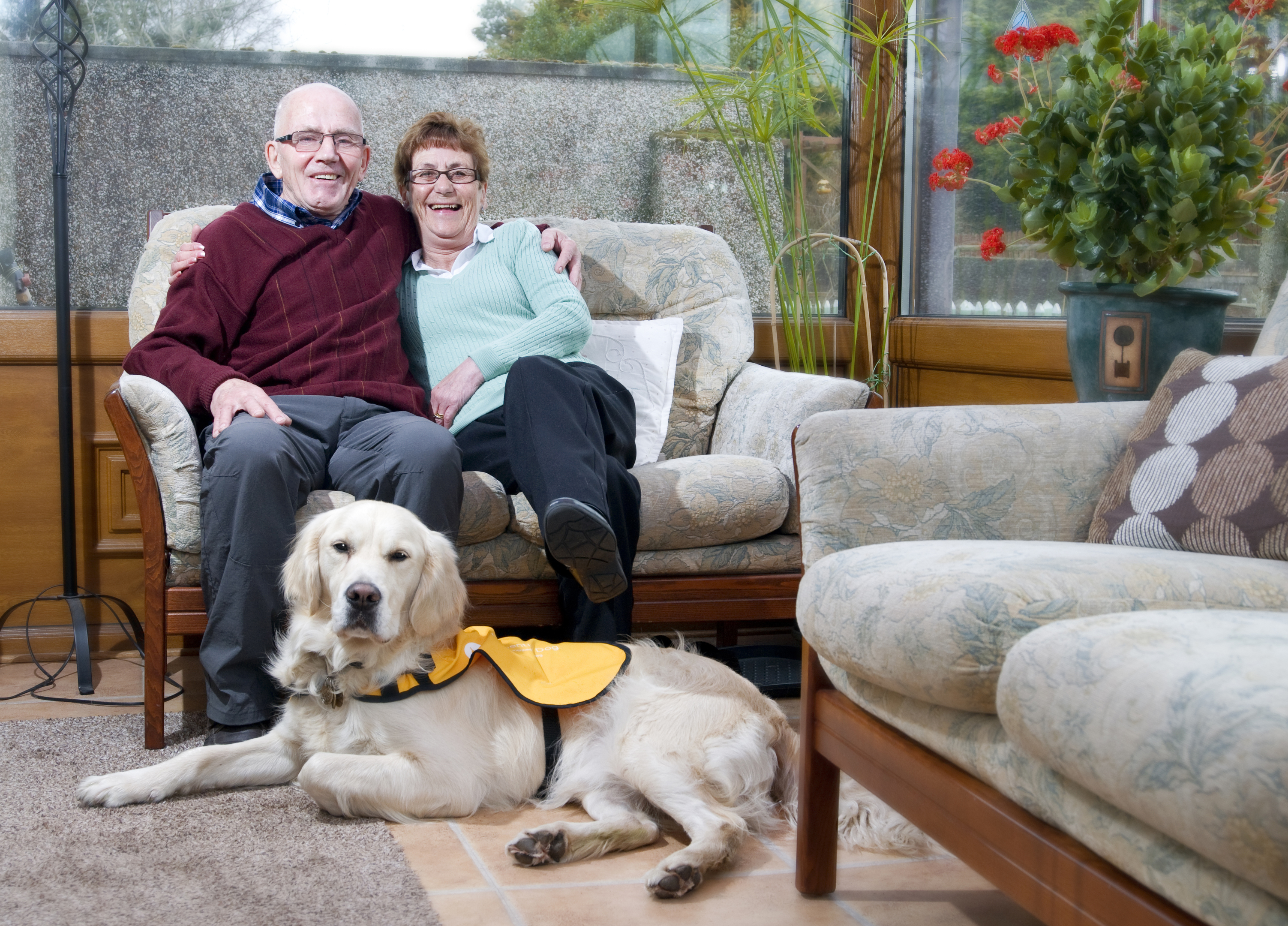 LAST weekend, Frank Benham took part in the Angus Memory Walk with his beloved dog, Oscar.
The golden retriever is so much more than just Frank's walking companion.
Oscar is one of the first dementia dogs in the world and Frank credits him with providing support and relief for him and his wife Maureen before she passed away in May.
Frank, who lives in Forfar, says Oscar's importance to his family can be summed up in one incident soon after the pooch came to live with them.
"One of the first things I noticed with dementia was my wife lost her communication skills," the 77-year-old said.
"We would just be sitting in the house looking at each other but when Oscar arrived he changed our lives.
"One day I heard Maureen talking in the other room and I wondered what was going on. She was chatting to Oscar. He brought her out of her shell.
"People would also stop us in the street to see Oscar and we would end up chatting.
"Maureen passed away in May and I couldn't live without Oscar now – he gets me out of the house every day.
"I still take him to the care home where Maureen stayed towards the end and everyone is glad to see him. He seems to bring joy and that makes my day as well. I feel like I'm giving a little back."
Maureen was 65 when she was diagnosed with early on-set Alzheimer's.
Frank continued: "My wife was a great speller. I do crosswords and I would ask her how to spell the words. One day she struggled and I thought it was really unusual. At first I assumed it was just old age but tests revealed dementia."
Maureen, who had a son, daughter and three grandkids with Frank, died a month after the couple's 49th wedding anniversary. She was only 72.
Oscar was with her for the final two years of her life and made a big difference.
The four dogs in the pilot scheme were being trained in Forfar and the project team were keen to home them in Angus.
"Oscar came to us for a six-week trial and in March 2014 we were told we had been selected," Frank said. "As well as the social impact he had, he was trained to do various things to help.
"For example, when Maureen's alarm went off in the morning he would go through to the bedroom, put his feet on the bed and shake it to get her up.
"We also had a buzzer go off for her medication and he would go through to the kitchen and pick the medicine up, which reminded me.
"And when we went shopping I could sit Maureen down and I knew he would anchor himself there and not move, allowing me to take my time going round the supermarket without having to worry.
"It only works if the dog goes into a home where there is a partner.
"The person with dementia wouldn't remember to feed the dog or to take them out."
Dementia Dogs began as a project at Glasgow School of Art and developed into a collaboration between the college, Alzheimer Scotland, Dogs for the Disabled and Guide Dogs UK.
The pilot scheme showed that dogs can help people living with dementia maintain a waking, sleeping and eating routine, as well as to remind them to take medication, improve confidence and keep them active and engaged, as well as providing constant companionship.
The project has recently received a funding boost that will allow them to proceed to the second phase and allow them to train a further eight dogs.
Visit memorywalksscotland.org to sign up to your local Memory Walk now.
---
READ MORE
Memory Walks: Local hero Clare is fighting to provide real care in her area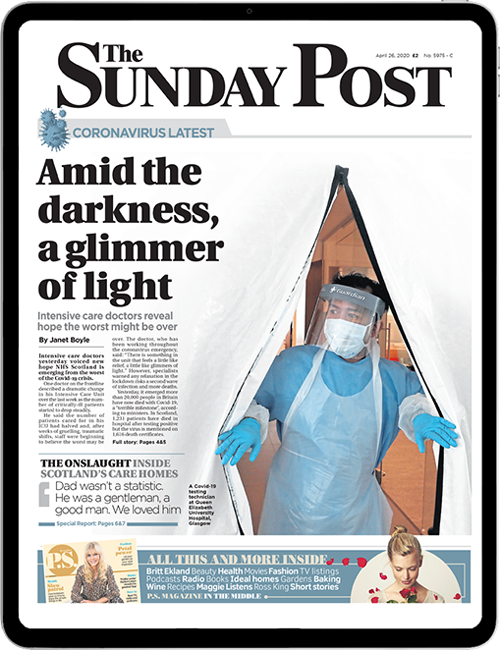 Enjoy the convenience of having The Sunday Post delivered as a digital ePaper straight to your smartphone, tablet or computer.
Subscribe for only £5.49 a month and enjoy all the benefits of the printed paper as a digital replica.
Subscribe