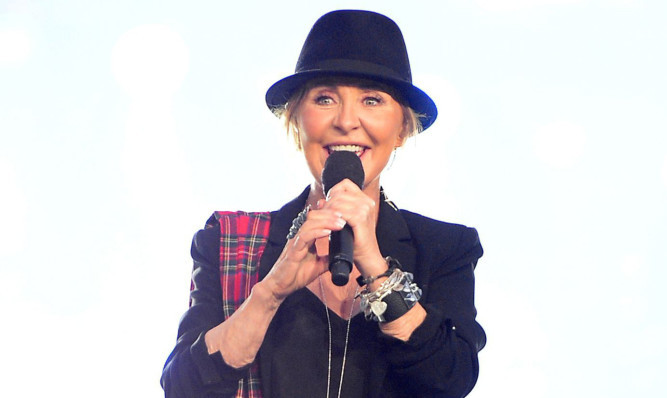 The Scottish pop icon on life with The Beatles and Ziggy, glamour and being a gran.
Lulu is back. And, at 66, the pop icon plans to show today's youngsters how it's done. She's touring the country from next month. Then, for the first time in her 51-year career, she will release an album she's written herself. The Scots granny reveals what makes her worry, her secrets to looking great and why she feels a bit sorry for young Zayn.
Did you enjoy being a star at the tender age of 15?
Somebody told me that Zayn Malik had left One Direction. I burst out laughing. The boy wants to have a normal life. So I could completely relate to him. To be a teenage star, your schedule begins at 5am and you don't finish until late into the night. You've got to smile, perform and always be 'on'. This is for 52 weeks of the year so you lose a bit of who you are. The success is alluring but it gets extremely lonely. Now I realise that's why Maurice Gibb and I got married. We were both lonely in the midst of all our success. Good for Zayn for trying to step back.
What are your memories of growing up in Glasgow?
We lived in a tenement at 29 Garfield Street in Dennistoun. It was tough, but there was a lot of love in my home. My mother had been given away as a child not even adopted. It messed with her head and she was insecure. I knew something was wrong but didn't know what. When she couldn't get out of bed I had to take care of everything that's not easy for a kid. My dad was thrown out by my grandfather when he was 13 and told not to come back until he had a job. So he had issues that were never spoken about, too. I was always told: "Keep your mouth shut and smile." That colours how you deal with life and how you are as a person. But I've looked at the shadows and the dark side the problems in my life, career and marriages and been able to deal with them.
How swinging were the '60s?
I was rubbing shoulders with the Stones, Animals, Herman's Hermits and The Kinks. The first time I met The Beatles was at Hammersmith Odeon when I was 15. I stood on the side of the stage when they came running off. I was a frightened wee girl trying to look cool. They were so sweet. They had said Shout was their favourite record the week it came out. I was invited into their dressing room. Paul McCartney put his head under the tap to wet his hair and I nearly fainted I couldn't scream like the other fans out front, I had to act cool. I met the Stones and did a gig with them in Leeds but I was a wee bit more scared of Mick and Keith.
Did you enjoy your acting debut in To Sir With Love?
To be opposite the great Sidney Poitier was very scary. I was a pop star while most of the other kids in the movie were from acting school. Sidney was amused by all of us. But it was a huge project for him when you think of the political statement he was making in the movie. He had invested money in it so a lot was riding on it. He couldn't have made the movie in America at that time. I only realised in recent years how I will always be connected to Sidney. I've seen amazing actors like Denzel Washington and Jamie Foxx come through. They all revere him. Sidney was a pioneer for them.
How did you meet David Bowie?
In 1973, I was sitting in a hotel foyer in Sheffield when he walked over in full Ziggy Stardust mode and asked if I'd like to go to his concert. He said: "Your voice is unbelievable. You're such a great singer. I want to make a record with you." This was the coolest dude on the block. I thought: "Is he kidding? Am I dreaming?" Within weeks I recorded The Man Who Sold The World and Watch That Man in France. He flew me to New York during the sessions for his Young Americans album in 1974 and we recorded Can You Hear Me? It's still lying in the vaults somewhere.
Describe your friendship with Elton John
In 1969, Elton and Bernie Taupin wrote a song for the Eurovision Song Contest, which I loved, but it didn't make it. Boom Bang A Bang was chosen instead and I won Eurovision. Elton came to my wedding when I married John Frieda. We didn't really hang out together we had different lives. When I released my album Independence in 1993, Elton got in touch. He was one of my biggest supporters and still is. We have a lot of parallels in our lives, things we can relate to. He's encouraging and is always there. If I was in dire trouble I could call him. I only have a few people I could do that with. He's amazing.
Are you proud to be a glamorous gran?
Glamour you can drop I'm just proud to be a gran. My grandchildren Isabella, 5, and Teddy, 2, call me Nana Lu. I'm a hands-on gran. The other day I took Teddy to get his fringe cut and being who I am, it was only proper I took him to the John Frieda salon. They like to play on the swings at the park. We watch the Disney Channel all the time. But I ration them with the telly. We love Tinker Bell, Ariel The Little Mermaid and Peppa Pig. But I'm sick of Frozen. I must have seen it 5,000 times. I do all her school books with Isabella. Teddy pretends he can, too. He'll say: "I dot that, Nana Lu" rather than "got that." We met a guy walking his dog. I asked what breed it was and he said: "A Pomeranian." Quick as a flash Teddy said: "Gran, it's a Pomeranian". He could say it as clear as a bell but he can't say "got". I nearly fell over laughing.
How do you keep looking good?
I've put on weight and I'm happy with it. It's well hidden I know how to dress to conceal. When you get to a certain age the middle part goes. Unless you are a fanatic, exerciser and believe me, I'm not. I do two or three hip-hop dance classes a week but for fun NOT to kill myself. Do I use Time Bomb, my own range of beauty products? Are you kidding . . . I practically inhale them.
Making Life Rhyme is released on April 13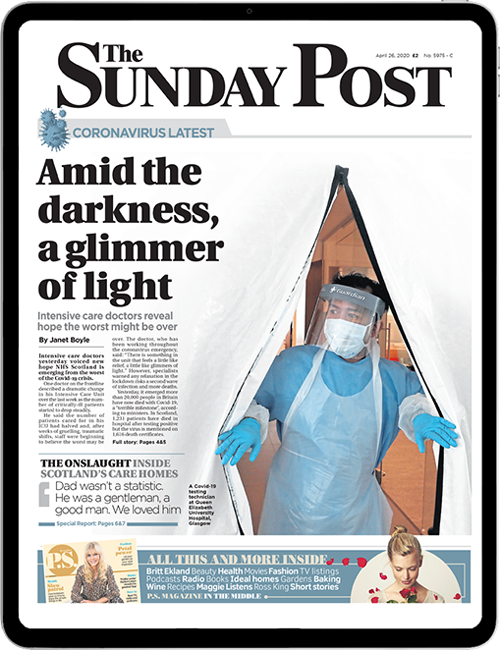 Enjoy the convenience of having The Sunday Post delivered as a digital ePaper straight to your smartphone, tablet or computer.
Subscribe for only £5.49 a month and enjoy all the benefits of the printed paper as a digital replica.
Subscribe