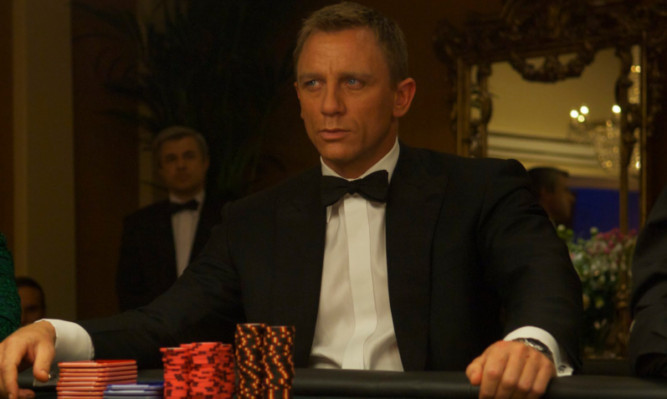 It's 60 years since the world met James Bond in the first book, Casino Royale, by Ian Fleming. And the spy's popularity shows no sign of waning.
But things may have been very different. Fleming's niece suggested recently that we could have been hearing: "The name's Secretan, James Secretan," as an alias in early drafts.
On the anniversary renowned 007 expert James Chapman, Professor of Film Studies at Leicester University, told Bill Gibb The Honest Truth about suave spy James Bond.
How was Casino Royale originally received?
Most reviewers thought it an entertaining thriller. It wasn't until the sixth novel, Dr. No, in 1958 that Fleming was accused of "sex, snobbery and sadism".
The original print run of Casino Royale was only about 5,000 copies, which is one reason why first editions are highly collectable today.
What do you make of these early draft suggestions?
It's not unusual for first drafts of novels to have different character names Sherlock Holmes and Dr Watson were originally Sheringford Holmes and Ormond Sacker!
What other things are we familiar with that might have been very different?
We're used to Bond in the films ordering a "dry vodka martini" but the classic Fleming recipe is mentioned only once in the books. It tastes pretty revolting, by the way!
How did Fleming come up with the character?
Fleming wanted to write "the secret agent story to end all secret agent stories". He drew upon fictional characters like Bulldog Drummond but took an "ordinary" name from an American orthnithologist.
Did he write about real-life experiences?
During the Second World War, Fleming worked in British Naval Intelligence and once tried to beat some German agents at the tables in a Lisbon casino. This became the card game in Casino except that Bond, unlike Fleming, comes out on top.
Was 1962's Dr. No the first film version?
No. In October 1954 the American TV network CBS produced a live studio version of Casino Royale with American actor Barry Nelson as "Jimmy Bond". It's still around and is a lot closer to the book than other films. It also has a terrific supporting cast, including Peter Lorre as the villain Le Chiffre.
Were the films always likely to be a long-running smash?
Cubby Broccoli and Harry Saltzman, who produced the Bond movies, thought they might run to a series of four or five.
Did Fleming approve of Sean Connery as Bond?
Initially he wanted David Niven or Cary Grant for the role but he changed his mind after meeting Connery and seeing Dr. No.
He warmed to him so much that he wrote into On Her Majesty's Secret Service that Bond had a Scottish father.
How did the films change in tone and budget?
Dr No was made on a modest $1 million budget and the first three are reasonably close to the books. By the 1970s films like Diamonds Are Forever had become exercises in camp. The most recent films have come back down to earth a bit.
Weren't the gadgets a bit OTT?
Not all. Some, such as the underwater camera and the jet pack in Thunderball, were real. And the "Rocket Man" at the LA Olympics in 1984 used the same device as Sean Connery (or his stuntman) did back in 1965.
Were there are any complaints?
There were some gripes about the violence and racism in early films, such as Oddjob the Korean henchman. But the Bond films were always intended as A, not X, certificate films and the producers took a lot of care not to go too far.
What's your favourite?
I love them all in different ways though I reckon people who think Daniel Craig is like Fleming's Bond can't have read the books. My favourite is Roger Moore. He's nothing like Fleming's character but the films are big, bold and spectacular.
Have the films ever been under threat?
Licence To Kill was less successful at the box office and some thought Bond had had his day. But GoldenEye reinvented Bond and ever since they've gone from strength to strength.
What tales of the stunts?
It's often said that the ski-parachute jump at the end of the pre-title sequence of The Spy Who Loved Me is the greatest-ever stunt in movie history. Rick Sylvester, who performed it, modestly said that gravity should have got equal billing. Today they'd do it safely with CGI.
Does Skyfall's success 50 years on surprise you?
It showed every sign of being a very considered Golden Jubilee film. It also had all the action and set pieces we expect, with some nods to the character's past and references for Fleming fans.
What's next for Bond?
The next big thing on the Bond horizon is William Boyd's novel, Solo, published later this year, which is set in 1969.
With films I hope the ending of Skyfall has pressed the reset and that we might get a return to a classic Bond movie. It's time we had another megalomaniac threatening the world!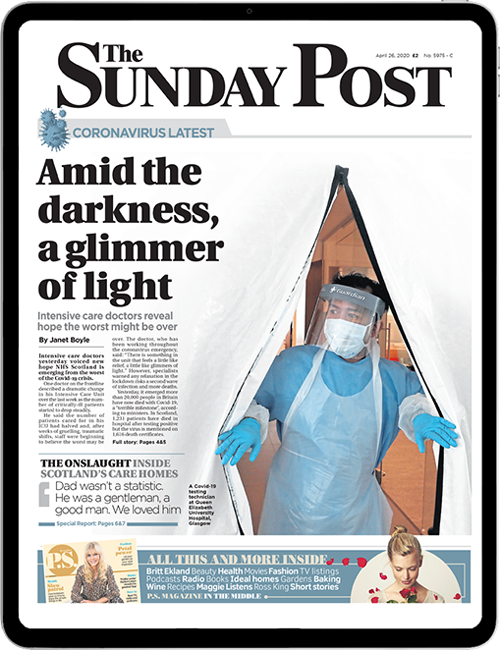 Enjoy the convenience of having The Sunday Post delivered as a digital ePaper straight to your smartphone, tablet or computer.
Subscribe for only £5.49 a month and enjoy all the benefits of the printed paper as a digital replica.
Subscribe