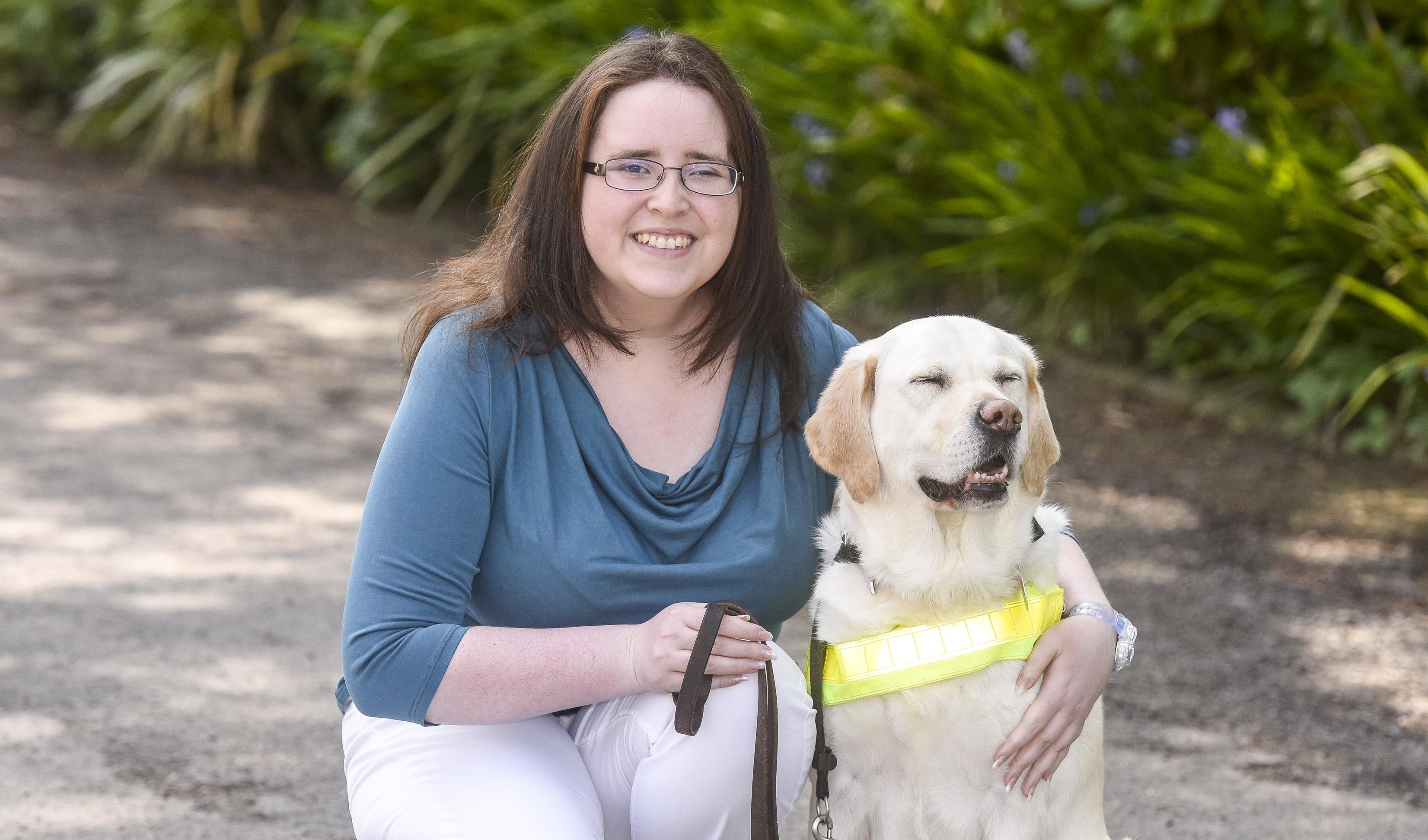 A YOUNG woman who has spent almost half her life living with cancer has revealed "she takes it each day as it comes".
Inspiring Rachael Macfarlane, 24, was just 13 when an optician spotted there was a problem.
Since then, Rachael has barely been cancer-free, but she doesn't let the fact blight her life.
"I try not to worry about the things that don't really matter," she said.
After the optician spotted something was wrong with her optic nerve, an MRI scan revealed she had a large tumour behind her eyes.
The growth couldn't be removed as there was a very high risk that Rachael would lose her vision.
After undergoing a biopsy, she endured six weeks of radiotherapy which kept the tumour in check for almost two years.
However, since then the cancer has spread to her spine and brain resulting in numerous operations, chemotherapy and radiotherapy over the last decade.
While these measures saved her life, Rachael has suffered a loss of vision and is now severely visually impaired. She also has short-term memory loss.
Despite all of this, she remains an upbeat and bubbly person whose bright cheery nature gives no indication of what she has endured.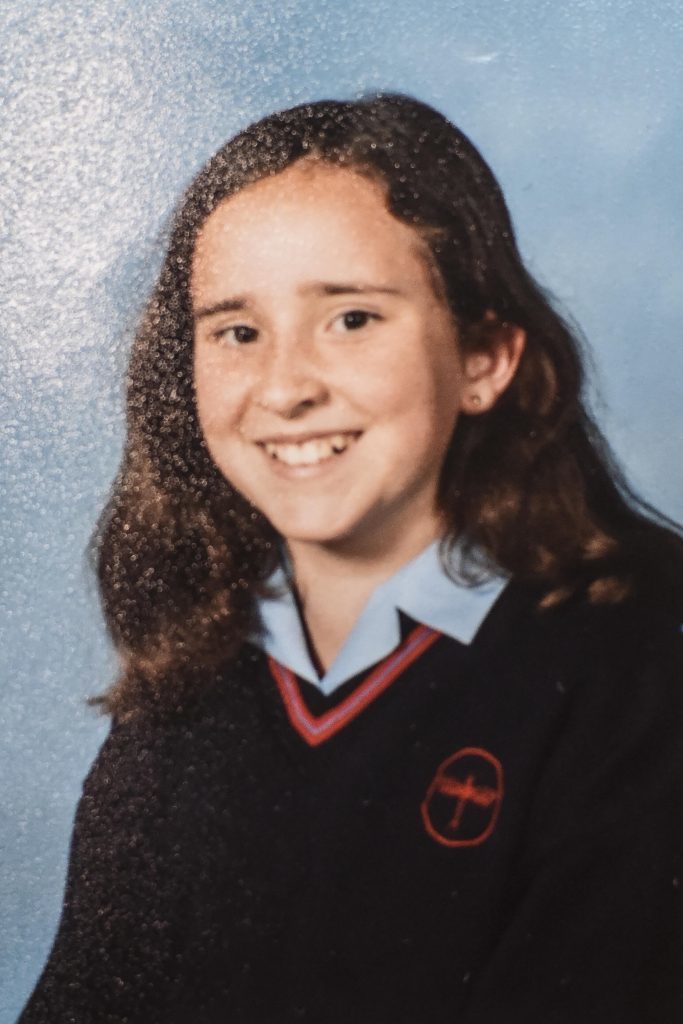 She said: "I feel I deal with it pretty well. It's what it's done to my family.
"My mum and I talk about all the consequences.
"It has been a difficult experience because I was a teenager at the time of diagnosis. Treatments interfered with my studies at school and college.
"I am a different person because of the cancer in both a negative and positive way.
"I've had many wonderful experiences which, otherwise, I wouldn't have had."
Rachael attended many optician appointments growing up as she had always been short-sighted.
However, she had no idea a routine appointment in 2004 would lead to a cancer diagnosis.
To this day she is grateful for the "fantastic" optician who spotted there was a problem.
She said: "Because it's a slow-growing tumour, doctors think I could have had it for some time.
"It would probably have been too late when they found it if it wasn't for the optician."
Within a week of the MRI scan, Rachael had her biopsy during seven hours of surgery.
At the time she didn't realise the seriousness of the situation.
She said: "I was more upset about missing a Girl Guides trip to Switzerland.
"The doctors told me it was a growth. It wasn't until we were going into surgery and the doctor mentioned 'tumour' that it clicked.
"I started to panic but by then I was going in to surgery."
Following the operation and six weeks of radiotherapy, Rachael enjoyed almost two years without any issues.
However, around her 16th birthday a routine scan revealed the cancer had spread to her spine.
Treatment this time was almost two years of chemotherapy, during which she became very ill with fluid on the brain.
Doctors carried out numerous operations and fitted Rachael with a shunt to help drain the excess fluid.
Even now, the shunt continues to drain into Rachael's abdomen via a tube inside her neck.
She often tricks her sister Caitlin, 23, into putting her hand on her neck when this is happening as "it freaks her out".
And it wasn't the last time she was treated for cancer.
The tumour in her brain continued to grow, requiring yet more surgery to remove as much of it as possible.
After this operation Rachael was left with no vision in her left eye and limited vision in the right.
Then in 2014 a scan revealed the spinal tumours were growing leading to yet more radiotherapy.
And in December last year it was discovered she had a new tumour in the brain.
If it continues to grow she may need further treatment.
Rachael, originally from East Kilbride but who now lives in Liverpool, said mum Elaine, 52, has been her "rock" throughout her battle.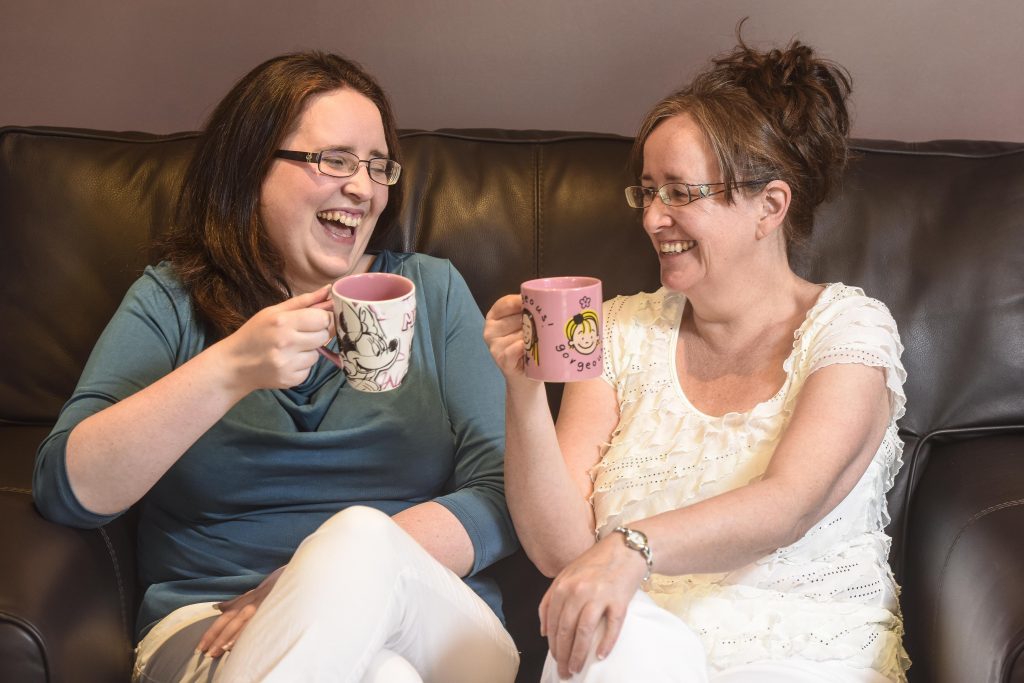 She said: "Mum has always been there. She's been by my side the whole time. She's my rock.
"She keeps my spirits up. We are very similar and make a joke out of everything.
"Being in hospital for months at a time was hard. I wanted to go home so badly but we always ended up having a laugh.
"Often we were delirious from lack of sleep and food."
A keen swimmer, Rachael also goes to aqua aerobic classes with Elaine, enjoying their time away from hospital appointments and treatment.
And another addition to the family has also made a huge impact on Rachael's life – her guide dog, Saffron.
Rachael describes her as "the best thing" to come out of her health problems.
The pair are even due to take part in the Race for Life fund-raising walk in Southport next month.
She said: "Saffron has two personalities. She's well trained when she has her harness on but potty when it's off. She loves licking people!"
Rachael still faces huge challenges in her life due to cancer.
Even now she is waiting on further scans and possible treatment which is likely to start in June.
Rachael said: "I now take each day as it comes and try not to worry about the things that really don't matter."
---
READ MORE
Double cancer survivor embarks on Lake District climbing challenge
Brave teacher finally makes it down the aisle after a motor crash and cancer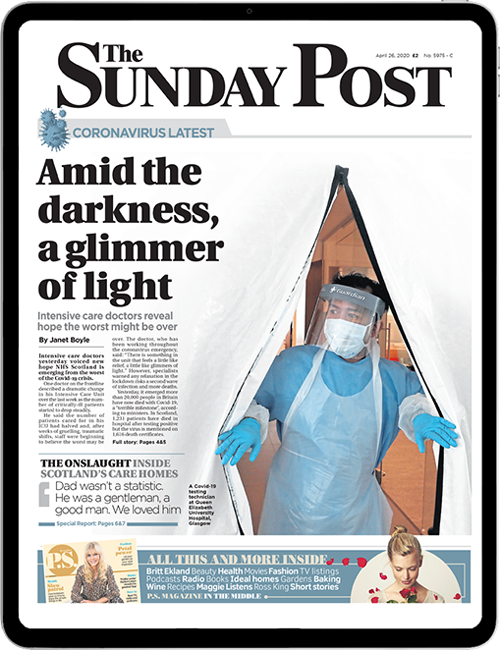 Enjoy the convenience of having The Sunday Post delivered as a digital ePaper straight to your smartphone, tablet or computer.
Subscribe for only £5.49 a month and enjoy all the benefits of the printed paper as a digital replica.
Subscribe