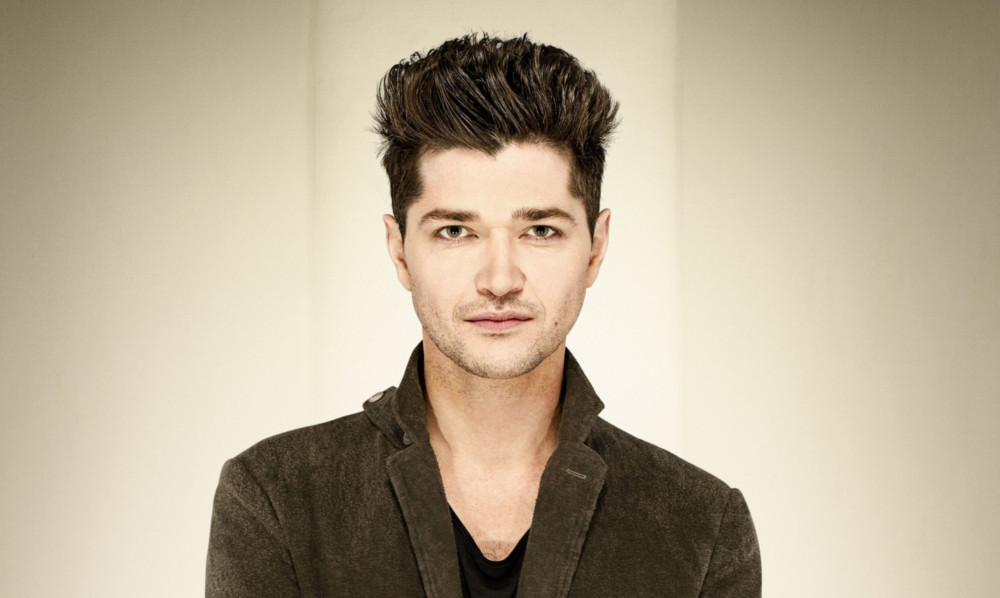 Just 12 short months ago he was jokingly referred to on social networking sites as Danny O'Dunno-who-he-is.
And there's no doubt that Danny O'Donoghue was the least well-known of the four coaches signed up for new talent show The Voice.
Jessie J, Will.i.am and Sir Tom Jones were the "global superstars" the BBC trumpeted.
What a difference a year makes.
As the second series gets set to start next Saturday, Danny is sitting pretty in one of the show's spinning chairs.
And the denim-clad singer has had the last laugh. The lead singer of pop group The Script has become a favourite with the millions who watch the show the BBC paid £22 million to buy.
He regularly bounced on the chair last year to cheer on his team and he's bubbly and bouncy off-screen, too.
He boomed: "Ha ha, it's Bill.i.am! How are ya mate?" in that distinctive Irish lilt, immediately settling into our chat.
While the other coaches had hedged their bets over a return, Danny told The Sunday Post last year that he'd "be begging them to have me".
Plenty of positive Press and hundreds of thousands of new Twitter followers ensured Danny didn't need to beg.
And he reveals that filming for the second run has been a blast.
"It's gone really well," he confides. "We've had such a laugh getting back together.
"But I'm definitely more competitive this time round. I need to up my game I don't want Sir Tom to win again!"
The Voice's viewing figures took an alarming dip after the novelty of the spinning chair rounds wore off last year.
But it was still the BBC's most successful new entertainment show in more than a decade with an average audience of over nine million.
That raised the profile of the effervescent frontman even higher than his quiffed hair.
Danny was bewildered by his growing popularity and very direct tweets.
"Every second one is 'Danny, will you marry me?' it's really confusing."
And fans were happy to hear he's no longer dating Lithuanian model Irma Mali.
They'd been together for four years and Danny poured out his post-split feelings in recent hit Six Degrees Of Separation.
But wearing his heart on his sleeve or his arm is par for the course for the 32-year-old. The rose tattoo on his left arm is in poignant memory of his late dad Shay. He died suddenly of an aneurysm on Valentine's Day 2009.
Danny's abiding regret is that the man who was his inspiration isn't around to savour his success.
Shay, a musician himself, never missed The Script playing in the early days. Although, Danny smiles, family made up most of the 26 people who watched The Script at a 250-capacity venue.
Changed days though. Last night there were 20,000 screaming fans for the second night at London's O2 Arena.
Finding the next star to follow in his footsteps is what's driving Danny now.
So, what's he looking for in a winner of The Voice?
"Somebody that as soon as you hear the song on the radio, you know it's their voice," he muses.
With filming of all bar the live shows where the public get to vote in the can, Danny tells us: "I believe I've got it this year.
"The Voice is a great platform and anyone who comes on the show is on course to enjoy great success."
Danny, who was used to having to scrap for everything as the youngest of six kids growing up in the family home in Dublin, includes The Script's success in that.
"Going on a TV show with millions of viewers is an amazing opportunity."
But there's plenty more music to come.
"We're on tour all this year and we're also going to America.
"I don't mind working hard because I love music. I don't see it as work."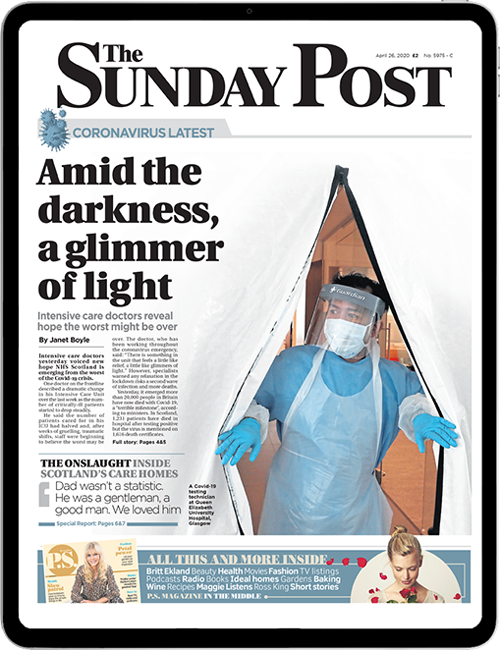 Enjoy the convenience of having The Sunday Post delivered as a digital ePaper straight to your smartphone, tablet or computer.
Subscribe for only £5.49 a month and enjoy all the benefits of the printed paper as a digital replica.
Subscribe