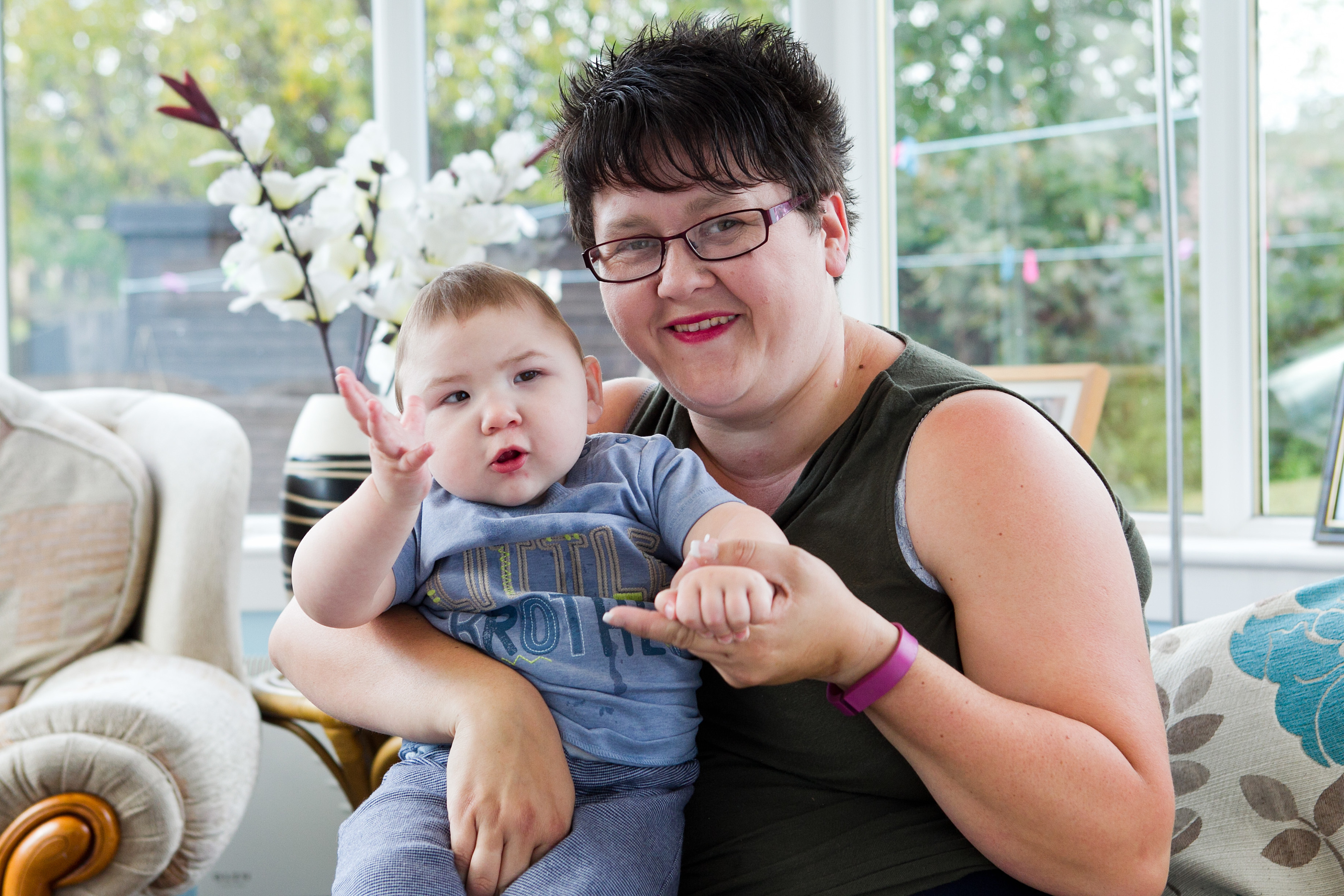 KIRSTY Drummond apologises as she dabs a tear from her eye.
"It's been an emotional year," she says. "I've cried a lot."
Life for the mum-of-four has been a rollercoaster of joy and sadness since the birth of her youngest son Alexander 13 months ago.
He was born with microcephaly, a smallness of the head, caused by the brain developing abnormally.
The rare neurological condition, experienced by just 2% of the population, affects children in different ways – some may have no issues at all, while others have trouble feeding or suffer seizures, learning difficulties, hearing and vision problems or joint deformities.
For Alexander, it's his sight. The tot is registered blind and has problems with his balance as a result.
He can only really see very small specks of light. But, every day, the youngster is finding new ways to overcome the difficulties.
"He's just amazing," said Kirsty. "When Alexander was first diagnosed at six days old, the doctors told us there could be a lot of milestones he wouldn't meet, that he might never walk, never speak.
"But at just five months old, he said 'mum' for the first time.
"I cried my eyes out. I was so happy, and so relieved too.
"Now he's more vocal than some perfectly healthy babies of the same age."
Kirsty, from Camelon, Falkirk, added: "He seems to find his own way of doing things.
"Like when you pick him up, he'll put his hands on your face to work out who you are.
"He's proving a clever cookie and takes everything in his stride.
"And he's one of the happiest babies you'll ever meet. He smiles from the moment he wakes until he closes his eyes to go to sleep."
Alexander's microcephaly was first detected during a scan 29 weeks into Kirsty's pregnancy.
The 33-year-old, also mum to Maddison, 6, Jack, 5 and Brodie, 3, explained: "My other children were all big babies, and for that reason I was referred for growth scans with Alexander.
"Doctors noticed that the circumference of the baby's head was 2cm behind what it should be and said they had concerns.
"My initial reaction was to panic – and burst into tears."
The decision was taken to deliver the baby by caesarean section at 37 weeks. And almost immediately after Alexander's arrival, problems with his sight were detected.
At just a week old, he was sent for an MRI scan, which confirmed microcephaly.
"I looked it up on the internet – and what I found was quite frightening," Kirsty said. "But the doctors told us not to worry. It was impossible to predict how Alexander would be affected.
"We just have to take it one day at a time and never really know what's round the corner. Some days that's harder than others, but we do our best.
"As long as he keeps smiling, I'll be OK."
For more information visit microcephaly.co.uk
---
READ MORE
Brain injury from car accident changed our lives forever
Doctors thought I had taken drugs… but bizarre symptoms were down to a brain tumour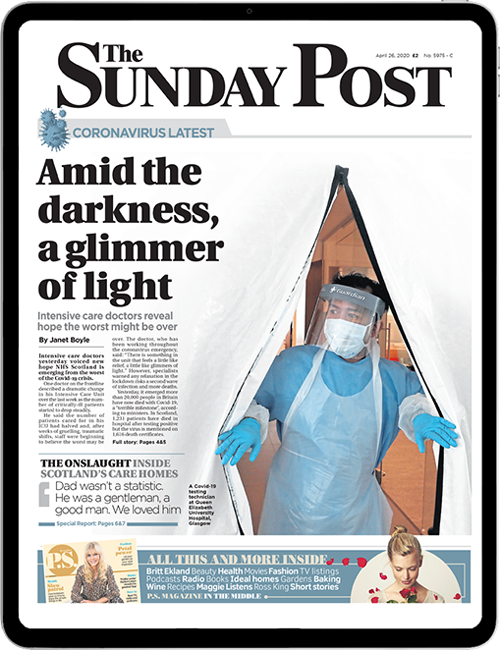 Enjoy the convenience of having The Sunday Post delivered as a digital ePaper straight to your smartphone, tablet or computer.
Subscribe for only £5.49 a month and enjoy all the benefits of the printed paper as a digital replica.
Subscribe