The bouncing tot faced a battle to live only hours after he came into the world.
A traumatic birth caused him to inhale the contents of the womb into his lungs.
His parents Dave and Lesa Plane watched in horror as their son stopped breathing just shortly after being born.
He had inhaled meconium — the substance from a newborn baby's bowel — burning his lungs.
Known as meconium aspiration syndrome (MAS), it's a recognised condition in tricky childbirths, but is an ordeal for babies to survive and for their medical teams to treat.
"Everything had gone well with Lesa's pregnancy and we were looking forward to the birth of our first child," said dad David, 34, a company director from Chigwell, Essex.
"But his birth at The Royal London Hospital was not easy, and he was delivered by forceps.
"He was a good size, tipping the scales at 9lbs and breathing normally.
"He was everything we had hoped for — just a perfect baby boy.
"Then suddenly, he deteriorated, became very blue and stopped breathing."
"At that moment, we thought he had died," Lesa added.
"It was the worst moment of our lives.
"A medical team rushed to revive Broderick and placed a breathing tube down his throat."
His first few weeks of life were to be spent in an intensive care ward fighting for his life.
Specialist paediatricians confirmed to Lesa and David that he was suffering from meconium aspiration syndrome which had happened during labour.
With his tiny lungs clogged up, Broderick was struggling to breathe and survive.
"Over the next few days, while Lesa recovered, I stayed and slept on the ward," said David.
"During the day, I would wheel Lesa in to see Brody for a while.
"We couldn't do much but watch over him as he fought to live."
Comforting notes from other parents lined the ITU wall giving hope and inspiration to the young couple.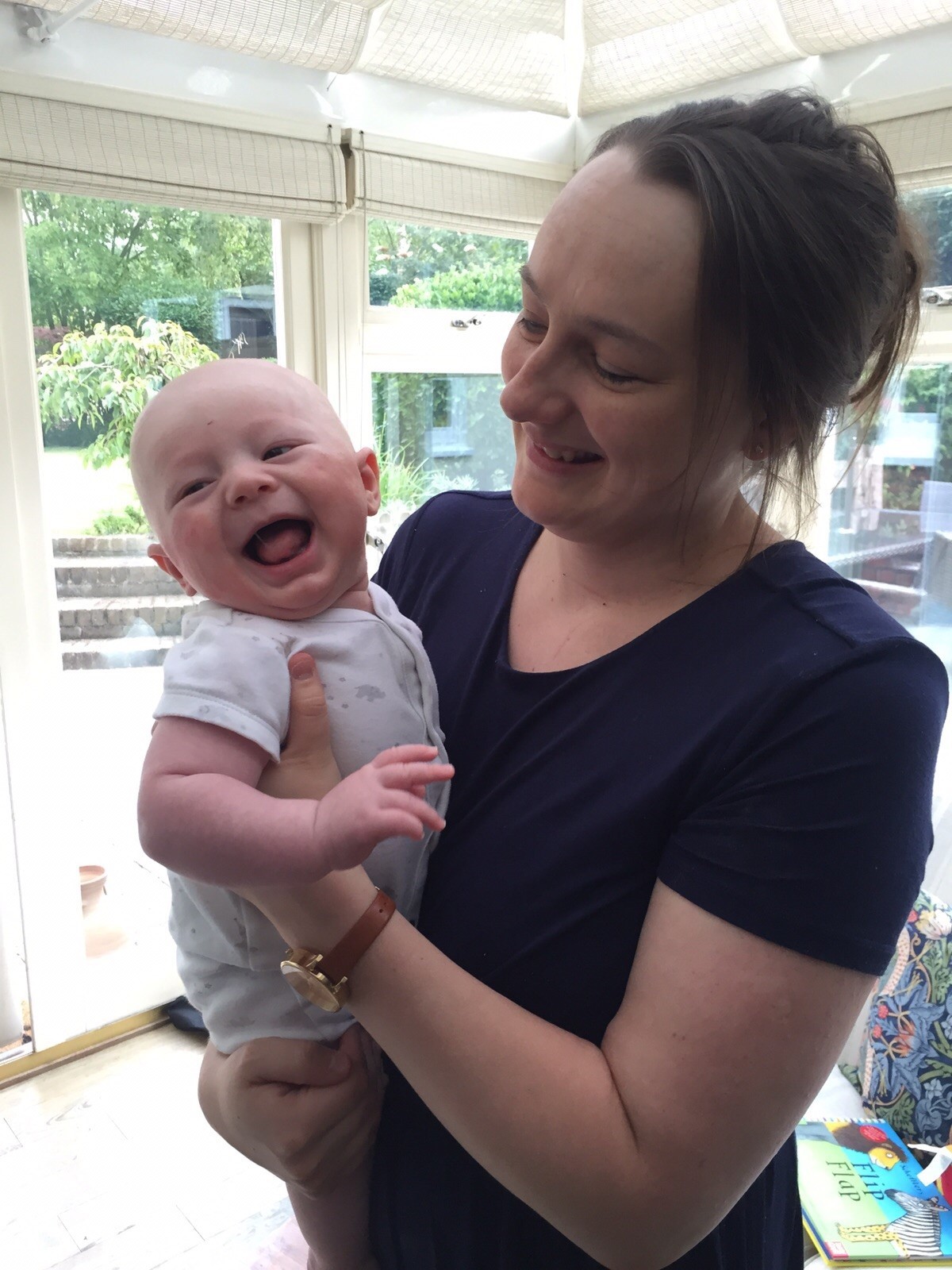 They met a family whose little boy was also in intensive care and who were being helped by the Sick Children's Trust.
The charity offers a home from home to parents in need of somewhere to stay when youngsters have long spells in hospital.
"It was a godsend, because we lived 45 minutes away in Essex and fighting through heavy traffic was an additional stress," David said.
"Brody didn't make much progress in the first few days, and we dreaded the worst.
"He was unconscious throughout and heavily sedated on morphine.
"It was a waiting game, where we could only watch on willing him to live.
"Lesa was very upset and worried that she'd miss that crucial early mother and child bonding.
"She was missing out on the physical touch, the breastfeeding and everything else you'd expect to do as a first-time mum."
"I feared when — and if — Brody got better, he would reject me," Lesa revealed.
"Being able to stay nearby helped me to be with Brody for as long as I wanted without worrying about getting home at night.
"Stevenson House makes sure that mothers in particular, who feel that they are missing out on that bond, are able to stay with their new baby as much as possible.
"We could be with Brody any time.
"We could read him bedtime stories, visit him at all hours and take every step with him."
As the days turned into weeks, Broderick became stronger.
When he reached two weeks old, his sedation was reduced and he gradually started coming round.
"At 17 days old, we got to have our first cuddle," said David.
"It finally felt like we were a real mum and dad and not just looking at our son through a glass box.
"We could now take him out of his cot, hold him, bathe him and Lesa could finally breastfeed him.
"Staying at Stevenson House also gave us and other families of very sick children hope, and house manager Alan Stevenson reassured us so much."
"When Brody was 30 days old, he was discharged from The Royal London and transferred to our local hospital.
"After another five days, he went home on oxygen."
"I remember walking through the door to our home and just thinking that I was so glad we were able to bring him back," Lesa remembers.
"I couldn't imagine what it would have been like walking back into our house without Brody.
"It was all set up for his arrival."
Regular assessments have pronounced him a fit and healthy baby.
The Sick Children's Trust helps hundreds of families like Brody's to stay nearby their dangerously-ill babies and children in the UK, and it runs 10 homes throughout the country.
It is appealing for families to take part in its fundraising Big Chocolate Tea to support the houses.
The fundraiser takes place this week across Britain, and the Trust are urging people to host a chocolate-themed tea party, bake or cake sale.
All you need is a love of chocolate and the ability to have a bit of fun whilst raising money for a worthwhile charity, which tirelessly supports families like Brody's.
It costs the Sick Children's Trust £30 to support a family for one night, so the annual Chocolate Tea is vital for raising much-needed funds to allow that support to continue when families are faced with a seriously-ill child.
In this case, it really is a piece of cake to make a difference.
---
READ MORE
Parents' heartbreaking bid to change 'cruel' stillbirth law
Experts warn that doctors are over-diagnosing asthma in children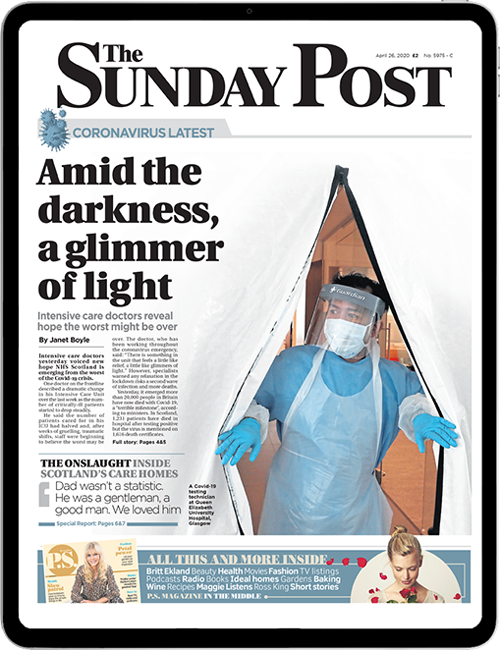 Enjoy the convenience of having The Sunday Post delivered as a digital ePaper straight to your smartphone, tablet or computer.
Subscribe for only £5.49 a month and enjoy all the benefits of the printed paper as a digital replica.
Subscribe