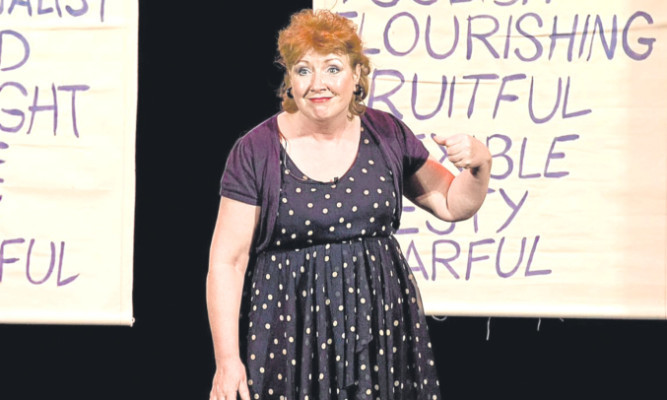 Amenable River City star Libby McArthur admits she's still surprised when people in the street know her.
"I'll stop and talk to a baby or pat a dog's head out in the street, like I've always done, and then get a fright when I realise the people they're with know who I am," reveals Libby, who's played Gina in River City since the soap started 11 years ago.
"I really believe River City is a significant part of Scottish culture now and I'm very proud of Gina.
"People will call me Gina for an entire conversation."
As well as being an integral part of Shieldinch, Libby has featured in plenty of other Scottish telly hits, including Taggart, High Road, Hamish Macbeth and Rab C Nesbitt.
But she's also a keen writer. The 53-year-old has penned stage play The F Word, a comedy-drama about being fifty-something.
It stands for Facebook, feminism, friends and lots of other f words, but not the one you might be thinking of.
"I first wrote it for a festival about ageing in Renfrewshire, just a few months after I turned 50," explains Libby.
"But I've rewritten it and now I have a producer, director and a whole team behind me, so I've probably upped the level of nerves I feel because this time it's much bigger.
"I'm interested in the idea that I'm putting myself through this, because your nerves tend to become more threadbare as you grow older.
"Rehearsals are going well. I never had a rehearsal period the last time apart from standing in my living room with my pal and her dug after she'd put the weans down."
After a theatrical first half, Libby returns for a Q&A with the audience, where she'll be joined by a different celebrity guest each night.
The Edinburgh-born actress insists storytelling has always been a part of her. "My dad was a fireman and my mum was a nurse, so there's always been an element of providing assistance to others," she confesses.
"But I think storytelling is a tool for change, too.
"I can't not write about what I find interesting. I feel it's part of my purpose, to pontificate at some level.
"But it's got to be funny because I like to make people laugh. There's healing in that, I think."
The F Word is at Oran Mor, Glasgow, on Thursday, Friday and Sunday. Tickets £10-£12.50 from 08444 771 000.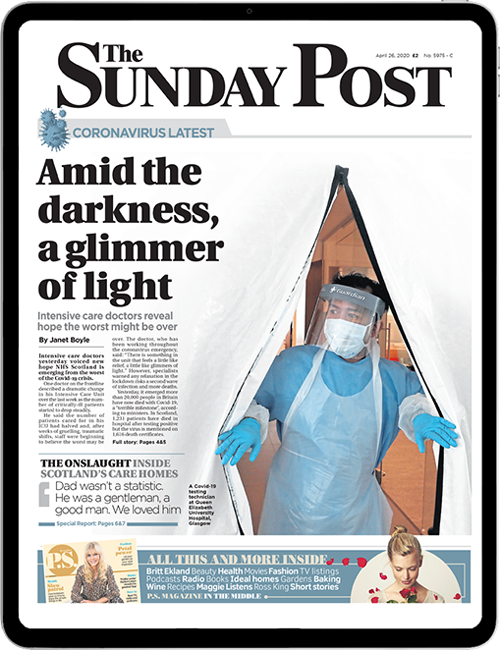 Enjoy the convenience of having The Sunday Post delivered as a digital ePaper straight to your smartphone, tablet or computer.
Subscribe for only £5.49 a month and enjoy all the benefits of the printed paper as a digital replica.
Subscribe