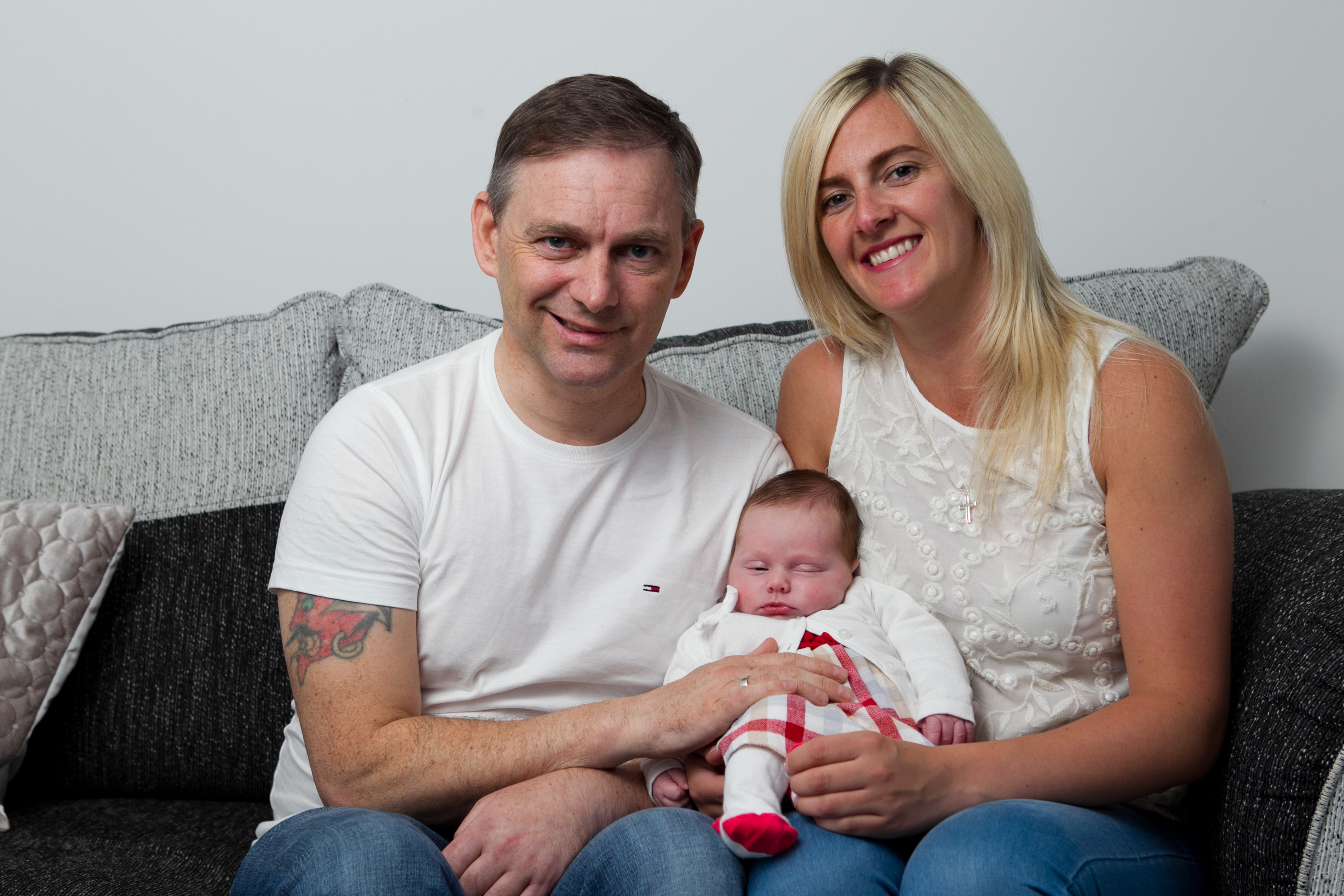 A FOOTBALL boss who suffered a near fatal stroke has told how he battled back to health just in time to cut the cord at his daughter's birth.
Airdrie boss Eddie Wolecki Black, 50, was given a 30% chance of survival after he was rushed to hospital earlier this year.
Incredibly – just days after he was released from hospital – Eddie was present for the birth of daughter Sophia.
Today, in his first exclusive interview, he reveals how he's been spurred to fight to get his health back by wife Emma and his month-old bundle of love.
"Without Emma I don't think I would be alive," relieved Eddie said last night. "She's been there for me at every moment.
"And Sophia is a gift. She's become my special motivation to get better because I want to bond with her."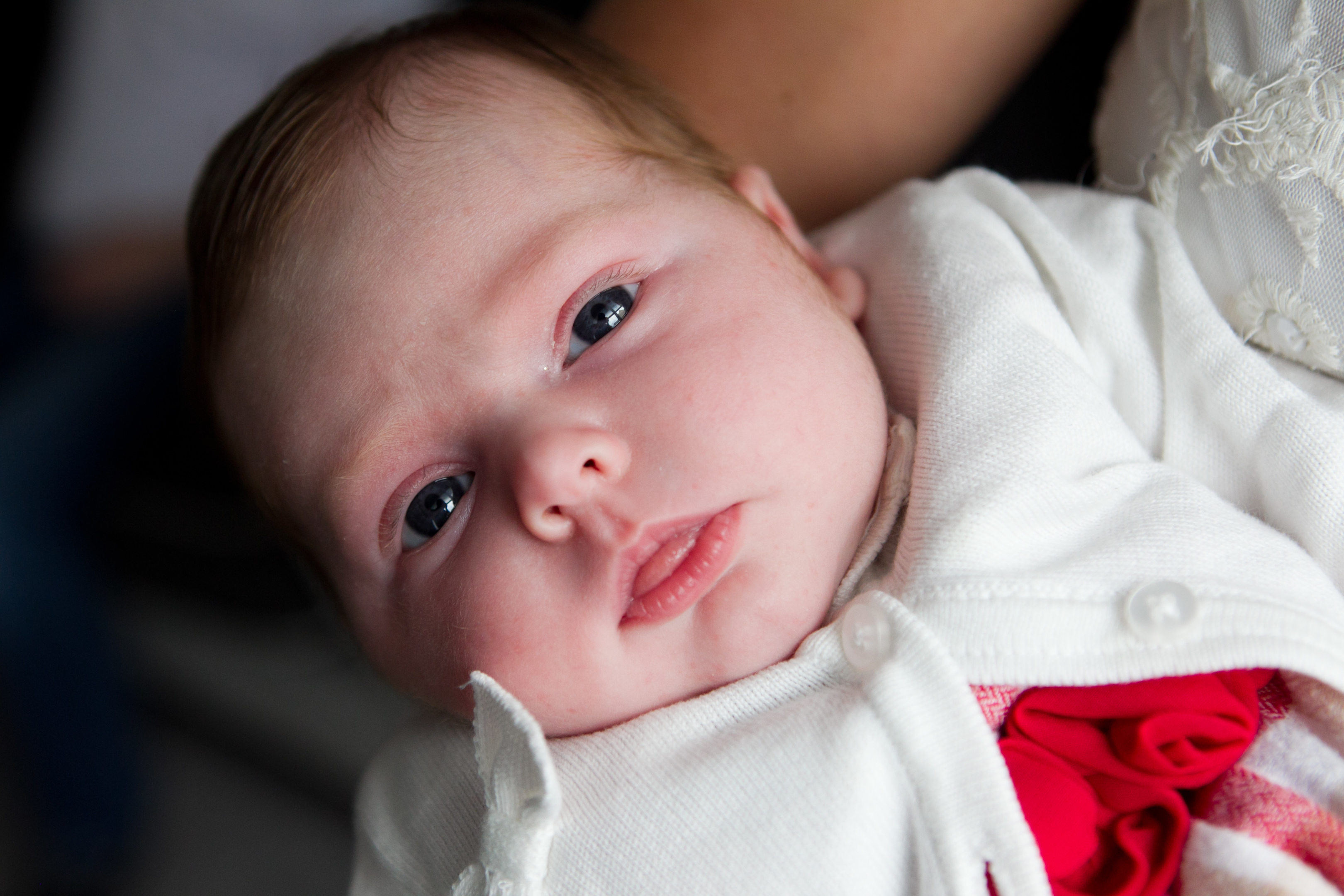 Eddie – who was super fit prior to the medical emergency – said he felt helpless at the birth and still faces an uphill battle back to full health.
"I was discharged on May 29 and then Emma went into labour in the early hours of June 1.
"I wasn't home of long, but at least I was able to cut the cord," he said. "I can look back on what has been a very difficult time and still have the positive memories of Sophia being born."
The medical drama unfolded in March during a League One game against Cowdenbeath.
The club's quick thinking physio Kirsty Hughes spotted Eddie's tell-tale symptoms and arranged for an ambulance to get him to hospital within the golden hour, essential for the best chance of surviving a stroke.
For the next three months Eddie battled back from the brink, confounding medics with the speed of his recovery.
Speaking for the first time since the stroke Eddie said: "The statistics are pretty stark. Seven out of 10 people who suffer the stroke I did don't make it. It can't be any clearer than that.
"I don't think I would be have survived if it wasn't for Emma, she's been there for me every step of the way.
"And now we have Sophia. She's a gift and the motivation I need to get back to health."
Eddie – who took charge of Airdrie last December – said he started to feel unwell just before half-time as he made his way into the tunnel.
He instantly realised he was in trouble was when he was unable to turn on a bathroom tap near the changing rooms.
"My usual procedure is go to the bathroom, gather my thoughts and then speak to the players," he explained.
"But, I couldn't turn the tap on when I went to wash my hands.
"As soon as I explained to the physio I didn't feel too well she recognised the symptoms.
"Kirsty sat me down in the dressing room and did some tests to confirm what she thought was happening.
"Thirty six minutes later I was in the Victoria Hospital in Kirkcaldy. The CT scan confirmed I'd had a haemorrhagic stroke."
Emma was in the stand with her mum as the drama unfolded.
"I could see he was pale," she said. "I mentioned to my mum that he didn't look very well at all."
At half-time, she was told she was needed in the changing rooms urgently.
"Straight away I knew there was something wrong. It was pretty clear he'd had a stroke when I got to Eddie.
"His left side was limp and he couldn't speak properly.
"It all happened so quickly.
"It was terrifying. People have asked my how I've coped. But to be honest, you just have to manage and get on with it.
"If I was getting upset and down, it's certainly not going to help the situation."
For a month Eddie remained in a critical condition and constantly under expert medical supervision.
He'd lost all movement on his left side and was unable to hold his head-up straight or eat.
The recovery process has been slow and difficult for Eddie who has been forced to relearn virtually everything, including basic balance, eating and drinking.
"It was so tough to accept, and still is, when I have been so active.
"The rehabilitation is hard and frustrating. You're trying to remember how to do something that was second nature.
"The simplest things become a real test.
"You can wander through life and take so many things for granted. This has given me a whole new perspective on things."
With strokes now one of Scotland's biggest killers, Eddie has been told he was probably struck because of his workaholic attitude to football.
"The problem was I was doing 15, 16 hour days," he said. "One consultant explained it's like driving a car from Edinburgh to Glasgow every day without tending to it – eventually something is going to blow.
"In my case it was my brain.
"Without a doubt this is the biggest fight I have had to take on in my life – but I have never been one to back down."
Eddie has returned to work in an advisory role at Airdire two days a week, but wants to go back full time straight away.
His first goal is to be fit enough to go swimming with Sophia when the family go on holiday to Spain in September.
He added: "I'll need to get my left arm back working or I'll be swimming in circles."
---
READ MORE
Girl who survived TWO strokes aged just three learns to walk, talk and smile again
Good night's sleep and regular exercise 'significantly cuts risk of stroke'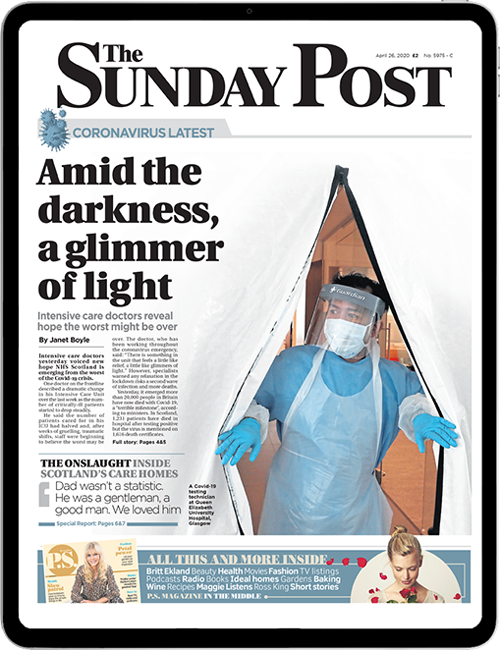 Enjoy the convenience of having The Sunday Post delivered as a digital ePaper straight to your smartphone, tablet or computer.
Subscribe for only £5.49 a month and enjoy all the benefits of the printed paper as a digital replica.
Subscribe