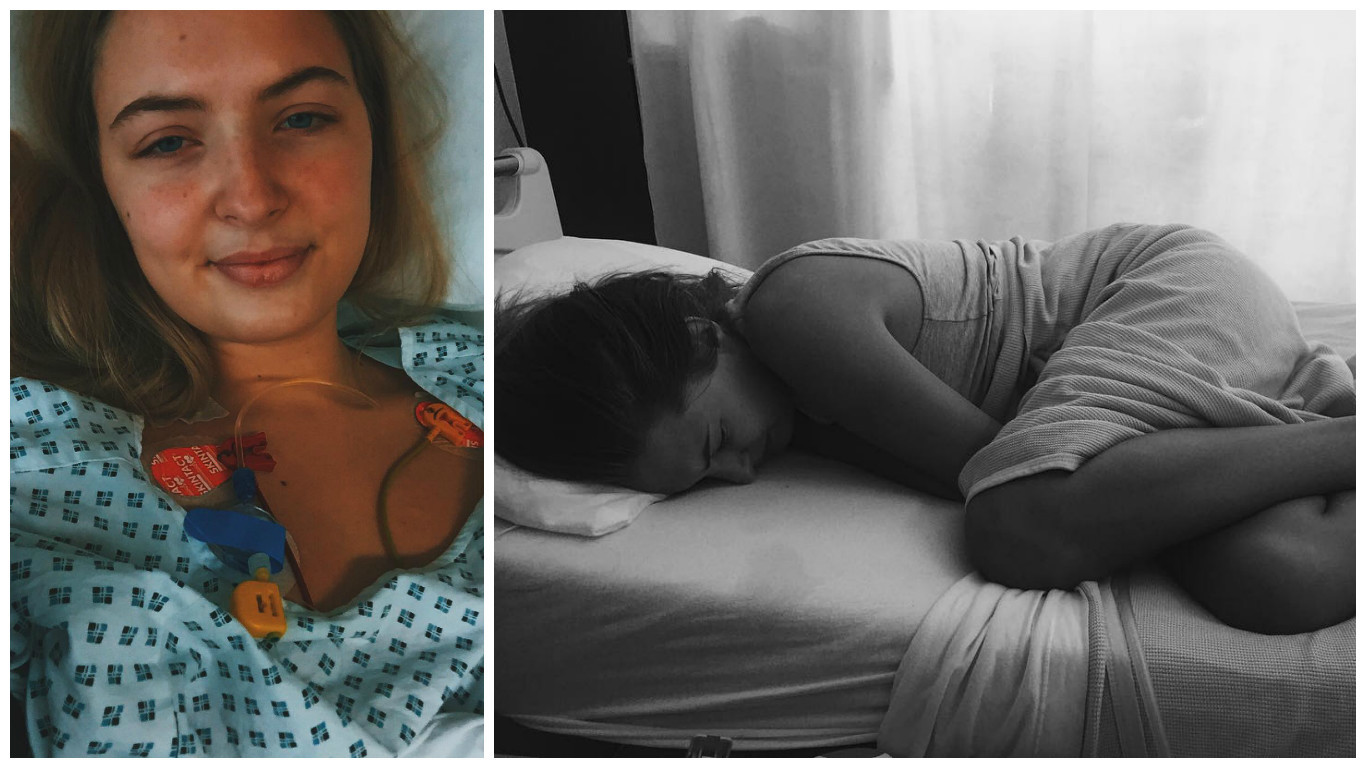 TEARS stream from Lesley Lister's eyes as she flicks through photos of her daughter on her phone.
"Most of them were taken in hospital – or when she was in bed," she says.
"But I suppose that's been a way of life for Abi for the last five years. She's in pain all day, every day. We just want it to end – and to get Abi back."
Abi is just 24, an age when she should be living life to the full, partying with her pals and carving out a career.
Instead she spends her days in her room with the blinds drawn, curled up in the foetal position, clinging to a hot water bottle, whimpering as she wills a cocktail of morphine and tramadol to work.
The potent painkillers, she says, do little more than take the edge off the constant abdominal pain, which is often so debilitating that she can't even make it out of bed without collapsing in a heap.
"It's no way of life," mum-of-four Lesley says.
"And it's heartbreaking. As a mother, all you want is for your children to be happy – and healthy. I just feel so helpless."
Abi has been diagnosed with eight different bowel, bladder and autoimmune conditions, had eight operations and been seen by seven medical specialists.
In spite of this, she is still not pain-free – and every day her condition seems to deteriorate a little more. She is desperate for doctors to find a cure.
"It's a bit like a jigsaw, but nobody is putting all the pieces together," Lesley explains.
"Abi has a complex combination of conditions and requires a multidisciplinary approach, but each specialist seems to be looking at her from their own point of view and there's little or no liaison between departments.
"This is very frustrating as we believe the conditions are all connected and the autoimmune involvement is underlying it all.
"Nobody seems to have looked at Abi's health in its entirety."
Abi adds: "People and doctors know I'm in pain all the time but they really don't understand the unmasked reality of being in pain every minute of every day.
"The pain I experience every day is like a hot iron searing my organs, like hot acid is melting away my insides. And on a good day it's like being punched in the gut over and over. The pain is suffocating.
"It's a constant battle every single minute of every day to stay positive. A lot of the time pain wins, but I won't let that stop me fighting it."
Abi's illness first began in April 2011, when she doubled over with a sore stomach.
Lesley and husband Gary, 53, initially suspected food poisoning, but when the pain hadn't subsided the following day, they ended up at the GP.
"We assumed that would be the end of it, but the pain never really went away," Lesley, 51, recalls.
"Looking back, she spent a lot of time in the sick bay at school with sore tummies.
"Of course, I thought she was just skipping classes, but now it seems like the problems were there much earlier.
"We just didn't realise it at the time."
Over the next year, Abi was in and out of hospital undergoing tests to find the source of the severe pain.
To date, her diagnoses include coeliac disease, Hashimoto Thyroid Disease and Vitiligo, as well as chronic slow transit constipation, bowel dysmotility, obstructive defecation syndrome, Irritable Bowel Syndrome and an overactive bladder.
She faced the heartbreak of having a stoma fitted aged just 21, but the procedure was reversed a year later for a three-week trial of a Sacral nerve stimulation device, which works by stimulating the nerves that control bowel and bladder function. Sadly that didn't bring Abi any relief.
She's also had her large bowel removed and follows gluten-free and low-fodmap diets to aid digestion issues.
But so far, nothing has been successful.
"Before she got sick, Abi was a happy, bubbly girl, who always had a smile on her face," Lesley says.
"She had a pipe-dream of becoming a pilot, but she's so removed from that now."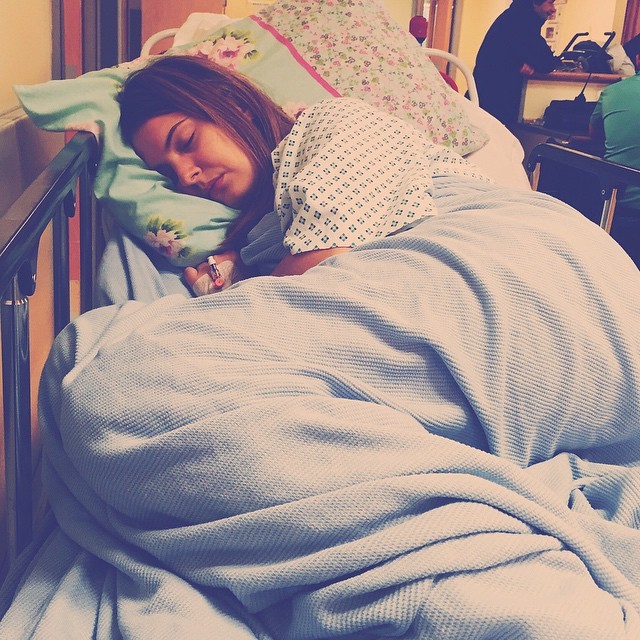 The gym receptionist adds: "For the last 18 months, Abi has virtually been confined to her room. Because of the strength of the drugs, she dozes most of the day and can't really focus or concentrate because of the pain.
"She's managed a few hours out here and there, but last summer is the last time she went out on her own – and after she collapsed in pain, she needed an ambulance to take her to hospital.
"Her condition is so unpredictable that she can't even plan a day ahead, let alone think about her future.
"On a good day, she's able to get up, get dressed, put her make-up on and sometimes make it over the front door.
"But she needs a wheelchair, always wants me with her, we never venture too far – and I have to carry a bottle of morphine in my bag.
"Even then, it is short-lived as, after the adrenaline rush, it's inevitable Abi will crash and end up back in bed again for days on end."
During a flare-up, Abi struggles to make it as far as the kitchen or living room of the family's flat in Glasgow's West End so hardly spends any time with her parents and twin brothers Greg and Stephen, 21.
She has only ever been fit enough to visit older sister Hannah, 26, and niece Ella, 4, in Perth a handful of times.
Just a few weeks ago, the Listers welcomed cocker spaniel Noah into the family – a companion for Abi during the day when she's home alone. Lesley says it's now become about trying to make the best of a bad situation.
She recently set up a Go Fund Me page in a bid to collect cash to fund further tests for Abi which are not available on the NHS. To date, more than £5000 has been raised.
"Under the NHS, Abi's best hope is pain management for the rest of her life," Lesley says.
"But we're not prepared to accept this. She deserves the chance to live her life and we're determined to persevere until we find someone who can help her.
"It is becoming clear that we're going to have to start looking at private care.
"There are clinics in the US where an integrated approach is more the norm, and there are different treatment options not available here. We just want Abi to get better, to lead a normal life again. And we'll do whatever it takes to get her there."
NHS Greater Glasgow and Clyde said: "We are sorry this patient is unhappy with the care she has been receiving.
"We have referred her to the service we believe is the next step in her treatment. It would inappropriate for us to discuss her care with a third party but would be happy to discuss her concerns with her and her family."
To support Abi's fight, visit the Go Fund Me page at gofundme.com/2kff2cc
'As much as I feel like giving up, I won't let go'
ABI, who finds comfort in the church, has charted her journey with a series of honest, open and inspirational posts on Facebook and Instagram.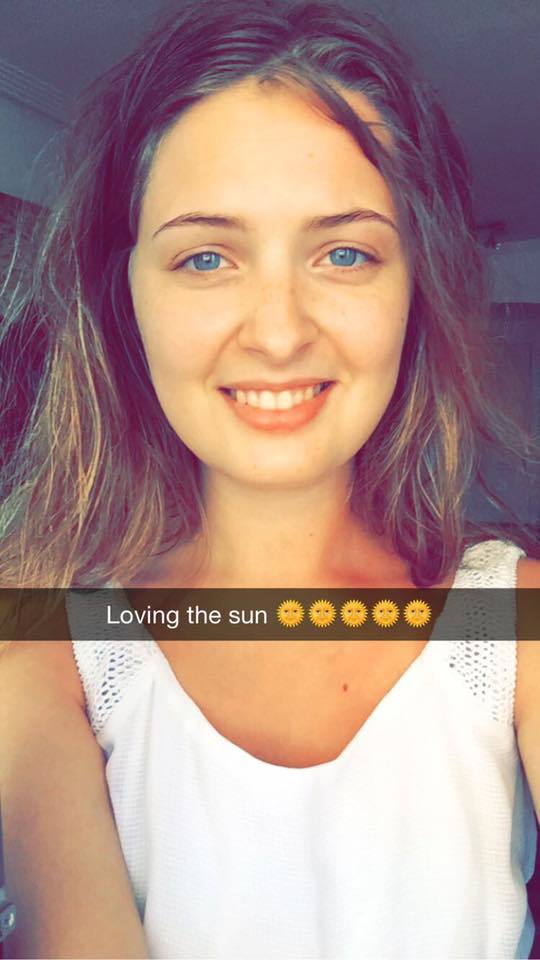 "There have been so many times when I didn't think I could make it one more day. There were even times I didn't think I could make it another second with the pain I was in and I still have a lot of moments where I feel so worn out, undone and unable. Then something kicks in and helps me and I find myself in tomorrow. I did make it. I can keep going. I have more in me than I thought."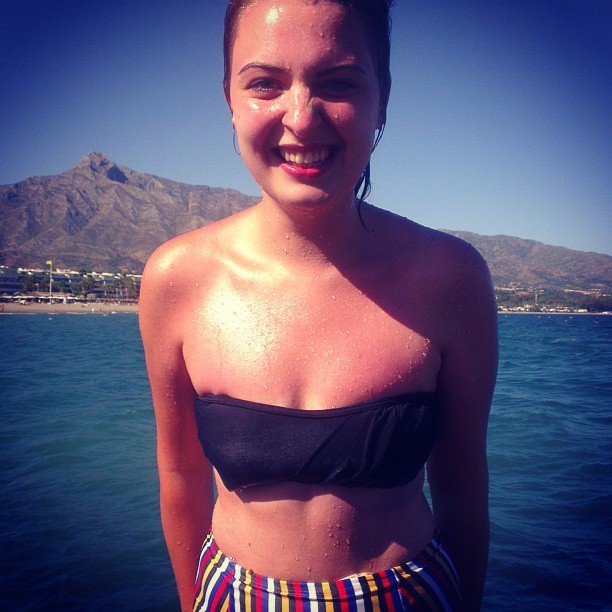 "I don't understand and I can't even describe how horrible it is to experience pain every single day, and how much I want it to end. But as much as I feel like giving up, I won't let go."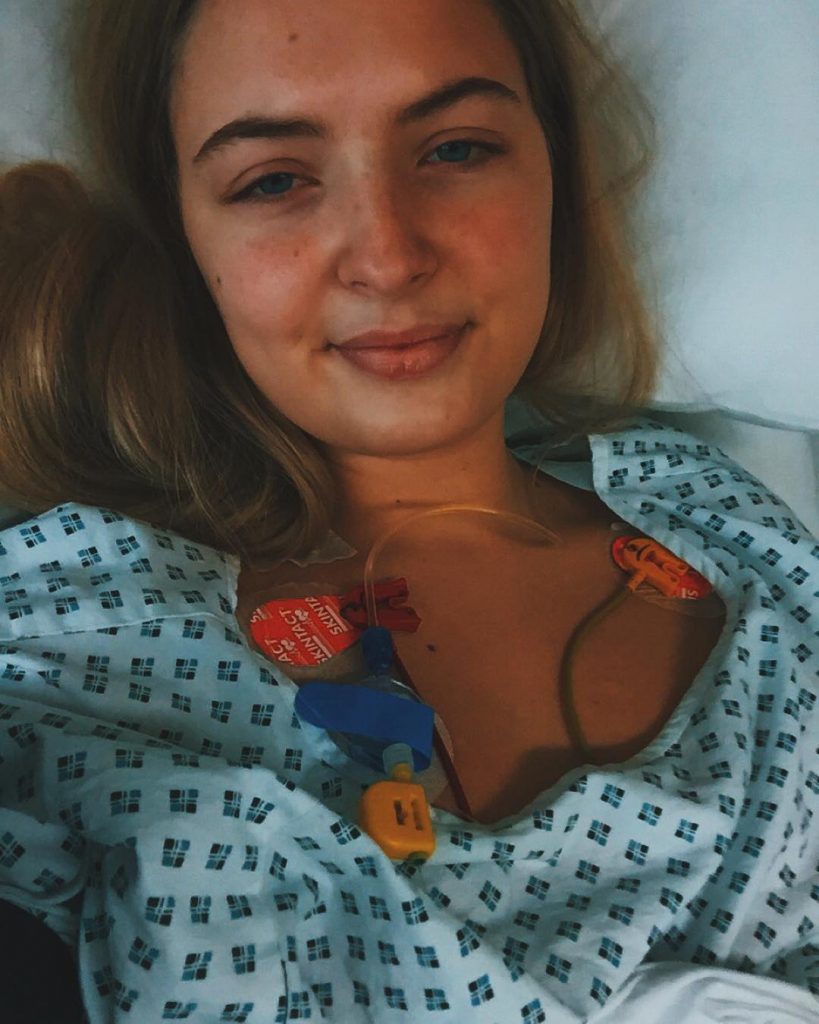 "Every morning, she wakes up and prays that she may have a good day. But even when her days turn out really rough, there's a fire inside that keeps her alive. She pushes, she pulls, she cries, she laughs, she comforts, she loves, she wants, she desires, she forgives, and she moves on. Day by day, trial after trial… she just becomes stronger."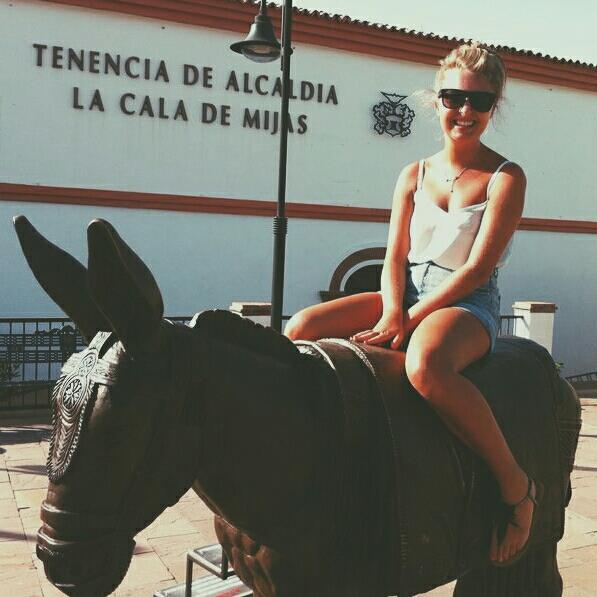 "When life gives you a hundred reasons to cry, show life that you have a thousand reasons to smile."
---
READ MORE
Former Miss Scotland finalist on the battle with ulcerative colitis that changed her life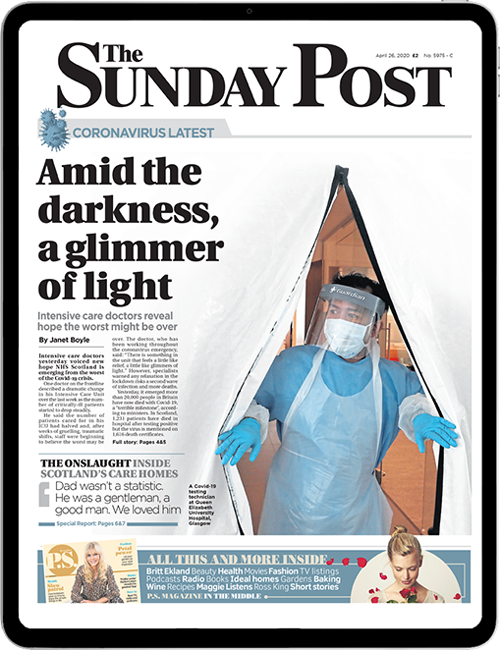 Enjoy the convenience of having The Sunday Post delivered as a digital ePaper straight to your smartphone, tablet or computer.
Subscribe for only £5.49 a month and enjoy all the benefits of the printed paper as a digital replica.
Subscribe