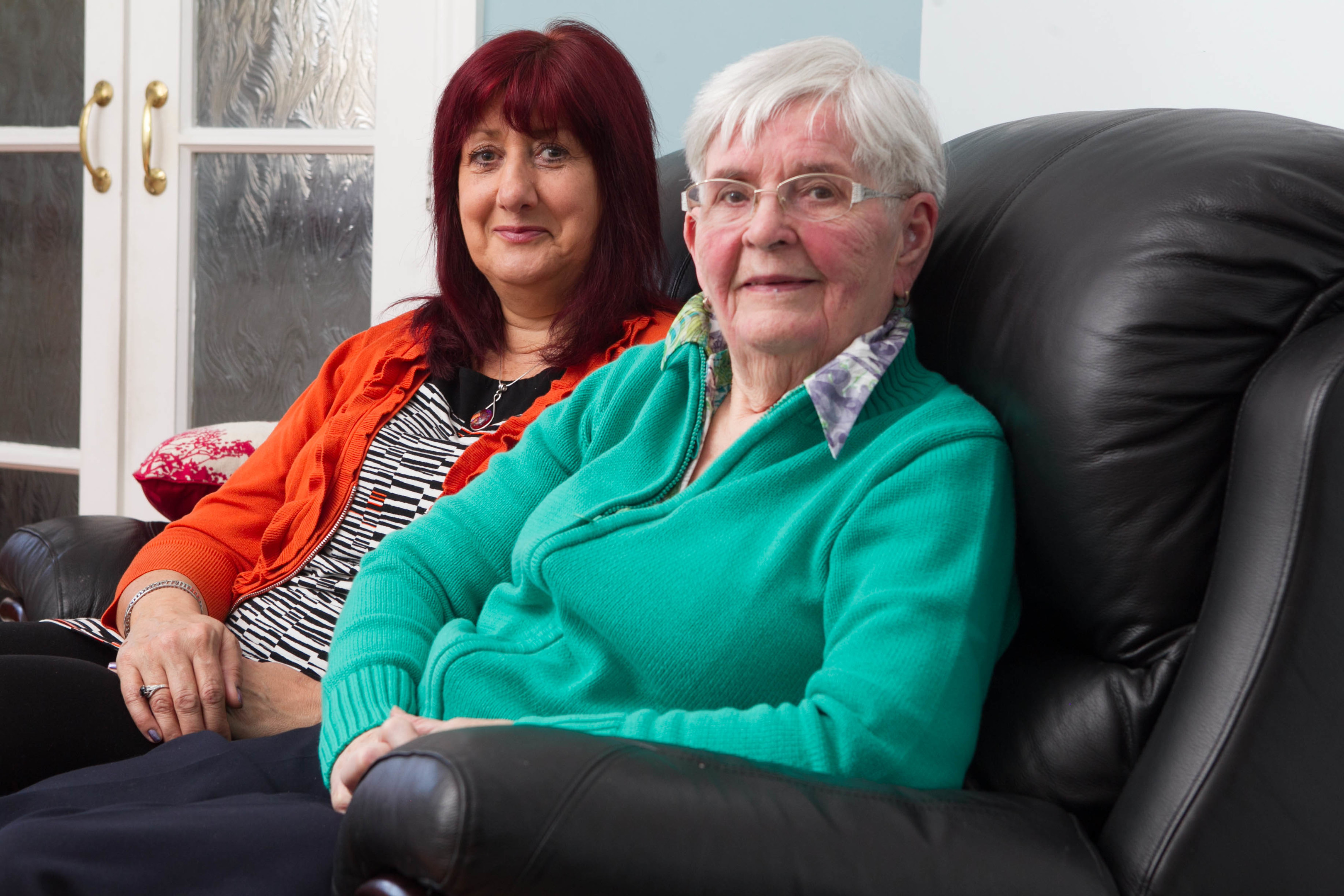 You have to work late, then make the tea and that dishwasher isn't going to load itself.
The weekend? Babysitting the grandkids, then there's the grass to mow and that DIY job you've been promising to do for weeks.
It seems we're forever chasing our tails, desperately trying to find the one thing we don't have. Time.
And that's where those who have too much of the stuff – the lonely – can slip through the cracks.
Yvonne Gorman knows what that kind of life looks like.
She loves her mum, Ina Taylor. She cares for her and makes sure she's well and looked after.
But she's a nurse who works night-shift and has a very busy life. So she was worried about her mum – concerned there wasn't enough human contact in her life.
It began, like it does for many, with the death of a spouse – Ina's husband, Jim.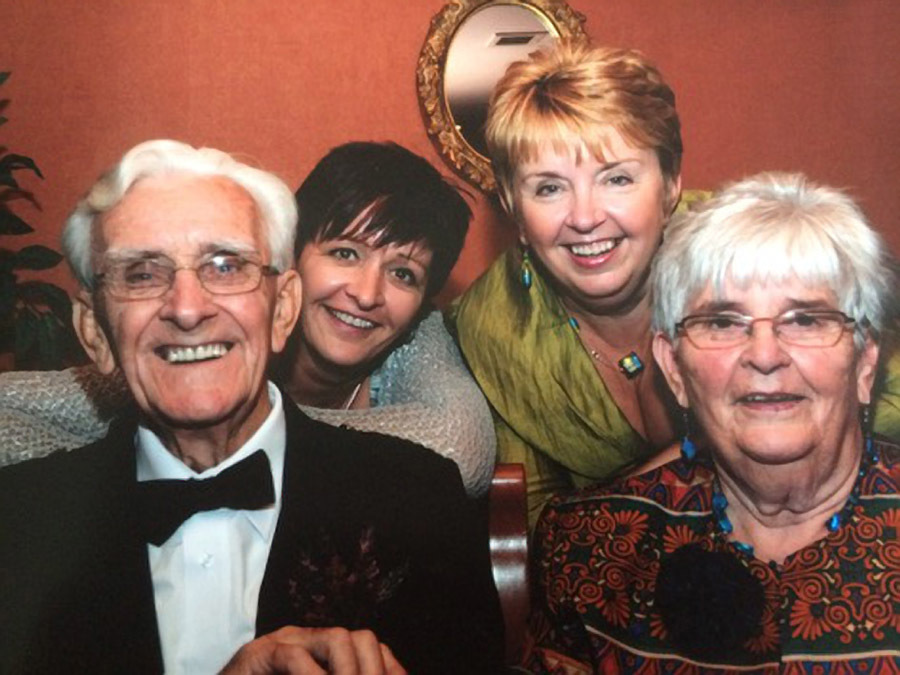 "My dad had dementia and had been in care for two years prior to his death last year," explains Yvonne, 55, from Crossford in Fife. "When she lost dad it was a huge blow. She was at a loss, because he was her day every day.
"I don't think she intentionally isolated herself, but it kind of happened. She was visiting him, so she wasn't socialising with friends."
Yvonne visits her mum every week, but she was still worried Ina wasn't getting the variety of contact she needed.
"With the best will in the world my sister and I can't fill that gap," admits Yvonne. "We're working and there are lots of other commitments with grandchildren and suchlike."
Yvonne's worries about her mum were also tainted by a sense of guilt that she couldn't be there more.
It must be a feeling that is shared by many people.
"I think guilt is a big thing in this kind of situation, I really do," says Yvonne. "People definitely have a real sense of guilt.
"Even when I do go in to see Mum I feel really bad when I have to leave because I think, 'Oh my god, she's on her own'."
In an attempt to connect her with new friends Yvonne and her sister took Ina to social groups for the elderly. But she didn't take to them.
Then they heard about the RealLiving Volunteer Befrienders project run by social enterprise LinkLiving Ltd.
"When Dad went into care Mum was quite depressed," says Yvonne. "We were worried she would go down that route again and isolate herself even more.
"But the befriending project has been a really great thing for her.
"The volunteer, Julie, has different things to talk about than we have. We chat about the usual things – work and grandchildren – whereas Julie is asking Mum about herself
"That's what's important. Someone coming in sees her totally differently. Families often perform more of the caring role, but I don't want her to just have that in her life, I want her to have more than that.
"When I go in I'll do the housework, so I don't do the 'nice' things, if you like – I do the practical things.
"It's knowing there's someone going when we're not there."
LinkLiving's RealLiving project has been an emotional lifeline for Yvonne. It's something she thinks more people should benefit from.
"It's a shame more people don't know about them.
"I know people are a bit reluctant to let strangers into their home or the homes of loved ones but you need to have a bit of trust.
"It's been a really good thing."
Ina couldn't agree more.
When you speak to the sparky 85-year-old about her befriender, Julie Petit, her eyes light up.
"Oh, we're good at talking! We never stop," say Ina.
They've known each other for six months, but sitting together in Ina's sheltered housing flat in Dunfermline, it's clear to see the two women have a natural bond.
Ina was married to Jim for 60 years. But when Jim started suffering from dementia, and then died, Ina's world shrank.
"I enjoyed life," she says. "Jim and I went abroad every year. He was a very friendly person.
"After Jim's death . . ." she stops and sighs. "Well, you've just got to get over it I suppose.
"But I do get lonely. You have to get on with it, though. Watch telly or try to get out. But I like to talk."
Being introduced to Julie was a real boost – and the enthusiasm goes both ways.
Julie – who moved from Wales to Scotland 23 years ago – gets a huge amount out of the relationship, too.
"It's nice because I know I'm company for Ina, but Ina is also company for me," the former nursery manager says.
"I lost my mum and dad, so I don't have that generation. It's good to have that connection. It's definitely a two-way thing."
Julie is well aware that loneliness can strike anyone, and is a firm believer in the benefits of befriending.
"So many things have changed for the older generation, things that mean isolation for some," she says.
"From a society point of view we're coming round to the idea of doing things with volunteers instead of families. You think 'how would I like to be treated when I'm getting older? What would I need? If I don't do something, will anyone else do something?'
"I just hope somebody will do that when I need someone."
The last word goes to Ina.
"I'd definitely recommend it," she smiles. "It's made a real difference to me."
And the best part of it?
"The company," she says simply. "Just the company."
---
READ MORE
Forget Me Not: Technology could be the key to fighting pensioner loneliness crisis
Forget Me Not: We must work together to ease the pain of loneliness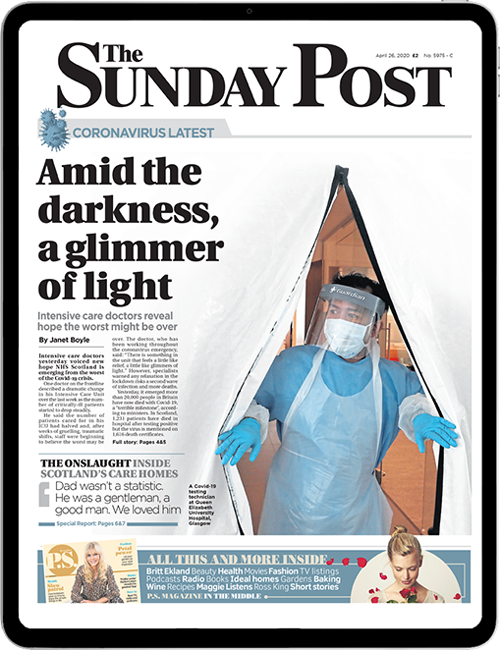 Enjoy the convenience of having The Sunday Post delivered as a digital ePaper straight to your smartphone, tablet or computer.
Subscribe for only £5.49 a month and enjoy all the benefits of the printed paper as a digital replica.
Subscribe