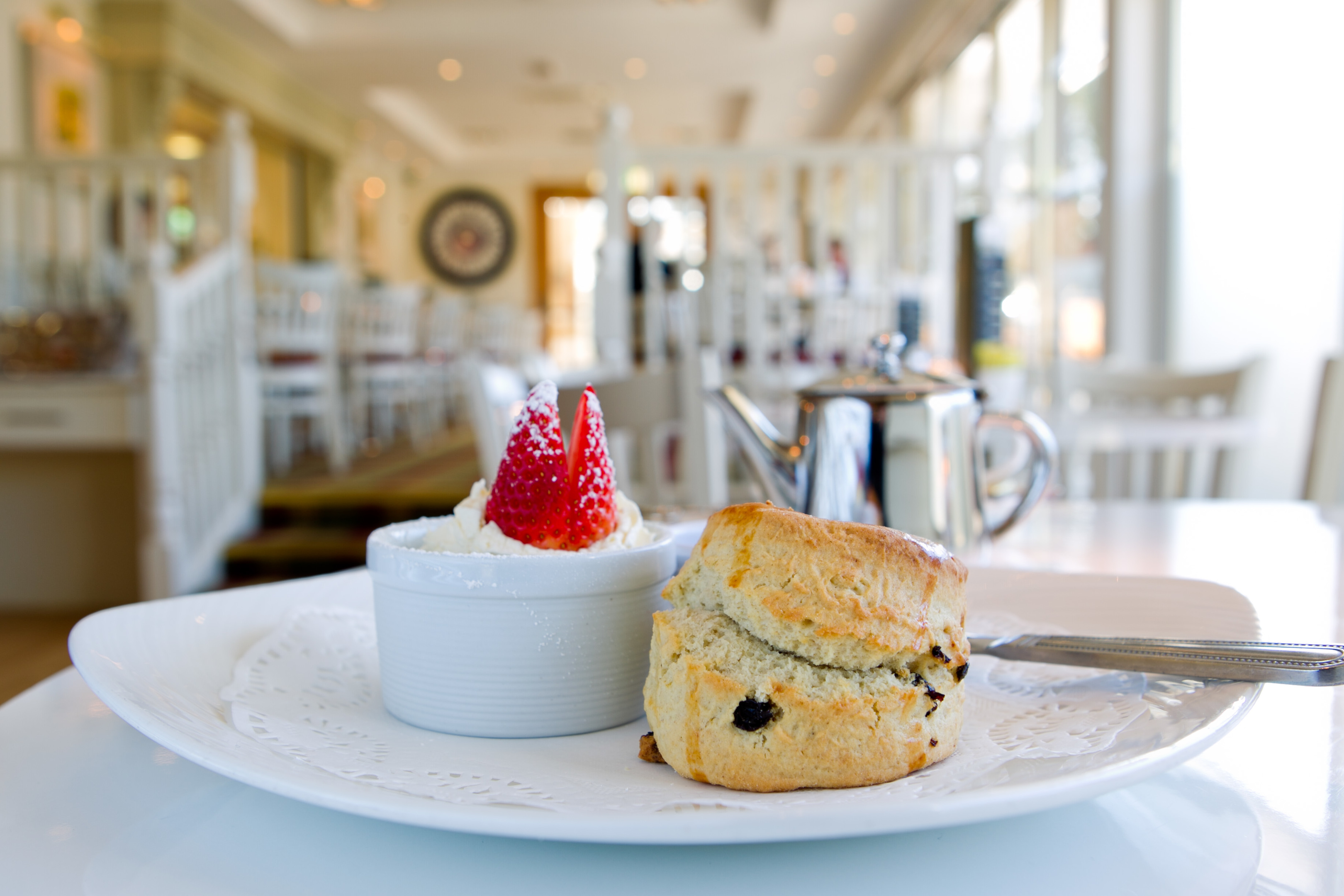 It has all these mountain things round it that people seem to like, and water and islands and suchlike, and tumbling skies, purple heather and so on, and so on. You should take a drive up and have a look.
Motoring around gawking has an odd effect, though. It makes you want to stop for a cuppa and a scone. There's no use fighting this urge, it is human nature that has evolved in us over the years. But where to stop? Scone Spy has the answer.
Go to the village of Gartocharn, on the Old Military Road that heads towards Stirling from the loch. There you will find The House of Darrach. I swear, by the honed blade of my scone-buttering knife, you will not be disappointed.
Being The Scone Spy has good bits. The good bit is that you have to eat a scone. The bad bit is that you have to eat a scone! With no real time for a long stay, ideally I'd have liked time to sample the three-roast carvery that the House of Darrach had on offer during my Sunday visit. The mix of bird, beef and gammon looked absolutely scrumdiddlyumptious. In fact, it was possibly even yumdiddlymunchus!
But scones were the order of the day. We ordered fruit scone with butter and jam, and fruit scone with cream and jam (to ensure we sampled all the main food groups).
The scone-maker, in the scone-making room (known as the sconnery to we experts) obviously recognised a connoisseur must be at one of his tables, so, unasked, sent out one scone with raspberry jam, the other with strawberry.
To the seasoned tastebud, it seemed to be home-made jam. This is worthy, in itself, of a Scone Medal for Valour.
The scone itself was heated, with a lightly-browned exterior and an almost-doughy-but-not-too-doughy middle. Just the way a scone should be.
However, there is another very good reason to visit the House of Darrach.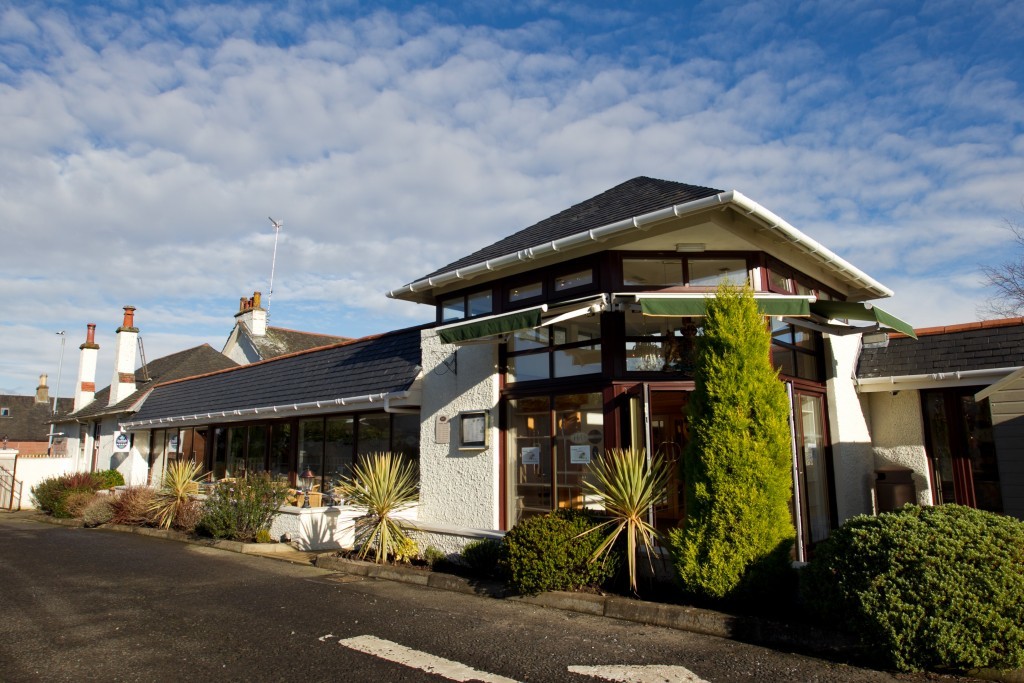 The attached shop is just marvellous. It is big, for a start, but what sets it apart is the stock. Many a scone shop also sells nick-nacks, you see. I have wasted many a banal hour browsing boring bric-a-brac. However, there were a great many things here I'd never encountered before. Clever gift-type things that surprised and delighted. Things you don't see elsewhere. I actually enjoyed rooting through the brightly-lit shelves and found myself buying a few items.
This certainly isn't my usual behaviour!
And I must share one further delicate, and although difficult-to-phrase point. It's the men's room. The trouble with most toilets is that, frankly, they smell like toilets.
Not so at The House of Darrach. The rest room was a fragrant delight, pristinely clean, well-lit and a joy to visit.
So for a super scone, and more, take a drive to Gartocharn.
Warm welcome 9/10   Location, Location 10/10    Scone score 10/10
---
READ MORE
Scone Spy: Glasgow's Riverhill Coffee Bar is a little gem
Scone Spy: Dunfermline's community cafe The Hub is friendly and welcoming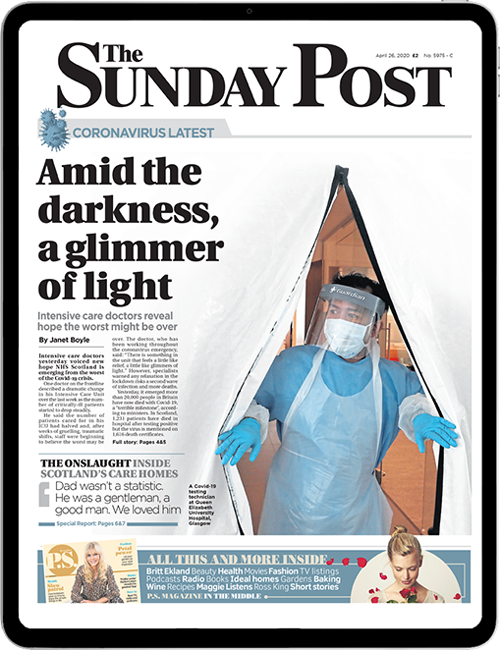 Enjoy the convenience of having The Sunday Post delivered as a digital ePaper straight to your smartphone, tablet or computer.
Subscribe for only £5.49 a month and enjoy all the benefits of the printed paper as a digital replica.
Subscribe