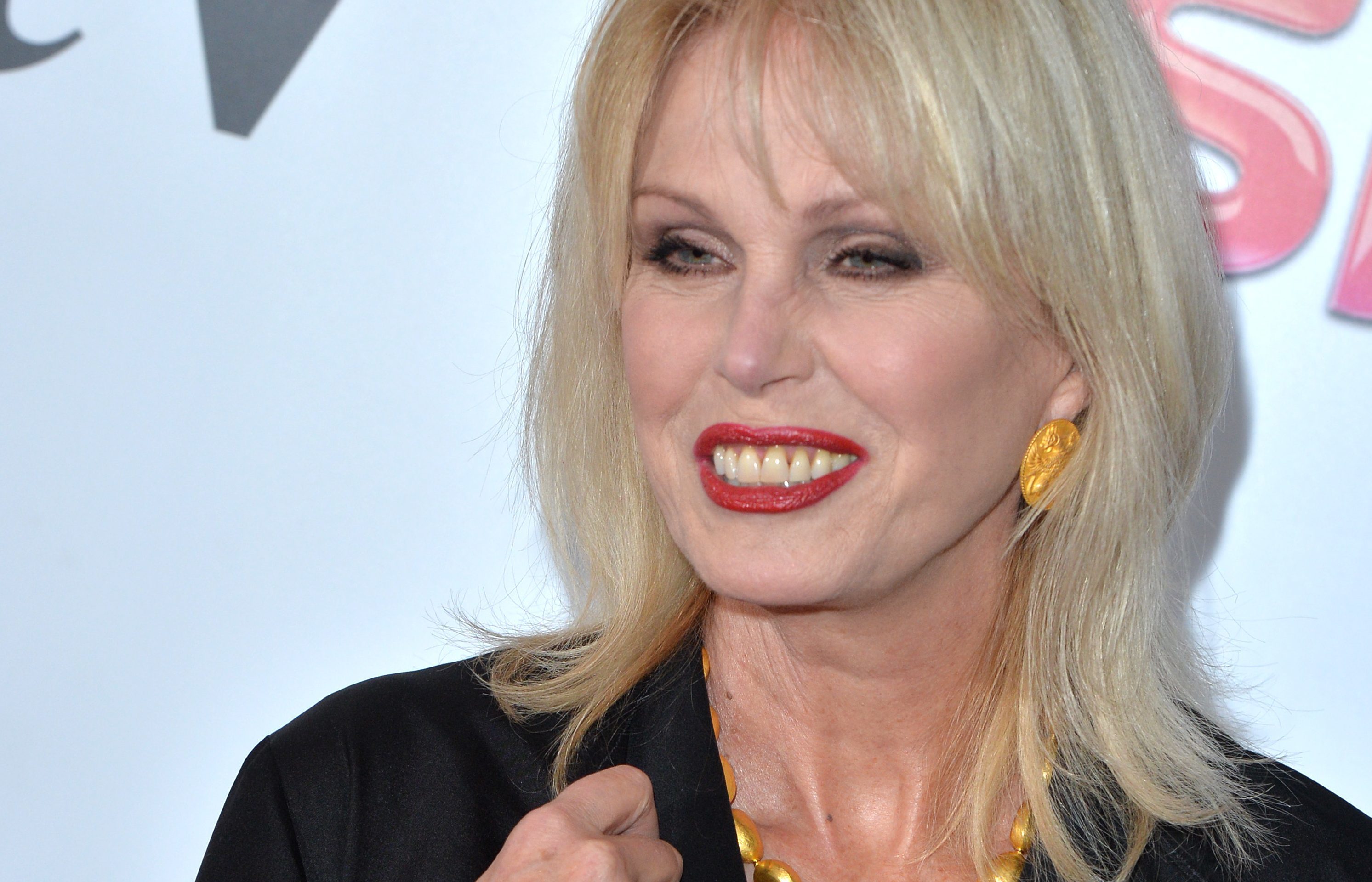 She shot to stardom in the mid-70s in The New Avengers as the karate-kicking Purdey, whose name and trademark short haircut were both Joanna's suggestions and made her an instant sex symbol.
And in the early 80s, she stole more hearts in the cult sci-fi series Sapphire & Steel.
Even the boozy, brassy Patsy Stone of Absolutely Fabulous won Joanna a new legion of admirers and, it has to be said, she's still turning heads.
"I was driving along in my Smart car and a young man in a fantastic car pulled up alongside me," she laughs in her posh, velvety tones.
"I smiled at him and told him he had a lovely car. Then he sped off but kept pulling up beside me and grinning.
"I thought: 'Oh no, he got the wrong impression from that grin. Does he know I'm 100 and a granny?'. So I tried to give him a schoolmistressy look instead."
To be honest, that probably just made matters worse . . .
It has to be said, the only one not fussed about turning 70, as she will on May 1, is Joanna herself.
"Yay! I am so excited," admits Joanna, who was born in Srinagar, India in 1946.
"It's hard to explain how getting older feels. I was formed so many years ago. All that's changed is the outside, the person inside hasn't.
"Getting older isn't a sin. If you're alive, you'll get old. There's no point denying it.
"If you've done how much I've done, you are just jumping for joy when you hit my age. I have amazing things happening this year, so roll on 70!
"I always wanted to be old. When I was 10, I wanted to be 18, when I was 18, I wanted to be 30. I love old.
"I love old people and I always knew old would be good for me and would contain great glories.
"This year will be utterly fabulous."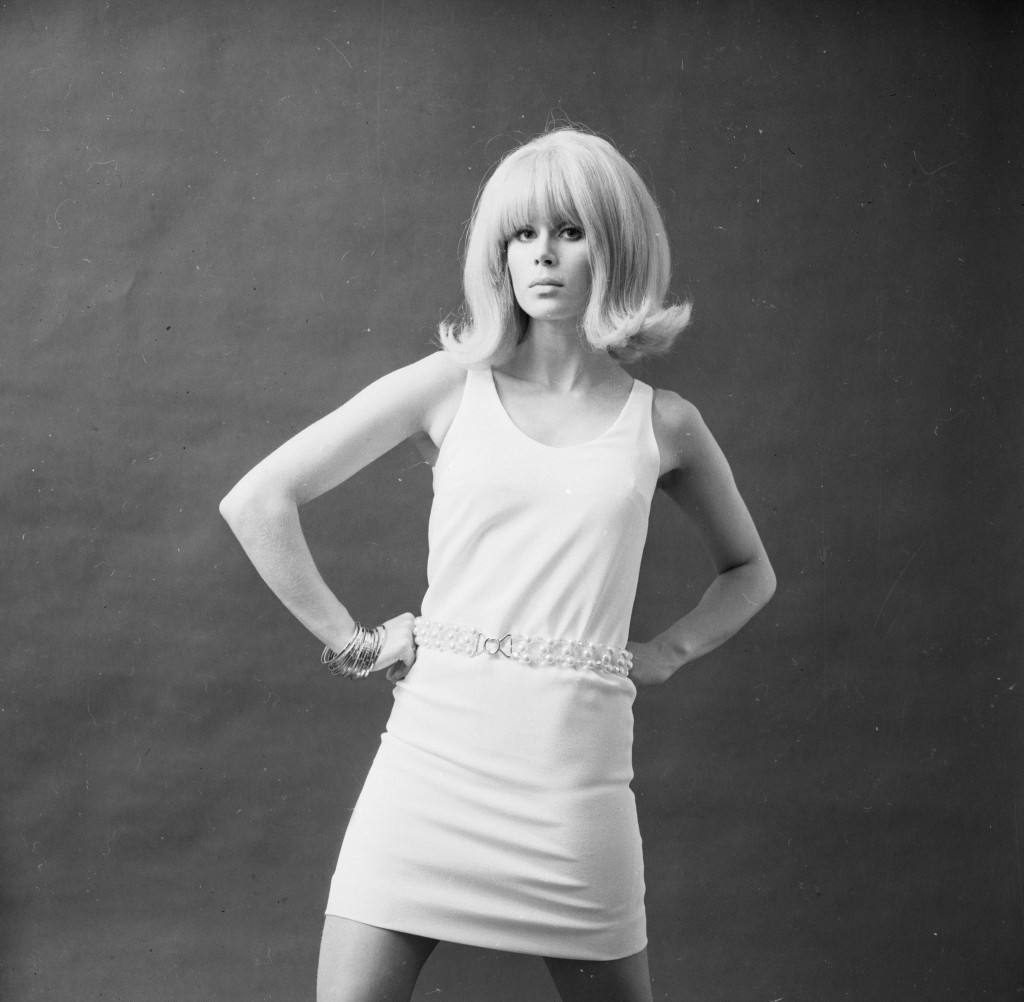 Joanna received the prestigious Women In Film & Television lifetime achievement award last year after a career that began with her role as a Bond girl in On Her Majesty's Secret Service.
"I've been working, as most people have, since I was 18 and I shall be banging on for a bit longer," says Joanna, glam gran to Alice and Emily.
"I came in from modelling, which was then rather unorthodox and it was all learning on the job, scrabbling and occasionally fibbing, pretending you'd been in something you hadn't or that you had a film coming out and you hadn't even made one!
"Bluffing is a politer way of putting it rather than outright lying."
Like many people of her age, Joanna has a bucket list, but says: "There's plenty on it, but it's hard to leave my family when I film. And I can't do everything in the world.
"It means you miss out on the rest of life and life is getting shorter for me, as it does for everyone. My days are measured."
Mind you, one thing she ticked off a couple of years ago was snogging Leonardo DiCaprio in Martin Scorsese's The Wolf Of Wall Street, when she played his wife's aunt.
"Obviously it was one of the main reasons I took the part!" she says.
"Leo was an adorable guy. I'd always longed to meet him. It took 27 takes — 'Sorry, Martin, I didn't get that quite right, can we go again?'
"I have it in my contract now. Every job I do, I have to kiss DiCaprio at some point."
Alas for Joanna, Leo doesn't have a cameo in this year's Absolutely Fabulous: The Movie and the question must be if she can keep playing Patsy even as a septuagenarian?
"Absolutely! The great thing is we already did an episode of Ab Fab where we looked to the future," says Joanna.
"We had four and a half hours of make-up, our skin covered by liver spots and big, saggy bosoms made out of sand, so we've been about as far as we can go in terms of old.
"I would be insane if I didn't say how much I adored doing Patsy because quite apart from anything else, it's spanned nearly 25 years.
"You never get a part for that long — nobody except in Coronation Street has had a character they know so well for so long."
In fact, Joanna had a brief but memorable role in Corrie in 1973 as a girl who turned down Ken Barlow's marriage proposal.
She has no intention of retiring and wants to do another Bond — well, Dame Judi Dench appeared in her final one aged 80, so there's still plenty of time.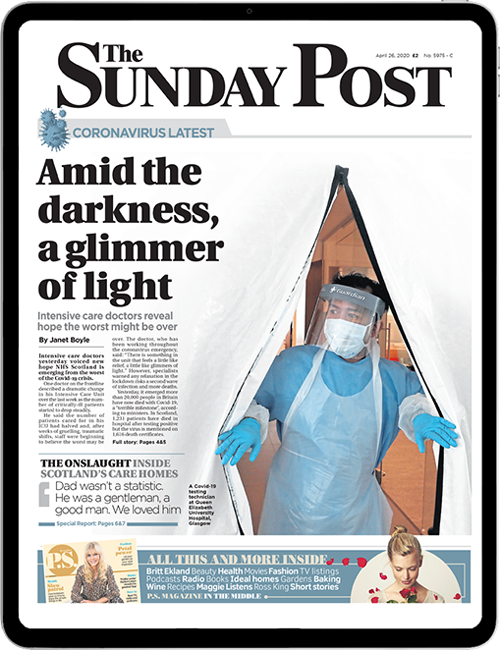 Enjoy the convenience of having The Sunday Post delivered as a digital ePaper straight to your smartphone, tablet or computer.
Subscribe for only £5.49 a month and enjoy all the benefits of the printed paper as a digital replica.
Subscribe