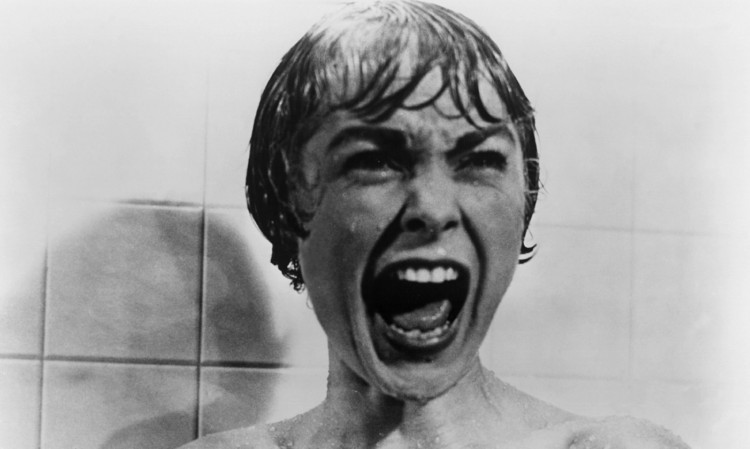 You can tell a film's a classic if people are still watching it years after it was made, and 50 years on, so many 60s movies still have us tuning in in our millions.
Kids who weren't born until decades after it was released can sing along to The Sound Of Music, or quote The Italian Job's brilliant lines.
The 60s was also the decade of the "cool" leading man with Clint Eastwood, Paul Newman and Robert Redford and Steve McQueen. Here's our list of the ten best films from the swinging sixties.
10. THE ITALIAN JOB
How good did Michael Caine look as the sharply-suited London thief Charlie Croker? There are so many great elements the soundtrack, the Minis, Noel Coward and the literal cliff-hanger ending. But the script takes the cake. Altogether now: "You're only supposed to blow the bloody doors off!"
9. BREAKFAST AT TIFFANY'S
One of the greatest rom-coms, Audrey Hepburn was never better than as the wonderfully-named Holly Golightly. She actually felt it was her most challenging role, as the nave, eccentric caf society gal was such an extrovert, whereas in real life, Hepburn was very introverted. People still ape Holly's trend-setting style, and the "little black dress" by Givenchy is one of the most iconic items of clothing of the last century.
8. COOL HAND LUKE
This drama about a former war hero in a Florida prison camp who refuses to submit to the system cemented Paul Newman's star status. But though he was Oscar-nominated, it was co-star George Kennedy who won for his portrayal of Dragline, leader of the prisoners. He invested $5,000 of his own money in advertising ahead of the awards and it paid off, as he admitted: "My salary multiplied by 10 the minute I won."
https://youtube.com/watch?v=JoJmcgcpUJ8
7. MARY POPPINS
Julie Andrews won the Best Actress Oscar for her portrayal of the nanny with the flying umbrella. We all know Dick Van Dyke's Cockney accent wasn't the greatest but we can forgive him for a joyful performance. In a 2003 poll of the worst film accents of all time, Dick's diction came second but he blames an Irish accent coach who "didn't do it any better than I did!"
6. DR ZHIVAGO
The epic drama-cum-romance has never lost its charm, remaining the eighth highest-grossing movie of all time. Some found the love story between Omar Sharif and Julie Christie too syrupy but there's no denying it's a beautiful film, with Spain standing in for revolutionary Russia. Even the winter scenes were filmed in those warmer climes with the partisans' charge over a frozen lake replicated by placing a cast-iron sheet over a dried river bed and covering it with fake snow.
https://youtube.com/watch?v=a865TeKLJBE
5. PSYCHO
How did a low-budget slasher flick filmed in black and white by a TV crew become a classic? Because Alfred Hitchcock is a genius. Not even the unheard-of move of bumping off his leading lady before the movie was at the halfway point could prevent it from becoming the most profitable film of his career. But in a movie that showed a naked woman being sliced and diced in a shower, which scene do you think caused most controversy? Janet Leigh flushing torn-up bits of paper down the loo, the first time a flushing toilet had appeared on the big or small screen!
4. BUTCH CASSIDY AND THE SUNDANCE KID
Paul Newman and Robert Redford in the same film? That casting decision alone ensured every lady in the land wanted to see this perfect picture. Neither won an Oscar, though the film's four wins included songwriting duo Burt Bacharach and Hal David for Raindrops Keep Fallin' On My Head. One of the best Westerns in a decade known for its outstanding "oaters", it inspired the hit TV series Alias Smith And Jones, starring Pete Duel and Ben Murphy as outlaws trying to earn amnesty.
3. THE GRADUATE
How good an actor is Dustin Hoffman? Well, he was 30 when he starred as 20-year-old college graduate Benjamin Braddock and yet no one batted an eyelid. And the age discrepancies didn't stop there. At one stage, seductress Mrs Robinson says: "Benjamin, I am twice your age", whereas Anne Bancroft was actually just six years older than her diminutive co-star.
2. THE SOUND OF MUSIC
Can you read that title without hearing Julie Andrews belting out: "The hills are alive . . ."? I can't. Everyone's favourite musical contains so many well-known tunes, the soundtrack album has never been out of print. It won five Oscars, including Best Picture, and the $286m it grossed is credited with saving 20th Century Fox from bankruptcy. Every year, the Hollywood Bowl holds a sell-out Sound of Music sing-along, where the film is played with lyrics underneath the screen, accompanied by the surviving Von Trapp children and the actors who played them.
1. THE GREAT ESCAPE
We've all seen this a thousand times and, on each occasion, we watch with our hearts in our mouths, hoping "the Cooler King" will actually make that motorcycle leap to freedom this time. Do I really need to recap the plot, involving tunnels Tom, Dick and Harry, or can I just take it as read we're all intimately familiar with the storyline?
The Great Escape was one of those 60s movies, often war films, that gathered an incredible international cast. So celebrated British actors such as Donald Pleasence and dear old Dickie Attenborough were seen rubbing uniformed shoulders with Hollywood hunks McQueen, James Garner and Charles Bronson.
For my money, James Coburn stole the show as the laconic Aussie Sedgewick, the worst accent north of Bondi Beach notwithstanding. The least-likely star was the PoW everyone has a soft spot for, wire-happy Ives as played by little Angus Lennie, who went on to play cook Shughie McFee in Crossroads. His tragic end, being machine-gunned as he tried to scale the wire after finally snapping, was authentic as was much of the film. Former inmates of Stalag Luft III were consulted to make sure as much of the film as possible was accurate, though obviously a bit of Tinseltown licence was employed for dramatic purposes. So, while it's true only three POWs made a "home run" and that 50 were executed on Hitler's orders, no prisoner tried to leap the Swiss border fence on a BMW bike!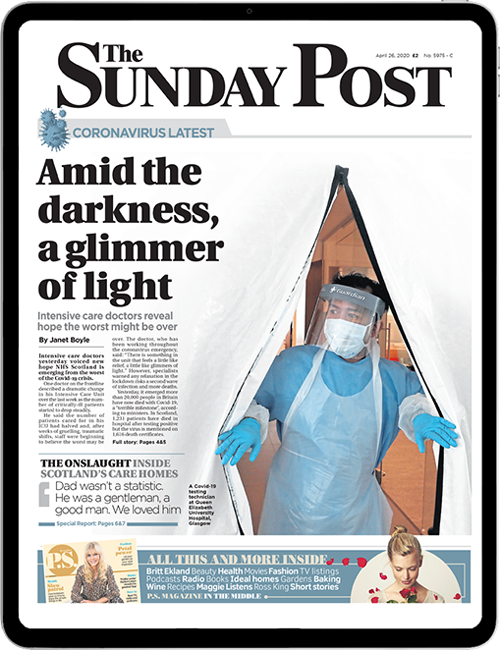 Enjoy the convenience of having The Sunday Post delivered as a digital ePaper straight to your smartphone, tablet or computer.
Subscribe for only £5.49 a month and enjoy all the benefits of the printed paper as a digital replica.
Subscribe