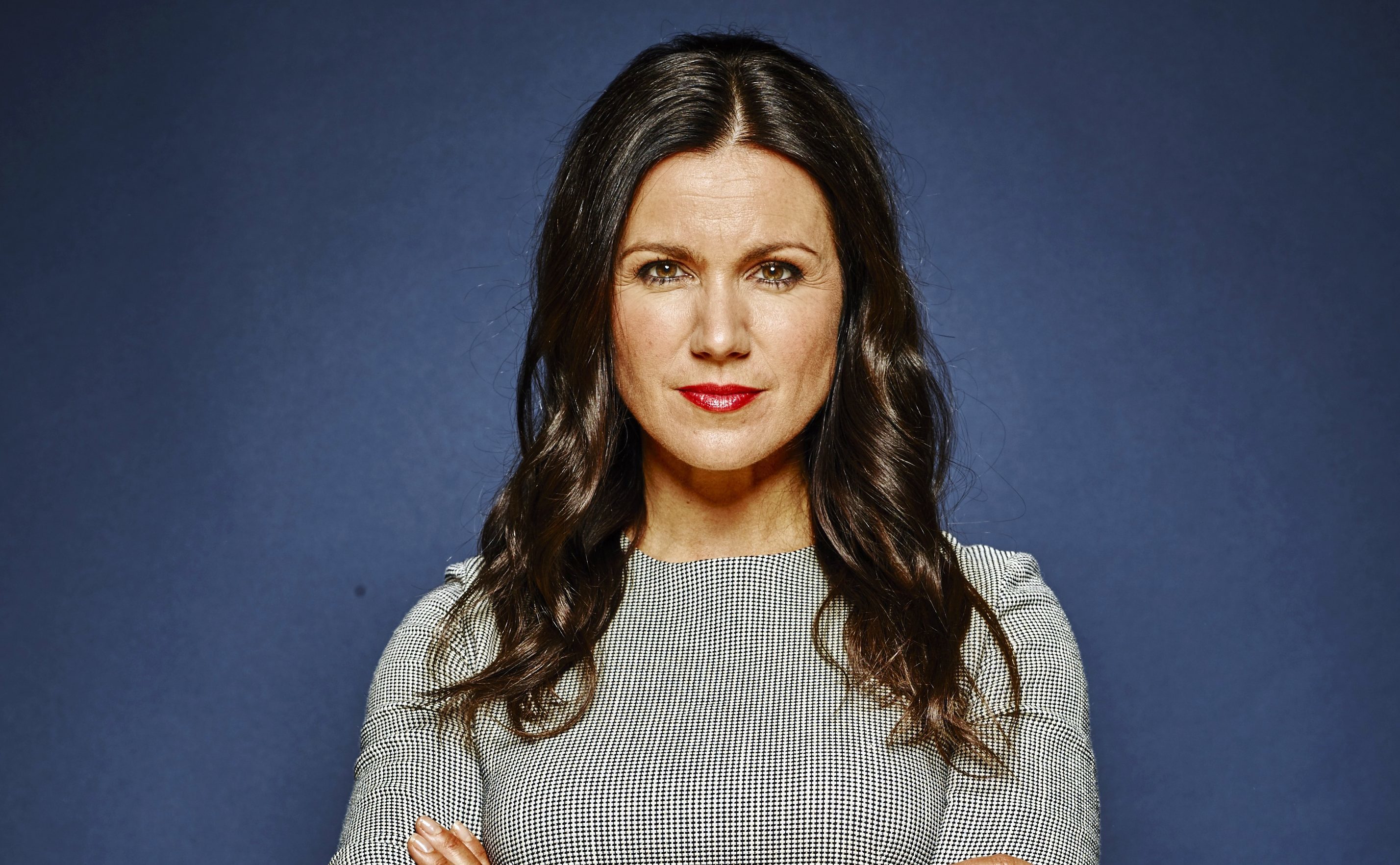 IT'S been exactly six months since the cosy world of breakfast telly got the rudest of awakenings.
That was when Good Morning Britain revealed that Piers Morgan would be settling down on the sofa alongside Susanna Reid.
The like-him-or-loathe-him character couldn't be further removed from Susanna's former BBC Breakfast pal, the universally popular Bill Turnbull, who quit earlier this year.
And as she finishes another broadcast with the straight-talking former Britain's Got Talent judge, Susanna, 45, reveals to iN10 just what she really thinks about Mr Marmite Morgan.
"Piers is both brilliant and infuriating," she says simply.
"And he knows I think that about him.
"I absolutely adore him in many, many ways and at other times I want to kill him.
"He will start off an interview and then begin to go completely rogue.
"We only have a certain amount of time for interviews as Lorraine Kelly has to be on air at 8.30am.
"If things are going awry then he'll feel the sharp elbow of Susanna digging him in the arm.
"But viewers want to see people being held to account and I think we do it very well together.
"We're giving viewers a fresh experience and they're really warming to it. It's been exhilarating."
Morgan, who had a high-flying career on the other side of the Atlantic before joining GMB, is notorious for starry name-dropping.
And Susanna can't help smiling as she concedes he has the evidence to back it up.
"He's like Forrest Gump. There's no moment in history in the past 20 or 30 years he hasn't been right at the heart of.
"According to Piers he's met and had lunch with everybody.
"And actually, it's utterly believable but he really has met everybody, including being good friends with Donald Trump.
"He's the best storyteller in the world, although you have to take some of it with a pinch of salt."
Susanna is the gorgeous, poised, smiling queen of breakfast telly.
Super-stylish, not a hair out of place and looking a million dollars, she wakes up the nation on the ITV show.
But she's revealed what life is like away from on-camera perfection.
Life as the mum who loves nothing better than a dressed-down couch cuddle and relishes every minute with her fast-growing kids.
She split from partner Dominic Cotton in 2013 and her firm focus is the well-being of Sam, 14, Finn, 12, and 10-year-old Jack.
"It's really important to me that I keep their lives private," says Susanna.
"I know I'll get attention because I'm on TV but I need them to have a normal life.
"And you'd be surprised at just how normal it is at home. I know lots of parents work all the hours God sends, so I'm really lucky I do a job I love that also means I can be at home for the children a lot.
"I leave for work when they're sleeping so I don't miss time then, I'm there for them coming home from school and weekends are sacrosanct.
"I'm there to cook their meals, help with their homework and just spend time with them, whether that's reading with them or watching films.
"We always have Friday film night where we snuggle up on the sofa and watch a movie.
"As they grow older, that becomes more and more precious.
"My eldest is 14 and there are only a few more years when he's at home."
Despite her bright-eyed, fresh-faced appearance, Susanna has spent two decades getting up at the kind of hour most of us never see unless it's a dopey shuffle to the loo.
If it has taken a toll, it's hard to see. And when we ask why on earth you'd want early evening bedtimes and middle-of-the-night rises, Susanna, who started as a researcher on BBC Breakfast before becoming a presenter, has a perkily-different response.
"I know that every morning I'm going to meet the widest range of extraordinary people who have amazing stories to tell.
"So, why wouldn't you want to jump out of bed at 3.20 in the morning to do that?
"You can only get up at that time if you really want to do it.
"I always wanted to report on the news and interview people and I've been lucky enough to do that for 20 years now.
"It's been my life for so long."
While she's obviously highly organised and a mistress of a rigid routine that works to perfection, it seems there's a little bit of nocturnal devilment.
"I like to play Russian roulette when the alarm goes off," she giggles. "I've only got one alarm and I drift back to sleep and then wake myself up a couple of times.
"I'll give myself a bit of dozy time and then I know I've just got to get up.
"I've only over-slept once in 20 years, which is pretty extraordinary."
This week Susanna and fellow GMB presenters including Kate Garraway and Ben Shephard will be joining 100 inspirational mothers in a Tough Mums challenge.
Last year's event saw a mud-splattered Susanna push herself to the limit on the five-kilometre obstacle course.
She'll be spruced up again for the programme and she's quick to shrug off criticism that she gets too coy and flirty with the stars she meets.
"Look, only interviewers bring that up. I just do my job like anybody else."
She does admit, though, that there have been times "when you should never meet your heroes" lest you end up disappointed.
"It might be a singer you grew up listening to, or an actor my children hero-worship.
"There have definitely been an example of each where I've thought: 'They're not the person I thought they might be.'"
But she reckons that, thankfully, such disappointments have been few and far between.
"I adore Jack Black and he was as hilarious as you'd want him to be," she reveals.
"We sat down to do the interview and one of the cardinal rules is that everybody turns their mobile phone off.
"One went off and just as I looked at the crew and said, 'Come on guys', Jack reached into his pocket, took out his phone and said, 'I'm really sorry, it's Steven Spielberg'.
"I thought it probably wasn't the time to get frosty at someone leaving a phone on. I was the one left red-faced.
"Mostly people live up to expectations, even if they make you wait.
"I hung about for hours and hours for Johnny Depp. The premiere of the film had been the night before and I think he might have gone out celebrating afterwards.
"But then Johnny Depp has got to be worth waiting for."
Watch Susanna taking part in Tough Mums on ITV's Good Morning Britain, May 19, from 6am.
---
READ MORE
Lorraine Kelly: My mum was delighted to chat to John Barrowman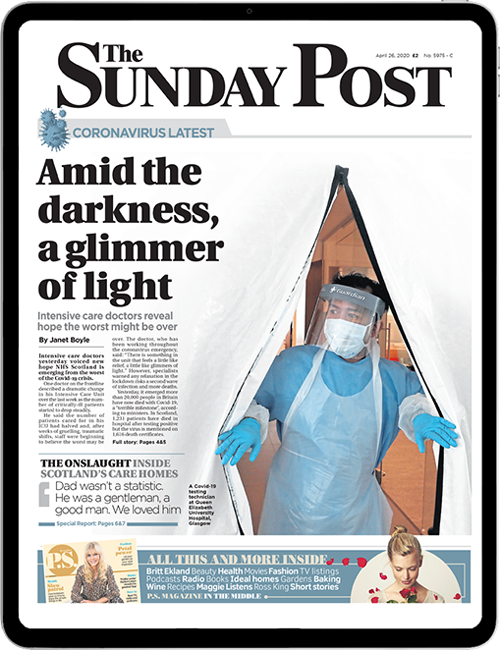 Enjoy the convenience of having The Sunday Post delivered as a digital ePaper straight to your smartphone, tablet or computer.
Subscribe for only £5.49 a month and enjoy all the benefits of the printed paper as a digital replica.
Subscribe