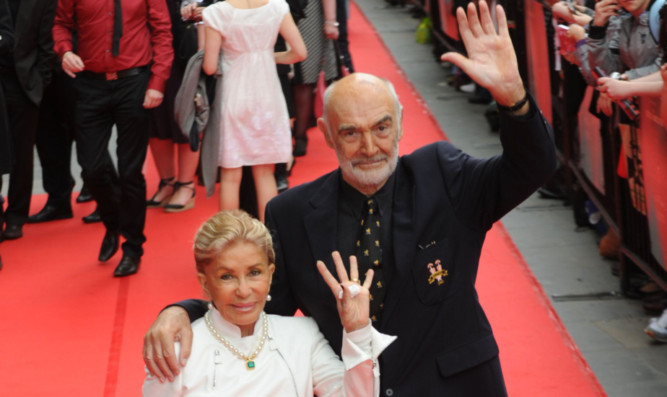 It's been a few years since Sean Connery turned himself into James Bond, Indiana Jones' dad or any of the other many guises he adopted during a glittering screen career.
These days, he spends much of his time at home in the Caribbean or on a golf course in the sun. Yet, he's still topping the best actor polls and delighted to do so.
"It's very flattering," he said with a smile and the familiar twinkle in his eye.
"It's nice to know I haven't been forgotten. I still get fan mail and it's gratifying to know that you've made an impression.
"I still get offers, too, which is also very nice, but I have no plans for a comeback, I'm enjoying myself too much not having the sort of commitments I used to have.
"Perhaps the greatest accolade is that I still get photographers following me around.
"When they stop doing that, I will know that I've been put out to grass and everyone will be looking at the obituaries to see what happened to me."
Sean's earned his retirement, if that's what it can be called. He still keeps busy with numerous charities and other causes and supports his wife, Micheline, an in-demand artist.
"Micheline is a very talented lady and made a huge difference to my life," said Sean. "I have much to thank golf for as it was on the golf course that we first met.
"We were both competing in a golf tournament in Casablanca. She won the ladies' title and I won the men's.
"She was a fierce golfer as well as being beautiful.
"We married in 1975 and she is still a fierce golfer and a beautiful lady. Her art is very popular, so she's the star these days, not me."
Sean was recently named Scotland's most-popular actor, with David Tennant, Ewan McGregor and others trailing behind.
He was also once again named America's favourite British actor, well ahead of Anthony Hopkins, Liam Neeson and today's younger headline stars such as Benedict Cumberbatch.
As if that wasn't enough, Sean has also been named yet again among the Top 10 Hollywood stars of all time.
"I'm amazed," said Sean.
"I guess it's the Bond connection.
"The films are still going and every time there's a new one, all the previous Bonds get a mention.
"I have a special fondness for the Bond films as they really put me on the map.
"It was against the odds because I don't think Ian Fleming thought I was the right man for the job.
"They were fun films, hard work but fun and obviously successful since the Bond series is still continuing and the original films have reached icon status.
"I'm not sure what that makes me but I feel very privileged to have been involved.
"I'm often asked if they were my favourite films but while they mean a lot to me, if I had to name a particular favourite, it would probably be The Man Who Would Be King, which I made with Michael Caine in 1975.
"It was a tremendous film to make.
"I also had a lot of fun making the Indiana Jones film with Harrison Ford. It was a great experience to work with Steven Spielberg."
Born in 1930, in Edinburgh, Sean's working life could have been so different.
He'd decided to try for a career in the Royal Navy when he left school but ulcers ruled him out and he found himself trying all kinds of other jobs.
He even modelled for art classes.
The most tempting offer came through his love of football as he was offered £25 a week by Matt Busby to play for Manchester United.
By now, he could have been a football legend rather than acting but Sean had other ideas, and turned the offer down.
"It was not easy to turn down but I was already looking at a career in entertainment, so I decided to stick with what I was doing," Sean recalled.
"I still played football, though, and took part in many charity matches even after the Bond films became successful.
"I still enjoy watching most sports and, of course, I always cheer on Scotland.
"It has been nice to see things improving on the football pitch.
"If we can get the rugby going again, the world will be a happier place for me.
"Of course, sinking a good putt or actually winning a round of golf makes my day.
"That doesn't happen as often as I'd like, especially if I am playing against Micheline, she's too good.
"She has many victories to prove it."
Sean's had his own victories of course including an Oscar and a knighthood.
His Oscar was awarded as Best Supporting Actor for his role as Malone in The Untouchables.
That award and others did not find themselves into a well-placed show cabinet.
"It's in the bathroom with other awards," he said.
"Everyone has to go to the bathroom, so they can't help but see it. I suppose that's just me showing off a little."
One of the various titles bestowed upon him was from an opinion poll which named him "Sexiest Man Alive." It was an honour which both surprised and amused him.
"It is a quite a reputation to have to live up to but I do my best," he joked. "I think that those people who helped give me that title might change their minds if they met me."
Sean's knighthood came as a surprise since he had already been turned down earlier.
It was thought that Sean was too outspoken in supporting the SNP and Scotland in general.
The weight of public demand proved too much, though, and the Government eventually relented which meant that the former truck driver's son became Sir Sean Connery.
"It was a great honour and I was happy to accept it on behalf of Scotland but I have never been able to get used to people addressing me as Sir Sean," he said.
"I've had a great career and I suppose I am in retirement.
"Life has taught me never to say never to anything so who knows?
"Perhaps if James Bond ever became 0070, I might stand a chance of a comeback.
"Until then I am enjoying the sunshine and the golf."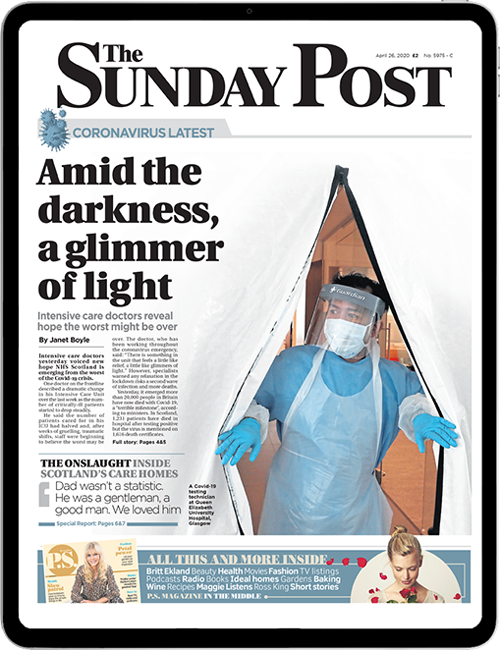 Enjoy the convenience of having The Sunday Post delivered as a digital ePaper straight to your smartphone, tablet or computer.
Subscribe for only £5.49 a month and enjoy all the benefits of the printed paper as a digital replica.
Subscribe