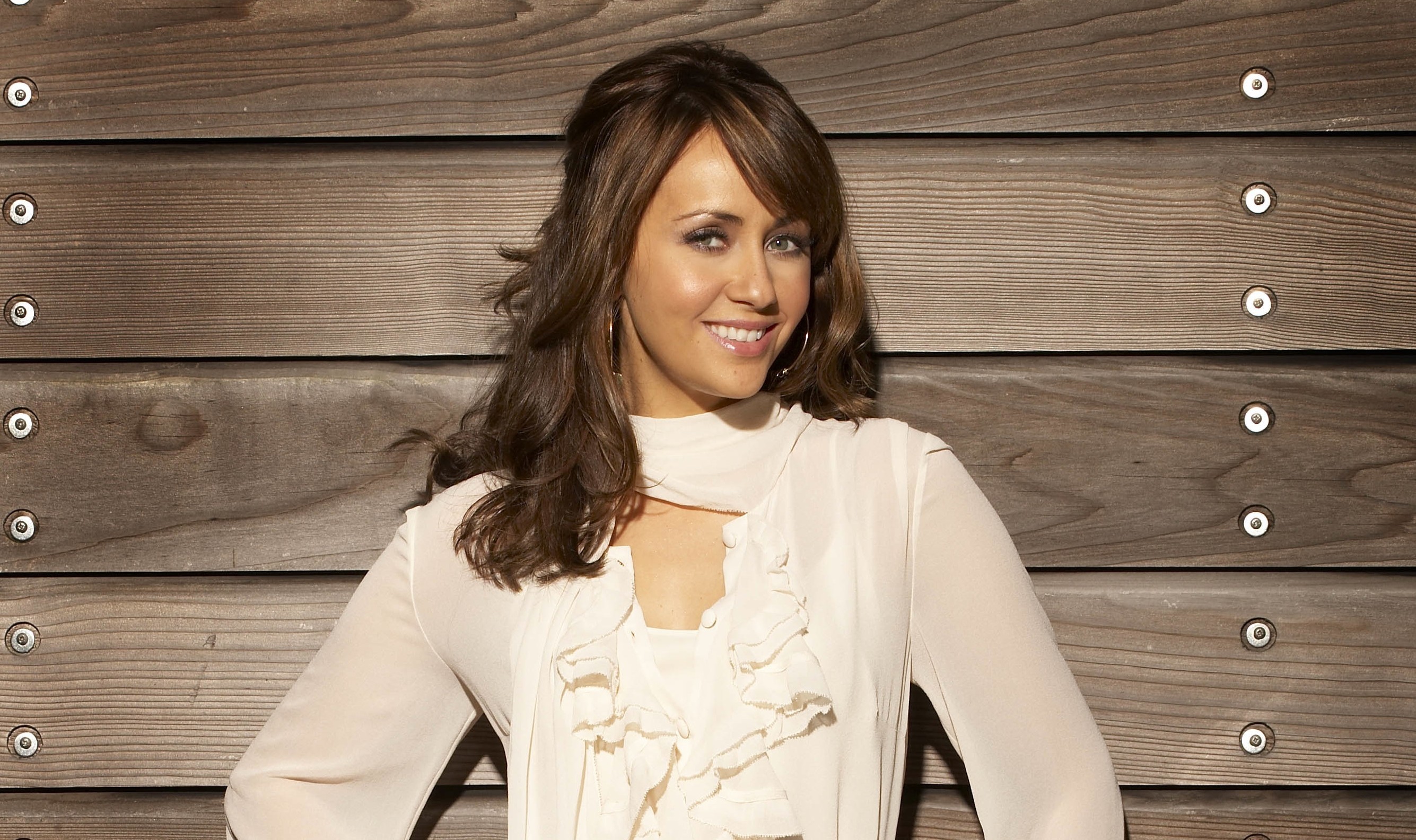 If it sounds like life couldn't get much better for Samia Ghadie, you wouldn't get much of an argument from the Coronation Street favourite.
"I could always see myself like this," she says, taking time out from her hectic filming schedule to speak to iN10.
"It's what I've always wanted. Being a mum is the most important job I've ever had – or will ever have.
"I feel very, very lucky that I have two lovely, healthy children. And a lovely fiancé."
Bright-eyed, open and engaging, Samia admits it could all have been very different.
She met hunky pro skater Sylvain Longchambon when she was tempted on to Dancing On Ice in 2013. The couple now have baby Yves as little brother to her six-year-old daughter Freya.
"I am a bit of a believer in fate," says Samia, 33. "I think everything happens for a reason because Dancing On Ice was the one show I said I'd never do – but it's actually the only one I've done.
"They asked me to go back for their final all-star series but I said no. I've still got the scars. It was petrifying, the scariest thing I've ever done."
She survived for eight weeks, but behind the icy routines there was a building red-hot passion between Samia and Sylvain.
They've been together ever since and her eyes sparkle when talk turns to her fiancé, despite saying it wasn't some smooth-talking stereotype that won her over.
"I don't really use terms like 'soul mate' but he's everything to me," she says simply.
"It's not because he's French I fell in love with him, it's just the way he is as a person.
"He's a perfect gentleman and he properly looks after me. He takes care of all of us.
"He's very hands-on. It's always his job to take baby up to bed, and when we're out, he won't let me push the pram.
"Our family values are identical. My dad's Lebanese so I've been used to having a foreigner's approach.
"In fact, Sylvain's family remind me of my dad's."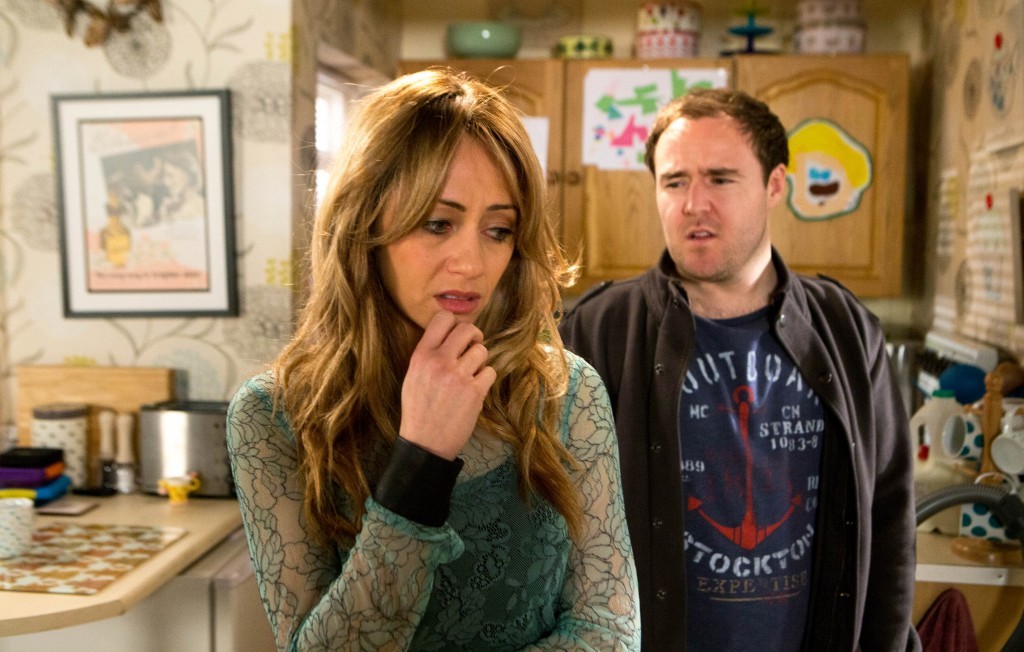 As we sit talking in Nick's Bistro on the Manchester studios set, with her highlighted hair tumbling down on to her white cashmere coat, Samia looks absolutely back to her pre-pregnancy best.
Having been shown some nifty moves by him on the skating rink Samia is now trusting Sylvain, who's working as a personal trainer, to ensure she looks stunning at their wedding this year.
"I told him I want my stomach back to what it was and a bit of a bum," she confides.
"I'm not massively body conscious and I didn't put huge pressure on myself to lose weight, other than getting back in Maria's costumes.
"I think breast feeding helps as well as running around after two kids. We train at home, pushing the sofa back and doing a little circuit.
"I like it because he knows when I've had enough. If I don't want to train he doesn't make me – in fact he feeds me biscuits and I get to watch Loose Women in between!"
The nuptials will be later this year. She concedes that they're "not the most organised of couples" but she's happy their wedding planner has it all in hand.
"She's not stressed, so I'm not stressed. It'll be for close family and friends – and I won't be in a big meringue dress."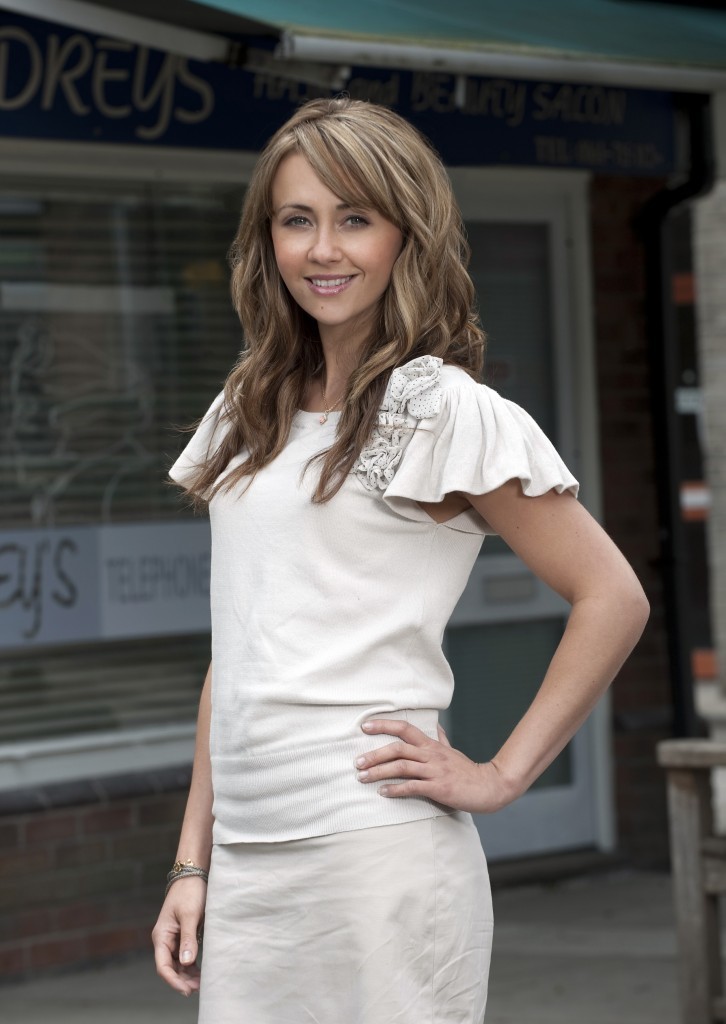 There's been a bit of a cobbles baby boom in recent times with Samia the latest Weatherfield star to have a baby.
Paula Lane (Kylie Platt on the show), who already has a 15-month-old son, has confirmed she's pregnant again and will be taking her leave after the new arrival.
Catherine Tyldesley (Eva Price) and Jennie McAlpine (Fiz Brown) are other new mums and Simon Gregson (Steve McDonald) has just returned after his wife gave birth.
"It's such a baby place.
"It's nice to compare and we bore each other to death with baby stories and videos.
"I think we need a crèche!"
Samia has seen Freya grow from baby to proud big sister.
Rather than the normal process of the parent embarrassing the child, it's Freya who can leave Samia red-faced when they go shopping as Freya hails her as hairdresser Maria.
"She's so much more confident than I was at her age. She's such a little character. She's a funny one and she makes us properly belly laugh.
"She grew up that bit more when she started school."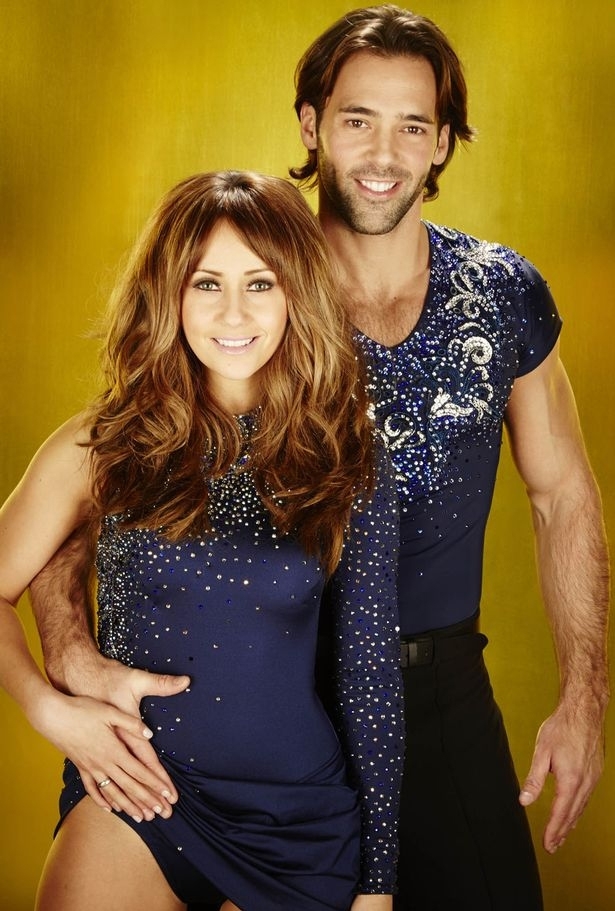 Despite the terrors of Dancing On Ice, Samia and Sylvain were back on the ice again recently.
"We had a little skate with Freya and Sylvain's nieces and after about five minutes it all came back to me.
"It was much more liberating when the pressure's not on and you're not worried about embarrassing yourself in front of the nation."
The skating session happened as Sylvain's family came over to stay.
There's a real Gallic flavour to Samia's life these days. And with Sylvain talking to the kids in French, she's been working hard to keep up.
"We had 20 of his family over recently and they don't speak much English, so I don't have much choice.
"It probably sounds like broken biscuits to them but they can tell what I'm trying to say.
"I've just been learning through talking and I can hold my own without my heart rate rising."
Samia returns as hairdresser Maria tomorrow in dramatic fashion, arriving back having gone through a marriage of convenience.
"Maria's done loads of stupid stuff over the years, but coming back with a gay husband from Argentina is up there," she giggles.
She says she still has "baby brain" when learning lines but after 16 years on the cobbles, the six months off has been a blessing.
She's had itchy feet at stages of her Corrie career but she's come back fresh and desperate to get back into all things Weatherfield.
That includes getting hold of the hairdressers' scissors again, though she dissolves into laughter at the memory of almost accidentally chopping off Kate Ford's fringe.
"Honestly, they shouldn't give us proper scissors."
With that it's time for another afternoon of life on Britain's most iconic Street.
But before she heads off, she shares her recipe for the domestic bliss that awaits her at home.
"I don't live a showbizzy lifestyle. I'm not pictured at many events and our perfect evening is at home with the kids with a takeout and a bottle of wine watching a boxset.
"We've done all the usuals, Orange Is The New Black and Breaking Bad, so we're looking for a new one."
---
READ MORE
Loose Women's Vicky Pattison on her journey from reality TV drama to chat show success
Coronation Street's Debbie Rush says having Connor McIntyre back on the cobbles is a blast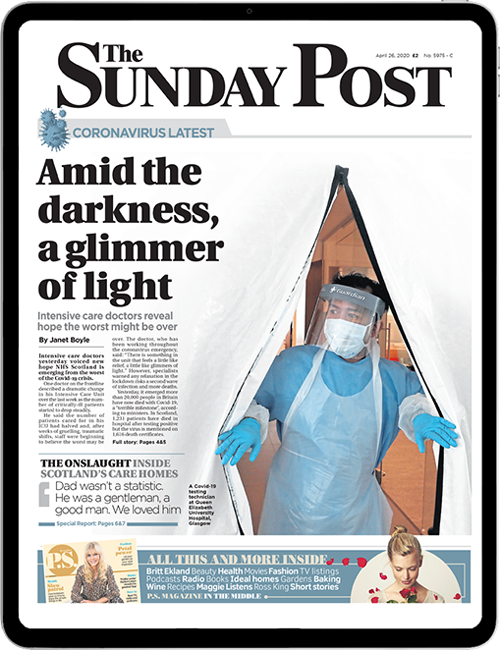 Enjoy the convenience of having The Sunday Post delivered as a digital ePaper straight to your smartphone, tablet or computer.
Subscribe for only £5.49 a month and enjoy all the benefits of the printed paper as a digital replica.
Subscribe