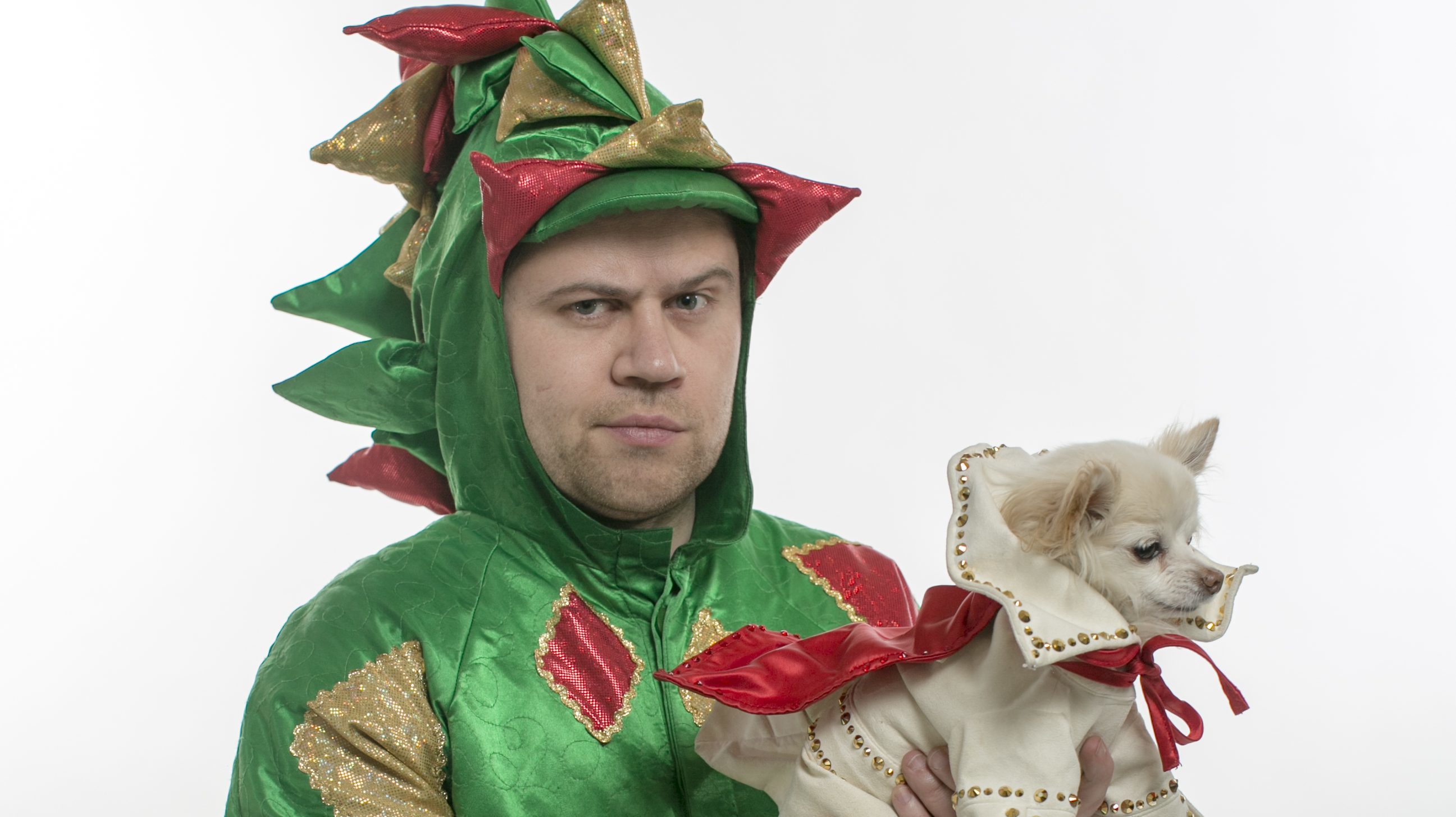 SIEGFRIED and Roy had their white Siberian tigers.
Piff The Magic Dragon has a rescue Chihuahua from Dundee called Mr Piffles.
But it's the latter pair who are the hottest act in Las Vegas, which is Mecca for magicians.
"And I wonder which one's more vicious?" says London-born Piff. "There's less chance of me being mauled, but a higher chance of me being nibbled by Mr Piffles.
"He's from Dundee. I was doing my first year in Edinburgh and thought I needed a gimmick, and the woman running the venue had a Chihuahua, so my PR said why didn't I get one?
"So the next day, we went to Dundee and got Mr Piffles. This kid had been kicking him around, he was a real mess.
"But he did the shows and everyone loved him, and over about six months, he came out of his shell.
"He became this amazing creature — his eyes cleared up, his coat went back to being long and glossy, and he now has this most-amazingly deadpan persona on stage.
"We're together 24/7 and I do tend to talk about 'we' and 'us', Piffy and I are a double act."
https://www.youtube.com/watch?v=pfDxh5XzXsk
Piff has a residency in Vegas's legendary Flamingo casino, and he credits his success to a combination of YouTube and "losing America's Got Talent".
He explains: "I did Penn and Teller's TV show in 2011, and thankfully YouTube exists and my appearance went viral.
"I got lots of offers to do other shows and one of those was for a Vegas casino which was perfect for what we do.
"When that finished I was looking around for what was next and while Britain's Got Talent had never appealed, I'd seen America's Got Talent with Howard Stern on the judging panel.
"This guy's a legend in America, so I did it last year.
"The first appearance went really well, the second went even better, but my goal was always to get to the final and find a way to lose.
"You hear rumours about what happens to the winners, and I just thought being a loser would be funny, so I had the idea to walk off or something, but in the end, we went for shooting Mr Piffles out of a cannon.
"So we lost, and everyone was up in arms and I was left trying to explain I was trying to lose!
"Getting a kiss from Heidi Klum, another judge, kind of made up for it."
Piff, who has played such classic venues as Sydney Opera House and Radio City Music Hall, says: "Vegas is great. My first show here was called Breakfast At Piffany's, which was on each night at midnight, which is the earliest time you can have breakfast here!
"Because I do magic, Vegas is the perfect place for me. I became friends with magicians out here, people I grew up watching become big names like David Copperfield, and Penn and Teller.
"I went from seeing them on TV to hanging out with them for lunch and things.
"I'm now at the Flamingo three nights a week, which is one of the oldest casinos on the Strip, the one Bugsy Siegel made the first destination hotel here, so I'm right in the heart of the history of Vegas."
That said, next month, Piff is swapping his historic casino and Nevada's constant sunshine for a converted student lecture theatre and Edinburgh's so-called summer for a fortnight at the Fringe, but he insists: "You get bored of all this sunshine and good weather and showgirls."
Piff The Magic Dragon is at the Assembly — George Square Theatre from August 3-13.
---
READ MORE
Ross King: I had a magical time at LA's new Wizarding World Of Harry Potter
John Sergeant says he owes his TV career to the Edinburgh Festival Fringe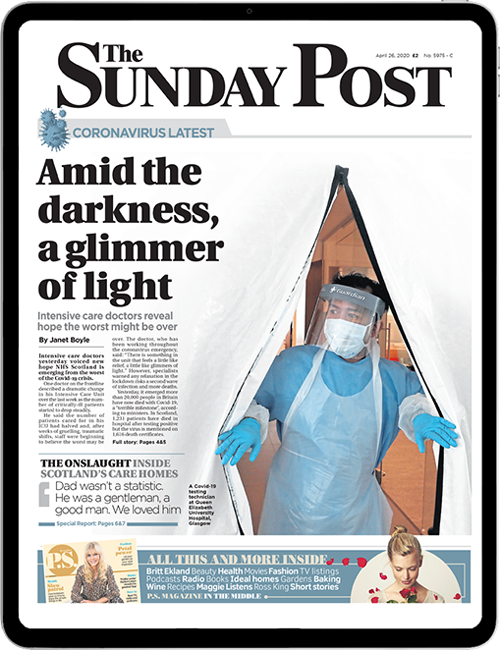 Enjoy the convenience of having The Sunday Post delivered as a digital ePaper straight to your smartphone, tablet or computer.
Subscribe for only £5.49 a month and enjoy all the benefits of the printed paper as a digital replica.
Subscribe