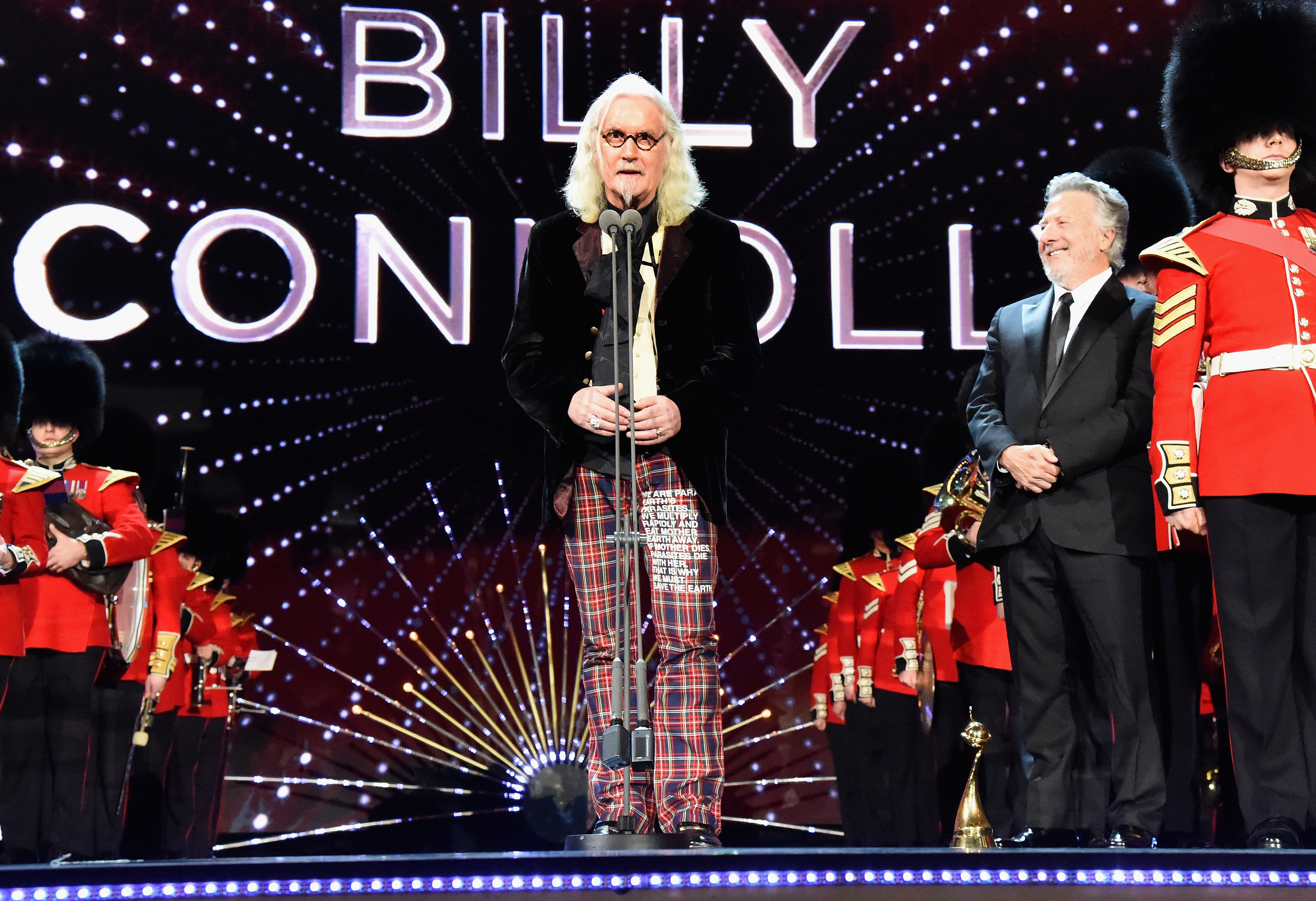 Asked how he was managing the condition, he replied: "It's managing me. It's kind of weird, it creeps along and crawls along. It's the first thing I think about in the morning, so I try to make the second thing I think about more interesting."
The comedian, who was diagnosed in 2012, said on stage that his 50 year career had been a "grand old rock and roll all the way".
Hoffman, who had flown in from the US to present the special achievement award, said: "I'm delighted to be here tonight to pay tribute to a man whose work I've always admired and whose company I always enjoy."
He continued: "He has the gift of inviting everyone uncritically, unconditionally into his world and he exposes truth. No-one looks at the world the way he does. He transforms the ordinary into the extraordinary, he elevates the mundane into the magnificent in the bravest of fashion. My friend is an artist in the truest sense of the word."
Hoffman directed the Scottish star in 2012's Quarter and said: "It's been my good fortune to direct him in a film and a great honour to count him as a friend."
Connolly, who had been honoured with a special performance of his favourite song The Skye Boat Song, looked emotional as he took to the stage although he could not help cracking a few jokes.
He said: "This is the best laxative I've ever known in my life. I'd like to thank the Catholic Church for the rhythm method of birth control without which I wouldn't be here at all."
However he risked being upstaged by comedian Peter Kay who walked up on stage and handed over his award after Connolly referenced the fact that Kay had dedicated his earlier comedy win to him, but did not give him the trophy.
"Peter Kay you should have given me that thing, you cheapo. That guy dedicated it to me and then took it away, b******," joked Connolly.
Connolly added: "There's so many people, I have to thank my management, my agency, my parents and my lovely daughters, who are here.
"To Dustin for putting me in his movie, thank you all from the bottom of my heart. I'd like to particularly thank British comedians, the standard of which is rising all the time, from Chic Murray and Max Wall right through to Reeves and Mortimer. I love you all and thank you very much from the bottom of my heart."
The comedian wore tartan trousers to the awards featuring a strong warning about global warming.
It read: "We are parasites. Earth's parasite. We multiply rapidly and eat mother earth away. If mother dies, parasites die with her. That is why we must save the earth."
READ MORE
Billy Connolly on fighting Parkinson's disease and the death of friend Robin Williams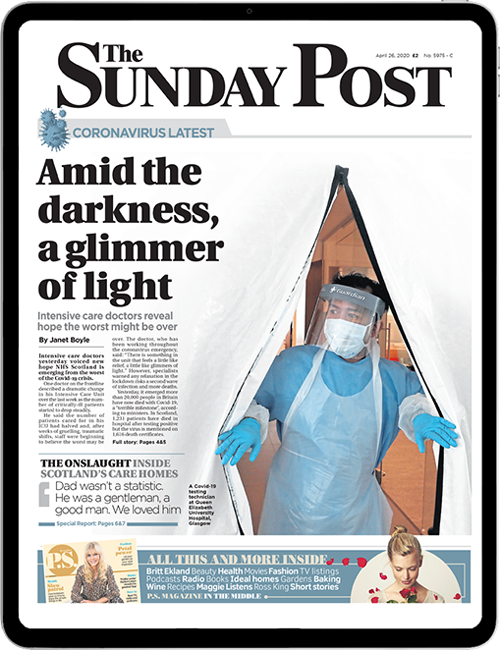 Enjoy the convenience of having The Sunday Post delivered as a digital ePaper straight to your smartphone, tablet or computer.
Subscribe for only £5.49 a month and enjoy all the benefits of the printed paper as a digital replica.
Subscribe