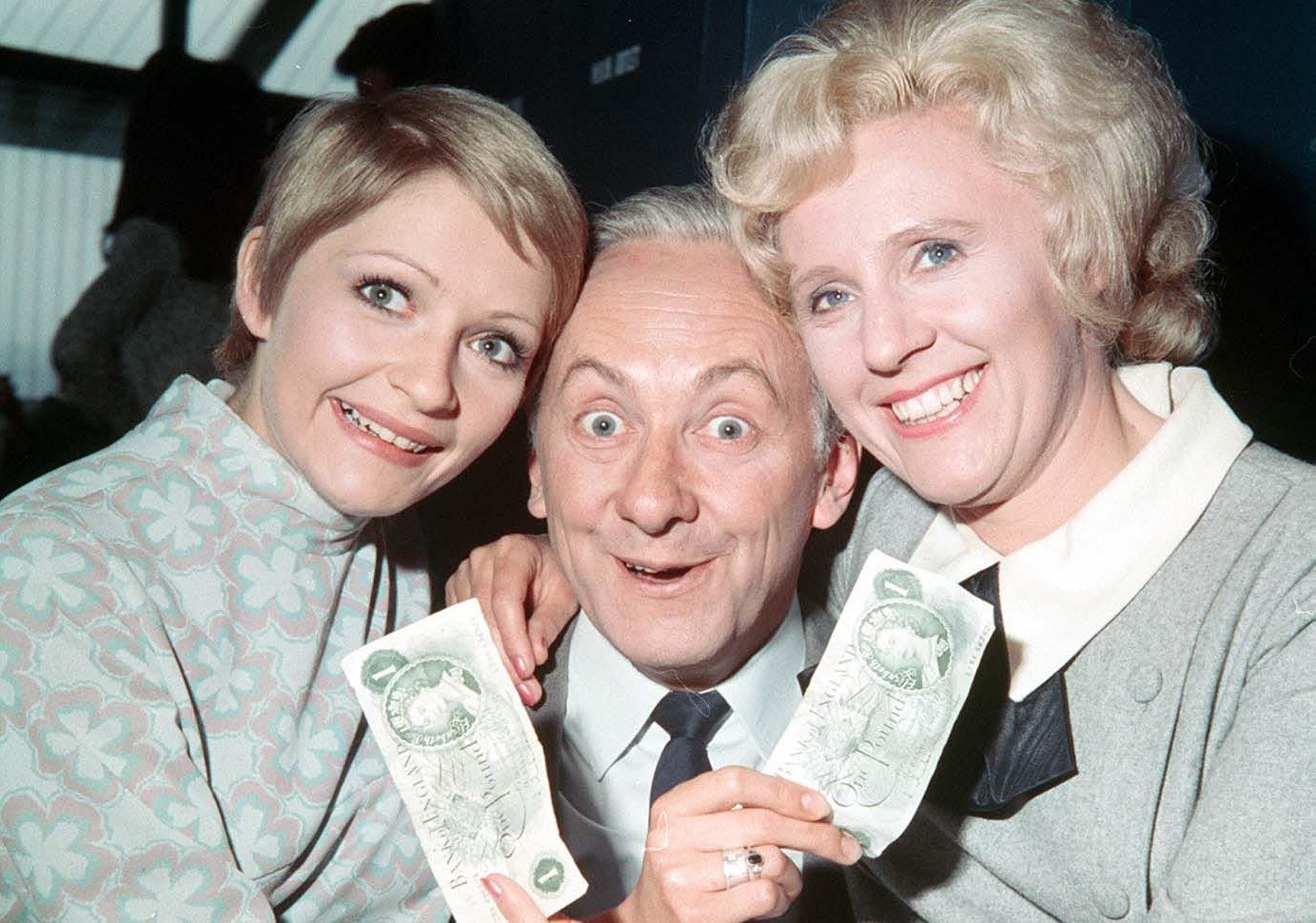 Even Strictly star Zoe Ball couldn't sprinkle any golden glitter over the Saturday night show.
It was pasted by critics and attracted fewer than three million viewers when it debuted on BBC 1 last week.
It followed Emma Willis's quickly-axed Prized Apart last year and this year's slated The Getaway Car, hosted by Dermot O'Leary.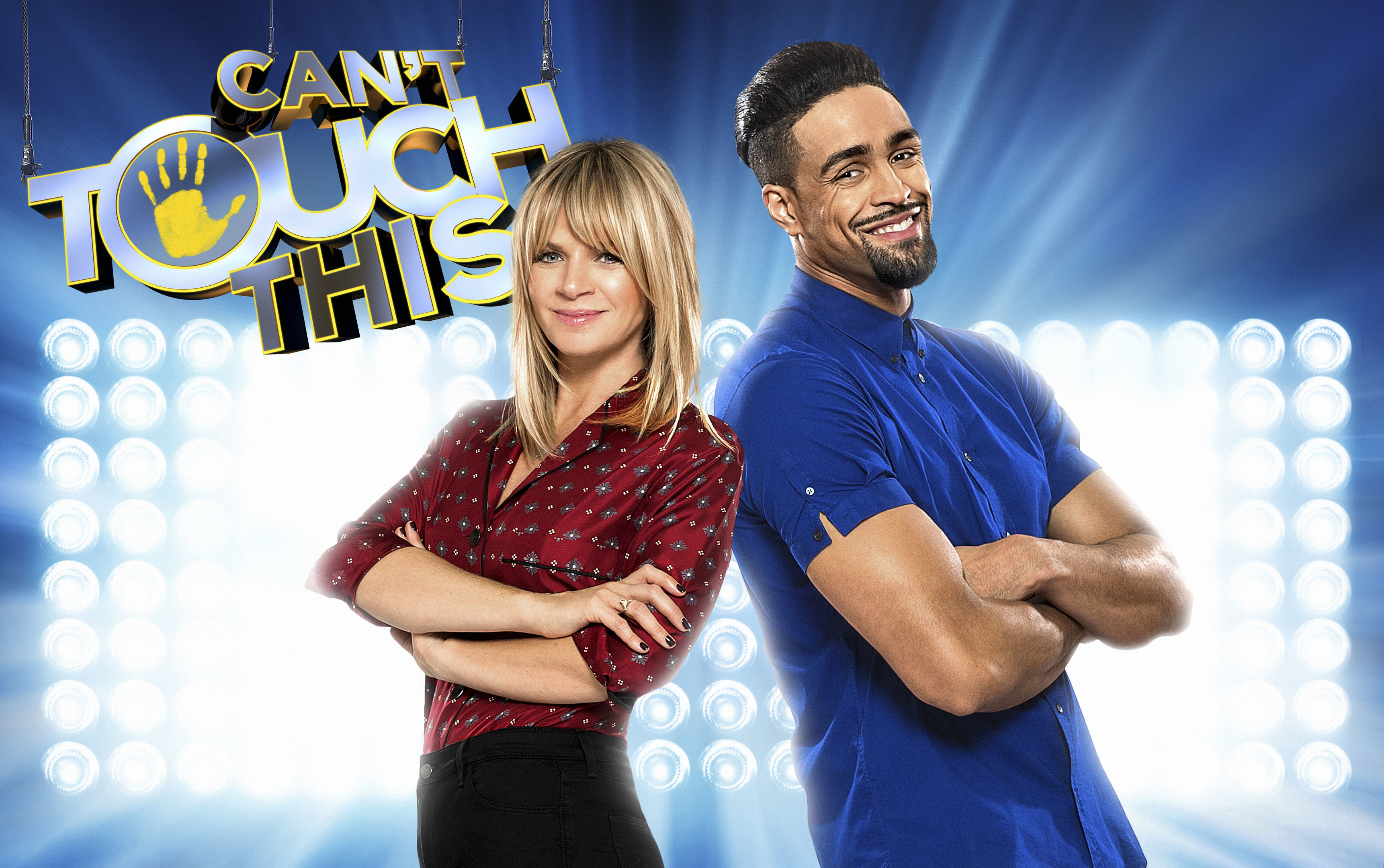 TV schedules used to be filled with fun-packed game shows and weekend nights were times for the whole family to enjoy one hit after another.
Now, only entertainment shows such as Strictly, Britain's Got Talent and the X Factor are reliable ratings winners.
As telly bosses struggle, we ask whether the game show is an endangered species – and celebrate the classics previous generations cherished.
The days of big evening game shows are over, according to a leading telly expert.
And fans of the format will have to become daytime viewers if they want to keep playing the game.
"Game shows are still successful, just not as peak-time viewing any longer," says Professor John Cook, respected TV and media studies expert at Glasgow Caledonian University.
"The BBC does have success with Pointless, for example, but that's in the very early evening.
"I think the nature of prime time Saturday night shows have changed.
"They're still successful, but 'shiny floor' programmes have gravitated away from the game show.
"Now there's a merging with reality with the likes of X Factor, Strictly, Britain's Got Talent and The Voice.
"The audience is still there but the game show format is a little bit tired.
"Settling down for a night in front of the telly and watching a game show isn't what people want to do."
According to Professor Cook, using the public in an innovative way has always been vital.
"The Generation Game, which I grew up enjoying, is the prime example of that.
"It was a Dutch import which Bill Cotton, who was then the head of BBC Television, spotted when he was over in Amsterdam.
"He thought the idea of generations playing together would work here and found Bruce Forsyth, who he knew had a knack of getting the best out of ordinary people."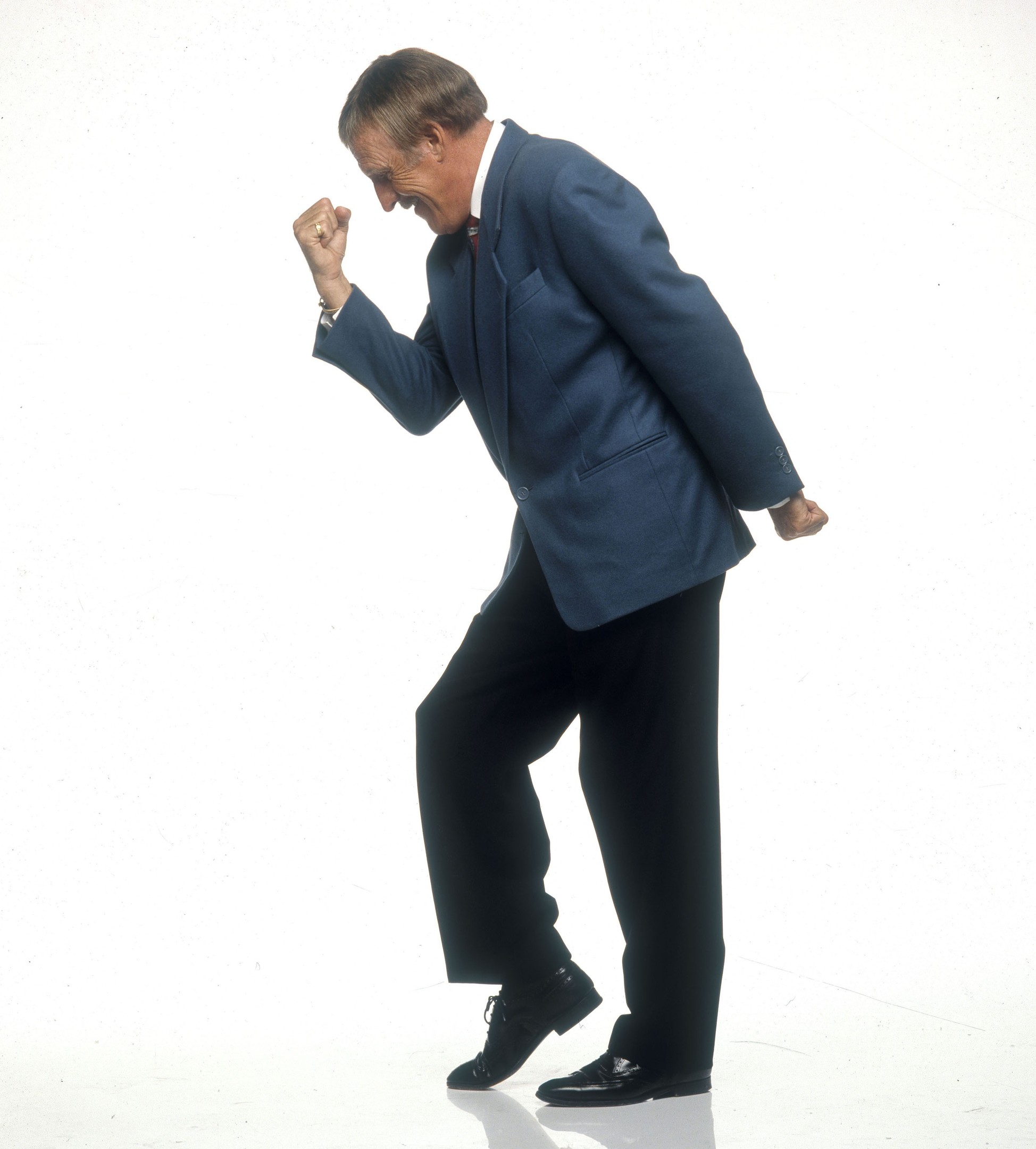 "But in our multi-channel world with its constant change and fresh concepts, such traditional programmes have been edged out.
"Even through the decades a pure and simple game show often hasn't done it," added Professor Cook.
"There has always had to be some different spin with members of the public. Now it's shows like Ant & Dec's Saturday Night Takeaway, which have game elements.
"The days for the straight game show fronted by the likes of a Paul Daniels or Bob Monkhouse have gone.
"It's fine for daytime, but you've got to do something more than just be a quiz to attract the kind of audiences you need for prime-time telly."
1950s
Britain's first successful game show was What's My Line? which started on the BBC in 1951.
Eamonn Andrews was the host of the game where panellists had to work out someone's job.
When ITV started in the mid-'50s, actually winning some cash became a possibility.
Viewers loved Take Your Pick and its Yes-No Interlude as well as Hughie Green's Double Your Money.
By the end of the decade, ITV had gone game show gaga with one every night except Saturday.
Spot The Tune, with Des O'Connor, was one fave, while US imports such as The $64,000 Question were hugely popular.
1960s
So many of the big 1950s shows were going strong, newcomers had to fight their way in.
Robin Ray was first in the seat for the gently humorous Call My Bluff.
"Bernie, the bolt" became a catchphrase for Bob Monkhouse as phone callers to The Golden Shot tried to direct a moving crossbow to hit a target and win a prize.
It was a must-see for 16 million with Monkhouse recalling one contestant was in a phone box trying to watch a set in a TV shop window.
And a vicar worried about the crossbow dangers was invited along as a studio guest – only to be hit by a stray bolt.
1970s
There was an embarrassment of riches for game show fans.
Bruce Forsyth was in his element saying: "Good game, good game" as The Generation Game started in 1971, telling wife Anthea Turner to "give us a twirl".
After daft games, contestants got the chance to win the prizes on a conveyor belt, including the cuddly toy.
3-2-1, originally without Dusty Bin, started and Sale Of The Century took prize-winning to a new level as cars and holidays were given away by Nicholas Parsons. More than 21 million tuned in at one stage.
Winner Takes All and Krypton Factor were also big hits.
1980s
Bob Monkhouse was riding high with a double bill of successes.
Bob's Full House, was a Saturday night smash and he was already pulling in massive audiences as the first host of Family Fortunes. Les Dennis took over in 1987 and a version is still going strong.
Big and brash was in and none was bigger or brasher than The Price Is Right with Leslie Crowther.
Paul Daniels anchored Every Second Counts, STV made Wheel Of Fortune with Nicky Campbell and Carol Smillie and newly-launched Channel 4 tried to be different with a jumpsuit-wearing Anneka Rice leaping out of helicopters in Treasure Hunt.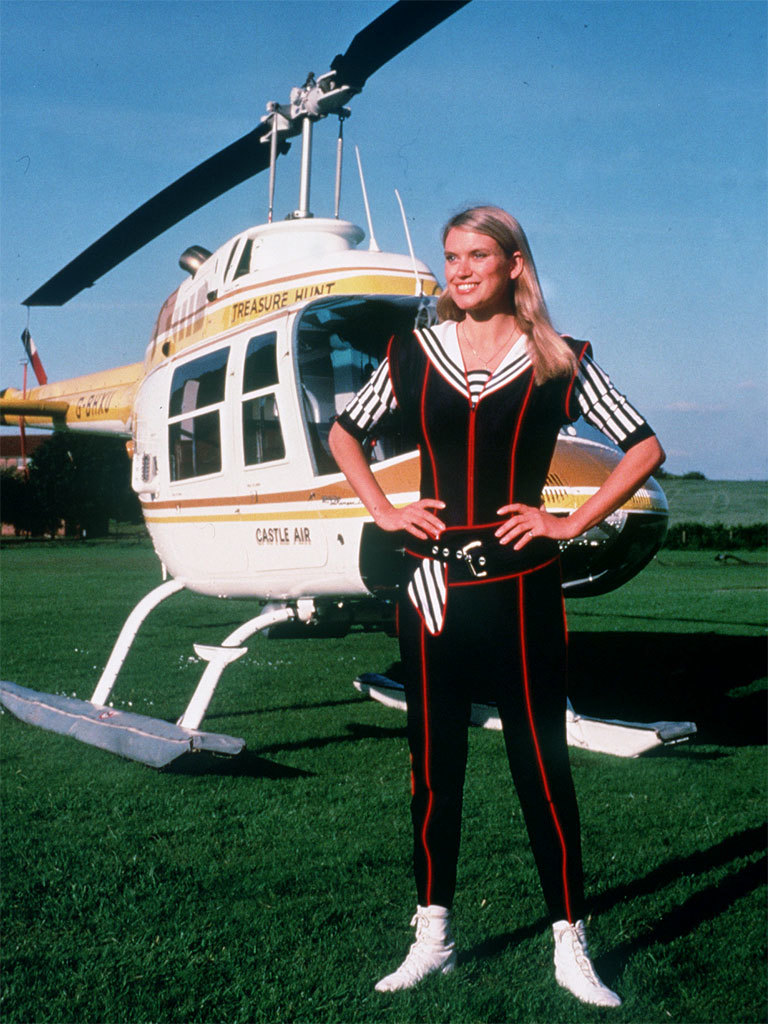 1990s
Contestants on the The Crystal Maze had to find their way through a £250,000 set the size of two football pitches.
Big Break, the snooker equivalent of Bullseye, was one BBC's big hit.
The lifting of cash restrictions led to new shows such as Bob Holness's Raise The Roof where you could win a £100,000 house.
But the ultimate was Who Wants To Be A Millionaire?
It has been named the country's all-time favourite game show.
The tension ramped up as Chris Tarrant asked: "Final answer?" and reached fever pitch in 2000 as Judith Keppel became the first person to win £1,000,000.
2000s
Having the right format is key and The Weakest Link and Deal Or No Deal are perfect examples.
Channel 4's Deal put Noel Edmonds back on top. Getting the chance to walk away with £250,000 just by picking the right box had daytime telly fans hooked.
Anne Robinson's withering: "You are the weakest link, goodbye" made her a fortune as viewers lapped up her ice queen persona.
With fewer options in the peak time slots, game shows such as The Chase, with Bradley Walsh increasingly became a through-the-day staple.
2010s
There have been more misses than hits and the wrong format can kill the most-hyped show.
With Simon Cowell behind it and Ant & Dec as presenters, Red Or Black should have been a guaranteed banker.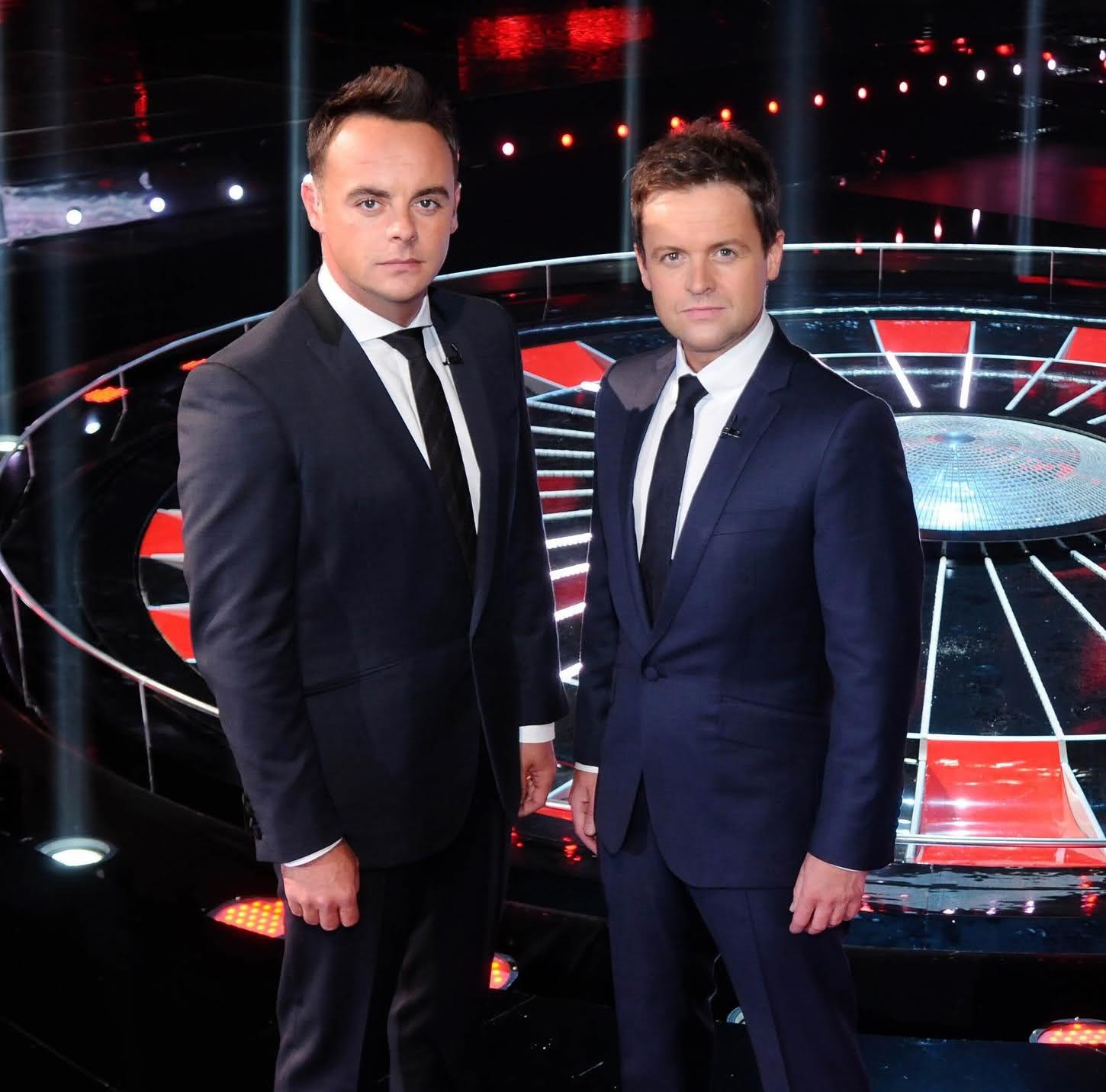 But the random nature of it turned off viewers and despite it being the most expensive game show in TV history with a £15million budget, it's one of golden duo's few flops.
Daytime continues to be the game show haven with Tipping Point, which is based on the old amusement arcade favourite of shoving coins, showing that keeping it dead simple can be the key to success.
---
READ MORE
Top five reality TV game show great escapes
Movie Classics: Chitty Chitty Bang Bang is a fine four-fendered film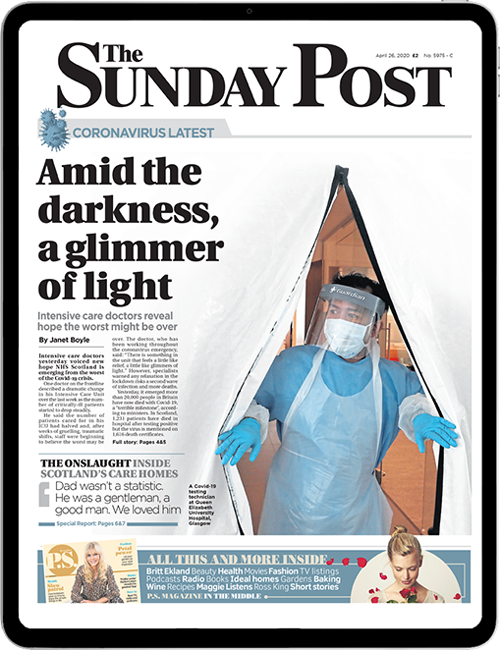 Enjoy the convenience of having The Sunday Post delivered as a digital ePaper straight to your smartphone, tablet or computer.
Subscribe for only £5.49 a month and enjoy all the benefits of the printed paper as a digital replica.
Subscribe