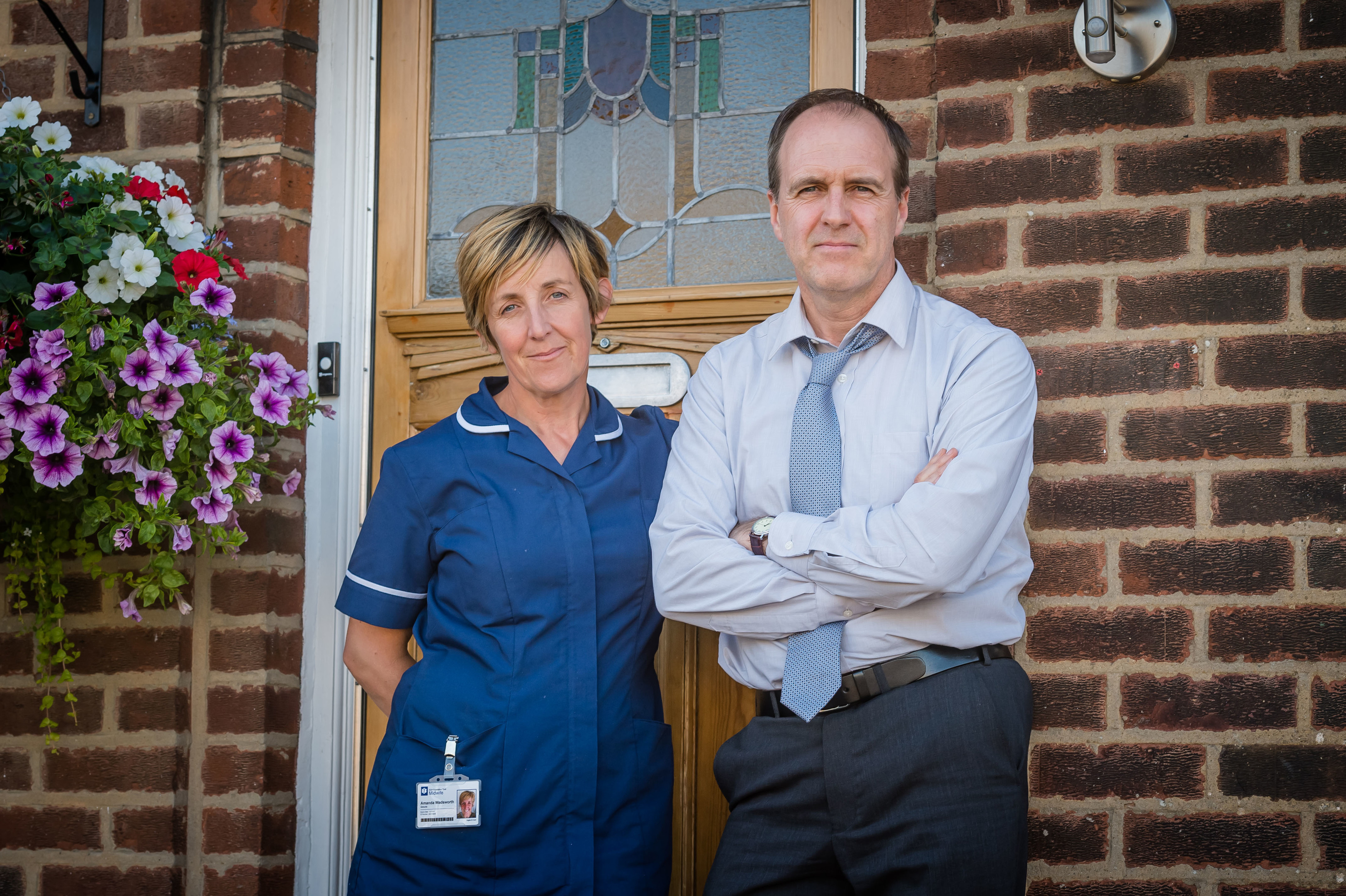 But while crime is obviously at the heart of the gripping cop show, Julie Hesmondhalgh says it was domestic dramas her character was facing.
And the former Corrie favourite admits the scenes were a bit like a home from home.
She plays Amanda, the wife of copper John Wadsworth (Kevin Doyle), a new arrival this series, and mum to their kids.
"The hardest part was remembering that I wasn't shouting at my own kids," laughs Julie.
"I had a line telling them to get off the PlayStation, but I kept saying iPad because that's what my kids get shouted at about.
"Kevin and I had fantastic rows and we had a lot of fun with those. It all came quite easily, I'm afraid to say!"
Versatile Kevin played footman Molesley in Downton Abbey, and Happy Valley sees a bit of a servants' reunion.
Siobhan Finneran, who played baddie maid Miss O'Brien, is the sister of lead bobby Catherine, played by Sarah Lancashire, while War & Peace star James Norton stars as evil killer Tommy Lee Royce.
Julie describes Amanda as: "a working mother — a midwife — with no small amount of spirit, a difficult marriage and some secrets of her own."
Her long acting experience has taught Julie that anything can happen and she can't help but smile as she recalls the tale behind a bit of a saucy screen moment.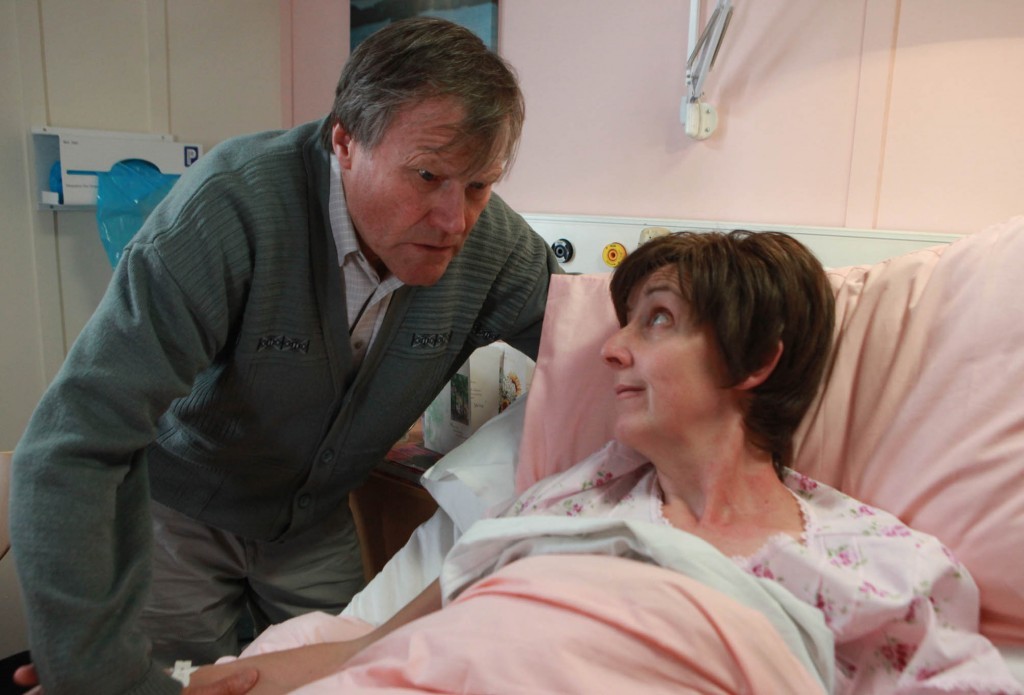 "Without going into too much detail, it was a funny and delightful thing to be introduced to a lovely actor, with whom I share many mutual friends, to rapidly film a bit of a sex scene late in the day's filming," she says.
"So it was: 'Hiya, lovely to meet you, let's get to it!' I love this job."
Julie admits she leapt at the chance of being part of this new run of Happy Valley. And she firmly refutes criticism that the original series was too violent.
"The moment where the young policewoman was murdered had a massive effect on me," she admits.
"I'm tough as a viewer, but it stayed with me for a long time. I know some people had an issue with the violence, but I didn't find it gratuitous.
"It's important for these things to be unglossy and that they emotionally affect us: the opposite of a sort of James Bond telling of violence and death."
Getting a true-to-life portrayal is something Julie knows all about, with her Corrie demise as cancer-hit Hayley moving millions to tears.
And she's been winning acclaim recently in hard-hitting stage play Wit, about a professor who's facing a battle with an aggressive form of cancer.
---
READ MORE
Sarah Lancashire believes Happy Valley's honest portrayal of police officers hits home
Incredibly happy and the lurid headlines are gone for ever – Denise Welch is now playing it by the book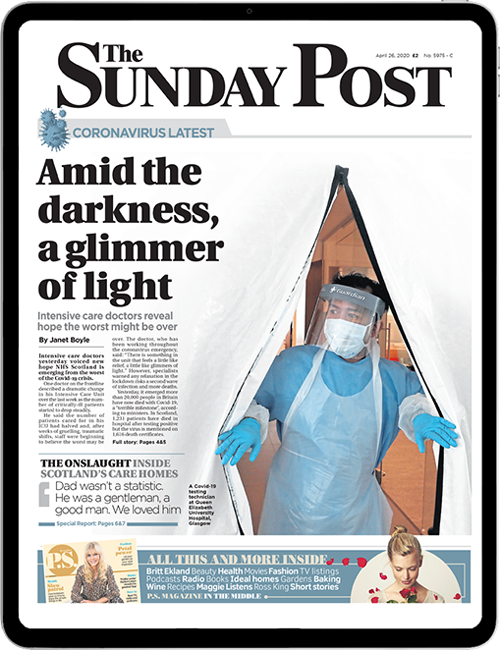 Enjoy the convenience of having The Sunday Post delivered as a digital ePaper straight to your smartphone, tablet or computer.
Subscribe for only £5.49 a month and enjoy all the benefits of the printed paper as a digital replica.
Subscribe