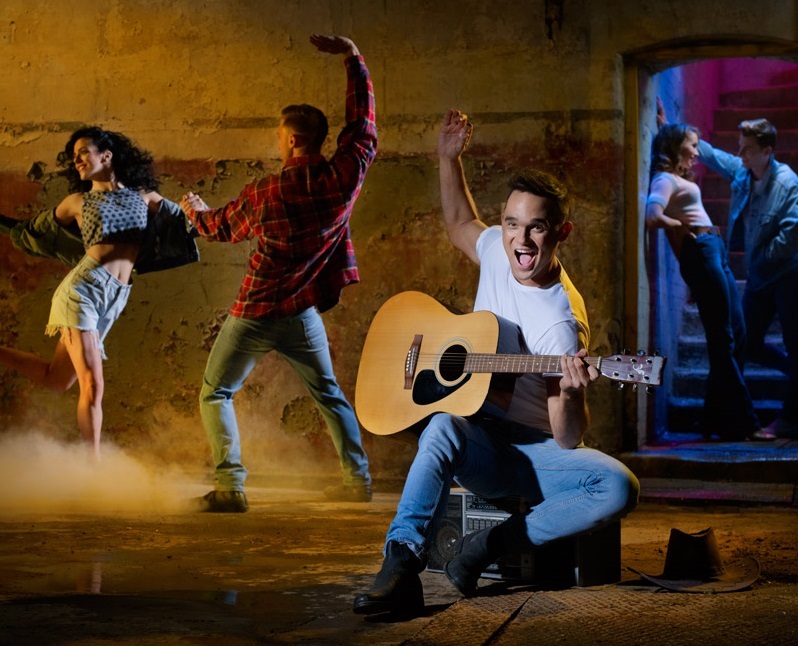 But the Pop Idol runner-up, who has sold more than five million albums, says he has no worries about his upcoming gruelling schedule which takes in two shows – Footloose and Mad About The
Musicals – for the biggest chunk of his year.
The 31-year-old singer will be in Edinburgh this month and Aberdeen in June with a new production of Footloose, based on the much-loved 1984 film, and in between he'll play 44 towns up and down the country with Mad About The Musicals.
It's quite the workload to take on so soon after surgery to fix a problem he first noticed last summer.
He was forced to take six weeks off and spent two of those completely silent, before being forced to have an operation.
"I'm on the road now for eight months, which is hectic, but they're great jobs and I know I'll be absolutely fine," Gareth insisted.
"I just need to take care of it by doing things like avoiding loud places and pacing myself.
"I also need to get enough sleep and I was advised on other issues like my diet. It's nothing too drastic."
But he was concerned when the problem first flared up.
"There was a hell of a lot of worry, but I made sure I got the best advice and saw the best people," he continued.
"It takes quite a long time to recover from vocal surgery, but it's getting stronger and stronger.
"It's still not completely back to how it was before, but it's getting there.
"I just need to keep doing the exercises I've been given and follow the other guidance."
Starring alongside Gareth in Footloose is Maureen Nolan and musical theatre star Luke Baker as Ren McCormack, played in the original movie by Kevin Bacon.
"It's the first time I've done Footloose but I've done a lot of musical theatre over the years," Gareth said.
"I came to Edinburgh to do Les Miserables and loved the place, so I'm looking forward to coming back.
"We're creating a brand new show for Footloose – this version is performed as an actor/musician show, so we play all the instruments as well as sing.
"I've met Maureen a few times in the past and she's lovely.
"She's a great actress and has a fantastic voice, so I can't wait to work with her."
One downside to being on the road for so long is being away from his six-year-old daughter, Missy, who he had with former wife, Suzanne.
"Being away from my daughter is the only thing I don't like about touring.
"But I get to see her lots and she loves seeing me in everything I do.
"She'll come on the road with me at times and likes to watch her dad on stage."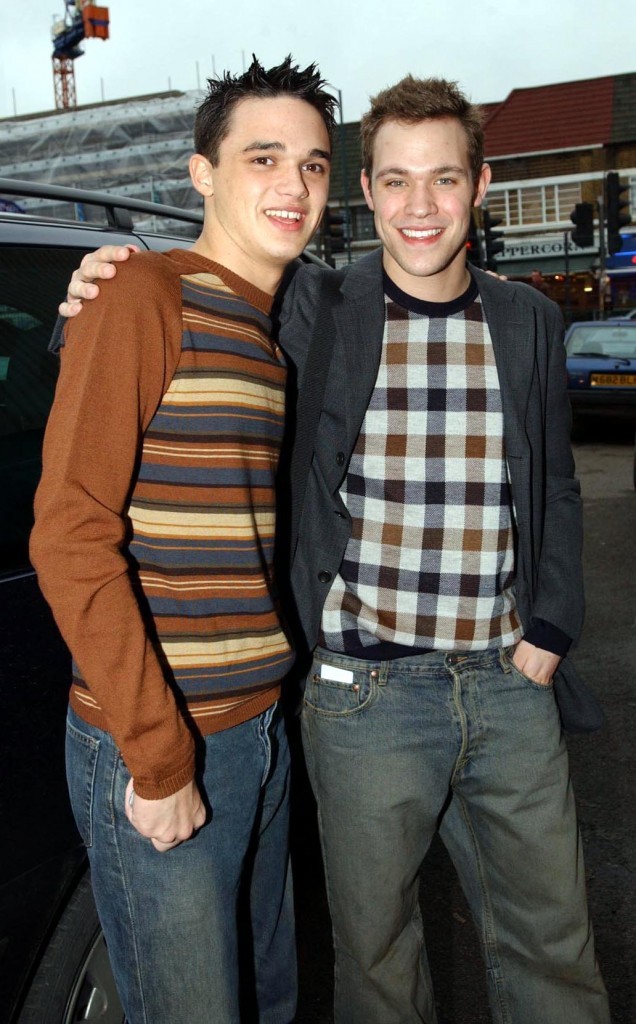 Gareth, now with Coronation Street star Faye Brookes, was only a little older than his daughter when he first performed in a musical.
"I played Joseph when I was eight and that's where my love for music and musical theatre developed.
"I was 24 when I auditioned for Andrew Lloyd Webber and he gave me that same role in the West End.
"From then on I decided I'd do as much musical theatre as I could.
"The reaction you get every night from a live crowd in the theatre is great. That isn't always the case in pop, where you are often playing TV studios and not always able to perform live."
It was on Pop Idol, the forerunner to The X Factor, in 2002 that a 17-year-old Gareth finished second to Will Young and was signed by Simon Cowell.
His debut single, a cover of Unchained Melody, went straight to the top of the charts and sold 1.4m copies.
Now he has his own academy of performing arts to help the next generation achieve their dreams – and perhaps also overcome the same issues he had to beat to become an entertainer.
"We teach three aspects – singing, dancing and acting – just to give the kids the best opportunity if that's what they decide they want to do.
"It also helps with confidence. I was very shy growing up and have had a stammer all my life."
He added: "I've been very fortunate that I've worked non-stop for the past 14 years now.
"I've never really taken a break.
"Maybe it's down to how hard-working I am but it's flown by and I love it."
Footloose, Edinburgh Festival Theatre, Tuesday-Saturday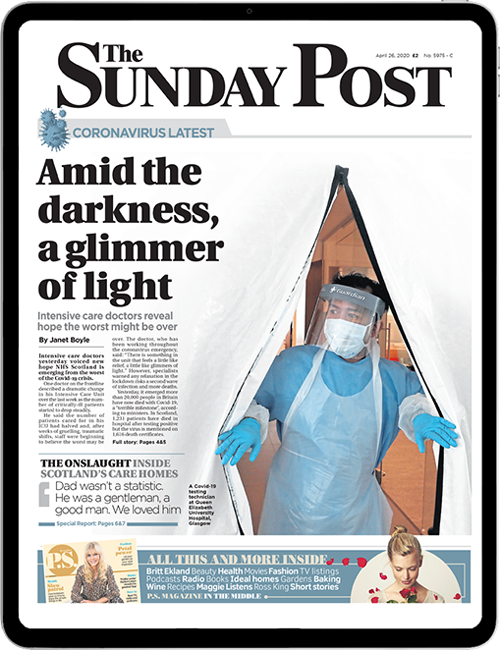 Enjoy the convenience of having The Sunday Post delivered as a digital ePaper straight to your smartphone, tablet or computer.
Subscribe for only £5.49 a month and enjoy all the benefits of the printed paper as a digital replica.
Subscribe