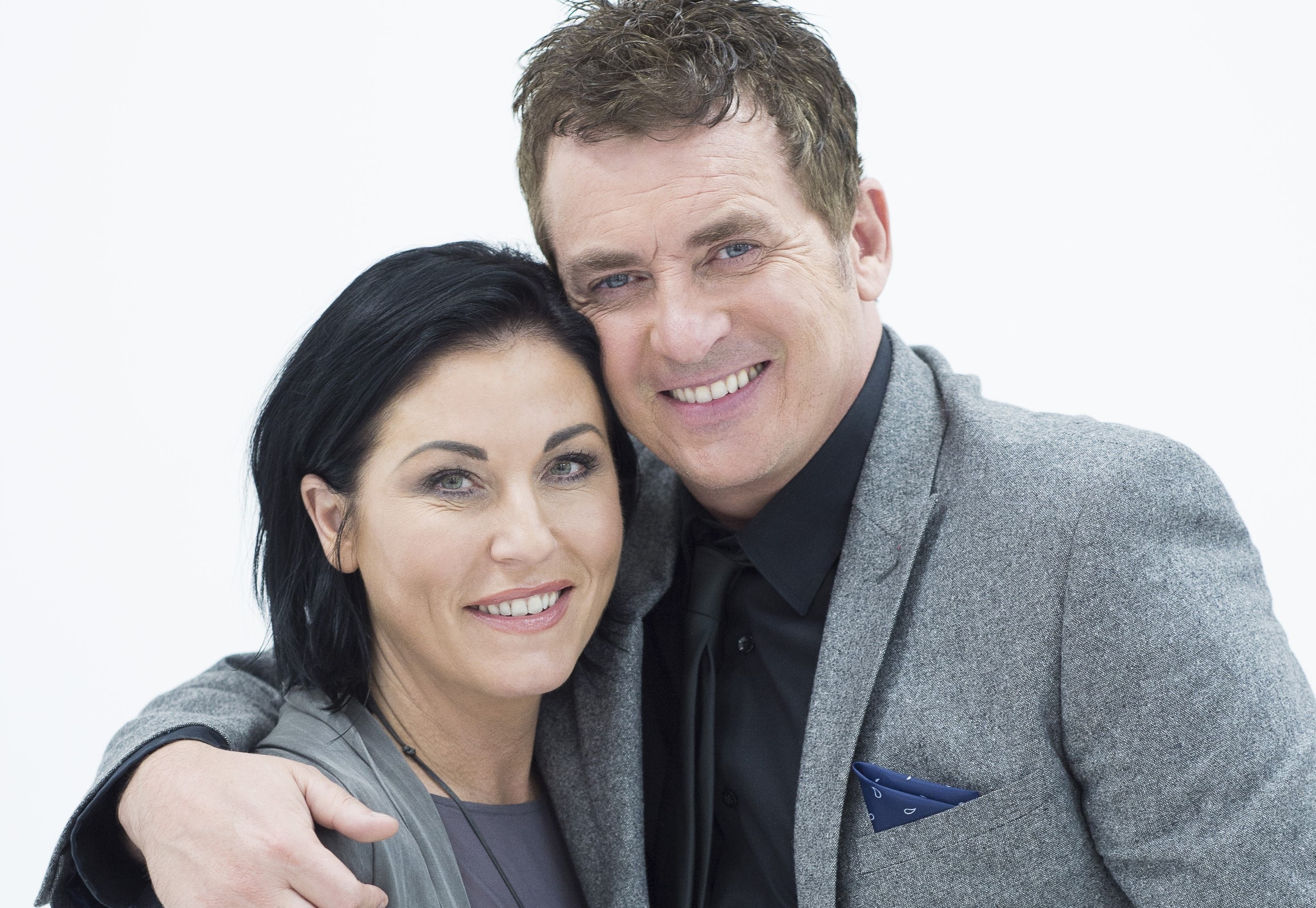 Shane Richie is beginning to realise the pulling power he and co-star Jessie Wallace have as a brand.
Not only has interest in their first stage play together, The Perfect Murder, been huge, but they're also getting ready to film a BBC drama where they will play their beloved EastEnders characters, Kat and Alfie.
As they bring bestselling author Peter James' black comedy to Edinburgh, Shane admits he was surprised at how popular he and Jessie – best friends in real life – are as a duo.
"I was approached last year to do The Perfect Murder. I remember reading the script and, because I spend so much time with Jessie, wondered if they would be interested in her doing it as well," explained 51-year-old Shane.
"We'd been reluctant to do other things at first, because we're not Terry & June or Ant & Dec or Brad & Angelina.
"But we have the same management and they put it to the show's producers, who were all for it.
"I think we've underestimated ourselves as a brand.
"When our involvement in the tour was announced, ticket sales went through the roof and the reaction blew us away.
"So if the right project comes along again, we could work on it together.
"There was talk of us doing Oliver! and also Some Like It Hot.
"I mentioned to Jessie the other day that I would love to do One Flew Over The Cuckoo's Nest again, with her playing Nurse Ratched.
"We're looking for material that will stretch us.
"But we do understand the brand is there thanks to the BBC and EastEnders. That's the Holy Grail and we don't want to destroy it by just doing anything."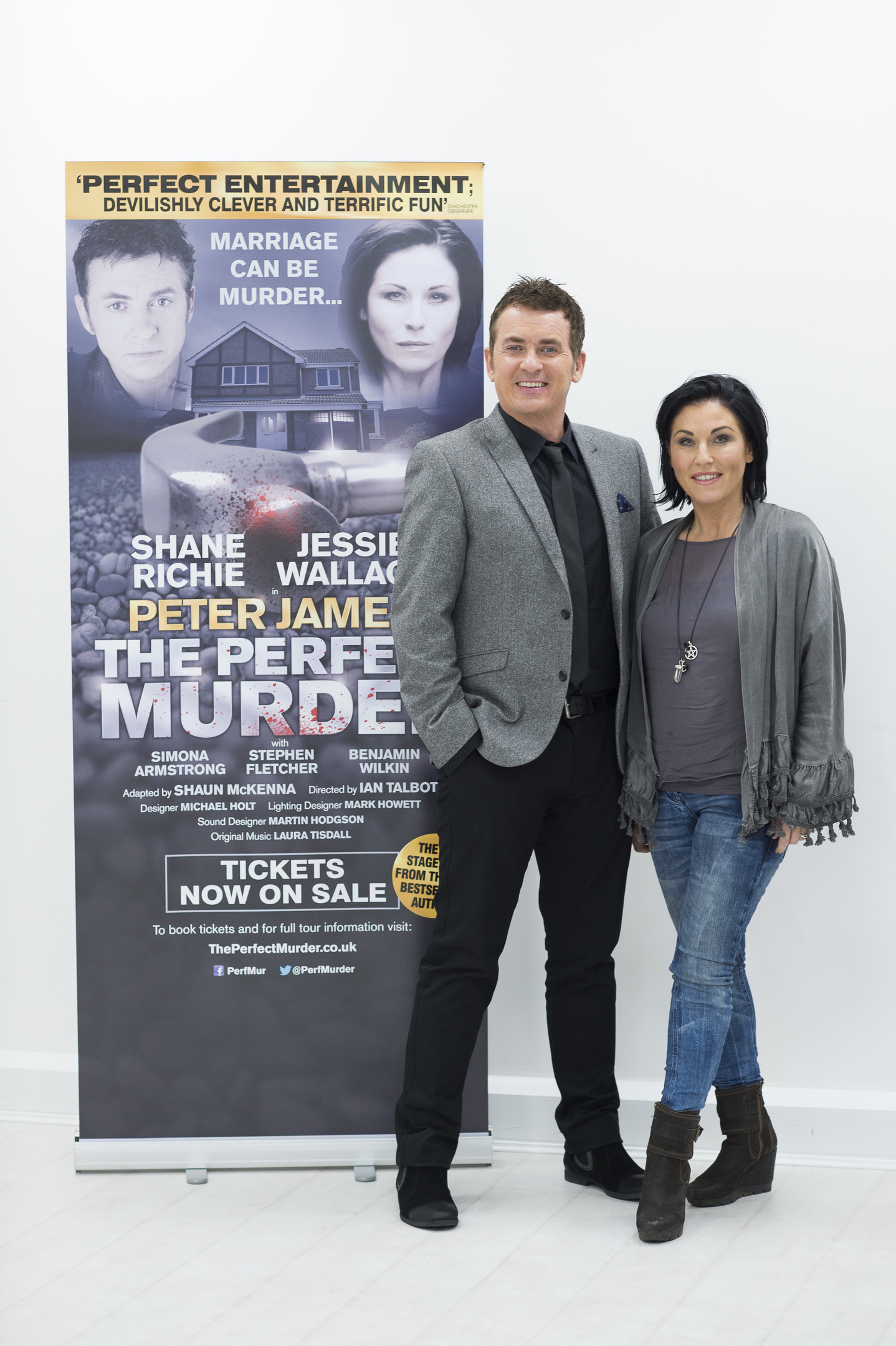 After The Perfect Murder tour is finished, Shane and Jessie will film the new adventures of Kat and Alfie in Ireland.
"We've nothing to compare it to – it's different writers, a different cast and setting, and an Irish crew," Shane said.
"Everything is different except these two characters from Walford. It's not a spin-off.
"It's like The Wicker Man meets Broadchurch and we're being plopped into this strange new community."
In the meantime, they're playing Victor and Joan, a very different couple from their TV personas, who have murder on their minds.
With their marriage at crisis point, Victor has decided there is only one way to get Joan out of his life for ever – but he's in for a nasty surprise.
And one of the tour's highlights for Shane, who also hosts Saturday night game show Win Your Wish List, will be Edinburgh.
"The only downside of touring is being away from my kids," said the father-of-five, who has two boys with ex-wife Coleen Nolan and two girls and a boy with current wife, Christie.
"But if I'm going to be away from home, I really don't mind it being in Edinburgh.
"I'm usually up at 7am doing the school run, and it's things like that I'll miss while I'm away.
"When you're in your 20s and 30s you don't have to think about that – it's just where's next on the tour.
"Jessie has never been to Edinburgh before, so I'm going to take her on the castle tour and to see some live music and go to some of the comedy clubs.
"I'm also going to take her on the late night haunted tour, because I want her to be scared!"
Shane may even take to the comedy clubs' stages while he's in the city.
The Londoner started out as a comedian and was nominated for Best New Stand-up at the first British Comedy Awards in 1990 and remains passionate about that side of the business.
In fact, his career could have gone in a different direction had EastEnders not come along.
"Just before I went into the show, I was back touring and had 90 minutes of brilliant material.
"Shortly after, comedy became the new rock 'n' roll and I just missed out.
"I remember seeing John Bishop playing to about 140 people in Birmingham and now he's at Wembley.
"I'm still funny, but it's like football – unless you're doing it five times a week, you get out of practice.
"While I'm in Edinburgh I'll maybe do 15 minutes at one of the clubs. I miss the nervous butterflies.
"And I'm nearly 52, so I have a lot to talk about."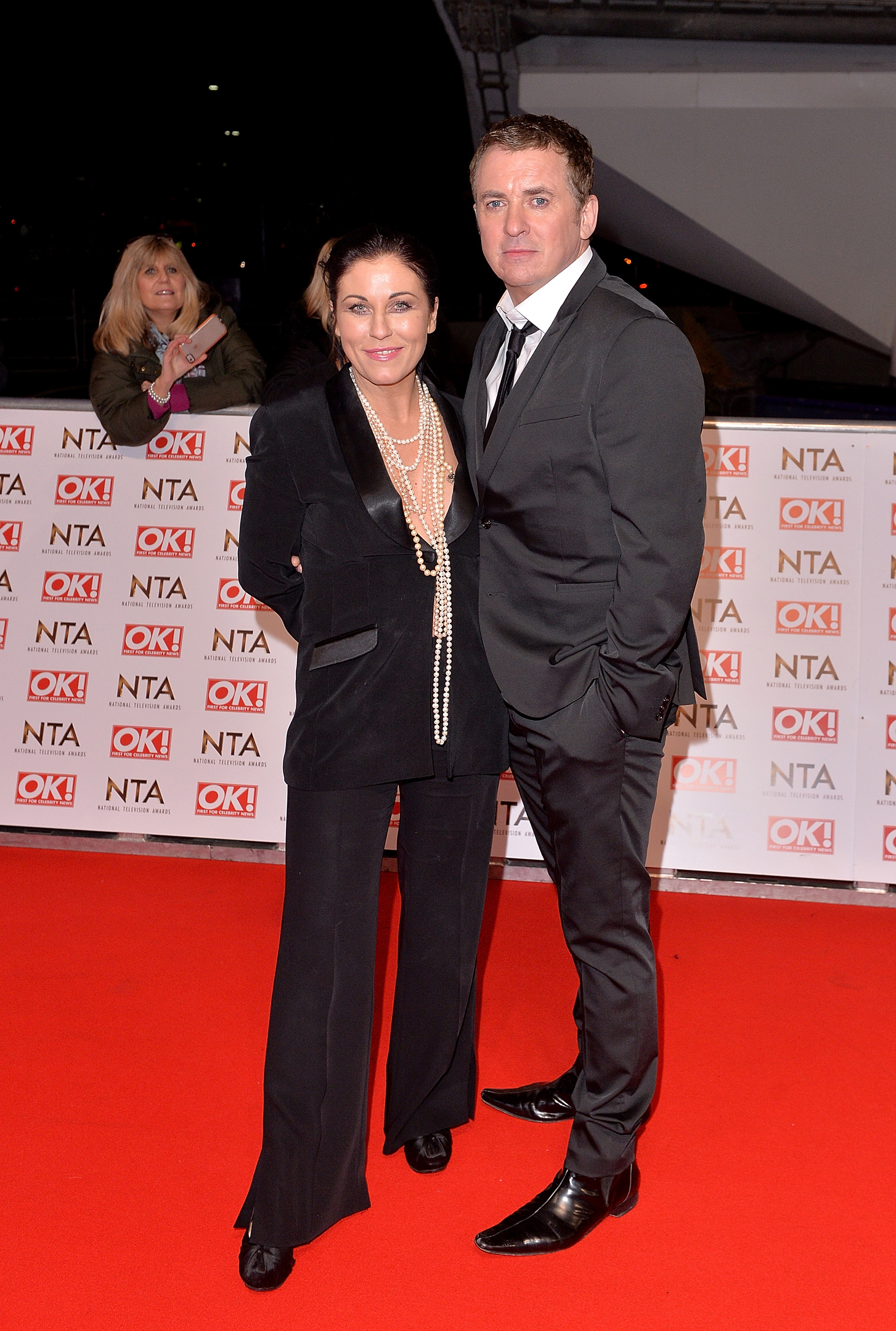 The Perfect Murder is on at King's Theatre, Edinburgh, Mon to Sat.
---
READ MORE
10 Questions for departing BBC Breakfast host Bill Turnbull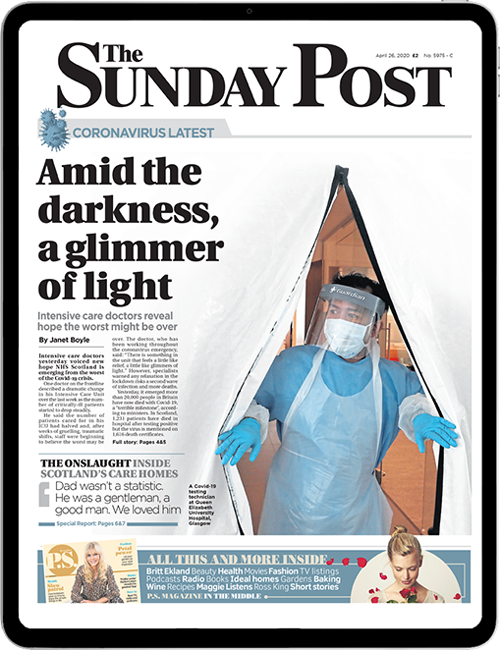 Enjoy the convenience of having The Sunday Post delivered as a digital ePaper straight to your smartphone, tablet or computer.
Subscribe for only £5.49 a month and enjoy all the benefits of the printed paper as a digital replica.
Subscribe