Disney might be the "House of Mouse" but perhaps a better label would be "Donald's Domain".
Mickey might be company mascot but it's his pal, the grumpy duck, who's their most popular character.
After making his debut on June 9, 1934 in The Wise Little Hen, Donald has gone on to star in more theatrical productions than any other Disney character, 178 as opposed to Mickey's mere 137.
He's also the fifth most-published cartoon character after superhero foursome Batman, Superman, Spider-Man and Wolverine.
Not bad for a bad-tempered bird saddled with what sounds like a terrible speech impediment and the less-than-macho outfit of a sailor suit, complete with bow tie and a little sailor's hat.
Donald Fauntleroy Duck, to give him his full Sunday name, quickly established himself as the perfect temperamental comic foil to the more wholesome Mickey.
Often appearing as a trio along with pal Goofy, it wasn't until 1937 that Donald was given his own film series.
These features introduced his on-off girlfriend Daisy Duck and his nephews Huey, Dewey and Louie who were, if anything, even more mischievous than their uncle.
But it was in print that Donald was most dominant, both in newspaper strips and comic books.
Europe in particular went nuts for the duck, especially Italy, Germany, the Low Countries and Scandinavia, where his weekly comic has been the most popular for 50 years.
Donald was born or should I say hatched when Walt Disney was in the process of creating a friend for Mickey and heard Clarence Nash use his "duck voice" to recite Mary Had A Little Lamb.
Nash would voice Donald until his death in 1985 but, bizarrely, the inspiration for his name came from Australian cricket legend Donald Bradman.
The Aussies were touring the States at the time and Bradman made headline news when he was dismissed for a duck against the New York West Indians hence "Donald Duck".
Donald's best known for his pranks and short fuse, with his early animator Fred Spencer saying: "The Duck gets a big kick out of imposing on other people or annoying them.
"But he immediately loses his temper when the tables are turned in other words, he can dish it out but he can't take it."
This aggressive nature made him ideal as a mascot for units fighting in the Second World War.
More recently, he's been honoured by having an asteroid named after him while, in 1984, he got his own star on the Hollywood Walk of Fame he left imprints of his webbed feet.
One piece of curious trivia. Donald is naked from the waist down at all times, apart from when he steps out of the shower, when he protects his modesty with a towel!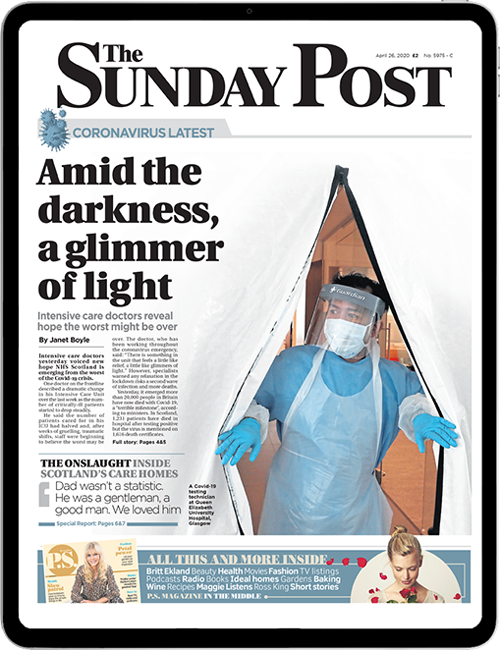 Enjoy the convenience of having The Sunday Post delivered as a digital ePaper straight to your smartphone, tablet or computer.
Subscribe for only £5.49 a month and enjoy all the benefits of the printed paper as a digital replica.
Subscribe