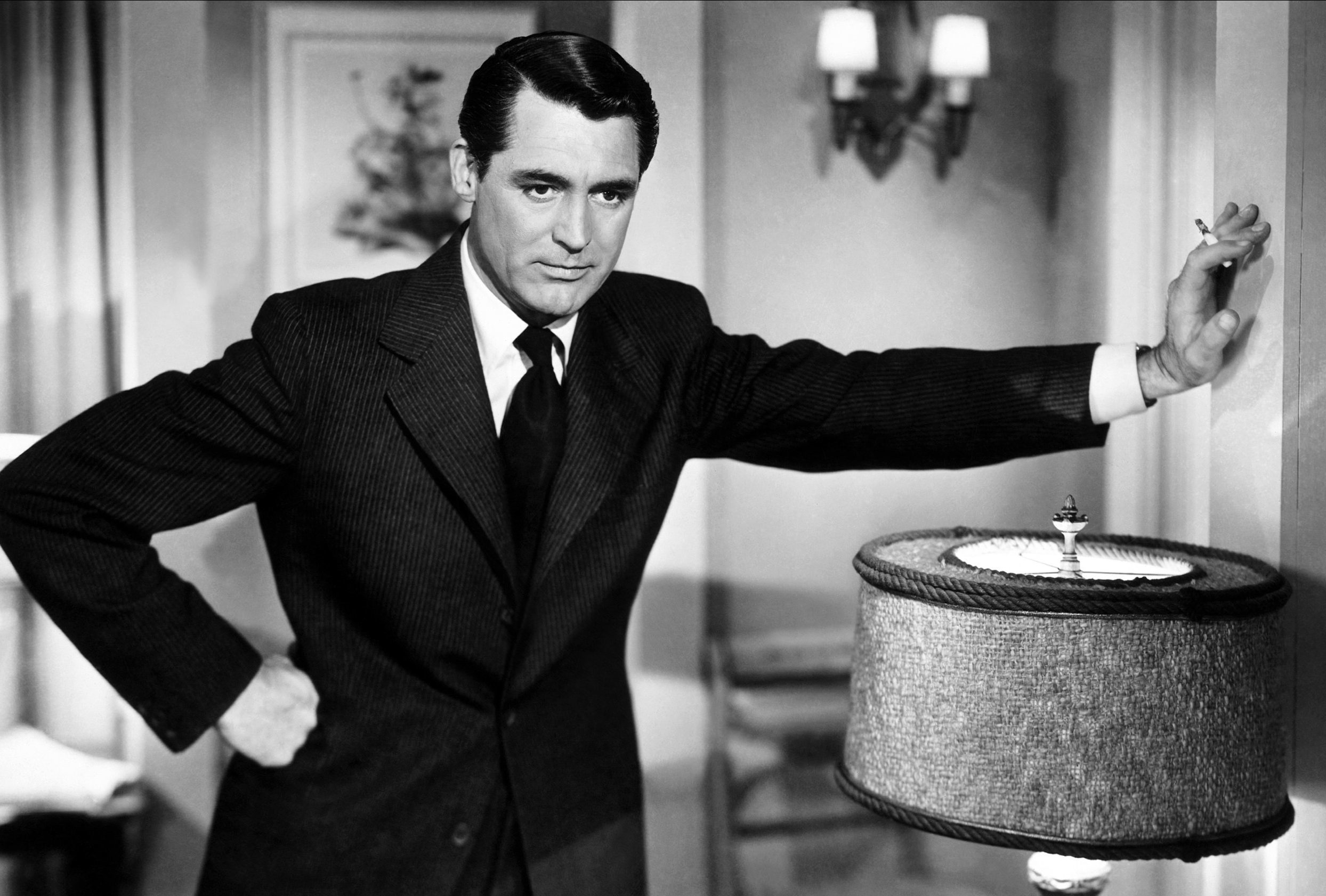 CARY GRANT was the greatest movie star of all time.
He was the ultimate matinee idol — handsome and charming, effortlessly so.
How many of us, on seeing a telegram from a reporter asking: "How old Cary Grant?" would have had the wit to send the reply: "Old Cary Grant fine. How you?"
Grant was one of the wealthiest stars and when he wasn't at one of his homes in Beverly Hills, Malibu or Palm Springs, he'd stay in the finest hotels.
He had his clothes and shoes specially hand-made for him, owned two Rolls-Royces and was always immaculately groomed with perfectly- coiffured hair and a suntan.
Such was his sophistication, Grant became the envy of the likes of Frank Sinatra, Ronald Reagan, Bob Hope and millions of men around the world.
And it was all a meticulously-constructed artifice.
As the man himself admitted: "Everybody wants to be Cary Grant. Hell, I want to be Cary Grant."
He went on: "I guess to a certain extent, I did eventually become the characters I was playing.
"I played at being someone I wanted to be until I became that person. Or he became me."
He'd also later admit that the "real" Cary Grant was more like the scruffy, unshaven curmudgeon he played in Father Goose than the "well-tailored" charmer in Charade.
Grant's near obsession with personal grooming came from another silver-screen legend, Douglas Fairbanks, who was also a major influence on his refined dress sense.
Edith Head, the renowned Hollywood costume designer, said of him: "I consider him not only the most beautiful, but the most-beautifully- dressed man in the world."
Part of Grant's charm was that he never took himself too seriously.
As George Cukor, who directed him in The Philadelphia Story, said: "He didn't depend on his looks.
"He acted as though he were just an ordinary young man and that made it all the more appealing, that a handsome young man was funny."
Because the man born in Bristol as Archibald Leach came from a poor, ill-educated background, he made a huge effort to mix with high society and absorb their knowledge, manners and etiquette to compensate.
A long-term friendship with tycoon and director Howard Hughes saw Cary mix in Hollywood's most-glamorous circles — and also educated him in the financial side of things.
Grant's house-mate Randolph Scott, who had a moneyed background, also encouraged him to invest in shares, making him a wealthy man.
He might have lacked a formal education, but he was fiercely intelligent, with his pal David Niven once pointing out: "Before computers went into general release, Cary had one in his brain."
But you don't become Tinseltown's greatest leading man through looks, charm and a sharp business brain alone.
He started performing at an early age, appearing in New York with a troupe called The Penders, aged just six.
He decamped to the Big Apple permanently in the early 1920s and established himself as a talented vaudeville performer, before moving to Hollywood in the early 1930s.
After a couple of less-serious roles, he suddenly found his niche in romantic and screwball comedies, and starred in a string of hits such as Bring Up Baby, His Girl Friday and I Was A Male War Bride.
Grant then struck up a profitable partnership with Alfred Hitchcock — who described him as "the only actor I ever loved" — for such stone-cold classic thrillers as Notorious and North By Northwest.
"Hitch" thought Grant was very effective in darker roles with a mysterious, dangerous quality, saying: "There is a frightening side to Cary that no one can quite put their finger on."
In the final years of his career, Cary went back to comedy before retiring in 1966, aged just 62.
His daughter, Jennifer, had been born and he wanted to focus on bringing her up.
He said: "I could have gone on acting and playing a grandfather or a bum, but I discovered more important things."
Despite being incredibly versatile, Grant was nominated for just two Oscars and never won, and only received a Lifetime Achievement Award from the Academy in 1970.
It was presented by his pal Frank Sinatra, who said: "It was made for the sheer brilliance of acting.
"No one has brought more pleasure to more people for so many years than Cary has, and nobody has done so many things so well."
That echoed the writer Peter Stone's words when he picked up the Best Screenplay Oscar for Father Goose: "My thanks to Cary Grant, who keeps winning these things for other people."
Cary died of a cerebral haemorrhage in 1986, aged 82, while preparing for a performance of his one-man show.
The world was sadly left a less debonair place.
LSD sessions improved his life
ACTORS and drugs are usually a bad combination.
If they're lucky, they're carted off to rehab or jail after another misdemeanour, if they're unlucky, they join the ranks of stars who have had their lives or careers cut tragically short.
But Cary Grant's drug use was different, and the Hollywood legend credits LSD for making him "truly, deeply and honestly happy" for the first time in his life.
Grant first started experimenting with the hallucinogenic drug in the 1950s, long before it became popular with the hippies in the swinging 60s.
His third wife, the actress Betsy Drake, was keenly interested in psychotherapy and through her, Grant developed a considerable interest in and knowledge of psychoanalysis.
He said: "I took LSD with the hope it would make me feel better about myself. I wanted to rid myself of all hypocrisies.
"I wanted to work through the events of my childhood, my relationship with my parents and my former wives. I did not want to spend years in analysis."
Grant had more than 100 sessions and recalled: "At first, I found it unbelievably painful. I would run the gamut of emotions. When each session ended, I was drained. I'd go home to sleep.
"It took two years, but it was necessary for my evolution."
Grant viewed his drug experiences positively, saying it was the solution after many years of "searching for my peace of mind" and that it "completely changed" him and that he'd been "born again".
Why five times-married star wasn't troubled by persistent gay rumours
RUMOURS about Hollywood's leading men are nothing new.
Cary Grant was one of the gossipmongers' first targets, with whispers that he was gay or bisexual first emerging in the 1930s and dogging him until his death.
His five marriages, it was alleged, were simply marriages of convenience.
When Chevy Chase joked about his sexuality on TV, Grant successfully sued the comic for slander, but his daughter, Jennifer, says the North By Northwest star thought the rumour was funny and actually enjoyed the mystique surrounding his sexuality.
She says: "Dad somewhat enjoyed being called gay. He said it made women want to prove the assertion wrong!"
The rumours started when Grant moved in with his fellow leading man Randolph Scott in 1932, with the pair sharing a house on and off for more than a decade.
They had a beach house in Santa Monica nicknamed "Bachelor Hall" and a mansion in Los Feliz.
The gossip was stoked by the fact the two were more than happy to pose for several fan magazine photoshoots in which they were obviously entirely relaxed in each other's company.
And it has to be said, the pictures of the pair larking about in swimming trunks or matching cricket sweaters and flannels make them look as camp as a row of tents.
There was never any evidence the pair were in a relationship and, in fact, it could simply have been a case of Cary enjoying a financially- attractive arrangement.
Scott came from a wealthy background while Grant's was anything but, and he was notoriously tight-fisted.
As the pair's friend Carole Lombard once said: "Their relationship is perfect.
"Randy pays the bills and Cary mails them."
Grant himself said: "All the rumours that I am a tightwad and that I'm homosexual?
"Now, I don't feel that either of those is an insult, but it's all nonsense.
"And it's only half-true.
"I am not gay, but I am tight with a dollar — and what's wrong with that?"
---
READ MORE
The 10 best films of John Wayne
How John Wayne became a movie giant in the world of Westerns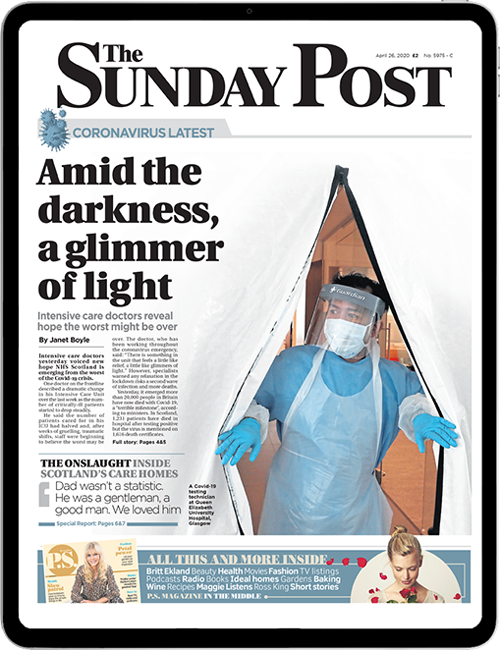 Enjoy the convenience of having The Sunday Post delivered as a digital ePaper straight to your smartphone, tablet or computer.
Subscribe for only £5.49 a month and enjoy all the benefits of the printed paper as a digital replica.
Subscribe