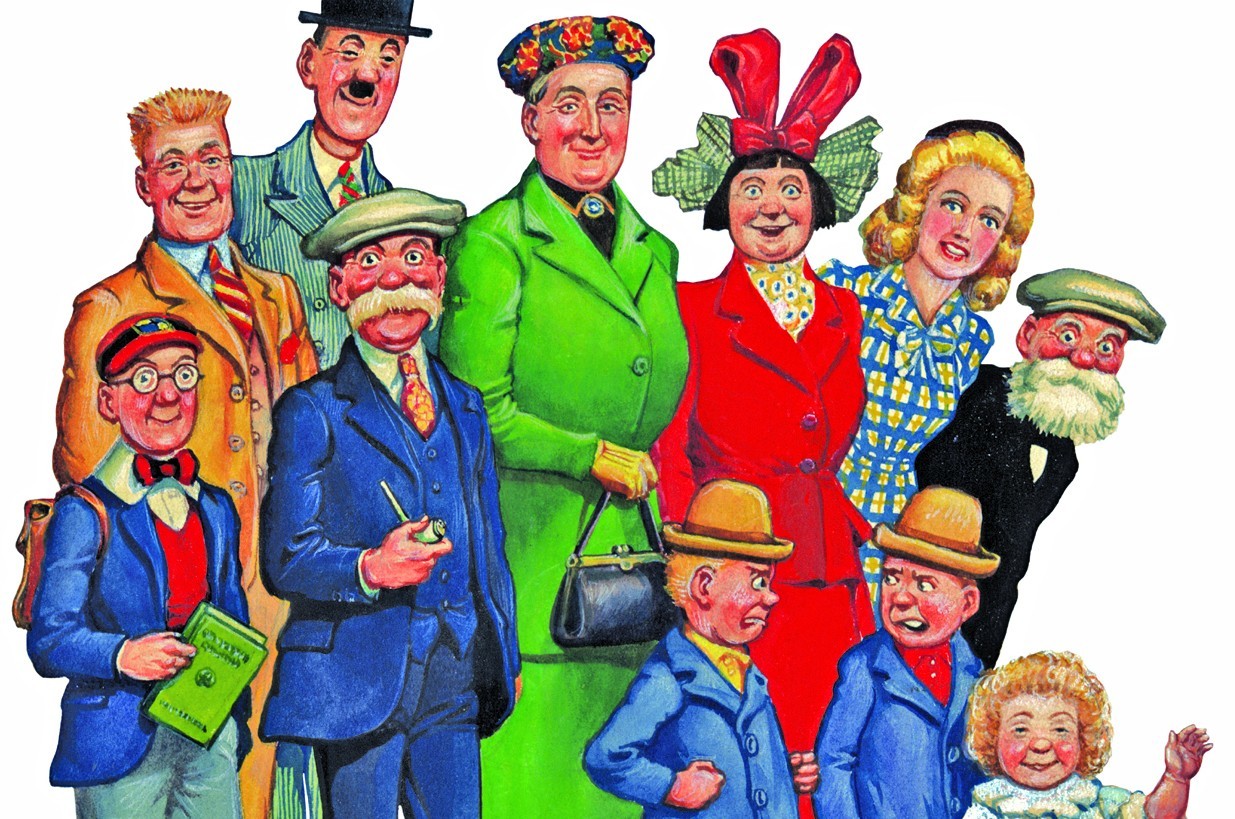 But never mind Shakespeare, there's an REALLY Scottish play about to hit the stage – and it's more McBroon than McBeth!
That's right, Scotland's favourite family, The Broons, are about to get their very own show.
The new play is set to tour theatres across the country from September this year.
The production will help mark the 80th year of the Broons – who first appeared in the pages of The Sunday Post in 1936 – and open at Perth Concert Hall on September 27 before visiting
Inverness, Kirkcaldy, Stirling, Aberdeen, Ayr, Dundee, Edinburgh and Glasgow.
Award-winning Scottish playwright Rob Drummond has been charged with bringing the iconic characters to life in a production filled with laughter, love and comic-strip visuals, all set to live music.
He says: "I almost fell off my chair when I was asked if I wanted to write a Broons play It's so iconic – it's Scottish royalty almost. Being asked to take care of something so important is quite daunting.
"I had to re-immerse myself in the world of the Broons. I read the earliest annuals first, and just read from every decade to try and work out what the characters sounded like and become as close to a world expert as I could in a short amount of time.
"I'm half way between excited and terrified! It's a good kind of fear though. I care a lot about it."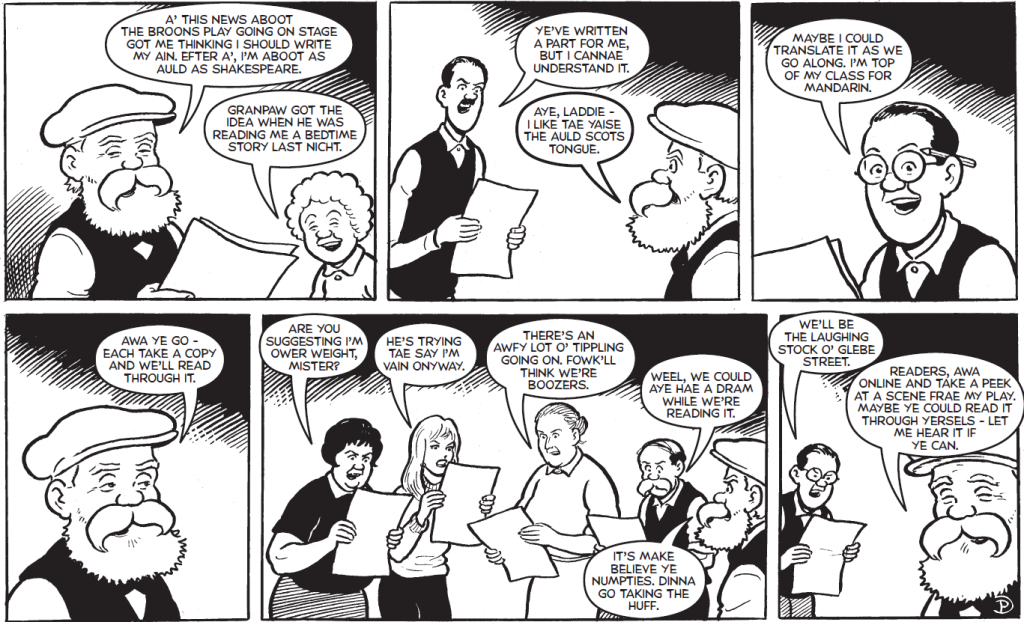 The play will see the Glebe Street gang prepare for Maggie's wedding, building on a Broons storyline that appeared in the strip in 1977, before mysteriously disappearing before the big day.
Rob says: "I didn't want to do anything too outlandish – the Broons Go To Benidorm or the Broons Populate Mars. With Maggie's wedding I wanted to keep it completely loyal to the source material rather than trying to do anything too clever.
"In the show there will be little nods and winks to the fans.
"It's a comedy first and foremost, so there are going to be a lot of laughs, but there's going to be a lot of heart in the show too. It's a real mixture of comedy and soul. It's about a family who love each other and want to stick together.
"There's going to be loads of live music in it, too."
One thing Rob refuses to be drawn on is his wish list for casting the play, although he reckons a mixture of well-known Scottish actors and up-and-coming talent would provide the best possible mix.
Of course, the Broons are synonymous with wonderfully rich Scottish language and quirky "Broonsian" words.
That could prove a challenge for anyone, so Rob is being advised on that front by long-time Broons scriptwriter Morris Heggie.
"The language is really difficult," Rob says. "It's its own language in itself – not Dundonian, not Glaswegian. That's one of the things that Morris will be helping me with. But it's a fun process.
"To be trusted with this, we have to get it spot on. It's a real team effort."
And what about "that" Broons phrase? Will "Jings, crivvens, help ma boab" be making an appearance?
Rob laughs: "I don't think I would be giving too much away to say that of course that phrase will be used. Exactly when to deploy it is one of my biggest decisions!"
The play will visit Perth Concert Hall, Inverness Eden Court Theatre, Kirkcaldy Adam Smith Theatre, Stirling Macrobert Arts Centre, Aberdeen His Majesty's Theatre, Ayr Gaiety Theatre, Dundee Gardyne Theatre, Edinburgh King's Theatre, Glasgow King's Theatre. Contact individual theatres to find out when tickets are available.
To celebrate, Granpaw Broon has written his very own play… but nobody can understand it!
Watch our video below to hear our attempts.
Can you do better and decipher his auld Scots?
THE PLAY WHAT GRANPAW WROTE
Auchentogle has a local hero, a richt dapper lad wi' a bunnet and braw silver beard. The ladies o' a certain age cry him Silverilocks.
Silverilocks is traipsing up Glen Feshie on his ain, it keeps his fine figure in trim, when a hoolie o' a wind blew in a thick haar. The brave sojer couldnae see twa feet in front o' himsel'.
SFX: MUDDY FOOTSTEPS AND MUTTERINGS.
SILVERILOCKS:  LET THE LORD BE THANKIT, HERE'S A COUTHY WEE BOTHY WI' A LICHT OAN. THERE'S AYE A WELCOME IN A SCOTTISH HOOSE. I'LL BIDE TILL THIS HAAR PASSES.
SFX: RAT-A-TAT-TAT!
SFX: CREAK!
SILVERILOCKS:  NAEBODY'S AT HAME. BUT HERE'S A TABLE SET FOR TEN. AND THE DRINKS ARE A'READY POURED. GENEROUS FOWK WIDNAE MIND ME HAEING A SNIFTER TAE REVIVE MYSEL'.
SFX: SNIFF!
SILVERILOCKS:  AH, SINGLE MALT. I'LL HAE JIST A SIP MIND.
SFX: GLUG!
SILVERILOCKS:  WID YE CREDIT THAT – IT'S FEENISHED. MAN, BUT IT FAIR WARMS THE COCKLES O' YER HERT.
SFX: GLASSES CLINK.
SILVERILOCKS:  HERE'S ANOTHER DRAM – I WONDER IF IT'S THE SAME STUFF?
SFX: GLUG!
SILVERILOCKS:  NECTAR, I TASTE THE PEAT AND SMOKE IN THAT ANE.
SILVERILOCKS:  LOOK HERE, A CHEEKY WEE WINE BY THIS GREAT BIG DAUD O' DUMPLIN.
SFX: CHOMP!
SILVERILOCKS:  THON'S DUMPLIN' TAE DIE FOR.
SFX: SLURP!
SILVERILOCKS:  AND THE WINE IS HAME MADE. BRAMBLES WI' NOTES O' NEEP.
SILVERILOCKS:  ANOTHER CHEEKY VINO SET ON THE TABLE BY THIS MIRROR.
SFX: SLOO!
SILVERILOCKS:  HEH! HEH! I'LL LEAVE A WEE MESSAGE OAN THE MIRROR.
SFX: FINGER RUBBING WET WINDOW.
SILVERILOCKS:  THE WHISKY FAIR MAK'S YE THIRSTY. BUT HERE'S TWO LANG BEERS.
SFX: SINK EMPTYING AWAY.
SILVERILOCKS:  HIC! MAYBE I'LL JUST TOTTER BY AN' TAKE THE WEIGHT AFF MY FEET.
SFX: CRASH! SPLINTER!
SILVERILOCKS:  IN THE NAME, THAT WIS A DAFT WEE CHAIR.
SFX: DOOR CREAKS.
SILVERILOCKS:  SSH!
SILVERILOCKS:  IT'S A BEDROOM – AN LOOK AT THIS BIG BED WI'THREE SETS O' PYJAMAS. ANE O' THEM WI' AWFY LANG LEGS.
SFX: BED SPRINGS SQUEAK.
SILVERILOCKS:  I'LL SIT FOR A MEENIT.
SFX: SNOOZE! SNORE! BLAART!
Just then the Broons family return from their stroll before dinner to their beloved But an' Ben.
MAW:  I'M SAE GLED TAE BE BACK HAME. IT'S SIC A SOOR EFTERNOON.
MAGGIE:  WELL, WE HAD A' JIST TAE RUN WHEN WE HEARD DAPHNE SCREAMING.
DAPHNE:  I WAS STUCK IN THON BOG NEAR UP TAE MAH BAHOOCHIE. THANKS FOR PULLIN' ME OOT THOUGH.
PAW:  SOMEBODY HAS FEENISHED AFF MY DRAM.
DAPHNE:  AN SOMEBODY HAS SWALLIED MY BEAUJOLLY AND TAEN A GREAT HUMMOCK OOT MAH DUMPLIN'.
MAGGIE:  SOMEBODY'S SCOFFED MY WINE TAE AND THE CHEEKY BEESOM'S WRITTEN 'HELLO DARLIN' ON MAH MIRROR.
BAIRN:  SOMEBODY'S SAT OAN MAH CHAIR AN' THEY'VE BROKE IT DEID.
JOE:  LISTEN?
SFX: SNORE! BLAART!
HEN:  IT'S COMING FRAE OOR BEDROOM.
JOE:  PASS ME THE BED PAN.
SFX: SLOW CREAKING OF DOOR.
SFX: SUDDEN BLAST OF BAGPIPE MUSIC.
HORACE:  SORRY, JOE – AH STOOD ON YOUR BAGPIPES.
SILVERILOCKS:  GRUNT! AH'M AH DREAMIN' OR IS IT THE PIPES I'M HEARIN?
HEN (SHOUTING):  PAW, IT'S JIST YER FAITHER.
SILVERILOCKS:  GIE THE PIPES ANOTHER WEE BLAW – I'M IN THE MOOD FOR A CEILIDH.
PAW:  THERE'S ONLY ANE THING TAE DAE HERE.
DAPHNE:  ROLL BACK THE CARPET.
MAW:  HIDE THE GUID DISHES IN THE PRESS.
PAW:  AND TAK' YER PARTNERS FOR A BROONS REEL!
SFX: PIPES, FIDDLE AND ACCORDION PLUS LOUD THUMPING OF FEET.
MAW:  HAUD ON TAE MY AIRM TIGHT, PAW OR I'LL BIRL YE AFF – HEEEYOOCH!
And so they all lived happily ever after, except for the odd day.
---
READ MORE
VIDEO: The Broons Awards highlights
The Sunday Post celebrates 80 years of The Broons comic strips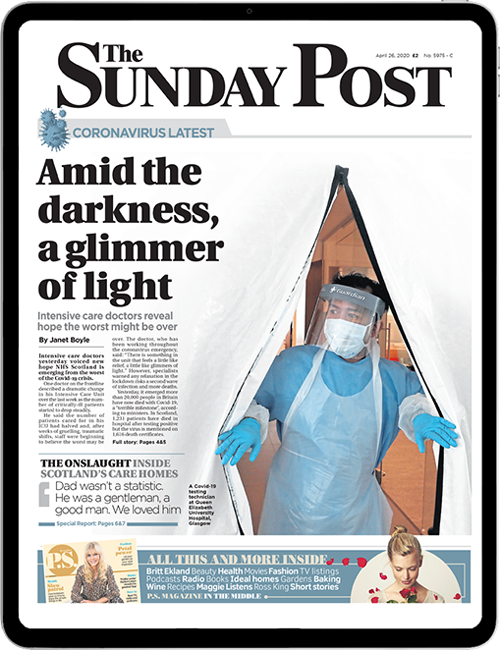 Enjoy the convenience of having The Sunday Post delivered as a digital ePaper straight to your smartphone, tablet or computer.
Subscribe for only £5.49 a month and enjoy all the benefits of the printed paper as a digital replica.
Subscribe