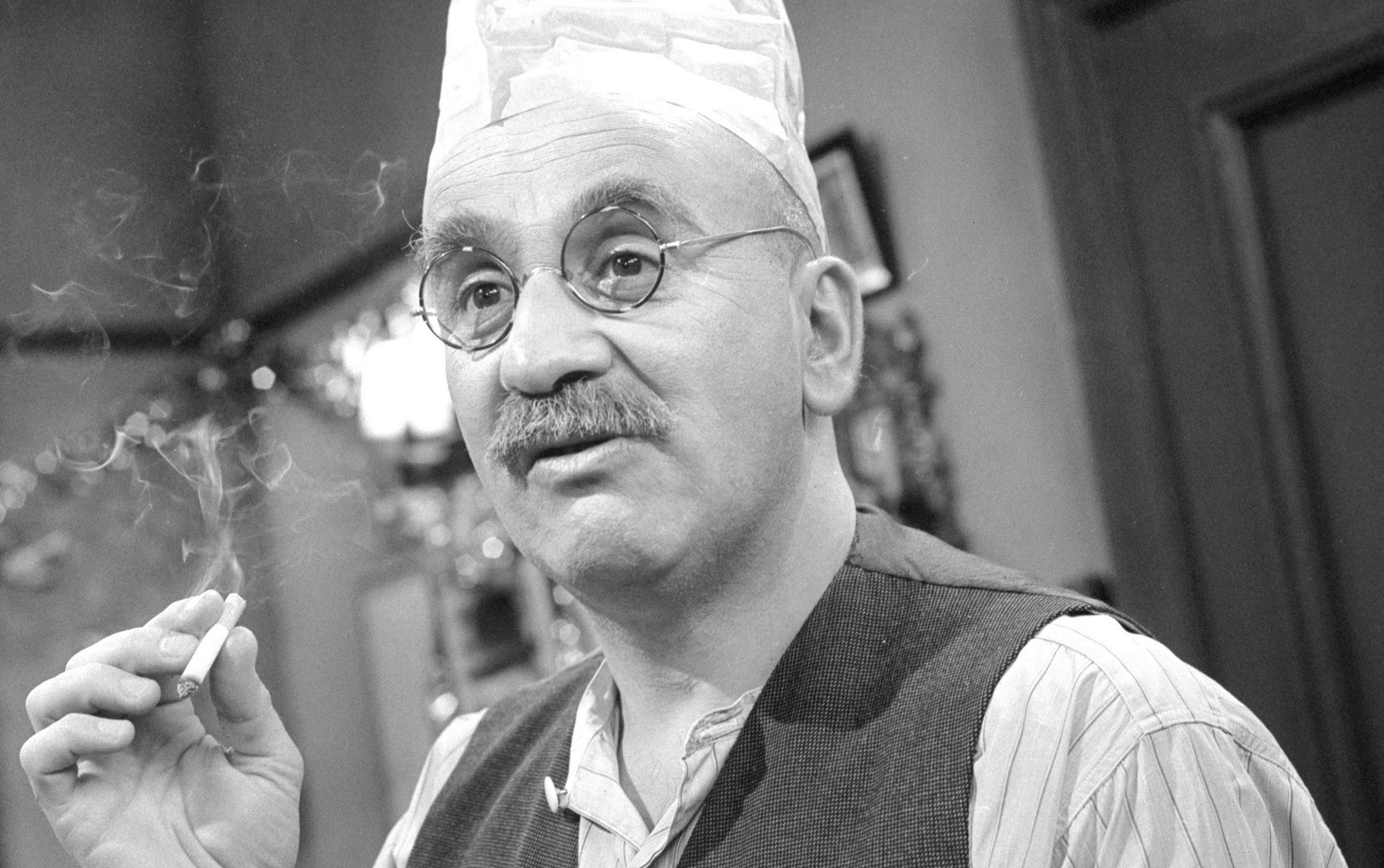 One-off specials of three "lost sitcoms" – Till Death Us Do Part, Hancock's Half Hour and Steptoe And Son – will be based on the original scripts.
The recordings of the shows as they initially aired do not survive, so they will be recreated by a brand new cast.
Till Death Us Do Part's angry protagonist Alf, who was originally played by the late Warren Mitchell, will be seen again in the 1967 episode A Woman's Place Is In The Home.
Written by Johnny Speight, it features Alf ranting at his wife Else when he returns home to an empty house and a burnt supper in scenes which could jar with modern audiences.
These remakes will be at the heart of a "landmark comedy sitcom season", which marks 60 years since Hancock's Half Hour was first broadcast on television.
Popular classics also set to be revisited include Are You Being Served?, Porridge, Up Pompeii! and Keeping Up Appearances.
The long-rumoured "special prequel" to Keeping Up Appearances will star a young Hyacinth "Bouquet" Bucket in a one-off episode called Young Hyacinth.
Set in the late 1950s and written by the show's creator Roy Clarke, it shows Hyacinth taking charge of the family as she, her sisters and her father are left by their mother.
The BBC has also confirmed the return of classic prison sitcom Porridge, which is back nearly 40 years after Norman Stanley Fletcher served his time at Slade prison.
Dick Clement and Ian La Frenais, who created the series in the '70s, will write the one-off special episode. It sees Fletch's grandson – also known as Fletch – imprisoned for a series of cyber crimes.
Up Pompeii!, which ran from 1969 to 1970, will return with a new script written by Paul Minett and Brian Leveson, who also wrote the revival Further Up Pompeii in 1991.
Are You Being Served? will pick up where it left off, with a "brand new all-star cast" following a new script written by Derren Litten as they bring Grace Brothers back to life.
In the revived show, announced in February, it is 1988 and Young Mr Grace (Mathew Horne) is determined to drag Mr Humphries (Jason Watkins), Captain Peacock (John Challis), Mr Rumbold (Justin Edwards) and Mrs Slocombe (Sherrie Hewson) into the modern age as a new member of staff called Mr Conway (Kayode Ewumi) joins the team. Hollyoaks actress Jorgie Porter is also set to join the cast as newcomer Miss Croft.
It was revealed in September that the "landmark sitcom season" will kick off with a special live episode of Brendan O'Carroll's beloved sitcom Mrs Brown's Boys, which will be filmed in front of a studio audience in Glasgow and aired on BBC One.
The broadcaster is also launching a raft of brand new programmes to mark the comedy season.
On BBC One there will be a new comedy panel show called We Love Sitcom hosted by comedian and actor Ben Miller, while on BBC Two viewers will be able to sample five brand new sitcom pilots.
Controller of BBC comedy commissioning Shane Allen said: "The British sitcom is a huge part of our national identity and cultural heritage.
"This season is about celebrating the BBC's rich legacy at a time when British comedy is as popular as ever … our audiences have deep affection and nostalgia for iconic shows."
---
READ MORE
Peter Bowles on his dark role in BBC drama Murder
Dara O Briain and Angela Scanlon set to host BBC Robot Wars reboot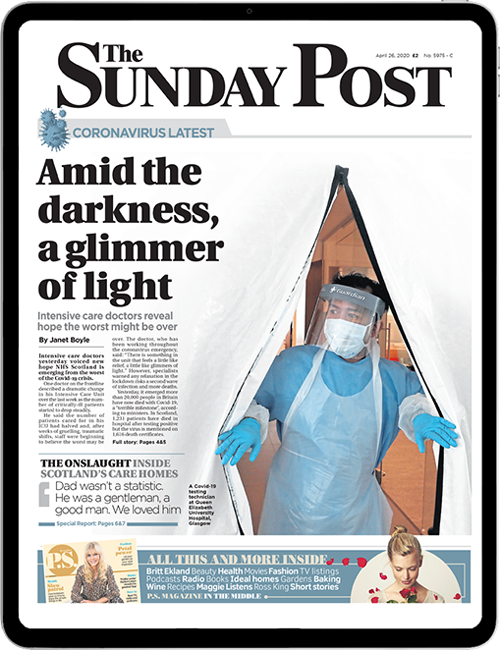 Enjoy the convenience of having The Sunday Post delivered as a digital ePaper straight to your smartphone, tablet or computer.
Subscribe for only £5.49 a month and enjoy all the benefits of the printed paper as a digital replica.
Subscribe