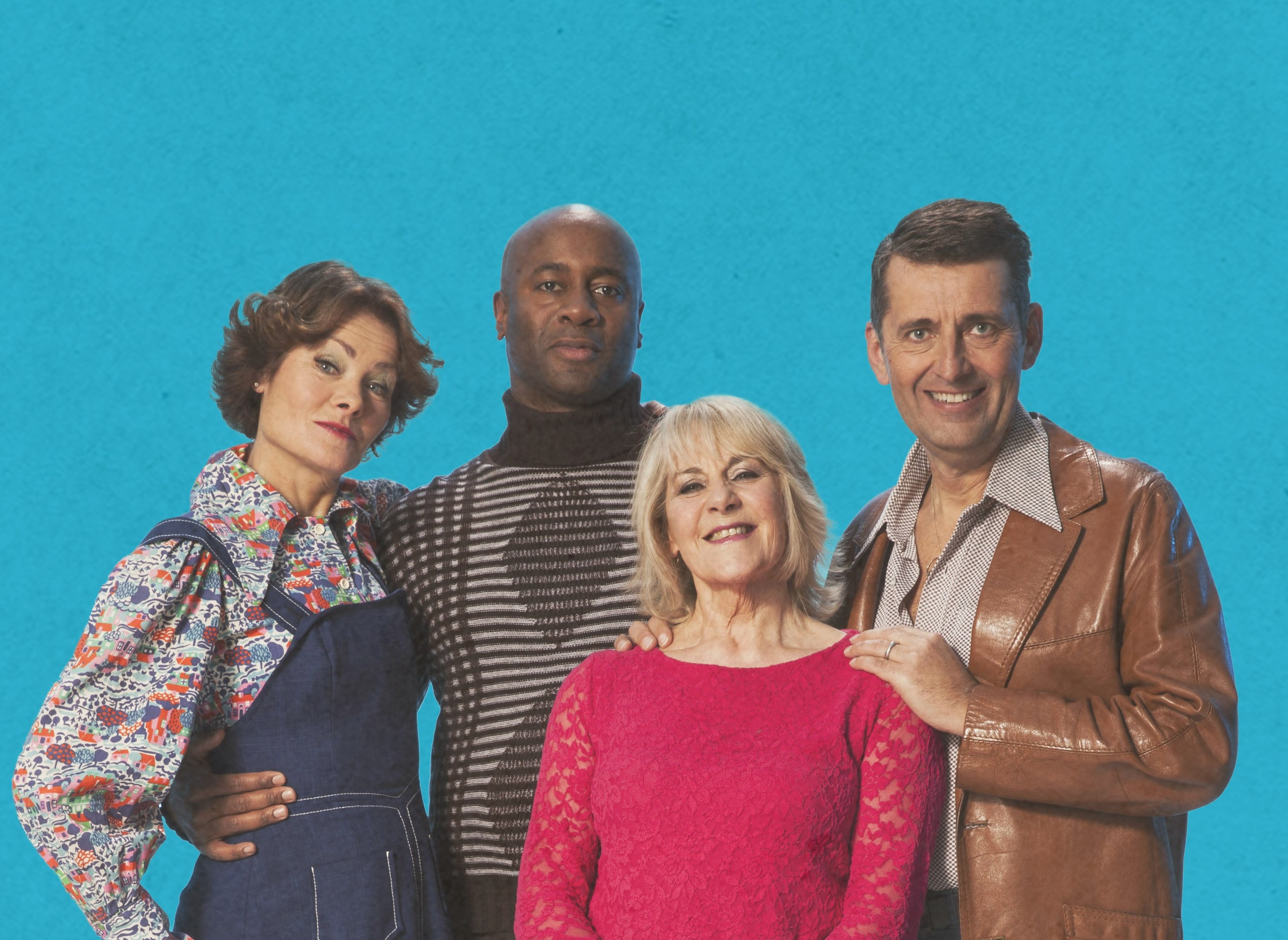 The magazine guided millions of girls through their adolescent years, giving advice on boys, fashion and growing up.
It has inspired a new stage show, Jackie the Musical, which stars Janet Dibley, Nicholas Bailey and Graham Bickley.
Editor-in-chief of the show is Nina Myskow, Jackie's first female editor.
Ahead of its opening in Dundee, Nina told us about 10 meetings she'll never forget.
Elton John
I first met him when I was 21 and he was 20. I was sent to London to interview him and we just hit it off.
When his first album came out, I was chatting about how I wanted to move to London and he was saying he didn't think he could write with Bernie Taupin any longer.
He asked if I'd ever thought of writing lyrics. I said no and he asked me to try when I went home. I didn't and it's one of my biggest regrets.
Later, he sent me a demo of a single with a note saying he'd thought of me when he wrote the song. He might have sent that note to 100 people, but the track was Your Song.
I first went to America thanks to him, when he invited me to see him play Dodger Stadium in 1974.
I was also at his 50th birthday party and back in my Jackie days I even played tennis with him in Dundee. I bunked off work and got absolute hell for it afterwards!
Emma Thompson
When she was 12, Emma wrote to Jackie to say she enjoyed the pop pin-ups but thought her dad, who voiced The Magic Roundabout, was better looking and enclosed a picture, which we printed.
About nine years later I was a TV critic at the launch of a new series, in which Emma had one of her first roles. I mentioned the letter and she burst into tears because her dad had recently died.
She was thrilled at the memory.
More recently, I gave her a copy of the Best of Jackie book and she started screaming. That's a typical reaction for a 50-something woman reminded about Jackie! She's smart, funny and has a good moral fence – I'm proud she was a Jackie reader.
David Bowie
All the stars used to play the Caird Hall in Dundee and David came in his Ziggy days.
I went to the bar at The Angus Hotel afterwards, where he was with his crew and entourage.
It was my birthday the next day so, when he heard, he bought me a bottle of Champagne. I asked for an interview and he said to come back at 11am – and he was fantastic.
Sadly, that was the only time I interviewed him.
Donny Osmond
I've been with Donny when screaming girls were jumping on his car and I saw him when he was washed up at 20, only to come back and have a great career.
When I interviewed him on Radio 2 I gave him a Mormon Bible his mum had signed and given to me years earlier. When he saw her handwriting he welled up.
I couldn't help but compare and contrast his fortunes to the other big teen idol of the '70s, David Cassidy. I also interviewed him for the show and he's a much more troubled soul.
Jackie's sales rose from 600,000 to a million in nine months because of the three-part pop pin-ups we began publishing and those two were a big part of that.
Annie Lennox
After moving from Jackie to The Sun, I interviewed Annie and Dave Stewart when they were still unknowns.
I was later invited to interview them in Montserrat, where they had been recording.
There was a barbecue on the beach and I consumed a lot of wine.
Apparently there had been a steel band playing and I crashed into them while wearing a breadbasket on my head and knocked over the entire first row.
I couldn't remember any of it but I had a good laugh with Annie about it back in London.
Freddie Mercury
He was very funny and we hit it off – so much so he invited me along when Queen played South America.
He was incredibly shy and decided only to communicate with the other journalists there through me, which made me unpopular.
After the Buenos Aires show, he took us for dinner and we didn't get back to the hotel until 6am.
Freddie was such a sweet, kind, loyal man and I had an incredible sadness when he died.
Marti Caine
When I became a judge on New Faces, viewers thought I didn't get along with Marti because we were always verbally sparring. But you can only throw insults like that at someone you really like.
She was my opposite – tall, skinny and good looking.
We became close friends and when she was diagnosed with lymphoma it was a shock.
Marti fought it for seven years but I still recall hearing the fireworks outside when her husband Ken called me on November 4th to say she'd died. Every year on that date I let a rocket off from my little balcony and raise a glass of wine in her memory.
Joan Rivers
I originally interviewed her when she did her first TV show here in the early '80s.
There's a series of pictures of us together – I'm getting older and she's becoming younger, before turning into someone else completely!
At that first interview she insisted I take off my shoes and go into the hotel bathroom, because she wanted me to feel how good the underfloor heating was.
We did an interview for Radio 4 years later in the Queen's Suite at The Ritz and afterwards she insisted we both jump up and down on the bed, because she said the Queen and Duke of Edinburgh must have made it bounce at some point, too!
She was warm, delightful and had enormous energy.
Her death was so sad.
Yoko Ono
I first interviewed her in 2002 and we got on really well.
Last June I was in New York and she had an exhibition at the Museum of Modern Art. She wanted to show me round personally and asked me to be there at 4.30am.
It turned out she was doing a summer solstice event. She gave a little speech to about 800 people and then began dancing.
She turned to my partner Grant and I, and motioned for us to join her. So there I was on stage, dancing with Yoko Ono at the crack of dawn in New York. It was very surreal.
Gordon Small
Jackie was his idea and he was the editor when I started in 1966.
He was the last person you would imagine would produce a magazine for teenage girls – but he did and that's because he was a brilliant journalist.
He taught me everything I know about journalism and I became the editor while he was editor-in-chief.
When I resigned he said he was sad but wished me all the best. That was the last time I saw him.
To come full circle, I was on Vanessa Feltz's radio show promoting Jackie the Musical when we were told Gordon's son and daughter had called in.
They put them on air and I burst into tears as I told them how much their dad meant to me.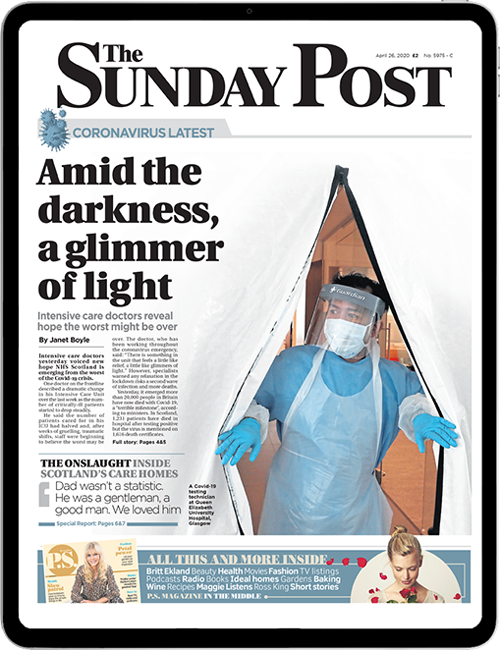 Enjoy the convenience of having The Sunday Post delivered as a digital ePaper straight to your smartphone, tablet or computer.
Subscribe for only £5.49 a month and enjoy all the benefits of the printed paper as a digital replica.
Subscribe