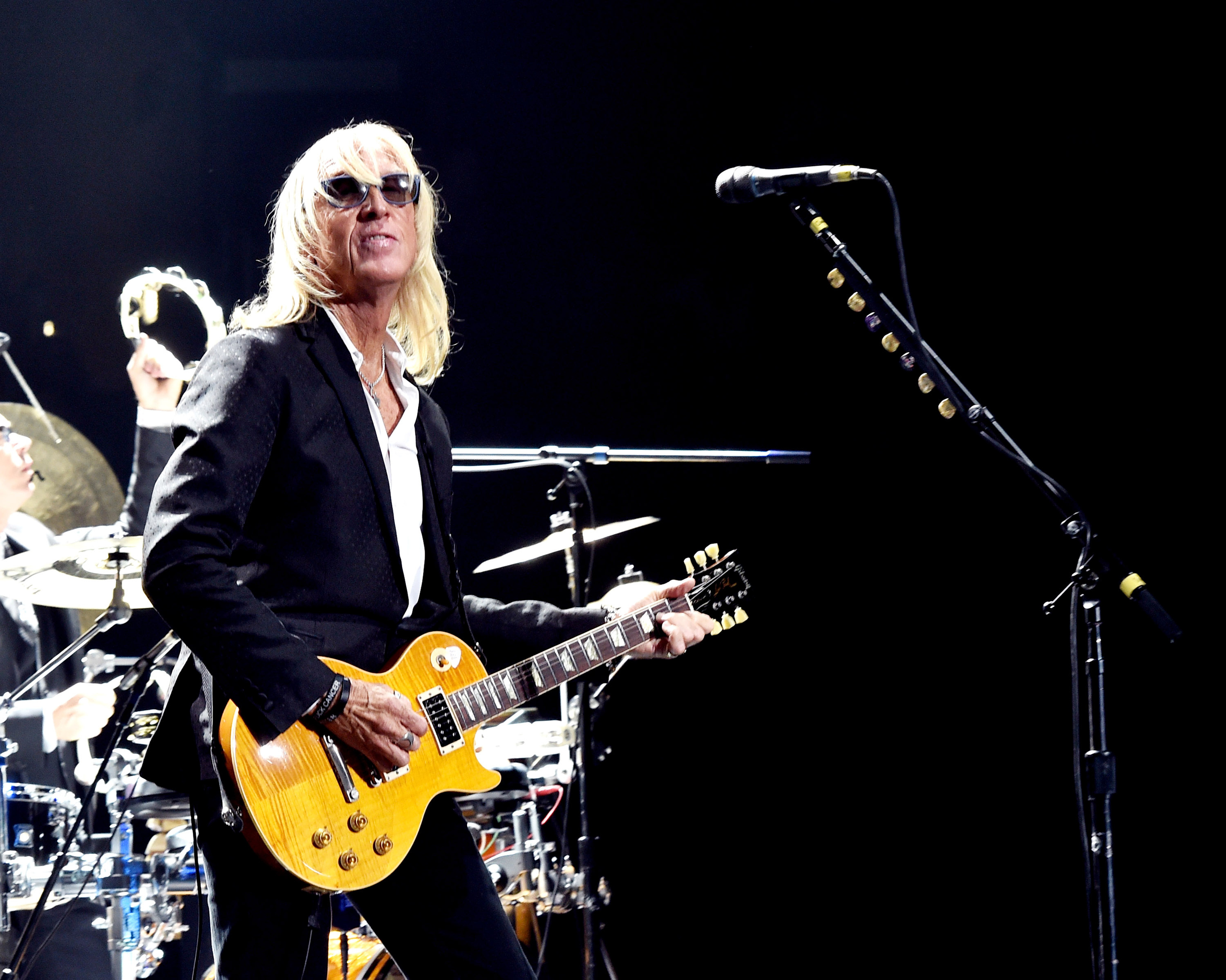 He's performed on almost every Elton John hit as well as the soundtrack to The Lion King.
Davey is appearing with the star each night at Caesar's Palace before touring here in June. He also plays on Elton's latest album, Wonderful Crazy Night, out now.
---
You've worked for Elton john for 45 years. Do you stand up to him?
We've never argued. Honestly. We're both bossy and I've had to say, "Sort yourself out" sometimes, but if I don't offer advice who will?
Can you sum up Elton John in three words?
He. Hates. Rehearsals. (Laughs) No, I'd go for Loyal. Smart. Extraordinary.
Touring – is it enjoyable or a pain?
It's still exciting, but stressful because of the amount of gigs we do. We've reached that age when we worry about our health. You have to keep fit to keep going.
Playing live with John Lennon. Any surprises?
John once joined us on tour for a month and was great fun. He asked to play with us on stage one night but was so nervous he couldn't tune his guitar, so I had to do it for him.
Was he just one of the lads?
Well, he was a legend, but 15 minutes before we went on stage he said to me: "Where are the groupies? When The Beatles toured we used to get girls around about now." I knew then The Beatles were real rock 'n' roll.
Who's your guitar idol? George Harrison? Eric Clapton?
They're both great but if you're pushing me I'd say George. He is my idol as a guitarist and as a person.
Moving to London at 17, were you scared or cocky?
Terrified. I had £11 in my pocket, but thankfully my parents said they'd help support me. Exactly two years later I came home and bought them a new house. That was special.
What's the motto you live by?
Regardless of what's in your pocket, go with your heart.
What's the new album like?
Brilliant. I think Elton is the best rock pianist in the world, and this is our best rock album for years.
You have 24 hours to live, how to you spend them?
I'd phone up Billy Connolly for a cuppa and a laugh. We met at the Glasgow Locarno when I was 15 after he heard me playing a banjo solo, and we've been best mates ever since. He's one of my true heroes.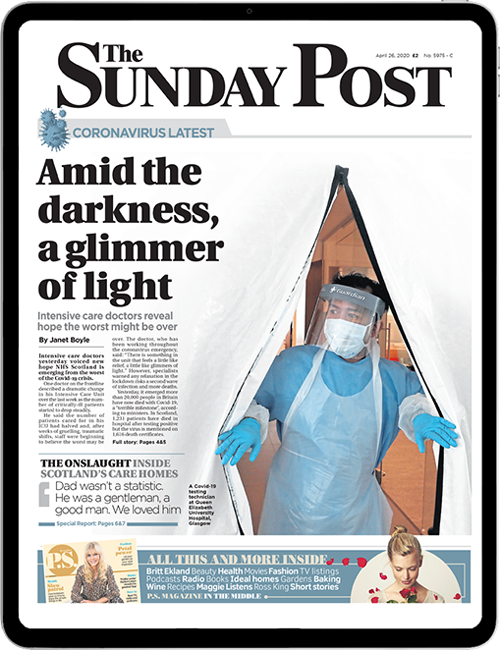 Enjoy the convenience of having The Sunday Post delivered as a digital ePaper straight to your smartphone, tablet or computer.
Subscribe for only £5.49 a month and enjoy all the benefits of the printed paper as a digital replica.
Subscribe