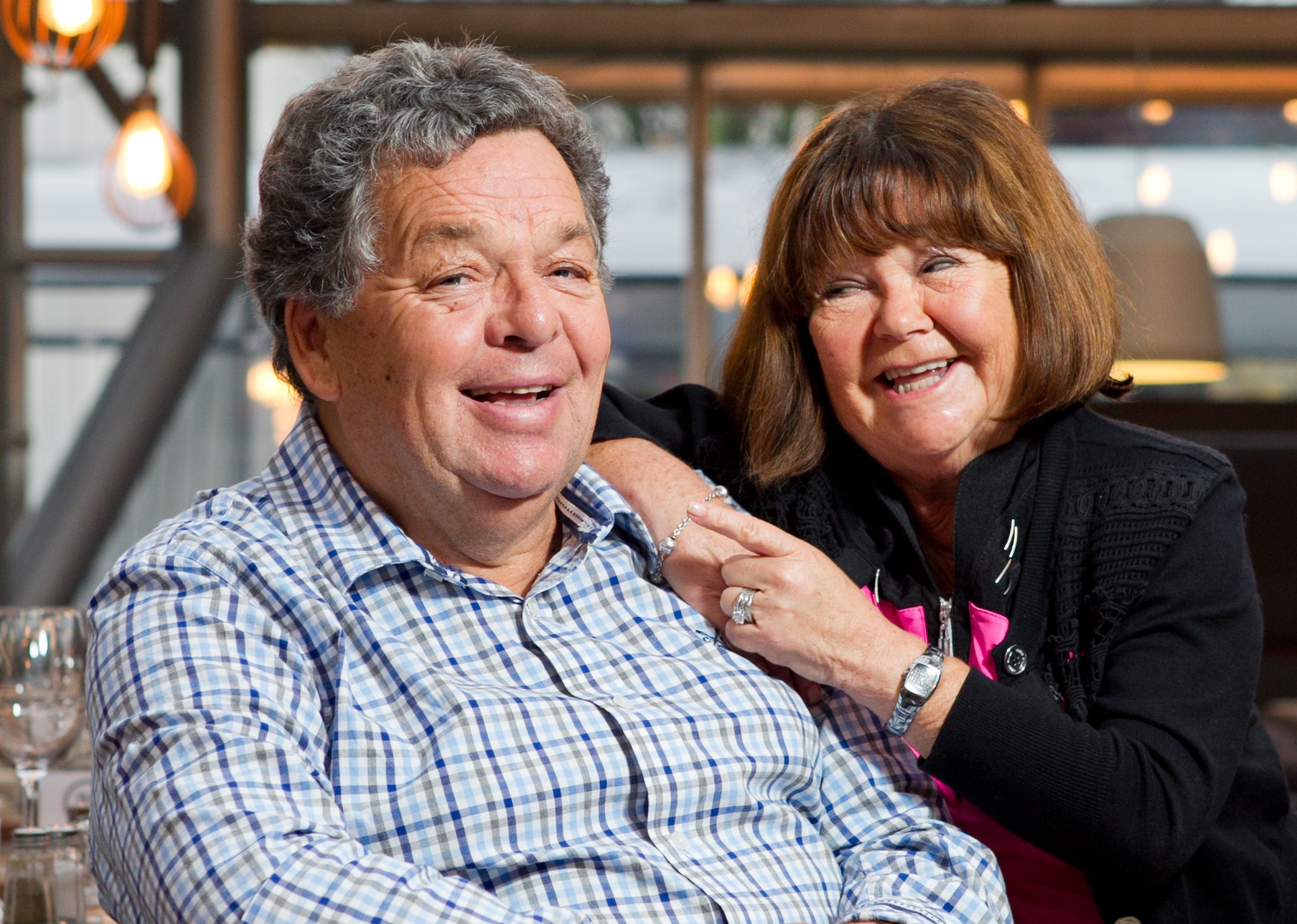 Now known as The Krankies, they've toured all over the world with generations calling out their catchphrase: "Fan Dabi Dozi!".
Jeanette will appear in this year's Ab Fab movie.
The couple divide their time between Scotland and Australia.
They're the latest celebs to face our 10 questions…
---
Do you celebrate Valentine's Day?
Yes, but not as a couple. We've always been travelling on a plane or performing in a show, so we tend to celebrate Valentine's with hundreds of other people.
Complete the sentence: 'Love is…'?
Companionship and caring for your best pal, but sometimes it's just putting up with each other.
Janette, How long until you fell in love?
I didn't fancy him at first but he looked clean and smelled nice so I went to the pictures with him. Then he took me to see Shirley Bassey and it grew from there. Probably six months.
What's the most romantic thing Ian has ever done?
He proposed to me on a boat, half-way between Europe and Asia, with a ring he'd bought from a Turkish market. It broke six months later.
Ian, what's the most romantic thing Janette's ever done?
The best thing was not blaming me for the cheap ring. Also, she doesn't trust my taste so she buys me lots of clothes and aftershave.
Who is the first to kiss and make up, Ian?
I am. I can't do with arguments, but Janette's a Taurus – as stubborn as anything. It's amazing we've stuck together when you think about it.
What's 'your song'?
Sinatra's The Best Is Yet To Come. We sang it in our first show together.
Jeanette, what are the pitfalls of working so closely together?
We sometimes run out of things to say to each other. To avoid arguments we have separate dressing rooms in the theatre and separate TV rooms at home. But he gets lost without me.
Are you more like Taylor and Burton or Basil and Sybil?
Definitely The Fawltys. Although Ian can be a right Victor Meldrew at times too.
You have 24 hours left to live. How do you spend the time?
Ian: We have a beach on the Pacific Ocean, about 500 yards from our house in Australia. I'd like us to relax there with our friends.
Jeanette: If I was told I had 24 hours to live I'd go to a clinic in Switzerland and end it. Seriously. I don't want it dragging out.
---
READ MORE
10 Questions for Vic Reeves and Bob Mortimer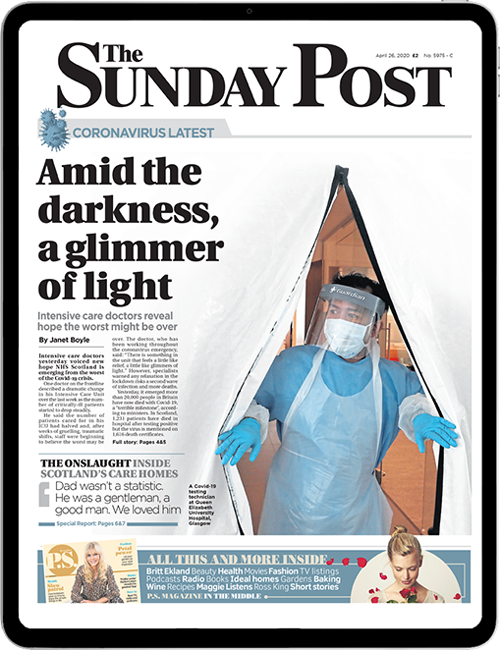 Enjoy the convenience of having The Sunday Post delivered as a digital ePaper straight to your smartphone, tablet or computer.
Subscribe for only £5.49 a month and enjoy all the benefits of the printed paper as a digital replica.
Subscribe