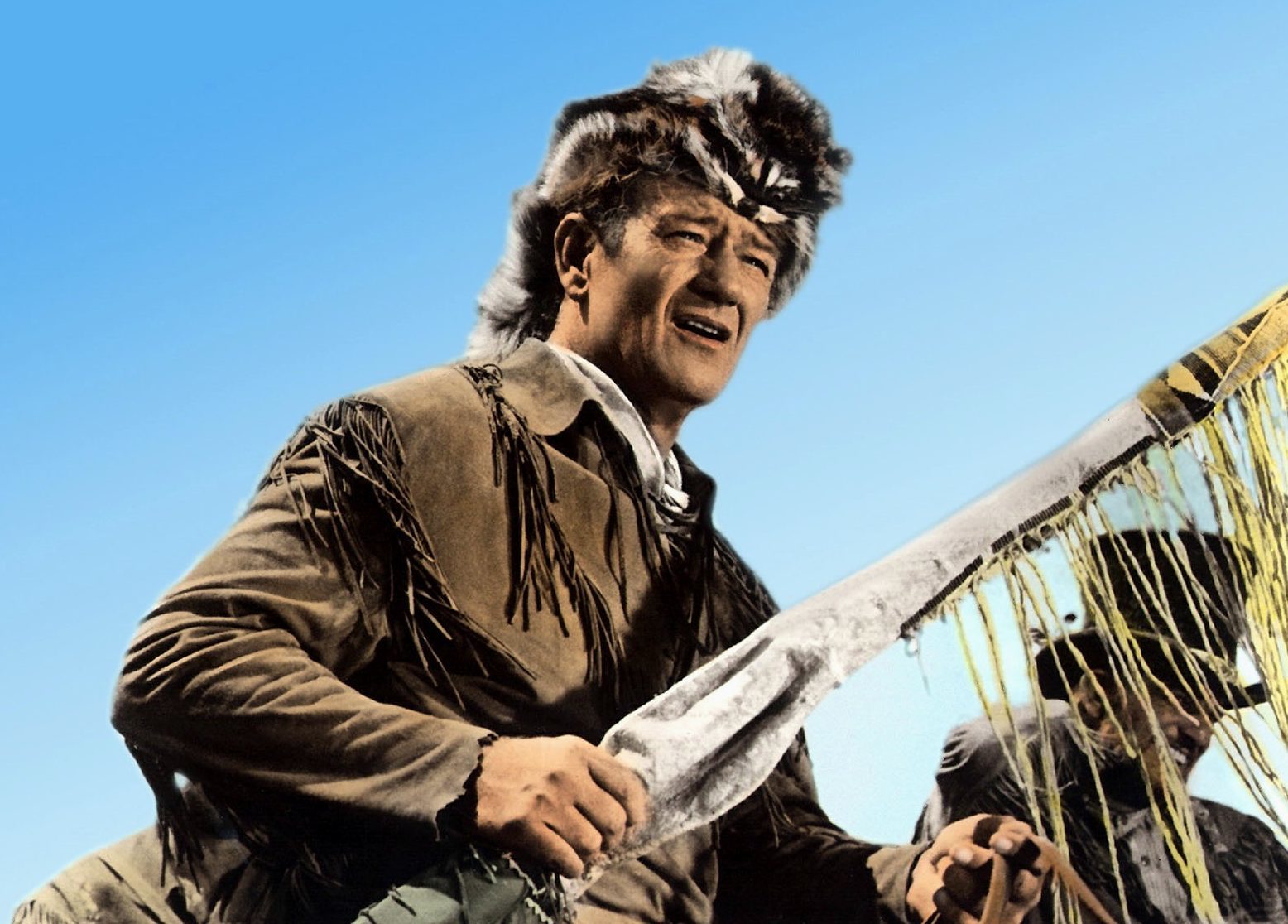 HE towered, literally, over the film world for many years, and John Wayne made countless wonderful movies that still look good today.
Remarkably, some have dared to question the big man's acting skills, but we think that the films on these pages demonstrate once and for all that The Duke was a real top actor.
With aura and charisma today's stars can only dream of having, Wayne simply dominated every scene he was in, and we could quite easily have chosen another 10 entirely and it would still make a mightily impressive selection.
But these are the Top 10 classics we selected, presented in the order in which they were released, and we'll explain why they are just so good.
As you'll see, most are Westerns, but forgive us, Clint Eastwood and Co — nobody played Western goodies and baddies quite as well as John Wayne!
Stagecoach (1939)
THIS was John Wayne's breakthrough movie, directed by John Ford.
Ford went to unusual lengths to get the best out of John, yelling that he was wooden, couldn't even walk properly, and other insults!
Needless to say, this riled Wayne, who proceeded to act out of his skin to shut Ford up, exactly as Ford had hoped.
There are all sorts of sub-stories going on, about class, snobbery and interaction, and Wayne, of course, is glorious as the Ringo Kid!
They Were Expendable (1945)
BOTH Wayne and Ford had begun their cinema careers as stuntmen, and both went through some trials and tribulations with each other.
However, that aside, this was another classic they made together.
As they sussed each other out, a firm friendship would emerge, which might explain why the two Johns could come up with such stunning movies together.
Far from the Wild West, though, this one was about a Patrol Torpedo Boat during the Second World War.
The tale itself involves a defeat for the US in the Philippines, but it was more to do with the hard lives of the crews on land and at sea.
Wayne wasn't even the top name, playing second billing to Robert Montgomery, but the big man still dominated every scene, if in a quieter way than usual.
Red River (1948)
HE got to play a bad guy in this one — and was very good at it!
John took the role of villain Tom Dunson, part of a huge cattle drive, and happy to kill to get his own way.
To study him in Red River, you would never imagine such a horrible man could be the hero in many other films, as Wayne played the steely, ruthless crook to perfection.
Even the great Montgomery Clift barely gets a look in alongside him.
Fort Apache (1948)
THIS was another John Ford effort, the first of his so-called Cavalry Trilogy, which included She Wore A Yellow Ribbon and Rio Grande.
If Wayne's performance in Yellow Ribbon and Rio Grande would be great, he was magnificent in this one, balancing toughness with quiet frustration at being ignored by his commander, played by Henry Fonda.
As we say, the big man could act all right!
The Quiet Man (1952)
AND now, as Monty Python used to say, for something completely different!
In this wonderful flick, Big John plays a former Irish-American boxer who'd killed a man in the ring and wants to forget his past.
He also wants to reclaim the Irish place of his birth, while fiery Mary Kate Danaher — played by Maureen O'Hara — is his dream woman.
We'd never see John Wayne quite like this — and never would again!
The Searchers (1956)
THE two Johns came up with another stonkingly-good movie, even if the critics today reckon it's a bit of a dog's dinner.
In fact, for every self-appointed expert who says it's a masterpiece, another claims it's a mess, but Wayne as Ethan Edwards is the best thing about it for both camps.
Here, he is a racist veteran of the Confederacy searching for his niece kidnapped by a Comanche who killed her parents.
As you can imagine, Mr Wayne ain't in a peaceful mood and he's rather scary when riled.
Rio Bravo (1959)
THE DUKE, of course, could also make us laugh, as he proved in this one.
It's possibly one of his lightest roles, as a sheriff in charge of a prisoner who knows a powerful gang are just outside, hellbent on getting him out.
Dean Martin co-stars as a drunkard, Ricky Nelson's a sharpshooter, Angie Dickinson's a flirt — and they all want to help Wayne.
He doesn't want or need their assistance,  of course, but they insist, and it is a very fun, watchable movie.
The Alamo (1960)
WAYNE took on the iconic role of Davy Crockett, at the heart of the pivotal battle of the Texas Revolution.
Hugely outnumbered, the "Texians" — white non-Hispanics — were completely routed by Mexican forces, the defeat creating panic.
So it wasn't one of the Wayne movies where our hero came out on top, but seeing him killed never spoiled a Duke movie!
True Grit (1969)
AS Rooster Cogburn, Wayne won his only Oscar for this, but felt he hadn't merited it.
He later spent the night boozing with Richard Burton, who had also been nominated for his Henry VIII in Anne Of The Thousand Days.
"You should have this, not me," he told Burton, but Wayne had pulled off a stunning performance and did deserve his Oscar.
A fantastic performance as the drunk, eye-patched marshal who has almost no scruples at all.
The Shootist (1976)
IN this, John's final film, he played an ageing gunfighter dying of cancer and trying to pass on with a bit of dignity.
Real life, of course, would see the actor dead in a few years, and it makes the movie an extremely-moving experience.
Lauren Bacall is wonderful as the lady running the boarding house where he stays, as is her son, played by Ron Howard of Happy Days fame
In this, Wayne plays a role that spookily-echoed his own life to perfection — a mixture of tenderness, toughness and wry humour.
We'll say it yet again. This man was a great goodie and baddie, but he was also a proper, brilliant actor.
---
READ MORE
How John Wayne became a movie giant in the world of Westerns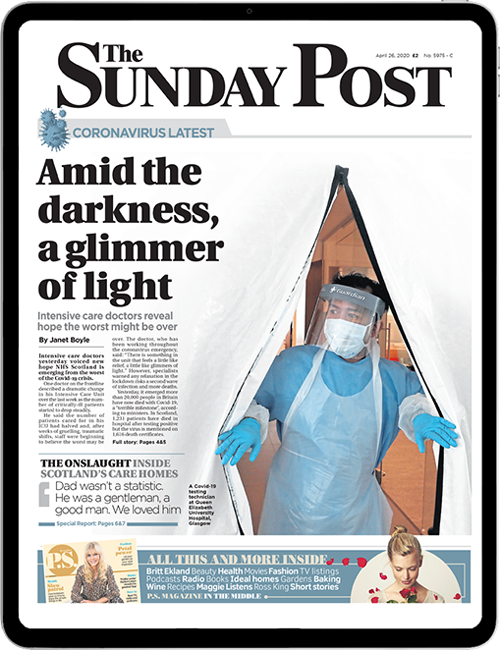 Enjoy the convenience of having The Sunday Post delivered as a digital ePaper straight to your smartphone, tablet or computer.
Subscribe for only £5.49 a month and enjoy all the benefits of the printed paper as a digital replica.
Subscribe